Make this super creamy Garlic Hummus in the Instant Pot in less than an hour! No need to soak your beans.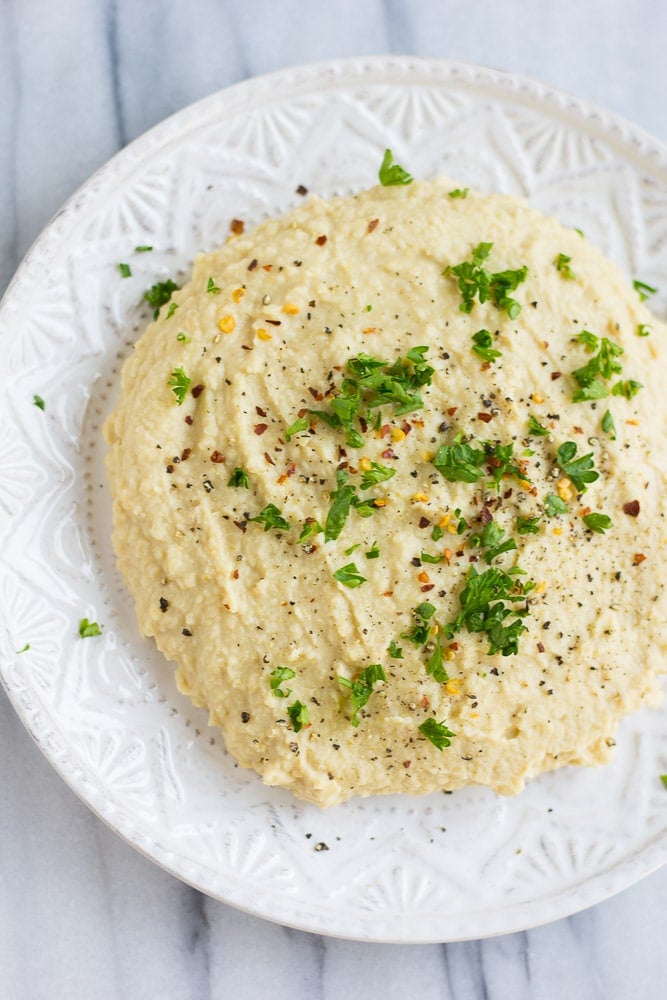 This post contains affiliate links, which means I receive a small fee if you make a purchase using these links. 
Do you have an Instant Pot yet? I got one for Christmas last year, and I'm still finding new and fun ways to use it. I'm especially loving using it right now, since it's been pretty warm in Oregon the last several weeks. The Instant Pot barely makes any heat AT ALL, so it's perfect for those hot summer days when you'd rather not turn on the oven or stovetop. I tend to make a lot of rice in it, like this Spanish Rice. The other day I cooked a bunch of dried chickpeas in it and made this Easy Chickpea Tuna, which we had for days….