These taste so much better than store-bought canned refried beans, it's unbelievable! Vegan Refried Beans are made in the Instant Pot in under an hour and are super affordable. No need for lard or oil in these babies. Just pure plants.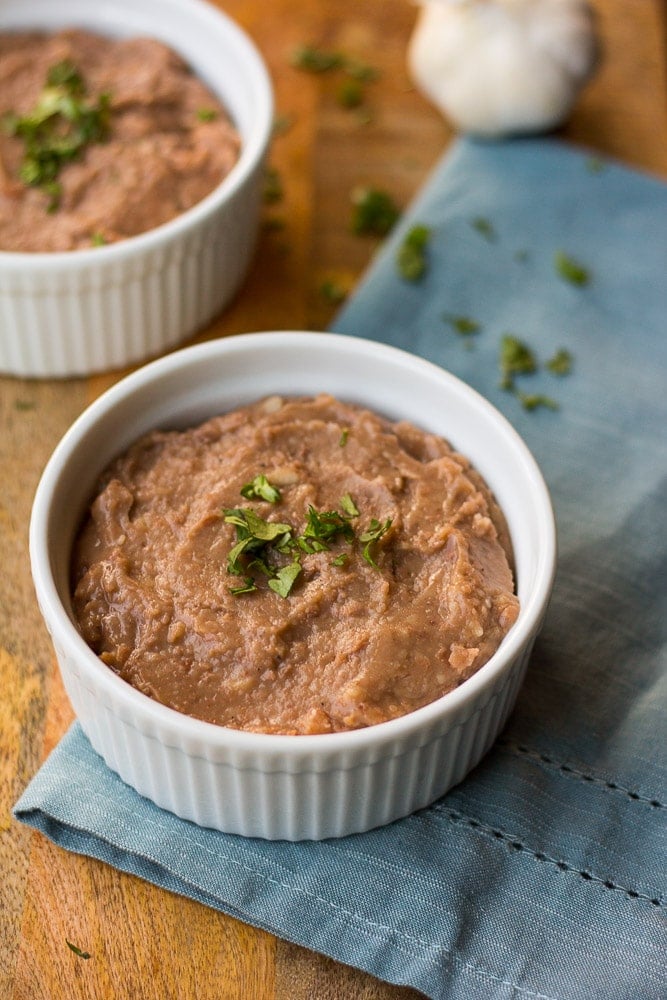 Please note this page does contain affiliate links. I only link to products I absolutely love and recommend. Thank you for your support.
I have been making these Instant Pot Vegan Refried Beans a lot lately. My kids aren't crazy for all kinds of beans (they are getting there), but they have always loved refried beans. I guess they are less scary because they are mushy and creamy? I don't know….