This Vegetable Korma recipe comes together in just 30 minutes. Made with a combination of fresh and frozen vegetables, simmered in a creamy coconut sauce, this dish will make you feel like you are eating out at an authentic Indian restaurant!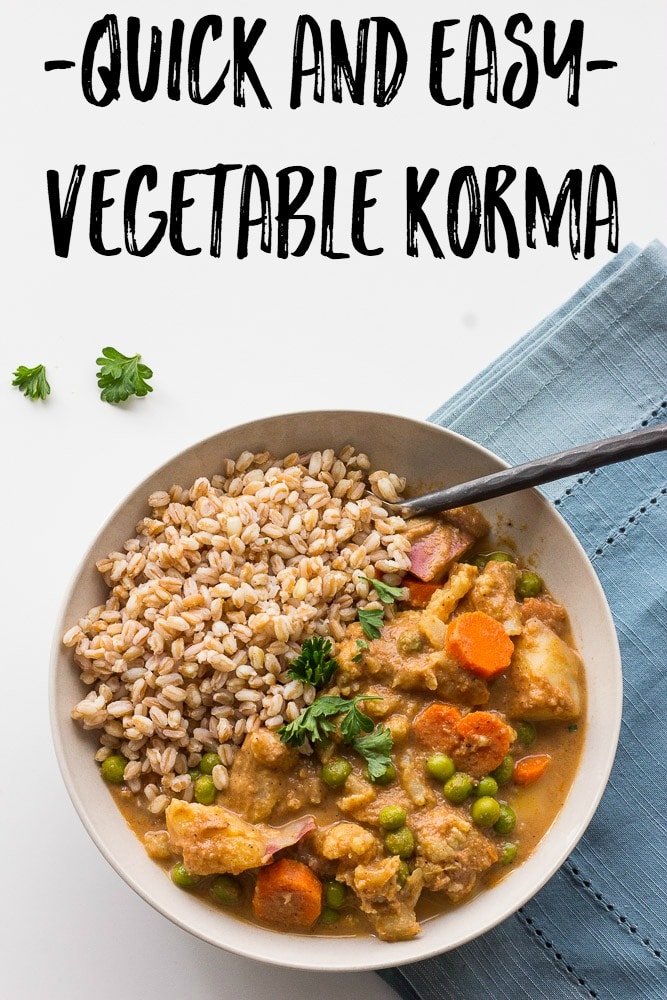 I love Indian food. I love the smells, the spices, and oh the naan…. Yum.
Before we moved back to Oregon from California earlier this year, we lived in a town home community and we had several neighbors who were constantly cooking Indian food. It always smelled SO amazing there. I miss that….