Creamy, tangy vegan ranch dressing with fresh dill (or leave it out for a classic ranch). Soaked cashews work their magic to create the creamiest, dreamiest ranch dressing that is totally plant-based and dairy free.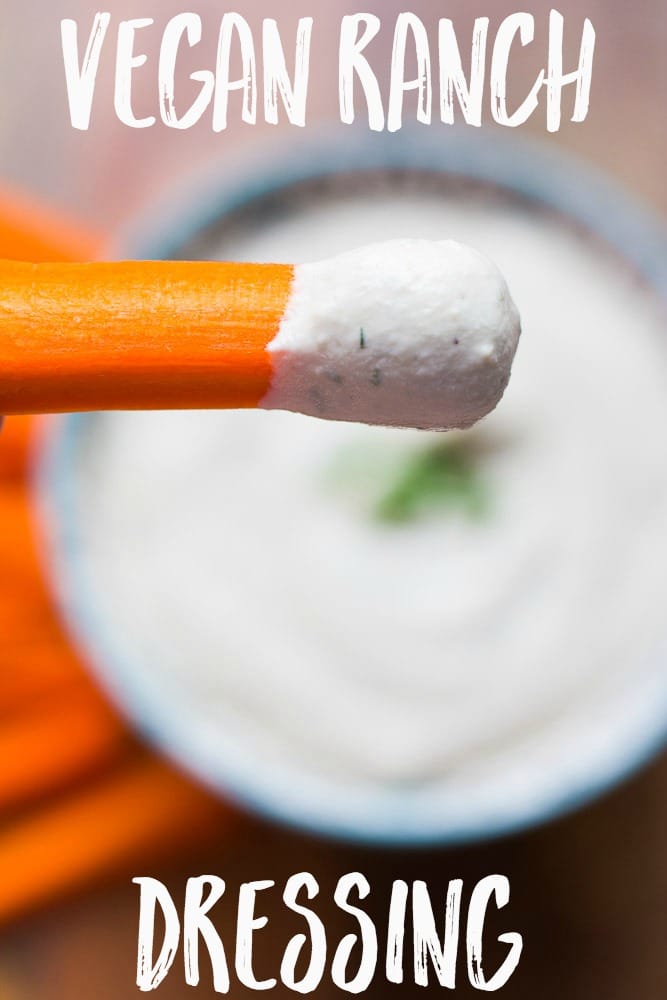 Are there any ranch dressing lovers out there?
It seems like ranch is THE universal salad dressing for kids. Whether on a bed of lettuce or with some carrot sticks and cucumbers for dipping, is there anything better?
Make a batch of this Vegan Ranch Dressing with Fresh Dill to use all week long! I suggest using a high powered blender like the Vitamix or Blend-Tec. If you don't have one, just soak your cashews in hot water for at least an hour before blending.
-Cut up some carrots and cucumbers and serve with this ranch for an after school snack.
-Dip your pizza into it. Yum.
-Use it to make this potato salad instead of the usual dressing.
-Top your baked potatoes with it, and add some tempeh bacon too, crumbled up….