Vegan Sheet Pan Cauliflower Fajitas. Peppers, onions, cauliflower and taco seasoning come together to make a mouthwatering meal that is ready in just 30 minutes.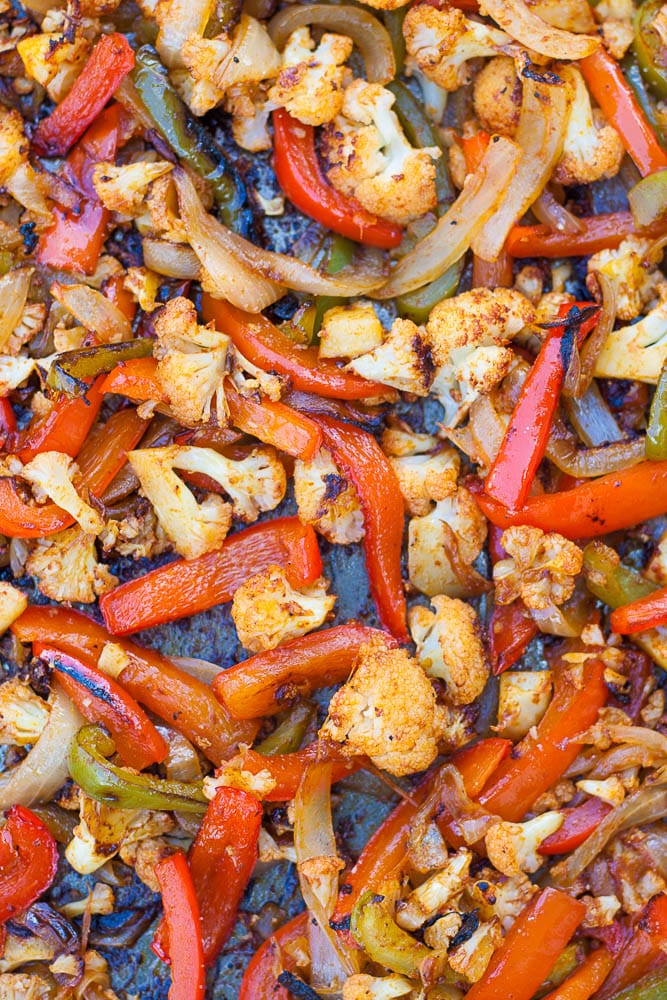 I've seen a lot of cauliflower "meat" recipes floating around the internet lately. So I guess it wasn't a huge surprise when this recipe idea came to me. I wanted to add something to Fajitas that would "stand in" for the usual meat. Yeah, I could just use beans, but I didn't want to do that. Don't get me wrong, I LOVE beans, but I just wanted something different for these.
Enter, the amazing Cauliflower….