These Easy Baked Tofu Nuggets get super crispy in the oven with minimal ingredients and effort. The kids (and picky eaters) in your life will love them! Serve with potato fries and ketchup for a truly kid-friendly vegan meal!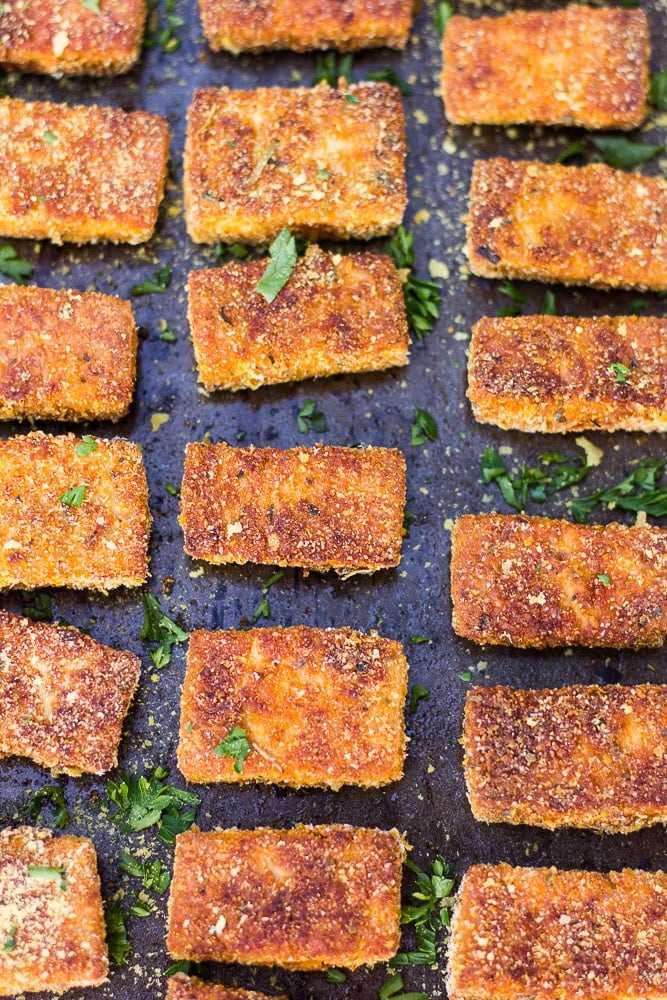 When I announce that we are going to have these Easy Baked Tofu Nuggets for dinner, my kids erupt in delight and excitement. For real. I think the only other meal they get THAT happy about is when we have breakfast for dinner!
About these Tofu Nuggets:
You can skip pressing the tofu IF you are able to buy the super firm variety wrapped in plastic, NOT the kind that is packed in water. If you have the "packed in water" stuff, you need to press it. (See instructions in recipe below.) They have the super firm kind at Trader Joe's and other stores, but it's usually a little more expensive.
If you need this recipe to be gluten free, use gluten free tamari. If you can have gluten, you can just use soy sauce.
Serve these Easy Baked Tofu Nuggets with fries (I usually do homemade sweet potato fries or these No Oil Super Crispy Fries) and various dipping sauces like ketchup, barbecue sauce and mustard for a super tasty, comforting and kid-friendly meal!
…