Meet the mashed potatoes of your dreams. These dairy free mashed potatoes are SO creamy without any butter, cream or oil. Infused with a roasted garlic cashew cream sauce, these mashed potatoes will be a hit come the holidays!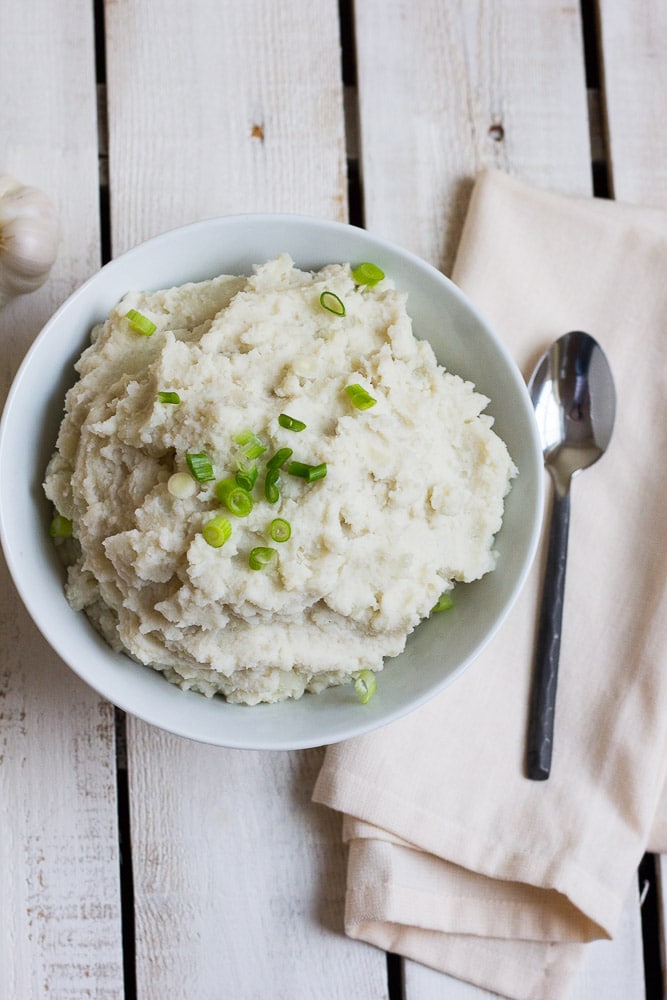 Need I say more?
This recipe is simple (5 ingredients including salt & water) and quite easy to make.
You start by soaking the raw cashews in hot water for at least 5 minutes and up to an hour if you don't have a high-powered blender like a Vitamix.
Next, roast a whole head of garlic. You won't use ALL of it (unless you really love garlic!). Just throw it in the oven for about 30 minutes at 400 degrees….