The easiest and most delicious Pulled BBQ Jackfruit Sandwiches, made in the Instant Pot! A perfect meal for the middle of summer when it's too hot to turn on the oven.
This post contains affiliate links, which means I receive a small commission if you make a purchase using these links.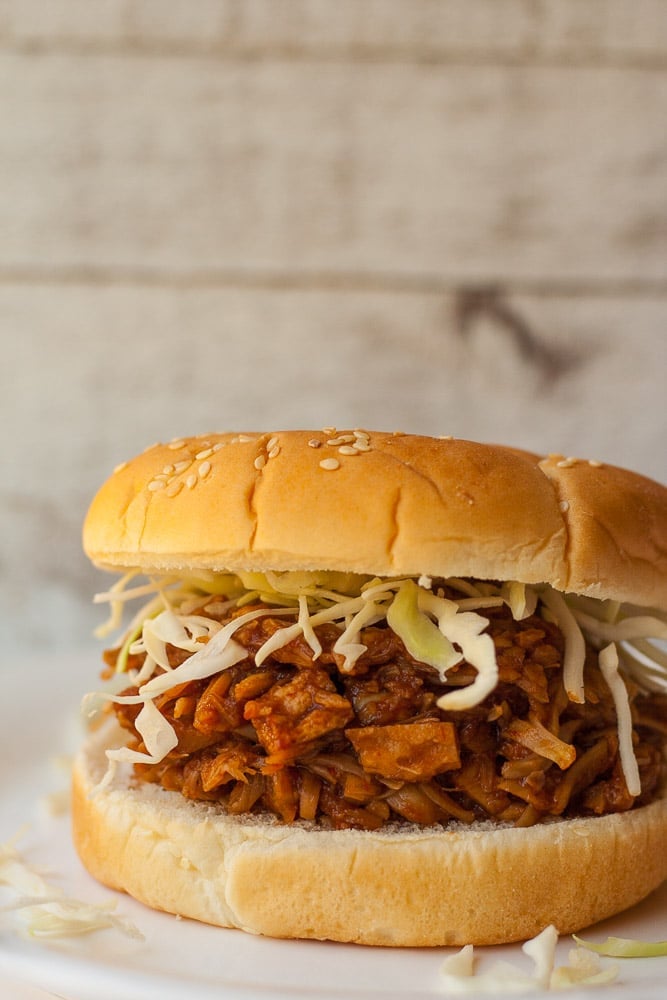 Have you guys tried jackfruit yet? I was hesitant for so long, and I don't know why now! This stuff is pretty incredible and totally drool worthy. This recipe, 6 Ingredient Pulled Jackfruit, from Sam over at the amazing blog, It Doesn't Taste Like Chicken, was my introduction to the stuff. And oh my goodness, if you want to drop what you're doing right now and go make that recipe, that's okay with me! It's fantastic. Jackfruit is crazy; when you cook it up a little bit, it shreds really well and resembles pulled "meat". It's actually a fruit with little calories, and takes on whatever flavor you mix with it or cook it in….