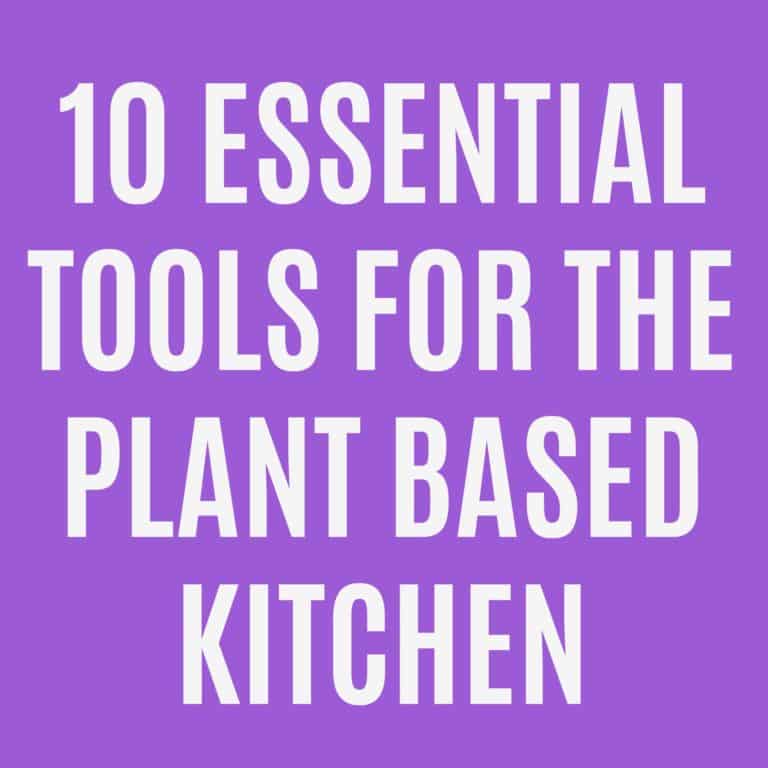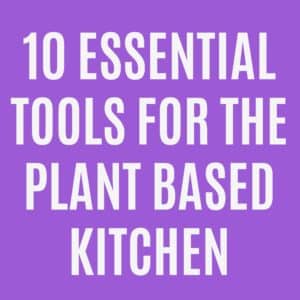 Hi friends!
Today I want to share what I consider to be the top 10 essential tools for the plant based kitchen. I'm sort of a minimalist, in that I only like to have items I actually use regularly in my kitchen. I don't want a bunch of stuff taking up space if I'm not using it! But let's face it, I do cook a lot, and when you begin to cook oil-free (or low oil) and plant based there are some kitchen tools that are really helpful.
You certainly don't need every one of these, at least not all at once! You can most definitely eat a healthy plant based diet without any fancy appliances, but for the sake of "easier" cooking and prepping you may want to slowly invest in some of these items. If you're interested in what I use on a regular basis, here are my favorites.
Please note this page does contain affiliate links. I only link to products I absolutely love and recommend. Thank you for your support.
Silicone Baking Mats: These are so great for roasting vegetables and potatoes without oil! I also use them for baking healthy cookies. Nothing seems to stick to them!

2. Instant Pot: I haven't even had this quite a year yet and already it has gotten so much use! I love this like I love my Vitamix. I use it almost daily. Mostly for cooking perfect brown rice, beans from scratch, soup, cooking the most perfect kale, spaghetti squash, butternut squash for my Mac and Peas recipe, and even oatmeal!
3. Vitamix: And my other favorite kitchen appliance! I've had one for years now, and it never fails me. What don't I use this for? I make oil-free salad dressings, delicious ice cream, green smoothies, blend soup with cashews to make it deliciously rich and creamy, making baby food! Oh and various whole grain flours and even pancakes and waffles…The list could go on and on…
4. A super huge baking sheet: For roasting large amounts of vegetables and sweet potatoes at a time. My family likes to eat, and a little pan full of oil-free sweet potato fries just isn't going to cut it. Place a silicone mat on this and you're good to go! Two would be even better.

5. 
Large non-stick frying pan: For frying tofu without any oil, as well as other vegetables. Great for stir fries. I use this all the time.
6. Alaska Ulu Knife: To make the best chopped salads. Throw veggies and lettuce in a large bowl and chop away. Amazing and fast.
7. 14 Cup Food Processor: For making yummy date nut balls, veggie bean burgers, black bean brownies, hummus and many more things.
8. A large bamboo cutting board: A good, large cutting board that's easy to clean.
9. HUGE salad bowl: Obviously, to hold all your huge salads. Look for a serving size bowl like these. You need a big one.

10. Silicone muffin bakeware: Not just for healthy plant based muffins but also for Muffin Pan Mini Loaves!
There you have it, my top 10 plant based kitchen essentials. Thanks for reading!