How to eat plant-based on a tight budget (and food stamps)
This post may contain affiliate links. Read my full disclosure here.

I'm going to be honest with you.
I live near a Whole Foods, but I don't frequently shop there. I simply can't afford it. Don't get me wrong, I love Whole Foods and I guess if I could I'd buy more of my groceries there, but come on. I have 3 hungry kids, I'm still nursing (aka hungry always) and I have an active husband. Alan works in the mental health field and absolutely loves his job, but it really doesn't pay enough to support a family of 5, at least in Hillsboro, OR (thanks a lot Intel! :)). I stay home because I don't feel right leaving my kids yet, especially my 1 year old, so we made the decision that I wouldn't go to work, at least for the time being. I'm not really making any income (yet) from this blog. To save money, we actually share a home that we rent with my mom. We also all like each other so it works out pretty well!
I share all this to let you know that I understand what it is to be on a budget. I understand what it feels like to be on food stamps. I understand that not everyone can buy all organic, or all non-GMO, or whatever it might be. I sure can't afford that!
I share this to let you know that you CAN be plant-based on a very tight budget, on food stamps, on WIC, and without a lot of money to spend on food. In fact, you may very well find that you SAVE money on groceries by going plant-based. Meat is expensive. Dairy products are expensive. Even eggs have gotten expensive. Processed and prepared foods are expensive.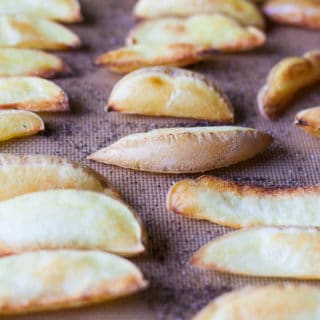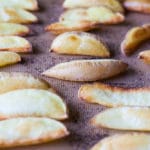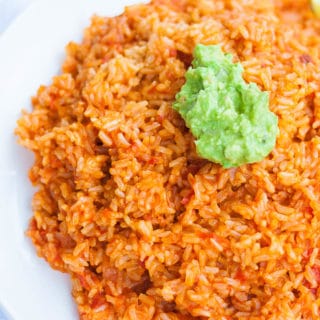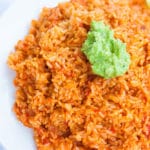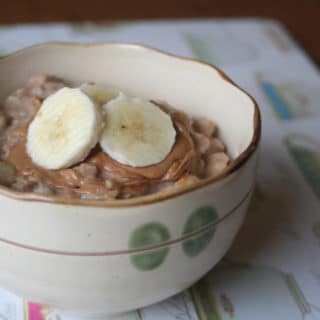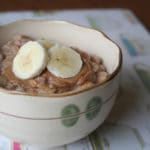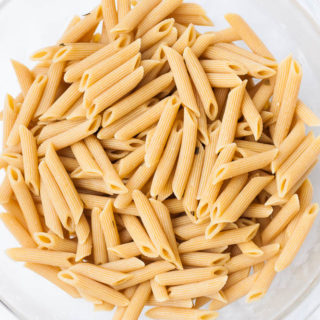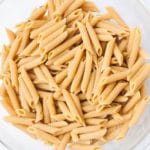 Do you know what's cheap?
Beans
Oatmeal
Potatoes
Pasta
Brown Rice
Bananas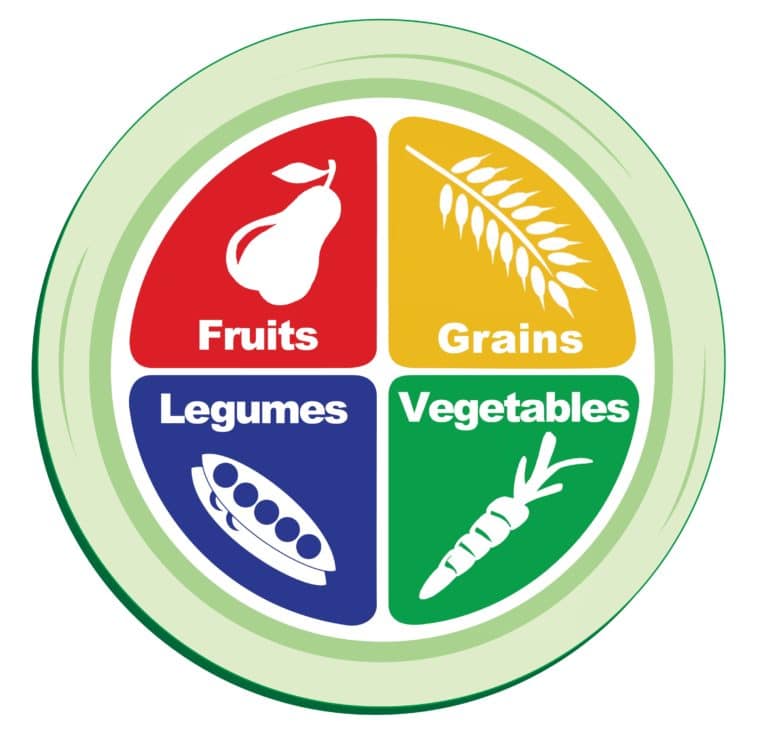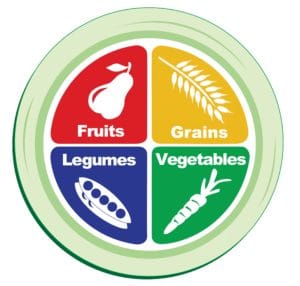 Have you heard of the New Four Food Groups? This is what I base my meals on, and it's all you need, especially when you are trying to eat plant-based on a budget. And it's not expensive! It's not even that difficult. You can find recipes that are as easy or time consuming as you want them to be. You CAN do this simply; and eat familiar foods you love AND that will love you back.
A few key tips to save tons on food!
1. Shop in the bulk section for whole grains, dried beans, lentils, flours, dried fruit and nuts/seeds. Seriously, SO much cheaper. I shop at Winco, they have a fantastic bulk section with a lot of variety. I even get nutritional yeast there.
2. Shop around for the best prices. I've been doing this for years, and I finally just know where I can get what item for the best price in my area. For me, Trader Joes and Winco are the best. I get a couple things at Costco (organic romaine heads for 1/2 the price of anywhere else, dark leafy greens, sometimes fruit). Don't try to shop at Whole Foods if you're on a tight budget.
3. Base your meals around a starch or bean like potatoes, brown rice, pasta, black beans, etc. They are cheap and satisfying.
4. Make large enough dinners that you have leftovers for lunch the next day.
5. If you want to cook every other day or so and not have leftovers for lunch, another thing you can do is make a big batch of soup or beans and rice on the weekend, and eat that for lunch during the week.
6. Try to only go grocery shopping once a week. Make a meal plan for the week, stock up and make do until the next trip. Mid-week trips usually lead to overspending.
7. Don't worry about buying everything organic. Do what you can! I try to follow the dirty dozen/clean 15 recommendations, but I don't even always buy organic from that list. I do the best I can and don't feel guilty about the rest.
The Plant-based Budget Friendly Pantry:
This is based on the New 4 Food Groups (Whole Grains, Legumes, Vegetables and Fruit). These foods are cheap and delicious!
Whole Grains: Brown rice, whole grain pasta, rolled oats, barley, whole grain bread, whole grain tortillas, corn tortillas.
Legumes/Nuts/Seeds: Chickpeas, black beans, pinto beans, tempeh, tofu, lentils, split peas, walnuts, flaxseed, peanut butter, tahini, almonds, cashew pieces, almond milk.
Vegetables: Potatoes, sweet potatoes, carrots, winter squash, corn, peas, green beans, cucumbers, brussels sprouts, broccoli, spinach, onions, mushrooms, sweet peppers, zucchini, etc.. *TIP: Buy some veggies frozen and save big! I like frozen broccoli, green beans, corn, peas, spinach and even brussels sprouts.
Fruit: Bananas, apples, frozen fruit of all kinds (blueberries, cherries, mango, pineapple), and whatever fruit is seasonal and on sale. Also, raisins and dates are a staple in our home.
I have to be honest though, there are a few things I still buy that are not really necessary, mostly for my kids. My son loves a vegan cheese and tofurky sandwich with mustard and cucumbers, so I buy vegan cheese slices and tofurky for him. The other big thing I still buy sometimes are vegan "chicken" nuggets. Ugh, usually from Trader Joes because they're pretty cheap. My kids just love them, so I might let them have nuggets once a week, maybe on a night that I want to have a not-so-kid-friendly meal like a spicy curry. 🙂
Wondering what kind of meals you can make with those ingredients? I have so many ideas for you!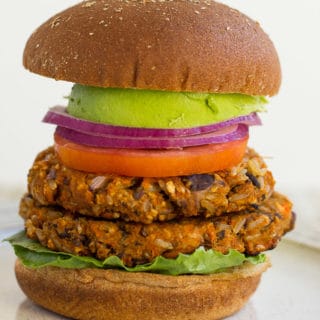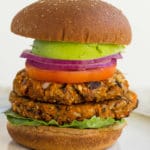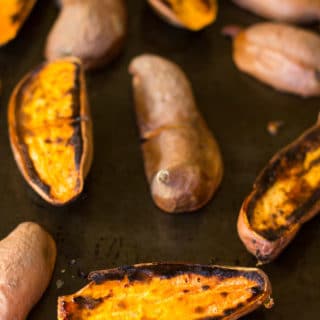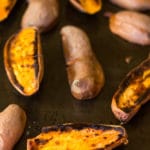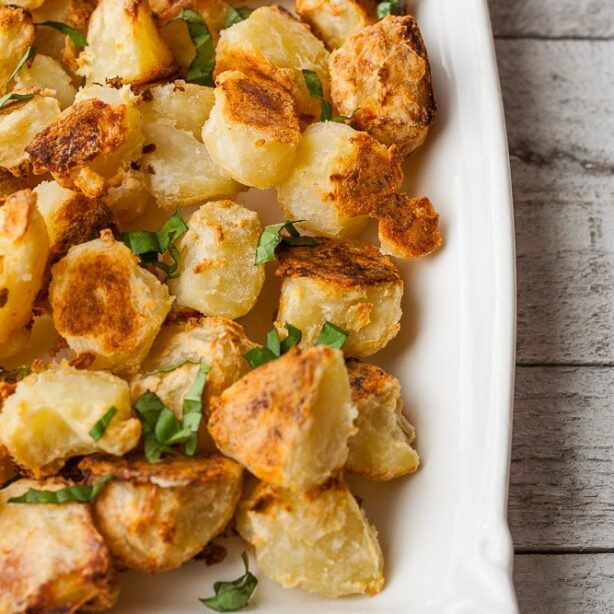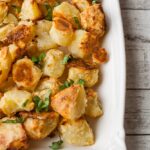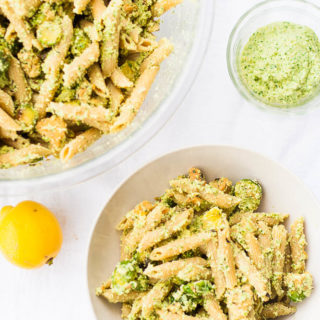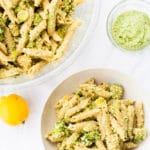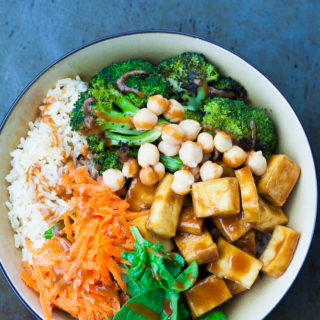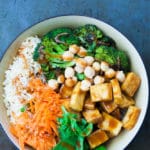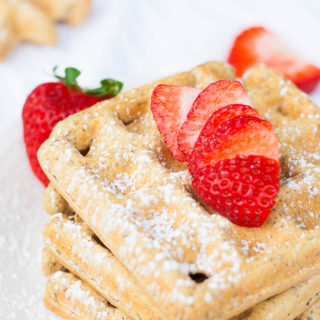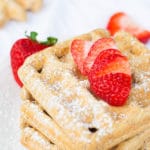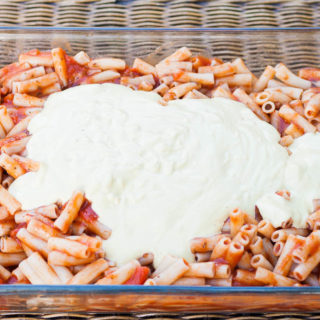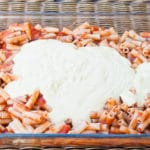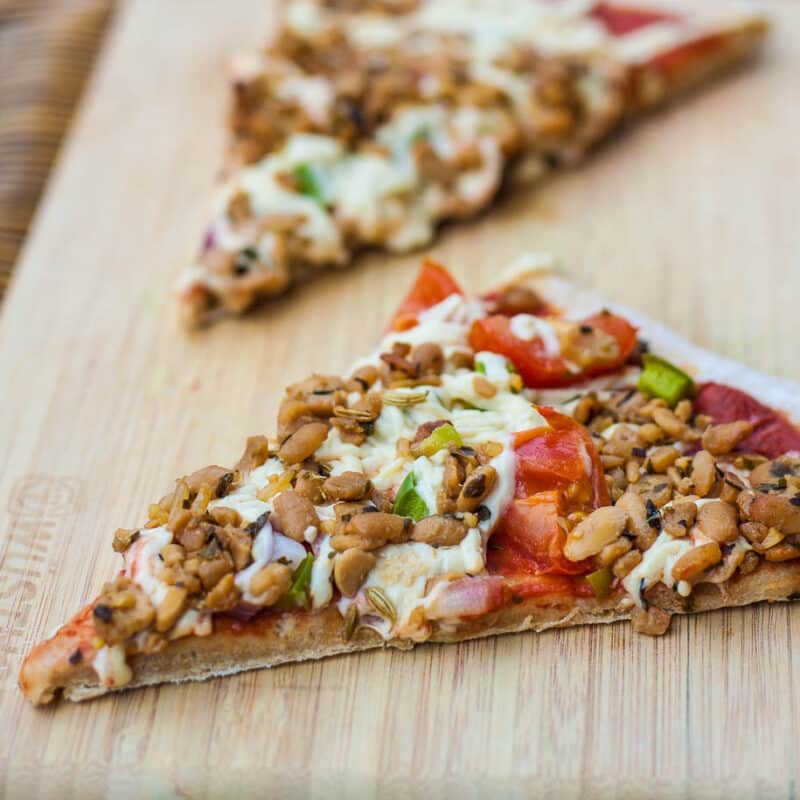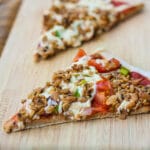 Check out my RECIPES page for inspiration!
It is my goal to help you find recipes you love and to help you realize that this way of living IS sustainable and open for everyone, regardless of your financial status. In fact, I want to spread the word that this plant-based way of eating will help you SAVE money and get healthier and happier at the same time. This is not a diet for the rich, this is a diet for everyone. 🙂 You CAN eat plant-based on a budget!
Peace and health.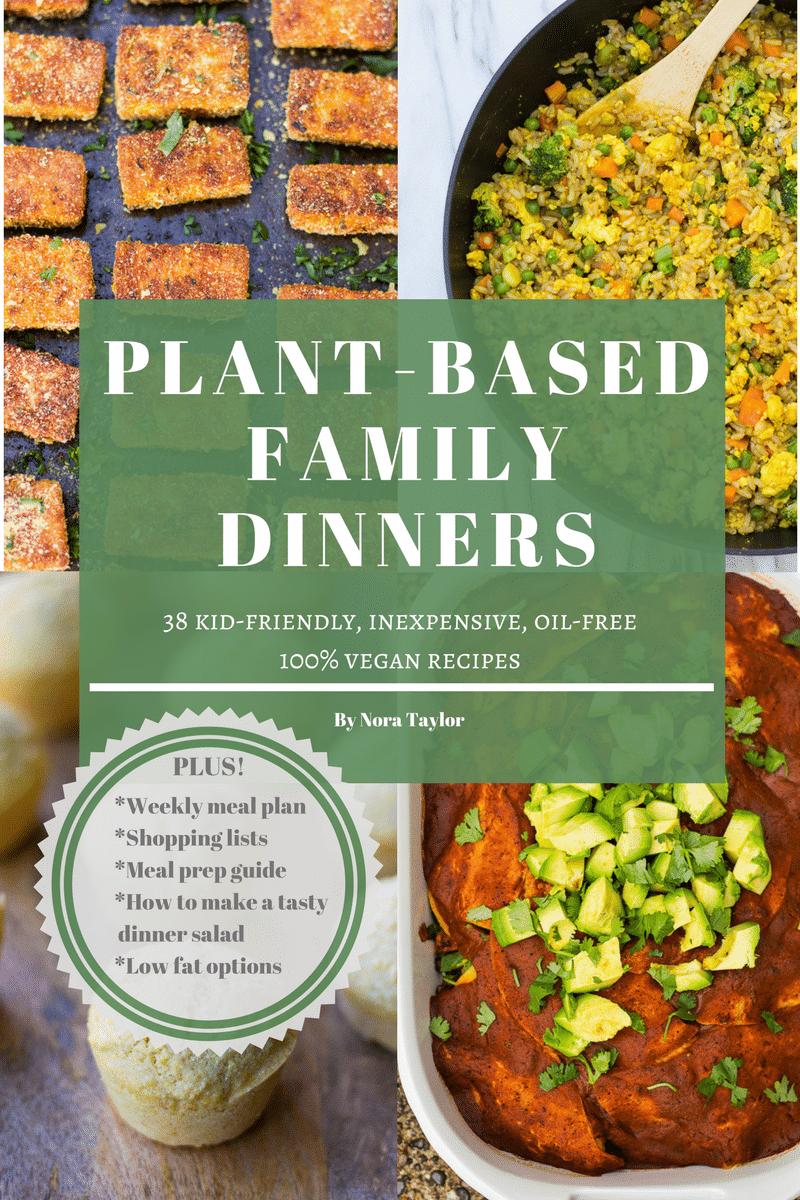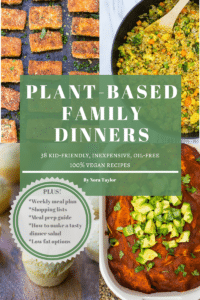 Plant-Based Family Dinners Ebook is now available!
We are a participant in the Amazon Services LLC Associates Program, an affiliate advertising program designed to provide a means for sites to earn advertising fees by advertising and linking to amazon.com. Read my full disclosure here