Muffin Pan Meatless Loaf and Hidden Veggie Mashed Potatoes
This post may contain affiliate links. Read my full disclosure here.
Comfort food Classic : Savory "Meat" Loaf and creamy, dreamy Mashed Potatoes.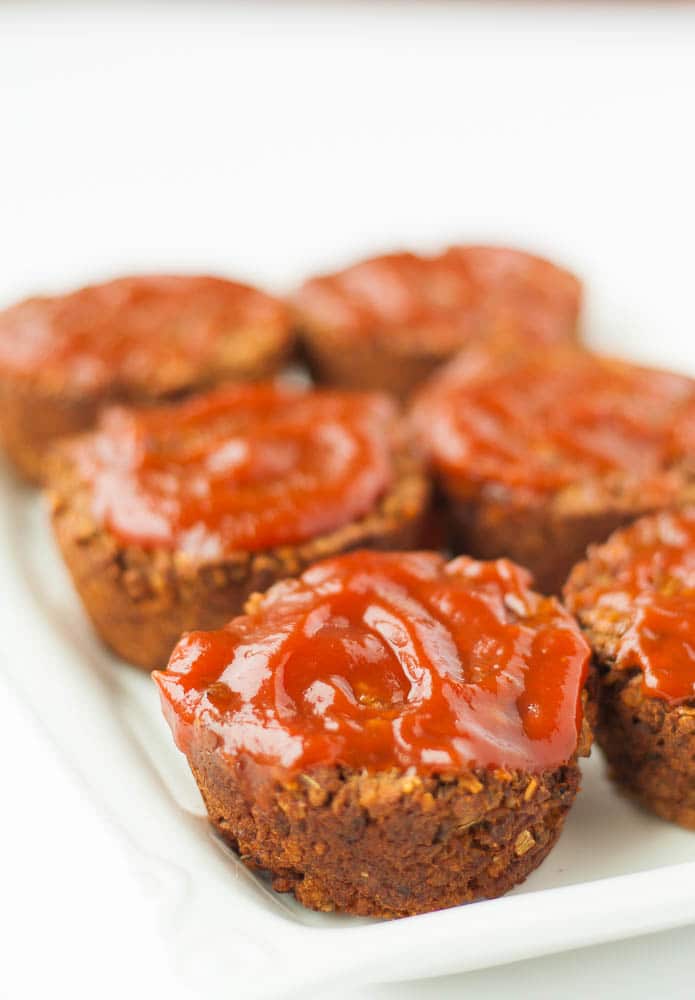 There are a lot of vegetarian "meat" loaf recipes out there. Some are really great, some not so much. It's easy to end up with a soggy, mushy loaf if your not careful. I can't really remember what real meatloaf tastes like at this point, and I didn't eat it much growing up anyways, but I can tell you that this Muffin Pan Meatless Loaf recipe is savory, full of flavor and texture and simple delicious.
This meal is one of my favorites. It's inexpensive (yay for lentils, spices, potatoes and frozen veggies), SUPER kid-friendly, easy to prepare (not much chopping at all) and makes for great leftovers.
Cooking this loaf in a muffin pan makes them much more enjoyable for my kids to eat. They are a cinch for my 1 year old to pick up and devour. My 9 year old son actually topped his with the mashed potatoes and ate it like a cupcake!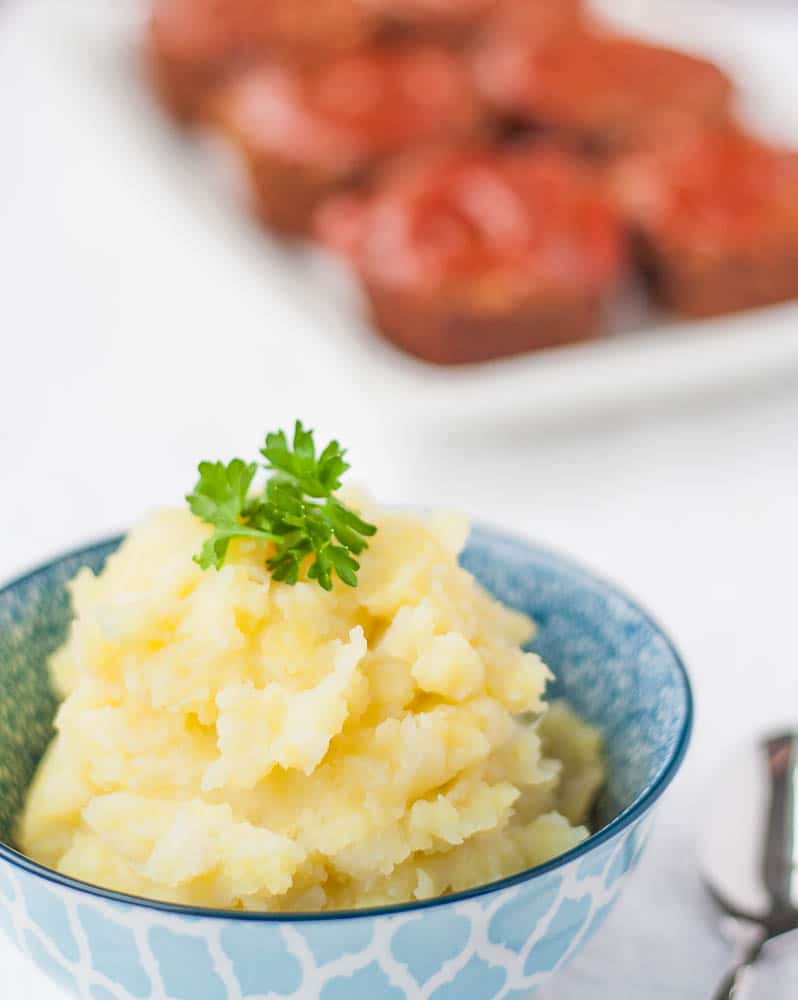 And shhh…. No one needs to know there's a POUND of cauliflower hiding in the mashed potatoes. Seriously, they won't know if you don't tell them!
Enjoy this comfort food classic dinner with your family. Add some steamed green beans, asparagus, brussel sprouts or broccoli for a complete meal.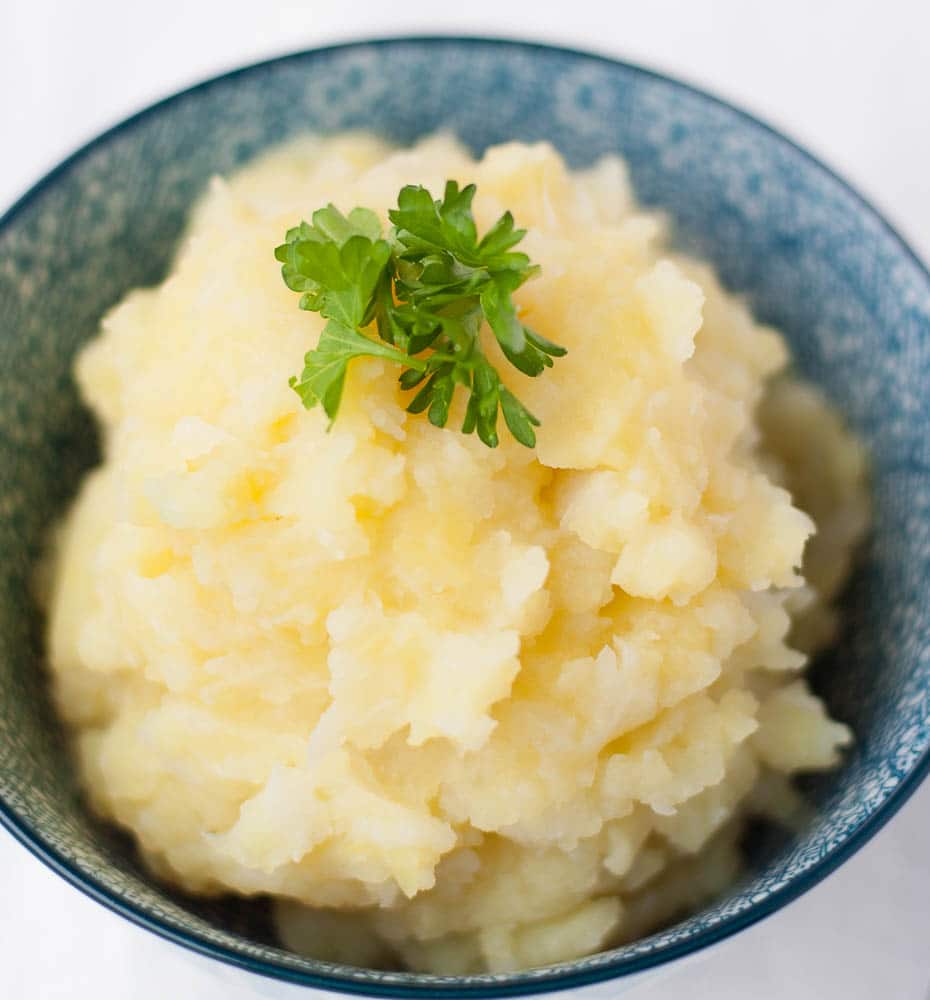 Inspired by this recipe at Oh She Glows, one of my favorite vegan blogs.
Hidden Veggie Mashed Potatoes inspired from this cookbook.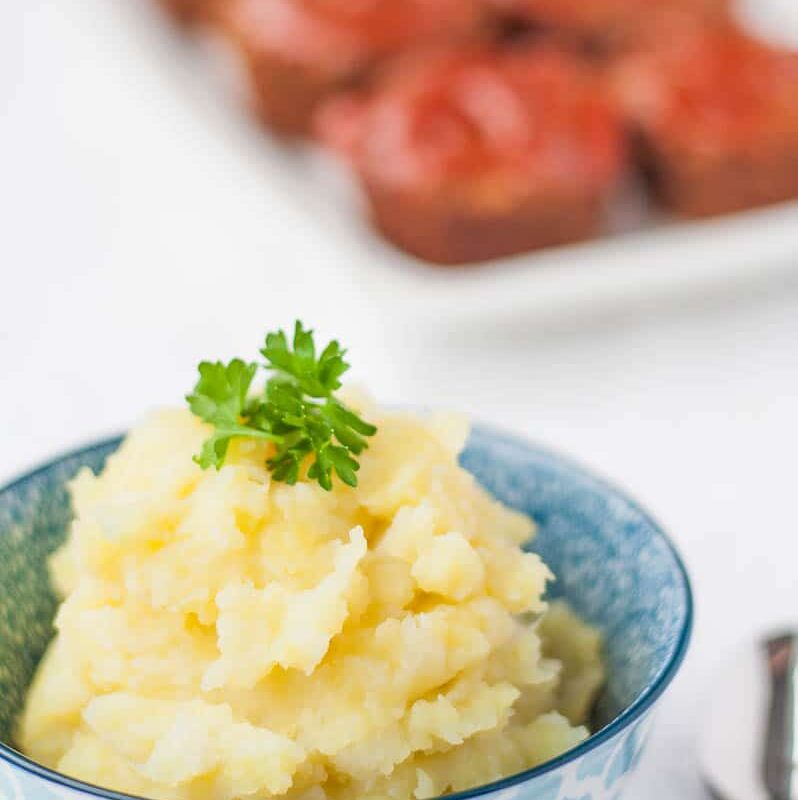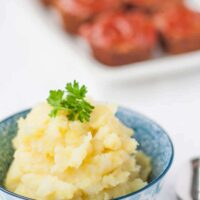 Muffin Pan Meatless Loaf
Ingredients
1

cup

uncooked green lentils

2

cups

water

1

cup

walnuts, finely chopped

3

tbsp

ground flaxseed

1/3

cup

ketchup

1/2-3/4

cup

bread crumbs, whole grain preferred

,

*I used sprouted bread and blended it into crumbs

3/4

cup

quick cooking oats

3

tbsp

nutritional yeast

4

tbsp

low sodium soy sauce

2

tbsp

vegetarian Worcestershire sauce

1

tbsp

tahini

1/2

tsp

thyme

1/2

tsp

oregano

1

tsp

basil

ketchup, barbecue sauce to top
Instructions
Bring the lentils and water to a boil in a medium pot, then lower the heat and let simmer for 25-30 minutes. Drain the lentils in a colander, then add to a large bowl and slightly mash with a potato masher or fork, leaving some beans whole.

Preheat oven to 350 degrees. Lightly spray a muffin pan with oil.

Add all remaining ingredients to the lentils and stir well with a large wooden spoon. Taste and add more salt or spices as desired.

Fill muffin cups almost full with lentil mixture, pressing down each one with slightly wet fingers. Bake for 25 minutes. Remove and top with ketchup or barbecue sauce as desired.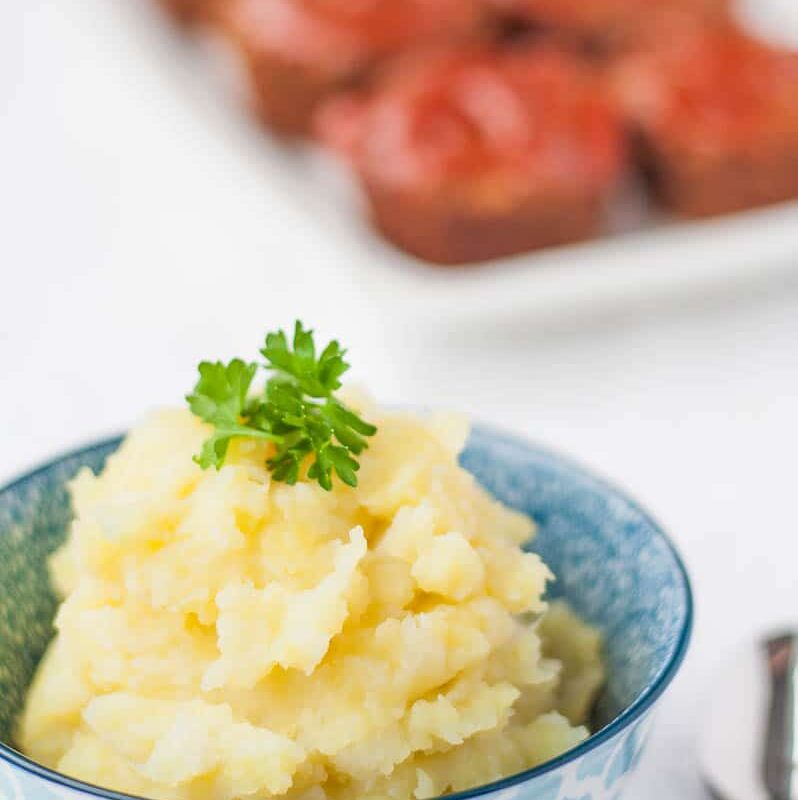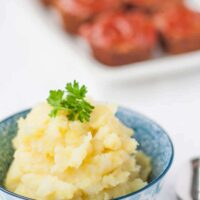 Hidden Veggie Mashed Potatoes
Ingredients
3

lbs

yukon gold potatoes, peeled and chopped

1

lb

frozen (or fresh) cauliflower florets

2

tbs

vegan butter *optional

2

cloves

garlic, minced or pressed *optional for picky kids

1

tsp

salt, or to taste

more water, as needed
Instructions
In a large pot, add the chopped potatoes and enough water to cover them. Bring to a boil and cook for about 10 minutes.

Next add the cauliflower and cook for 8 minutes more.

Drain the potatoes and cauliflower in a colander, then add them back to the pot. Add all other ingredients while hot and mash well with a potato masher. Add water as needed to thin out to desired consistency. Alternately, you could mix with a hand mixer to get them even smoother.
Nutrition
Calories:
1075
kcal
,
Carbohydrates:
194
g
,
Protein:
44
g
,
Fat:
21
g
,
Saturated Fat:
5
g
,
Sodium:
2780
mg
,
Potassium:
6976
mg
,
Fiber:
43
g
,
Sugar:
9
g
,
Vitamin A:
1069
IU
,
Vitamin C:
376
mg
,
Calcium:
519
mg
,
Iron:
46
mg
We are a participant in the Amazon Services LLC Associates Program, an affiliate advertising program designed to provide a means for sites to earn advertising fees by advertising and linking to amazon.com. Read my full disclosure here