You won't believe just how crispy and delicious these Super Crispy Fries are with no added oil!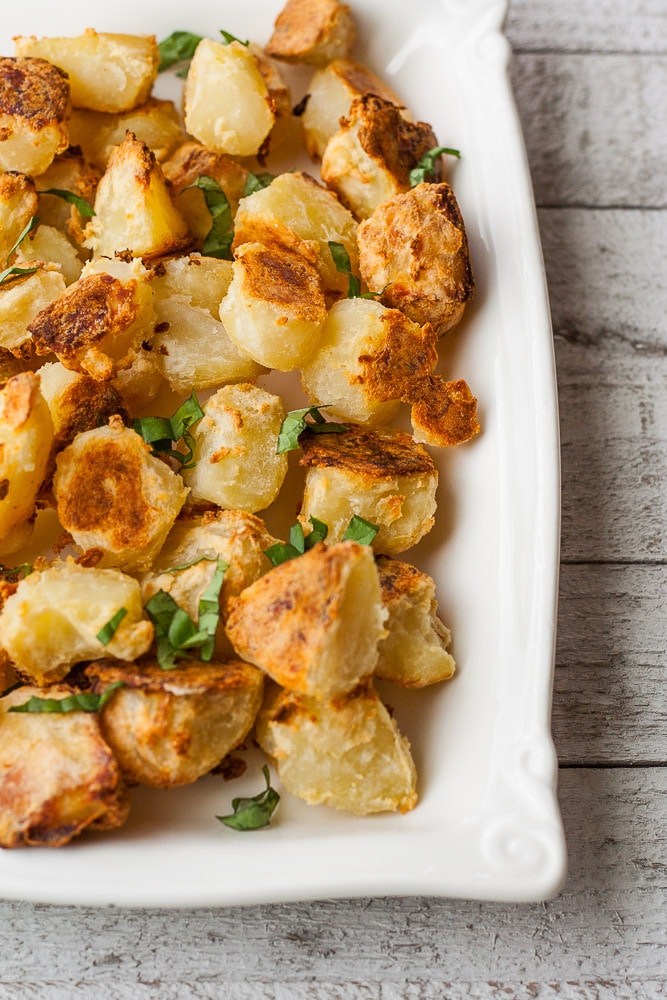 These Super Crispy Fries are my new favorite side dish. They are filling and healthy, and go really well with a large salad, roasted vegetables or alongside some homemade veggie burgers.
The trick to these oil free fries is to boil the potato chunks first for about 10 minutes. Then you drain them, add the rest of the ingredients, shake them up, and transfer to a roasting pan. They will look like this and have a kind of potato paste covering them. That's good, it will make them super crispy!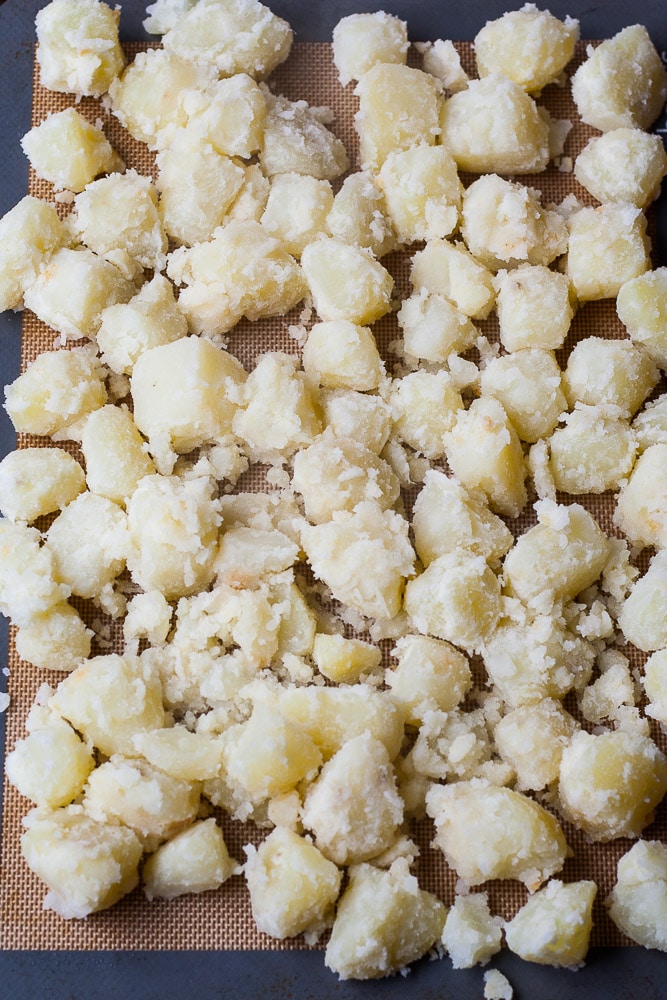 Then you roast them for 30 minutes, flip the potatoes, and roast for about 30 minutes more. Now they should look like this and be incredibly crispy and ready to eat. Enjoy!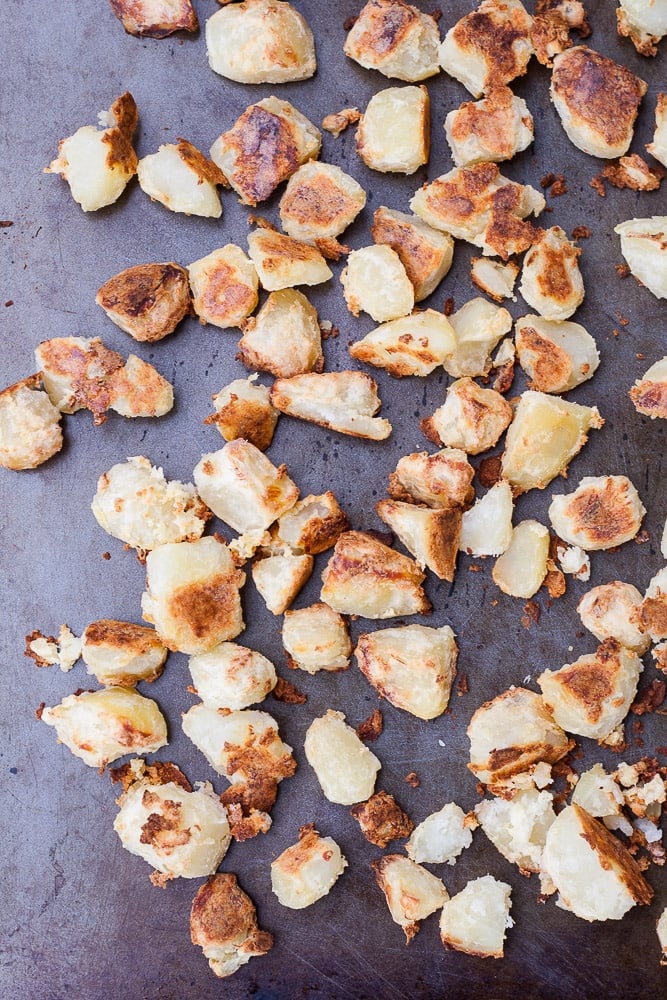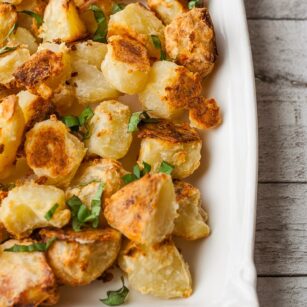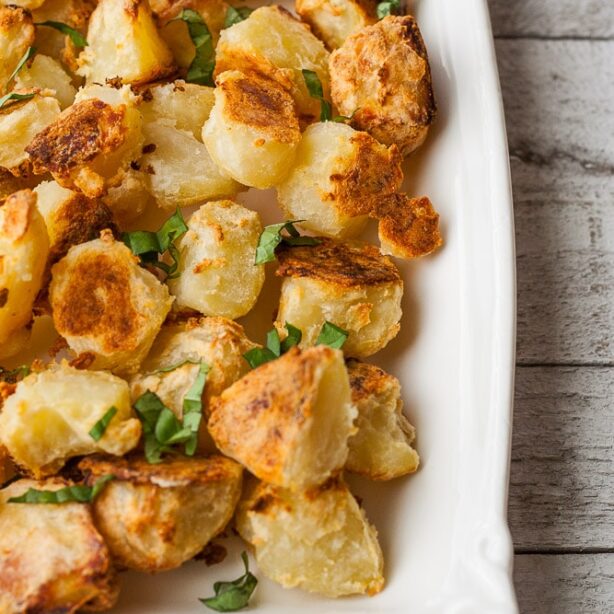 Oil Free Super Crispy Fries
Super crispy oil-free "fries". An inexpensive, kid-friendly side or main dish. Serve with your favorite vegetable such as roasted broccoli or a large salad, or alongside some veggie burgers.
Ingredients
4-5

pounds

russet potatoes

peeled and cut about 2-3 inches long

1/2

teaspoon

baking soda

2

teaspoons

salt

divided

1

teaspoon

garlic powder

1

teaspoon

onion powder
Instructions
Preheat the oven to 425 degrees and prepare a large roasting pan either with parchment paper or a silicone mat. If your pans are smaller you will need two.

Add the peeled and cut potatoes to a large pot. Cover with water and then add the baking soda and 1 teaspoon salt. Stir and bring to a boil.

Simmer for about 10 minutes, just until a little resistance is met when you insert a fork into the potato chunk. You don't want them super soft and overcooked at this point.

Drain the potatoes, and add to a large bowl with a lid, preferably.

To the large bowl with the potatoes, add the remaining 1 teaspoon salt, garlic powder, onion powder, and either stir very well, or put the lid on and carefully shake the bowl until all ingredients are well combined. There will be a thick paste on the potatoes at this point; that is what you want.

Transfer the potatoes to the roasting pan(s), spreading them out evenly.

Roast for 30 minutes, then turn the potatoes and roast for about 30 minutes more.

Remove from oven and serve.