Sriracha Lime Hummus
This post may contain affiliate links. Read my full disclosure here.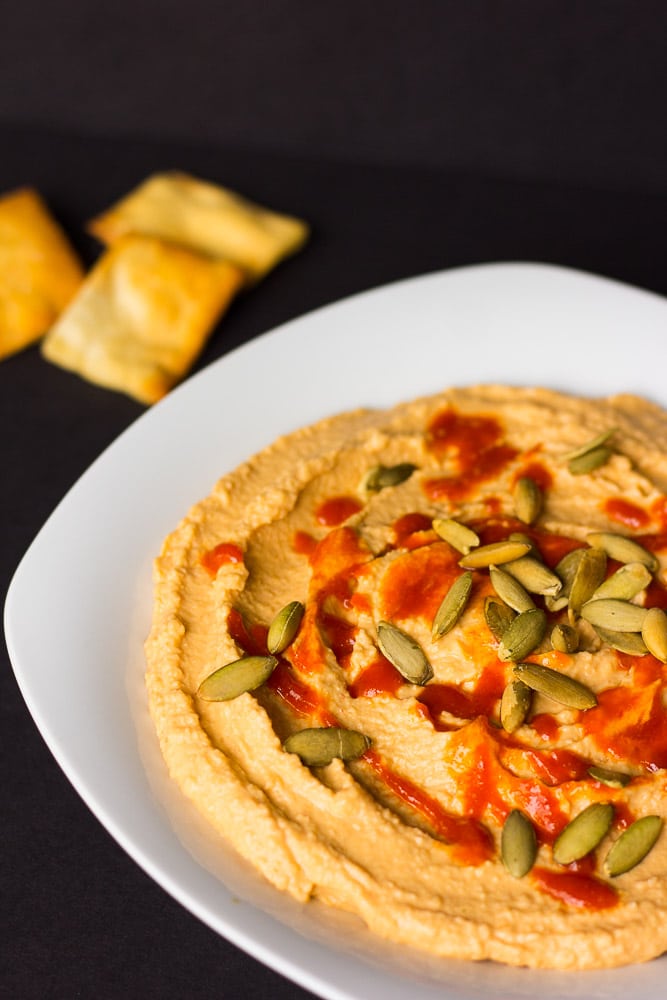 Oh, Sriracha. How I love you. And in hummus? You do not disappoint.
This Sriracha Lime Hummus is my absolute favorite hummus. Ever. I could eat it every day, with every meal. My family agrees; this batch of hummus was gone in a day! My kids kept asking if there was any of that hummus left. Nope, sorry, we ate it all yesterday! Even Ben, one of the pickiest kids ever, ate an incredible amount of this with cucumbers and pita chips and told me it was the best hummus he's ever had.
So, stop what your doing, and make this Sriracha Lime Hummus NOW! Unless you don't like spicy food, this one may not be for you. But feel free to adjust how much Sriracha you add if you want a milder hummus; I like it pretty spicy. Yum, yum, YUM.
This recipe only takes 10 minutes to make. You can either use canned chickpeas (aka garbanzo beans) or make your own from dry. Hummus is a great stand in for mayo on sandwiches. You could make a fantastic sandwich with some whole grain bread, lettuce, tomatoes, shredded carrots, cucumbers, maybe some avocado and this hummus. Store bought hummus is okay in a pinch, but it usually has added vegetable oils that aren't good for you. Homemade also tastes much better and is a cinch to make! Try it, you won't be disappointed.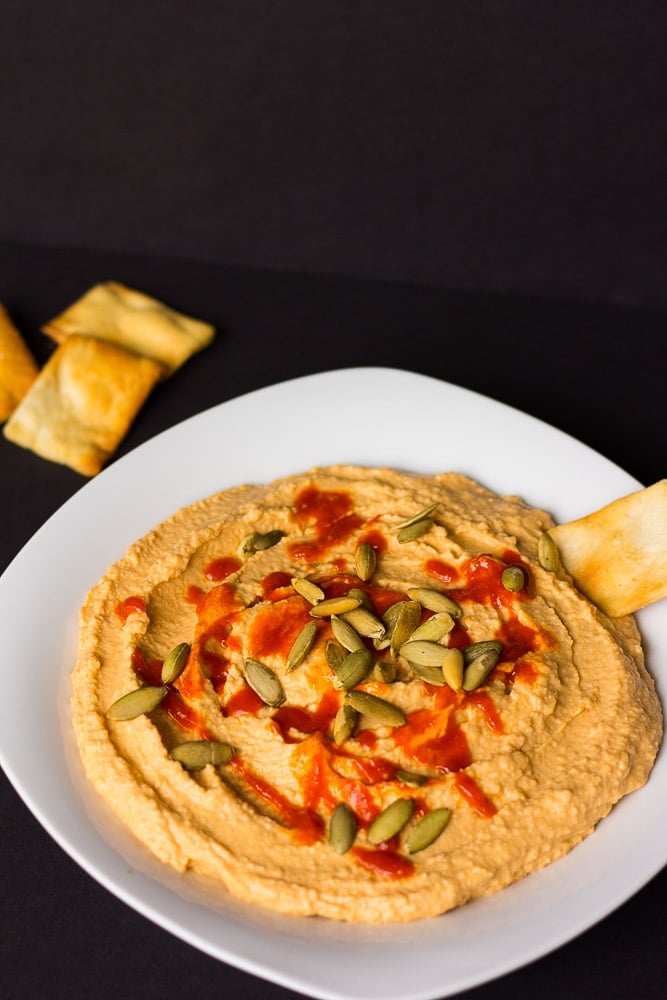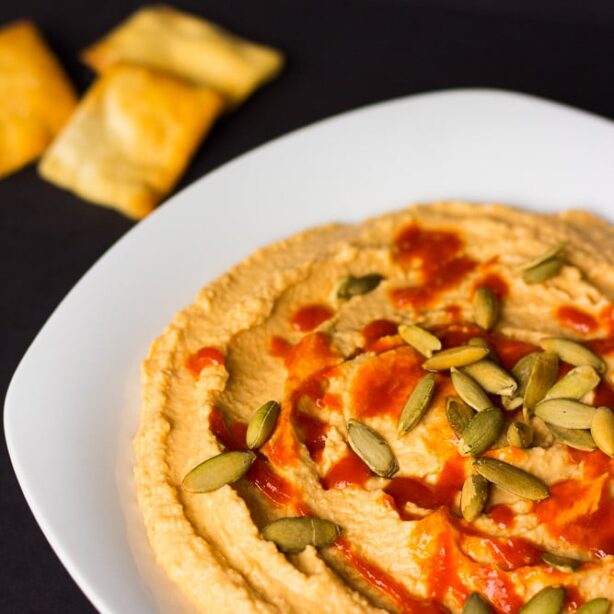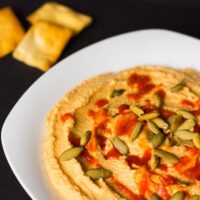 Sriracha Lime Hummus
This hummus is pretty spicy, but if you are sensitive to spice you can add a little less Sriracha until it's just right for you.
Ingredients
3

cups

cooked, rinsed and drained chickpeas

,

(2) 15 oz canned chickpeas

2

limes, squeezed

1/3

cup

tahini

2

cloves

garlic, minced

1/2

tsp

salt, or to taste

1/4

cup

Sriracha

1/2

cup

water
Instructions
Add all the ingredients to a food processor and begin to process. Add water as needed to produce a smooth consistency. I added about 1/2 cup. Scrape down the sides if needed. Adjust seasonings to taste. Serve with cut up vegetables, pita chips, tortilla chips or enjoy on a sandwich or wrap.
PIN THIS IMAGE FOR LATER——– >


We are a participant in the Amazon Services LLC Associates Program, an affiliate advertising program designed to provide a means for sites to earn advertising fees by advertising and linking to amazon.com. Read my full disclosure here