Tropical Green Smoothie with Hemp Seeds
This post may contain affiliate links. Read my full disclosure here.
A tropical green smoothie made with just a handful of healthy ingredients. If you close your eyes, you will feel like your at the beach…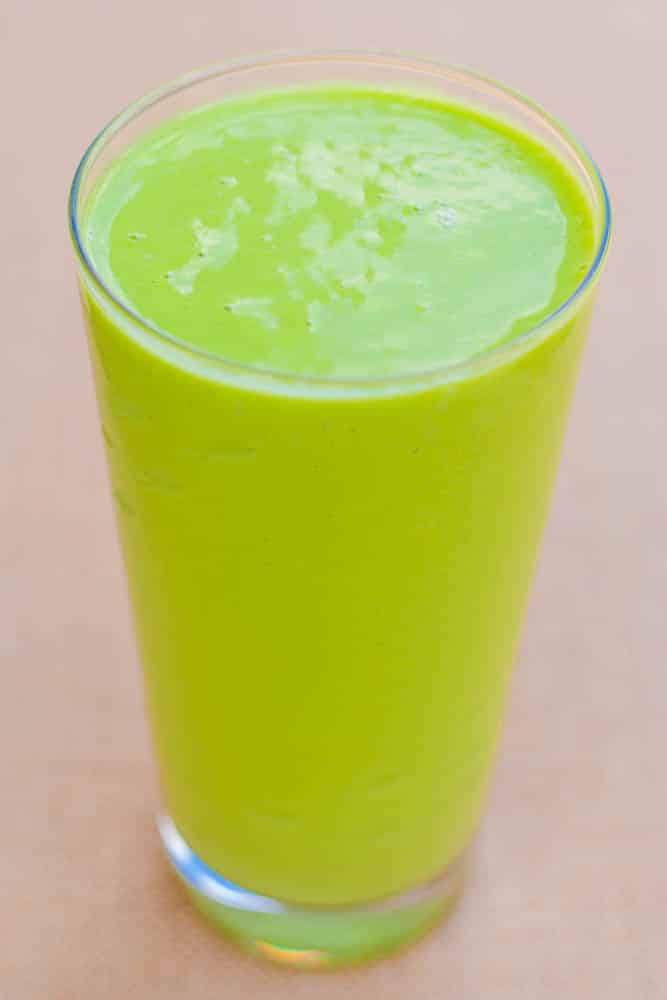 This Tropical Green Smoothie with Hemp Seeds is my favorite smoothie to drink on a regular basis. If you have a sweet tooth like I do, this will really hit the spot while still being really good for you! There is no sugar added; all the sweetness comes from real fruit.
After Easter yesterday and eating WAY too much vegan carrot cake, I am sipping this smoothie this morning and filling my body with nutrients! It's a great way to start the day, especially after a weekend of indulgence and consuming richer foods than usual.
This smoothie is SUPER kid-friendly; you really can't taste the greens at all. I like to buy a large container of something like "Super Mixed Greens" or just baby spinach and then stick it directly into the freezer for smoothies. Then I always have fresh (frozen) greens ready to make a delicious smoothie. I like to purchase frozen fruit at Trader Joes, especially mango and pineapple. They are a good price. Costco's also a great place to stock up on frozen fruit and greens.
The hemp seeds add about 12 grams of protein to this smoothie and will help keep you full until lunchtime. Hemp seeds are awesome! If you haven't tried them I totally recommend you do. You can get them almost anywhere now.
Did you know hemp seeds have 6 times more Omega 3 fats than raw tuna, contain all the essential amino acids, are rich in trace minerals and high in fiber? They also don't have as strong an aftertaste as flax seeds or chia, so they aren't noticeable at all in a smoothie.
You will need a high powered blender like a Vitamix to make a decent green smoothie. I'm pretty minimalist in the kitchen and don't recommend you go out and buy a bunch of expensive items that you may not ever use, but the Vitamix is one exception. This is something I use every day, multiple times a day. Smoothies, salad dressings, soups, cashew cheesy sauces, healthy flours…This list goes on and on.
This recipe makes enough for 1 large smoothie or 1 adult and 1 toddler sized smoothie. I usually share it with my 1 year old and it's just right.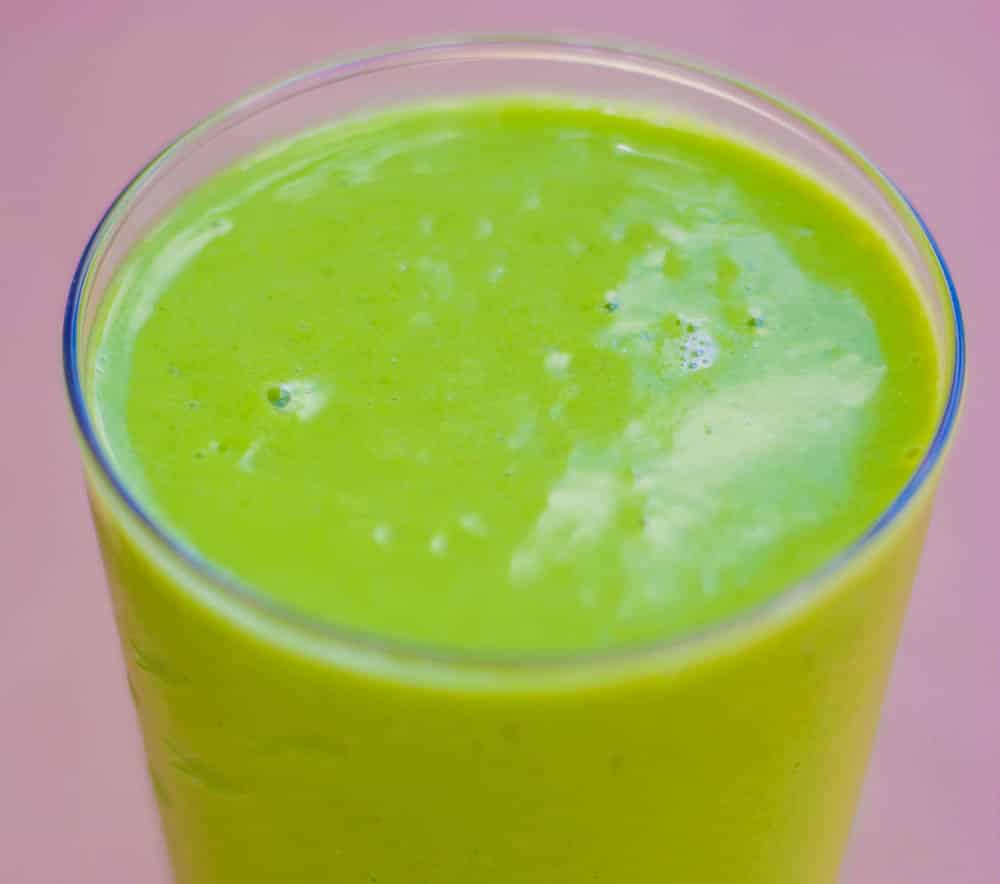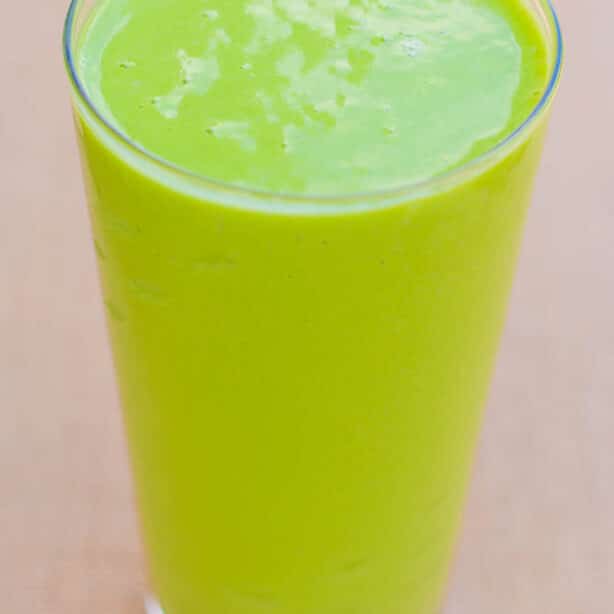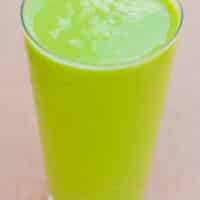 Tropical Green Smoothie with Hemp Seeds
Ingredients
1

ripe banana, frozen preferred

1/2

cup

frozen mango chunks

1/2

cup

frozen pineapple chunks

1 1/2

cup

coconut water

2

tbs

hemp seeds

2-3

cups

dark mixed greens (spinach, kale, chard)
Instructions
Add all ingredients to a high powered blender and blend on high for 1-2 minutes, until very smooth. Serve immediately.
Nutrition
Serving:
1
serving
,
Calories:
504
kcal
,
Carbohydrates:
77
g
,
Protein:
22
g
,
Fat:
16
g
,
Saturated Fat:
2
g
,
Sodium:
432
mg
,
Potassium:
2209
mg
,
Fiber:
10
g
,
Sugar:
43
g
,
Vitamin A:
14510
IU
,
Vitamin C:
249
mg
,
Calcium:
340
mg
,
Iron:
8
mg
We are a participant in the Amazon Services LLC Associates Program, an affiliate advertising program designed to provide a means for sites to earn advertising fees by advertising and linking to amazon.com. Read my full disclosure here