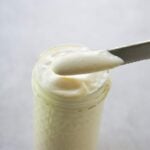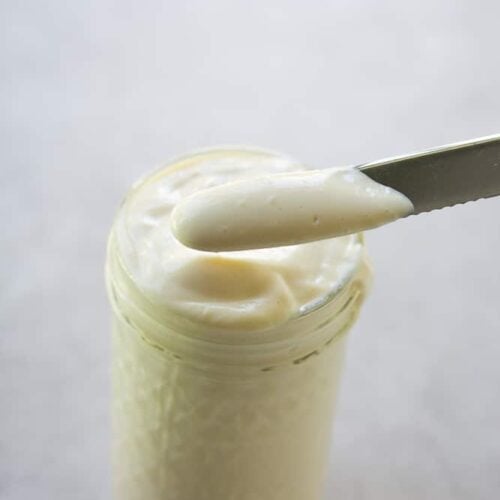 Print
Tofu Vegan Mayonnaise Recipe (Oil Free)
This homemade vegan mayonnaise is easy to make (3 minutes, 5 ingredients) and so much healthier than regular mayo. Only 8 calories per serving!
Add the tofu and all remaining ingredients to a blender, food processor or immersion blender. Blend until very smooth.

Store in a glass container in the refrigerator for about 1 week. Use in sandwiches, burgers, potato salad, coleslaw dressings and anywhere else you would use mayo.
Mori-Nu Silken Tofu is the best brand to use for this recipe. It has a mild flavor, and is very creamy and smooth. Regular firm tofu packed in water will yield different results and won't be nearly as good.