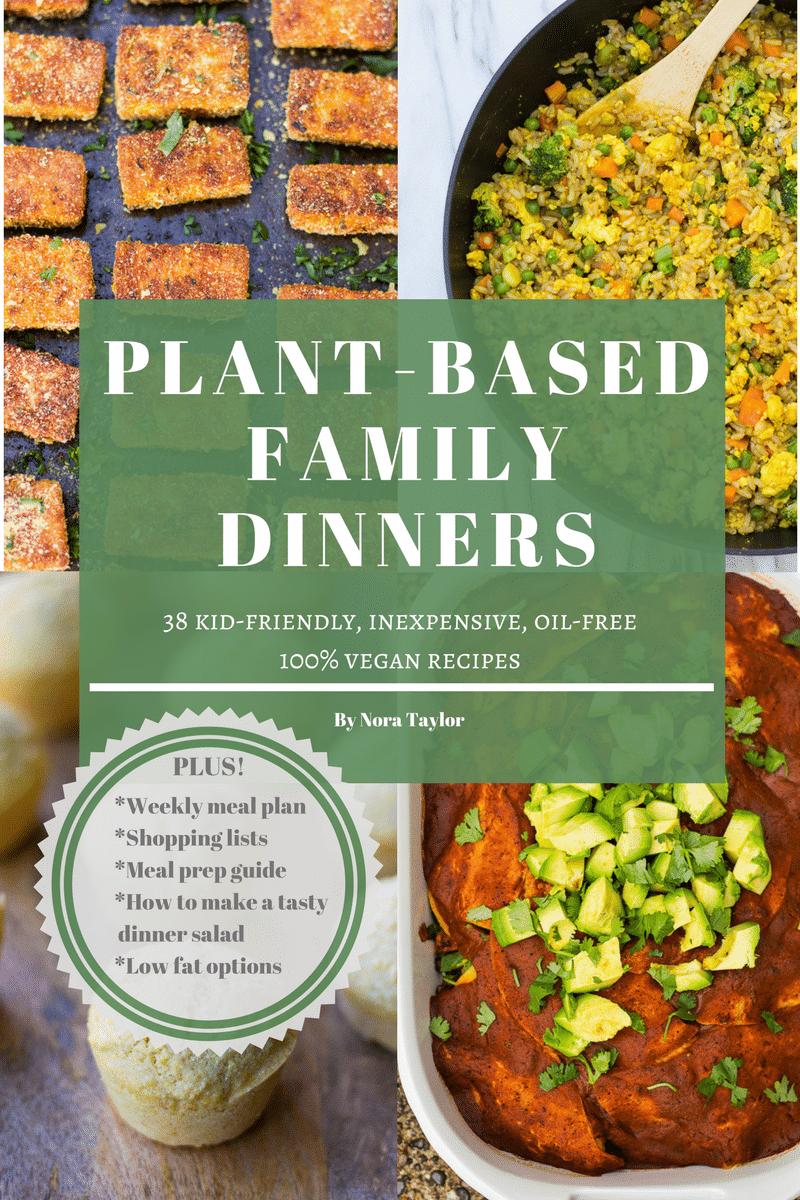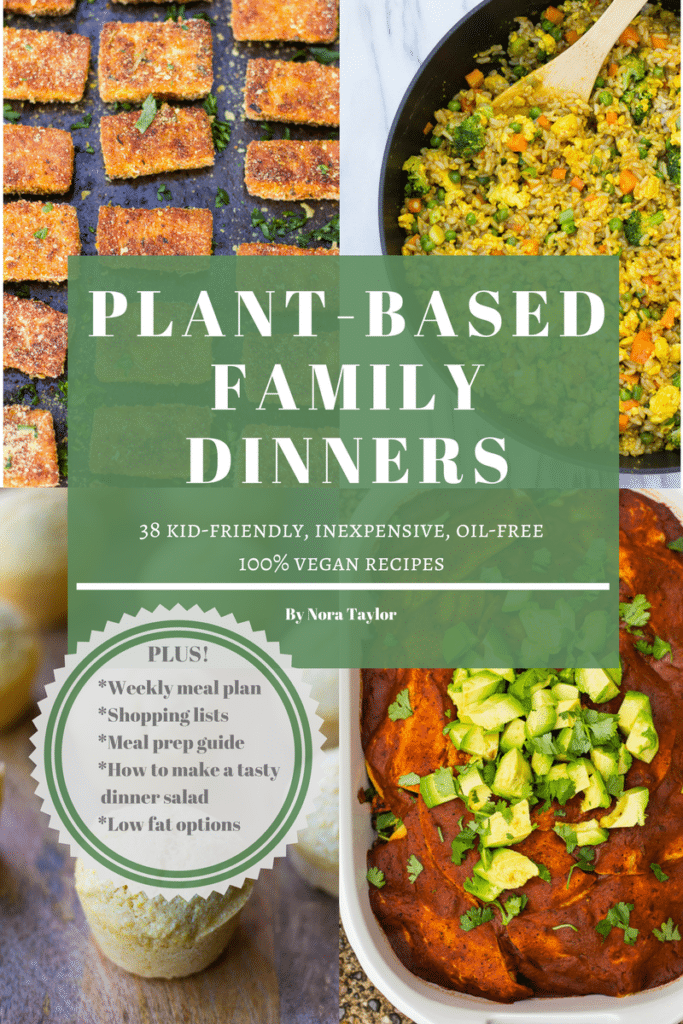 PLANT-BASED FAMILY DINNERS
38 Kid-friendly, Inexpensive, Oil-free, 100% Vegan Recipes
18 BRAND NEW RECIPES, NEVER BEFORE ON THE BLOG! NOW HALF OFF! Only $12.49!
Would you like to have dinner planned this month? Congratulations! It's already done.
And it's going to be delicious!
Roasted Vegetable Enchilada Casserole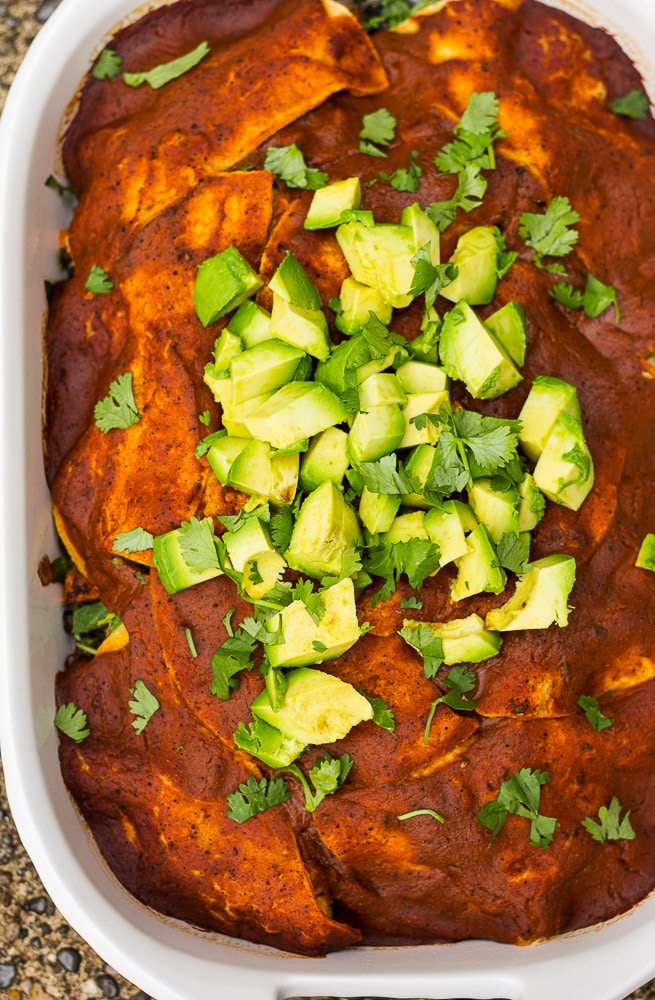 59 pages.
Kid-friendly meals that are oil-free and plant-based; gluten-free options for most recipes; low-fat options are available as well.
This digital book is a complete guide to planning dinner for 4 weeks. I've included a weekly meal plan and a shopping list for each week, as well as a Meal Prep Guide. Prep as little or as much as you want to on the weekend, and make cooking a breeze all week long!
Are you tired of the question, "What's for dinner"? By the time 5:00 rolls around, if you don't have a plan, you'll end up going out to eat (which is expensive and most often unhealthy!) or eating quick, processed foods that even if they are "vegan" are less than desirable or health promoting!
Celebrate delicious, whole plant foods with these tasty dinners sure to please every family member!
The recipes in this book make a lot of food, usually 5-7 servings, so not only will you have enough to feed a hungry family of 4 or 5 (maybe even 6!), you will have leftovers from most of the meals. So guess what? Lunch is planned, too!!
I create my recipes to make a large amount of food, because I have a big family! I'm usually feeding myself, my husband, twin hungry 9 year olds, a toddler with a huge appetite and often my mom as well, who lives with us. My husband takes leftovers to work every day. If you have a family of hungry eaters, you will love this book! If you don't have a big family, do not fret. You just may want to cut the recipes in half, or pick a few recipes per week and cook every couple days.
I often call for a green salad to go with dinner, and I don't mean a few sad pieces of iceberg lettuce! So I have included a BONUS page!
How to make a tasty dinner salad.
Help your kids learn to love salad and raw vegetables!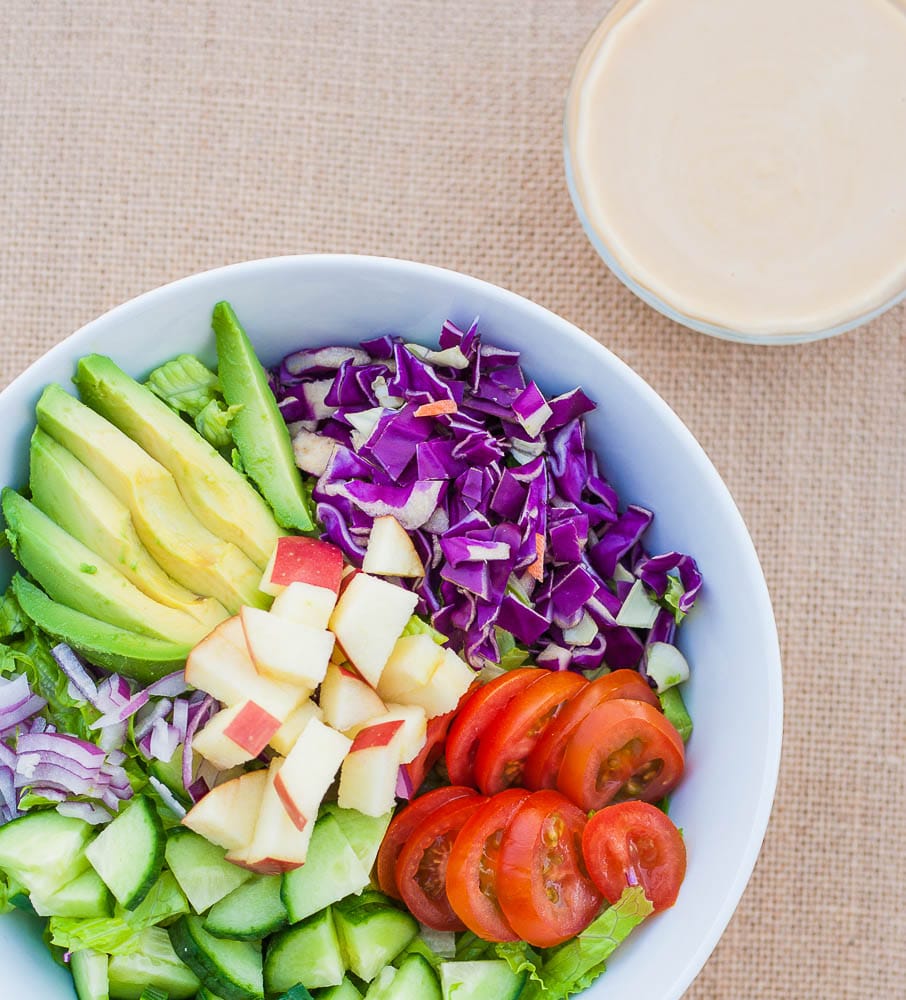 Here is a list of NEW RECIPES included in this Ebook:
10 Minute Instant Pot Marinara
Pumpkin Pie Waffles
Simple Tofu Scramble
Tempeh Sausage Crumbles
Crispy Tofu Fingers
Sweet and Spicy Roasted Sweet Potatoes
Frozen Roasted Broccoli
Roasted Vegetable Enchilada Casserole
Roasted Brussel Sprouts
Barbecue Chickpea Pizza with Cashew Cream Drizzle
Cornbread Mini-Muffins
Mexican Baked Potatoes
Red Lentil Coconut Dal
Tempeh Bacon Lettuce Tomato Sandwiches
Quick Pita or Lavosh Pizza
Golden Fried Rice (MY FAVORITE!!)
Cheesy Broccoli Rice Casserole
Classic Minestrone Soup
Barbecue Chickpea Pizza with Cashew Cream Drizzle
Mexican Baked Potatoes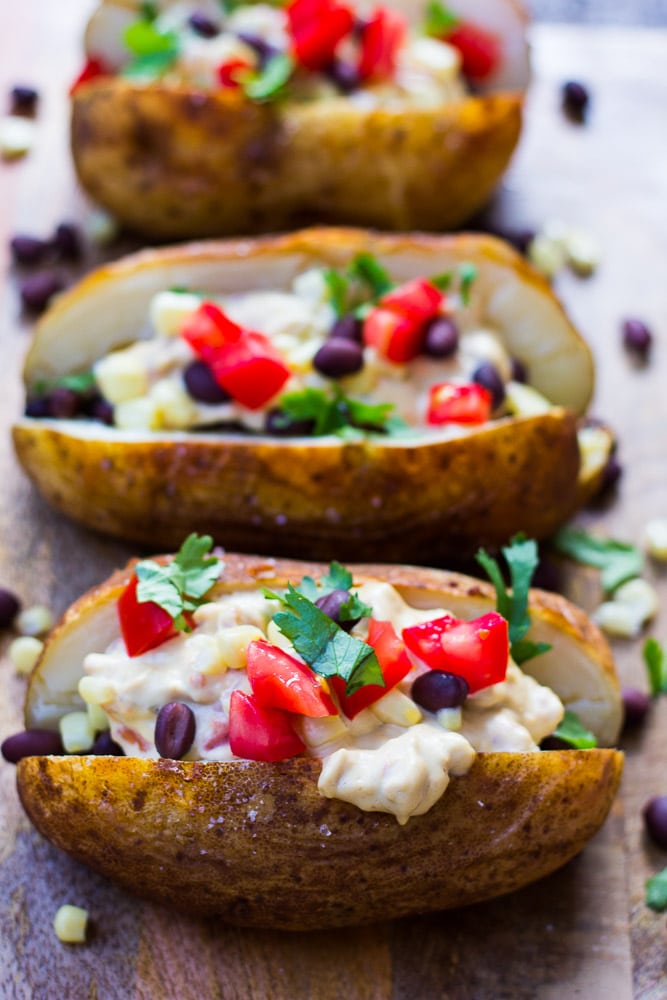 Cheesy Broccoli Rice Casserole