Simply the BEST Vegan Chocolate Frosting! It's buttery, chocolatey, and perfect for piping with NO shortening aftertaste.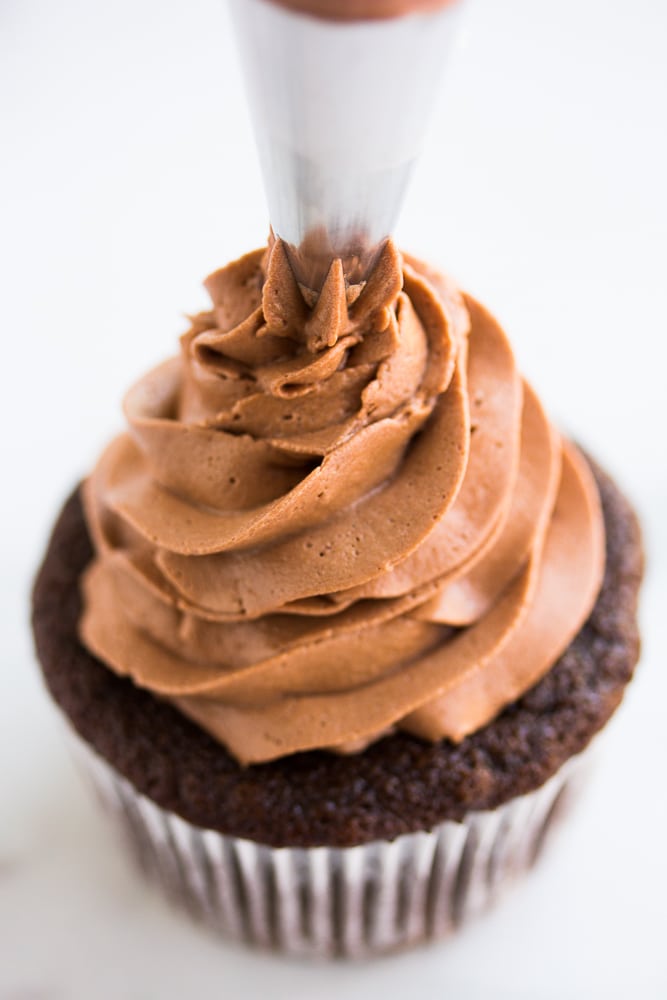 This is my absolute favorite and perfected vegan chocolate frosting recipe, and it's so easy to make! Just what you need for cupcakes, cakes and more. It's a chocolate buttercream frosting: smooth, creamy, chocolatey and rich.
What goes well with vegan chocolate frosting?
Well, um, everything! Try not to eat all of it out of the bowl with a spoon! Here are some ideas:
Vegan Chocolate Cupcakes (recipe coming in a few days!)
Sandwiched between cookies!
On top of brownies if you dare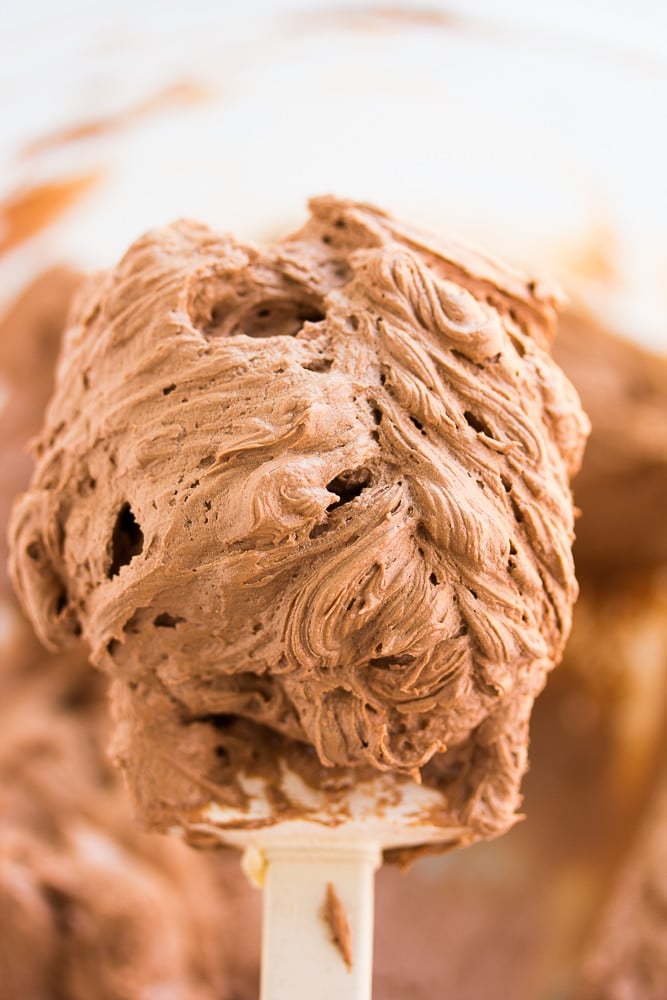 …