Vegan Chicken Salad is the perfect fast and easy summer meal. It's made with all whole food ingredients, is gluten and oil free, and tastes super delicious! It makes a great dish to take to potlucks, too.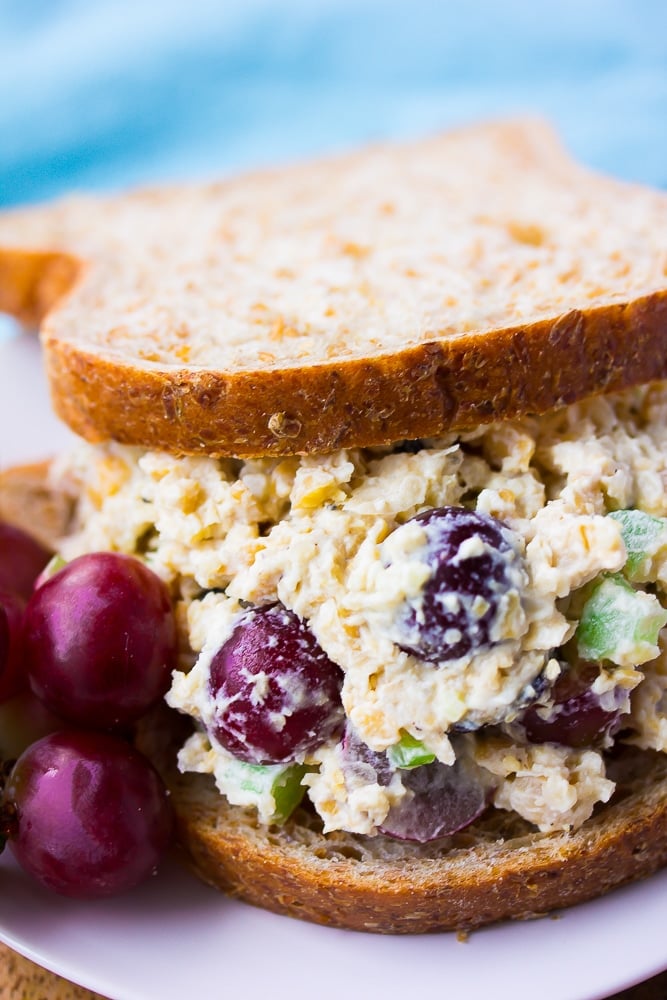 I debated what to use in place of chicken for this recipe. I thought about using soy curls, which would probably be good, but I really prefer the taste of whole food ingredients like beans, nuts, whole grains, potatoes and vegetables most of the time. Then I remembered my Chickpea Tuna Salad, and how much I love it, and decided to work from there.
This Vegan Chicken Salad with grapes and dried cherries has become my new favorite summer dish. I was absolutely blown away by how tasty it came out, and it was gone in about a half hour with help from my husband and mom! I'll be making it frequently for lunches, quick dinners and potlucks too because it's very crowd pleasing. I hope you love it, too!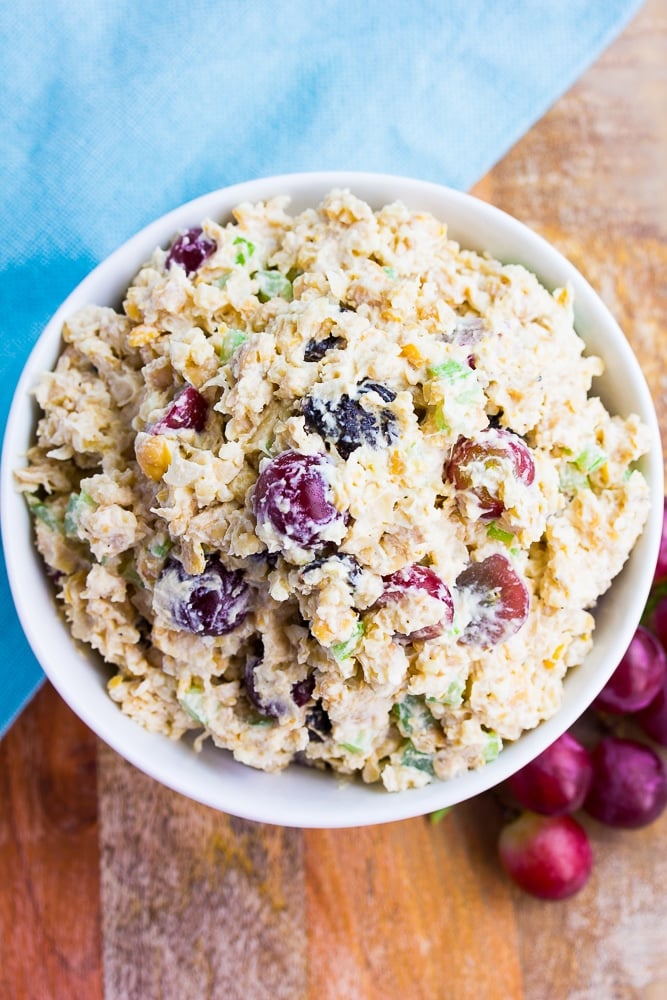 …