This is the BEST Vegan Mushroom Stroganoff! Ultra creamy, comforting and made in 30 minutes or less! Can easily be made gluten free.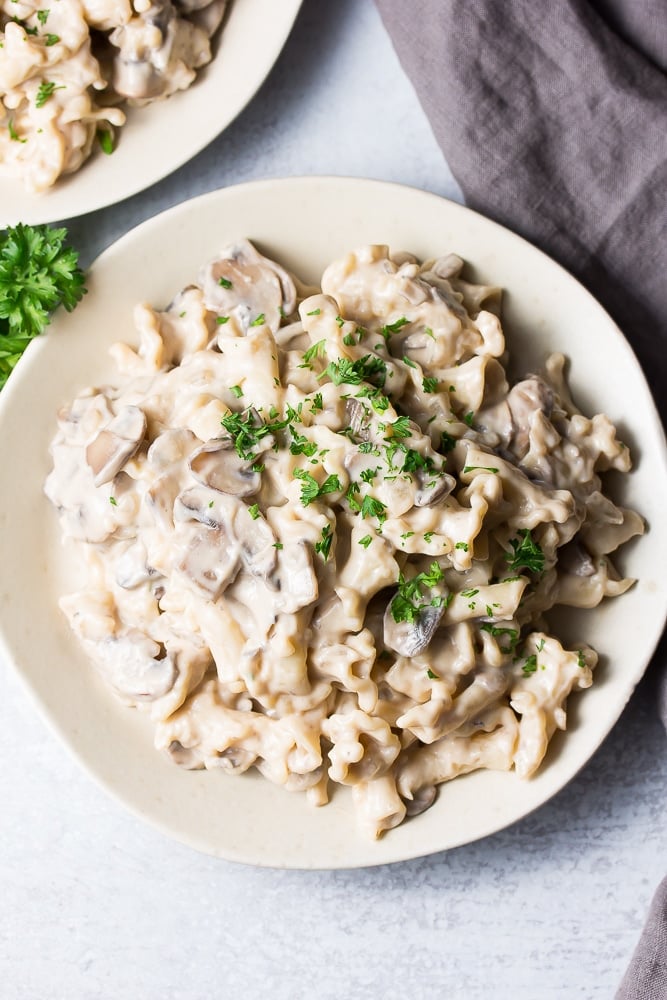 You won't believe how creamy this mushroom stroganoff is with no dairy in sight! It tastes delicious, and the most difficult part of the recipe is slicing mushrooms. If you wanted to make it even easier you can purchase pre-sliced mushrooms!
I am a big fan of veganizing classic pasta comfort food dishes, like Mac and Cheese, Vegan Alfredo, Baked Ziti and Spaghetti and Vegan Meatballs. There is nothing more comforting than a big plate of pasta!
How to make Vegan Mushroom Stroganoff
Start by cooking 10 ounces of pasta according to the package instructions. Next, prepare your cashew cream by blending 1 cup of soaked cashews with 3/4 cup water and 1 tablespoon of apple cider vinegar.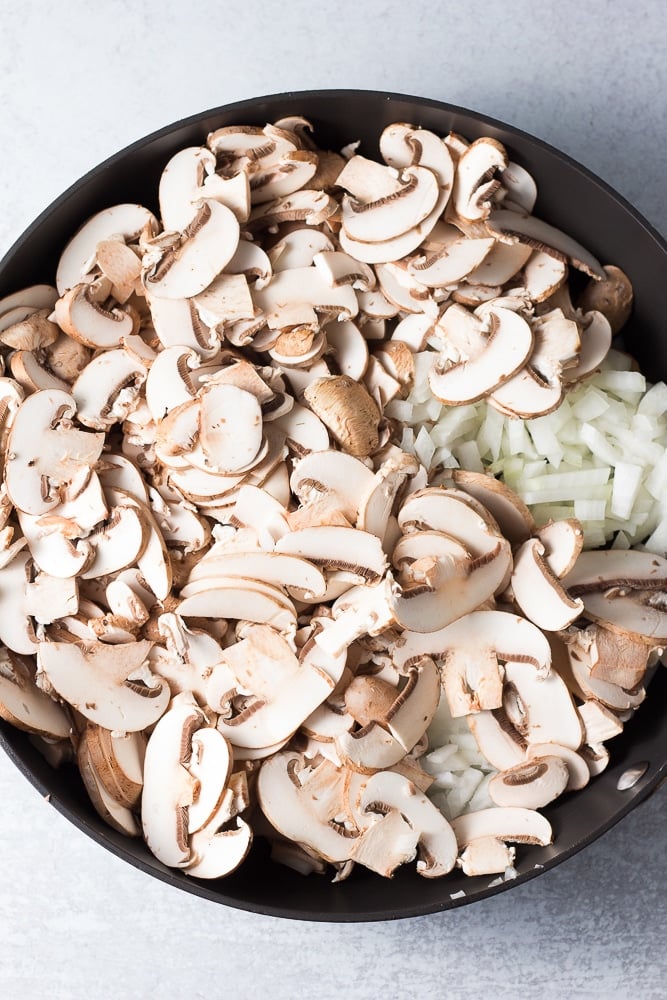 …