The filling for these Vegan Chik'n Burritos is made on a sheet pan, making this recipe an easy weeknight meal that will please everyone! No store bought fake meat required.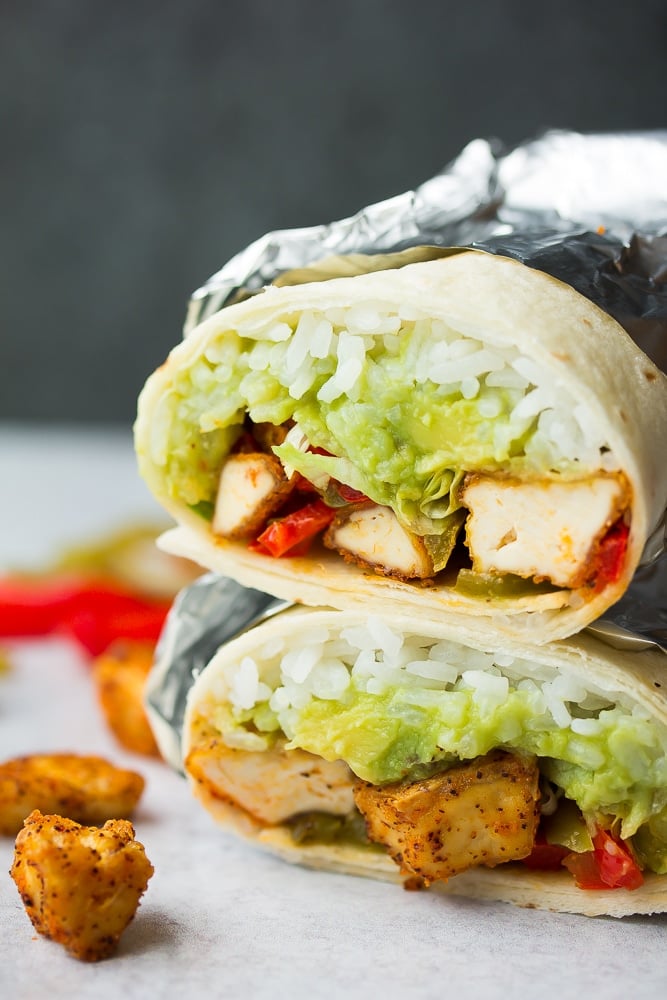 If you've tried my Vegan Butter Chicken, you will know how delicious this way of baking tofu in the oven can be. It really does taste a lot like chicken! I've put a Mexican spin on it and I think you are going to fall in love.
You can make burritos using flour tortillas OR add it to a burrito bowl, either way is perfectly delicious depending on your mood. If you are making this for more than 3 people, I recommend doubling the recipe. It will also go further if you serve with rice, beans and other fillings/toppings….