Tried and true, these are the most perfect vegan chocolate chip cookies ever! Made in 1 bowl and oh-so-soft, chewy and full of chocolate!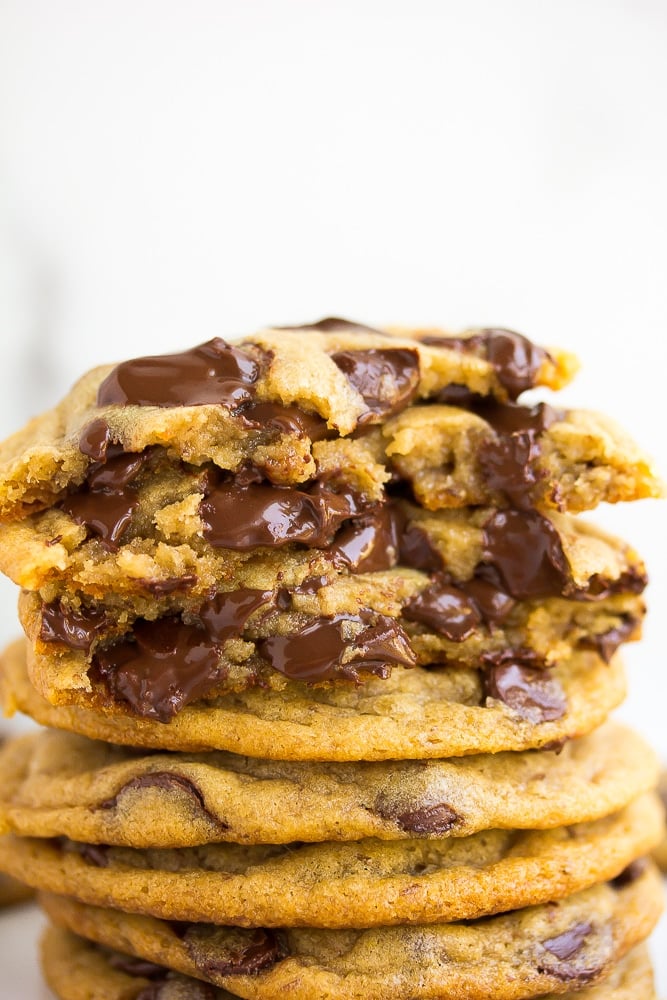 Everybody has their go-to, tried and true chocolate chip cookie recipe, right? Well, I used to before going vegan and since then it's been hit or miss. I swear I have tried countless recipes over the years, and some have been pretty good (some VERY bad!) but I had yet to find the PERFECT vegan chocolate chip cookies recipe I was looking for. Until now.
What makes these cookies so perfect?
Perfect Vegan Chocolate Chip Cookies are soft, chewy and very chocolatey. They aren't too flat, and they aren't too puffy and cake-like. They are, for real, the perfect cookie! No one would guess they're vegan, unlike some cookie recipes I've tried. A little crispy on the outside, but soft and chewy on the inside. Plus, the cookies are made in 1 bowl!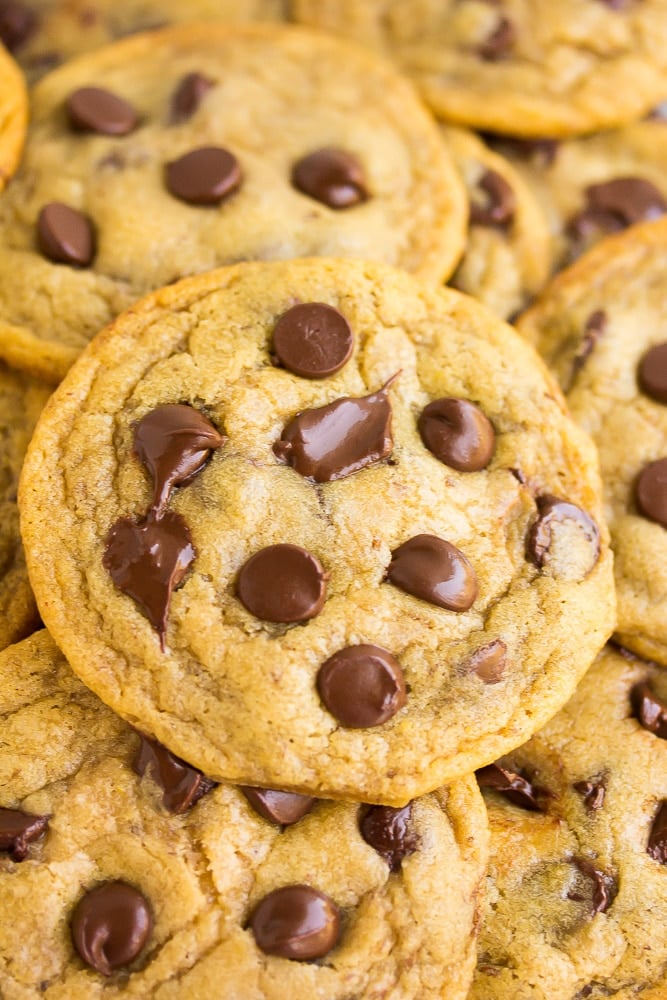 How to make vegan chocolate chip cookies
…