Super soft and delicious vegan cinnamon rolls can be made in 1 hour! Loaded with cinnamon sugar gooey goodness and topped with heavenly vegan cream cheese icing. You won't believe how big and fluffy they are!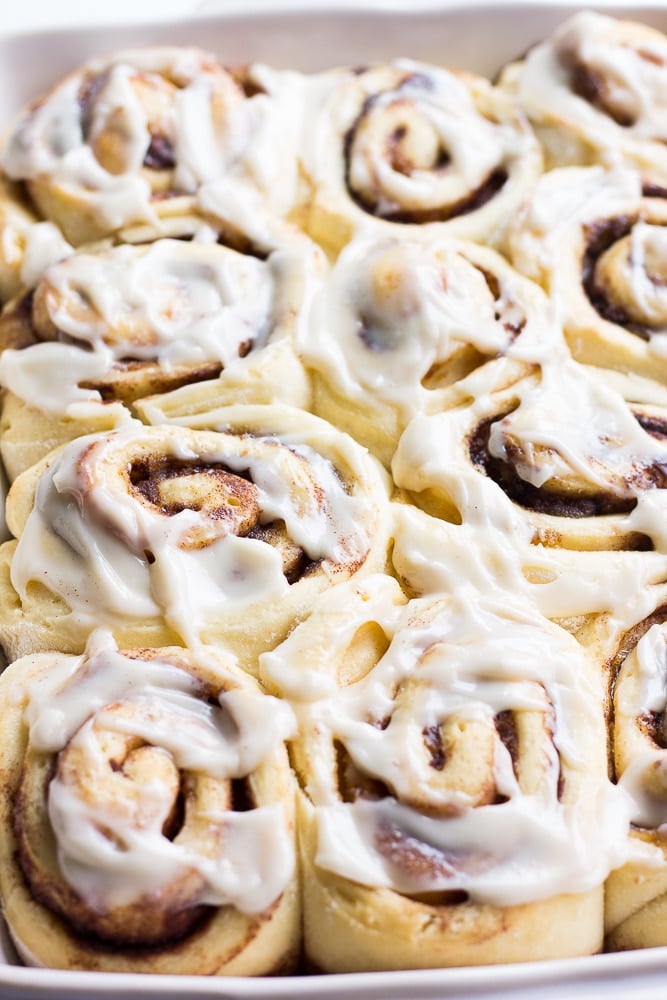 The amount of cinnamon rolls I have been making lately is out of control. I have been determined to get this recipe just right, and after an insane amount of trial and error, I am finally HAPPY with the result!
What makes these Vegan Cinnamon Rolls so special?
They can be ready to devour in about an hour
Easy to follow instructions
Big and fluffy, with only 20 minutes of dough rising!
Super soft, with the best ooey-gooey cinnamon sugar center
Topped with a delicious & simple cream cheese frosting OR simple glaze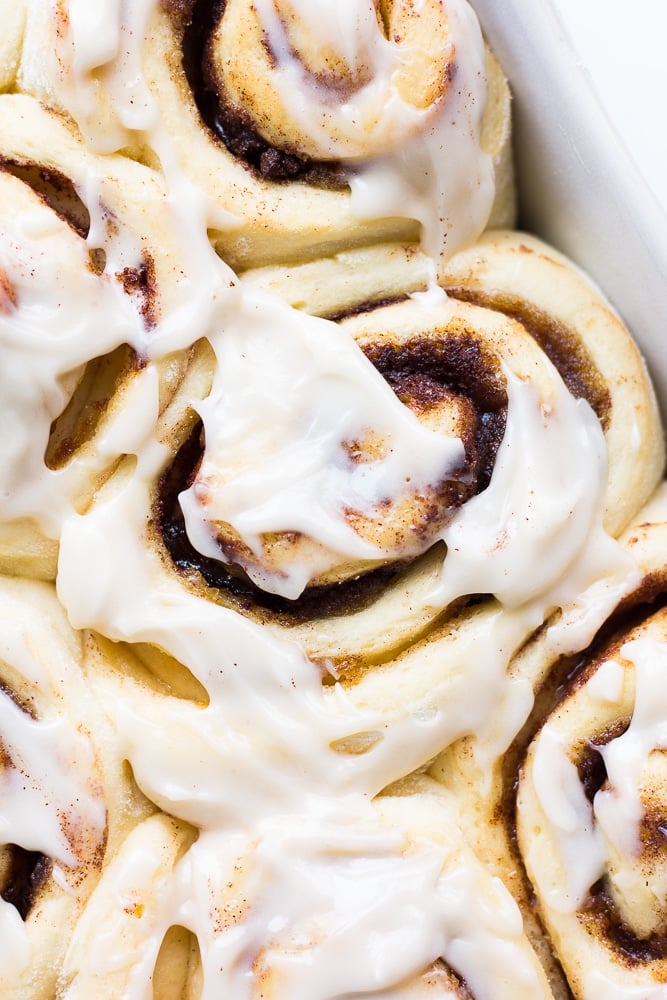 If you've ever made cinnamon rolls before, you know it's usually quite the long process. There is a lot of rising, usually in two steps. First, you need to let the ball of dough rise for an hour or more. Then after you roll and cut the cinnamon rolls, you have to let them rise again. That equals a very long time before you can eat a delicious cinnamon roll.
I have found a way to have way less preparation time, but still get the result of amazingly fluffy and big cinnamon rolls!
Let's do this!…