Vegan Salted Caramel Skillet Cookie, or a "Pizookie", is a soft, giant, ooey-gooey chocolate chip cookie made in a cast iron pan and topped with non-dairy vanilla ice cream and vegan caramel sauce.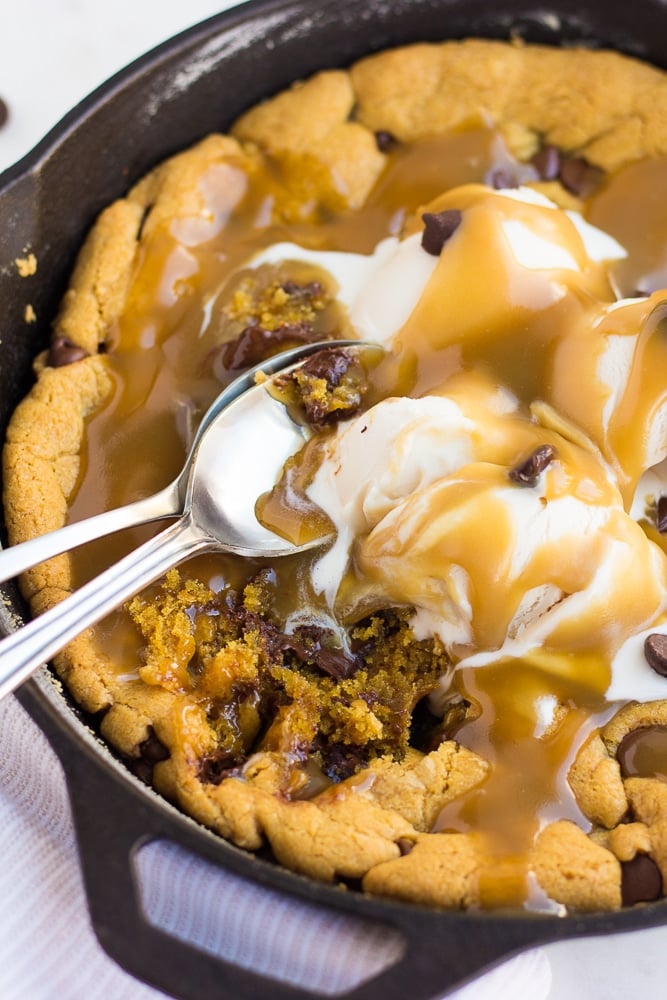 Are you familiar with "Pizookies"? We have a restaurant in town that serves them, and I'm always insanely jealous of the salted caramel one. I've been meaning to create my own vegan version at home for some time, and I finally got around to it!
You will LOVE this Vegan Salted Caramel Skillet Cookie. It's such an easy dessert to whip up! It's made totally in the skillet, with no bowls required. The ingredients are simple, and it's hard to mess up. If you have kids, they will love you for this! There's something about a giant cookie that makes a child's eyes light up.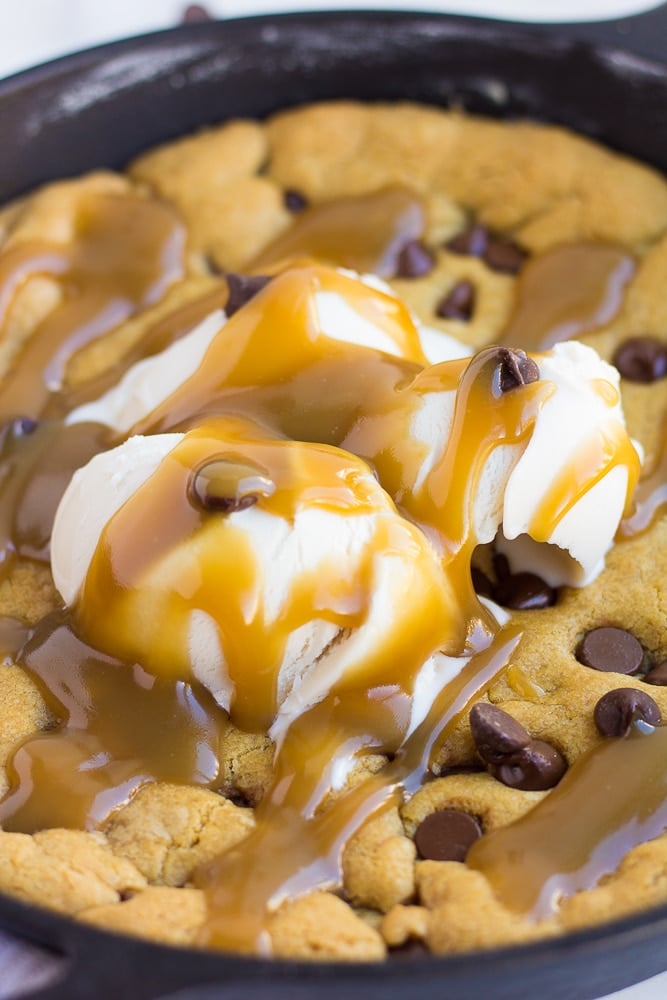 …