Vegan Smores Cookie Bars feature a golden cookie crust, plenty of chocolate chips and a marshmallow topping that gets toasty in the oven! A crowd pleasing warm weather dessert.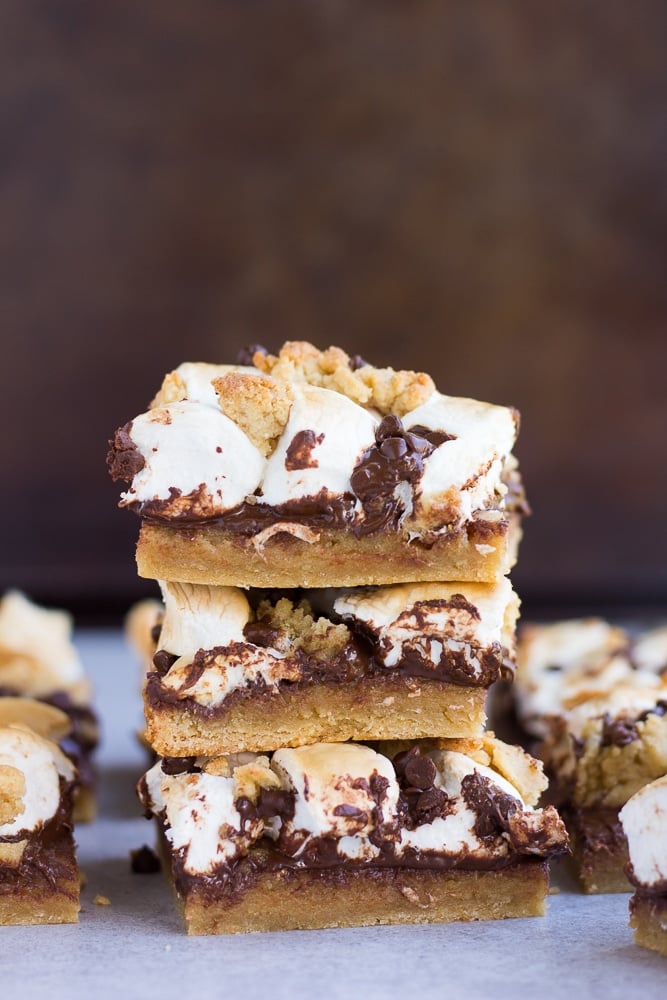 I've got the perfect summertime dessert for you!
If you can't decide if you want a chocolate chip cookie or a Smores, why not combine the two to create a super decadent, crowd pleasing dessert bar?
What I LOVE about these Vegan Smores Cookie Bars:
They are much easier to eat with less mess to clean up.
They're incredibly simple to make with 9 ingredients and 1 bowl.
The golden cookie crust is absolutely scrumptious and the (vegan) marshmallows get all toasty in the oven. BEST THING EVER.
So what are you waiting for? Make these for your next backyard cookout and watch them disappear!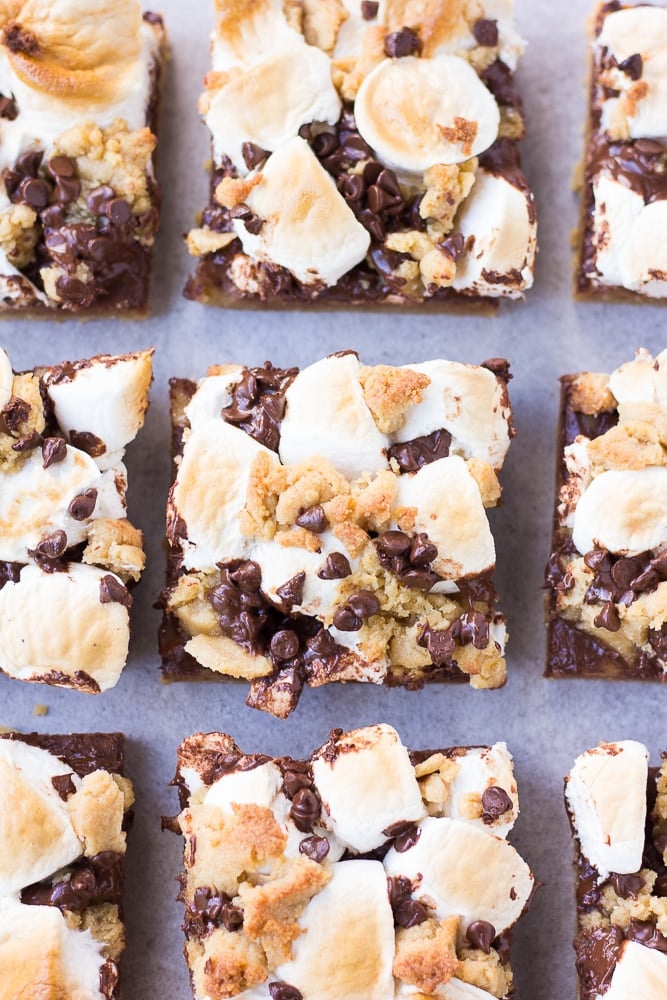 …