The Best Vegan Green Smoothie – Perfectly sweetened, chock full of greens (but you won't taste them!) with a healthy dose of plant protein. Green smoothies are great for busy mornings, afternoon pick-me-ups or when you want to get some greens in but you're too busy to sit down to a salad!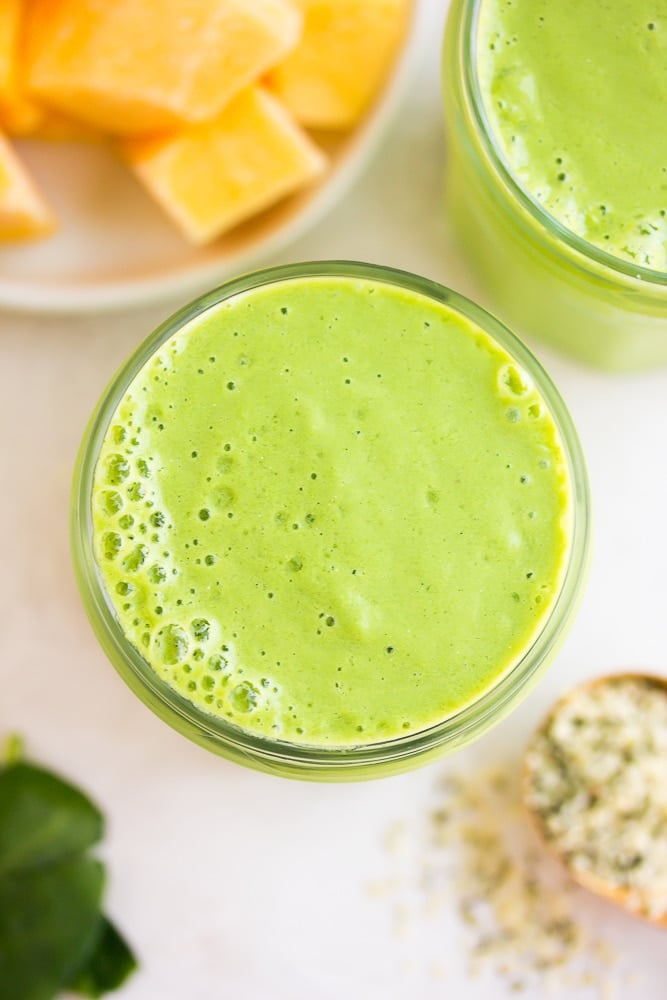 This post contains affiliate links. Read my full disclosure here.
What's in a vegan green smoothie?
…