This festive Vegan Cranberry Pecan Cheese Ball is so easy to make and is the perfect holiday appetizer! Bonus: Can be made ahead of time! Only 4 ingredients.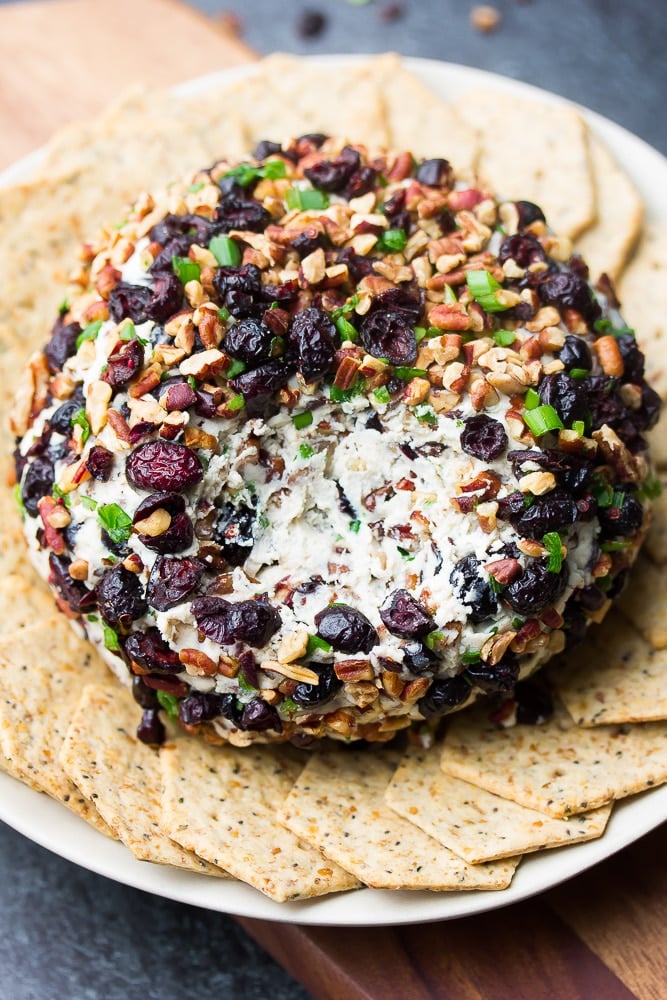 Get ready to wow your guests with this delicious Cranberry Pecan Cheese Ball! No one would guess it's completely vegan, and the best thing for you is it's really easy to make with just 4 ingredients.
It's the perfect snack or appetizer for Thanksgiving, Christmas or any other festive get-together. It's naturally gluten free as long as you serve it with gluten free crackers, and it can be made a few days ahead of time!
If you are new to the whole dairy free thing you might be missing cheese, and I am here to help you out! You might also be interested in making some nacho cheese, queso, mozzarella or parmesan, all vegan. When I went vegan a decade ago, cheese was the thing I missed the most! But now I don't miss it at all….