Easy Vegan Curry comes together in less than 30 minutes, including prep time! Fresh vegetables, sweet potatoes and curry spices are simmered in coconut milk. Totally customizable: Switch things up by using a variety of vegetables you have on hand, or adding chickpeas or tofu.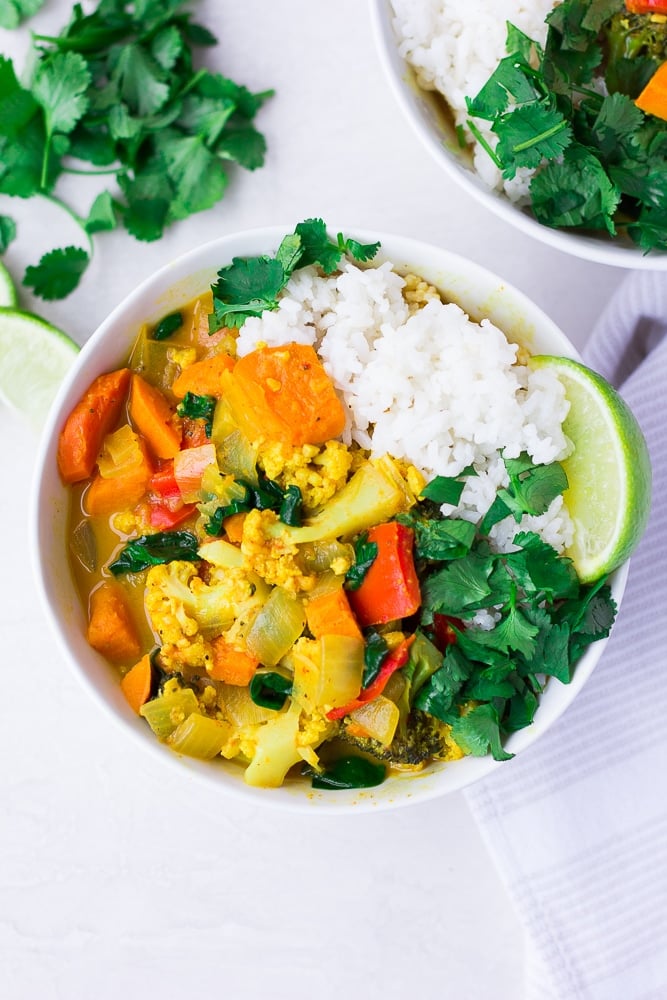 Today I'm sharing an everyday, easy, simple recipe for vegan curry that is totally customizable and versatile. A great meal for using up vegetables that would otherwise go to waste in your refrigerator. I've broken it down into easy, do-able steps that will have dinner on the table in 30 minutes, including prep time!
Here's why your going to love this vegan curry as much as I do! It's:
Full of vegetables, simmered in a delicious coconut creamy curry sauce.
Got a very short list of spices (curry powder + optional red curry paste)
VERSATILE – use veggies/potatoes/chickpeas/tofu or whatever you have
Ready in less than 30 minutes!
This post contains affiliate links. Read my full disclosure here.
…