This is by far the most delicious Butternut Squash Soup I've ever tasted. Better yet, it's made in the Instant Pot in just 10 minutes! It's mildly spiced, slightly sweet and goes great with some sourdough bread. The Cashew Cream takes this soup over the top!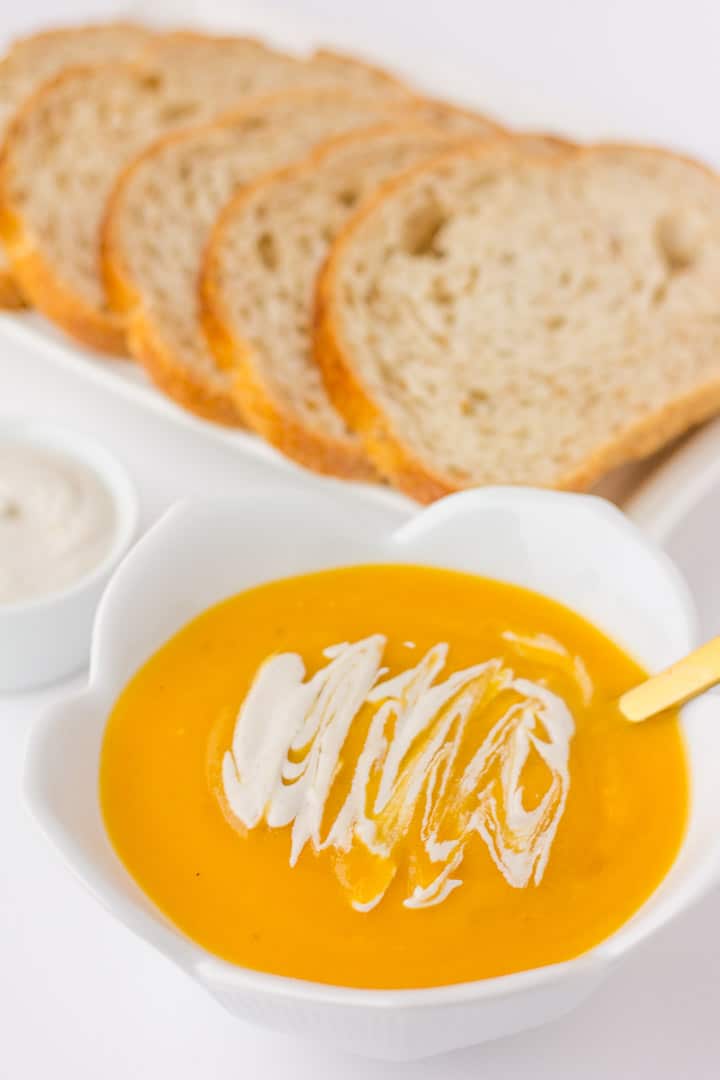 Please note this page does contain affiliate links. I only link to products I absolutely love and recommend. Thank you for your support.
We have been having some cool weather here in Oregon the last several days. It feels like summer left so quickly, and I've been just freezing trying to adjust to the temperature shifts. I'm cold, and there is a certain sadness to the end of summer, but I'm also so happy to enjoy warming foods again….