Aquafaba 101
This post may contain affiliate links. Read my full disclosure here.
Everything you've ever wanted to know about aquafaba, the amazing vegan egg substitute! What is it? Why does it work? How to whip it? What recipes does it work well in? PLUS learn how to make basic vegan meringue!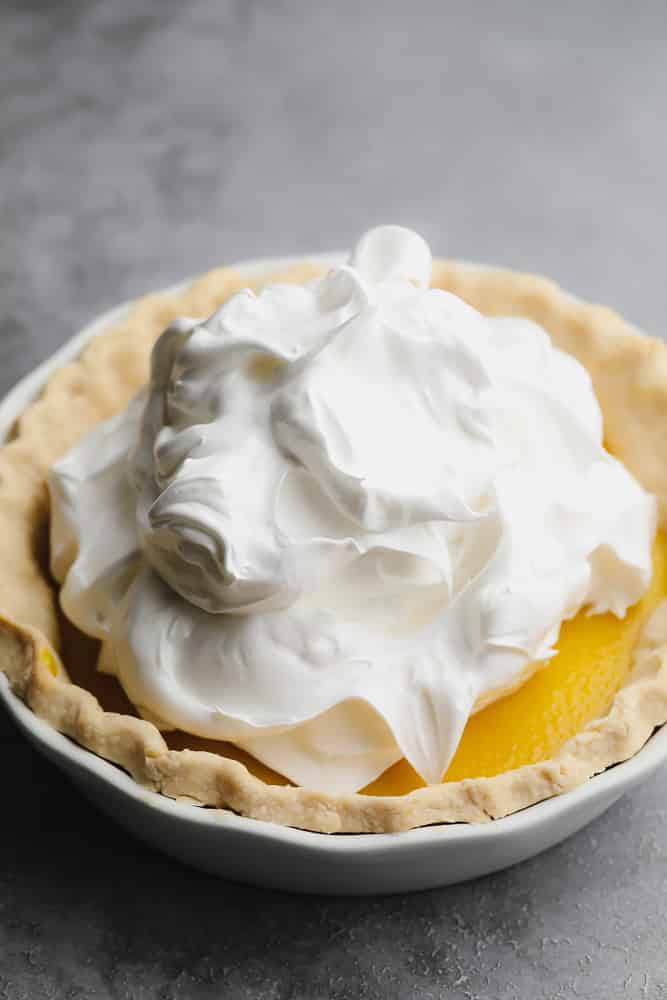 What is aquafaba?
Aquafaba is simply the liquid that you usually discard after draining a can of chickpeas. It's viscous and has similar properties to egg whites, making it the most amazing egg substitute of all time!
Some people might think this sounds a little weird, using bean water in dessert recipes, but honestly how gross are raw egg whites!? While at first you will smell a bit of "beaniness" from the liquid, once it's whipped up or used in a recipe, the taste and smell is undetectable.
Using aquafaba is nothing like making bean based brownies. You can create the lightest cakes and fluffiest vegan meringue using the stuff, and no one will guess what they are enjoying is 100% vegan! Unlike using flaxseed meal, there will be no flakes or seeds visible when a recipe calls for aquafaba.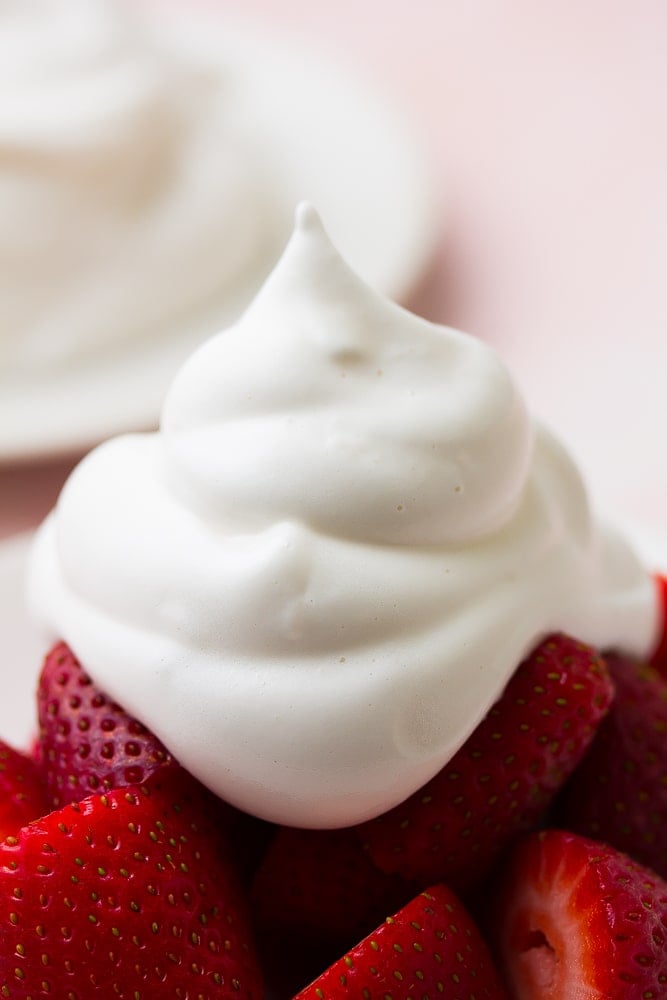 How to substitute aquafaba for eggs
The most common suggestion is to use 3 tablespoons for 1 whole egg or 2 tablespoons for 1 egg white. This is not an exact science, but it's a good place to start. In my dessert recipes, I often use some trial and error to find the correct amount.
Aquafaba works best in cake recipes, brownies, cookies and of course meringue pies. Scroll down to learn how to make a simple meringue.
Frequently asked questions
Can you freeze it? Yes, it freezes well. So when you open a can of chickpeas for another recipe like my Chickpea Tikka Masala or Chickpea Curry, freeze the liquid for later. Simply thaw in the refrigerator or at room temperature, and use like normal.
How long can aquafaba be stored in the refrigerator? It will keep in the refrigerator for 2-3 days in a covered container. If you won't use it up in that time, freeze it instead.
Does the liquid from homemade chickpeas work just as well? Sort of. It will work best if you let the cooked chickpeas cool in the water they cooked in for a half hour or so, and you may need to cook the liquid further to reduce it and make it thicker. For consistent results, use canned chickpea water.
Should I use salted or unsalted beans? Honestly, I can't tell the difference, so I use both interchangeably. If you are worried about it, use unsalted canned chickpeas.
Does it work with other beans, such as black or pinto? The results can be a little inconsistent using other canned bean liquid, so I would stick to chickpea. Plus other beans have darker colored liquid, which would not be pretty if you are making meringues or anything light in color.
What if my liquid is very thin and not viscous? If your liquid is not very thick (and it should be similar to egg whites), you can reduce it in a pan on the stovetop. I don't usually need to do this.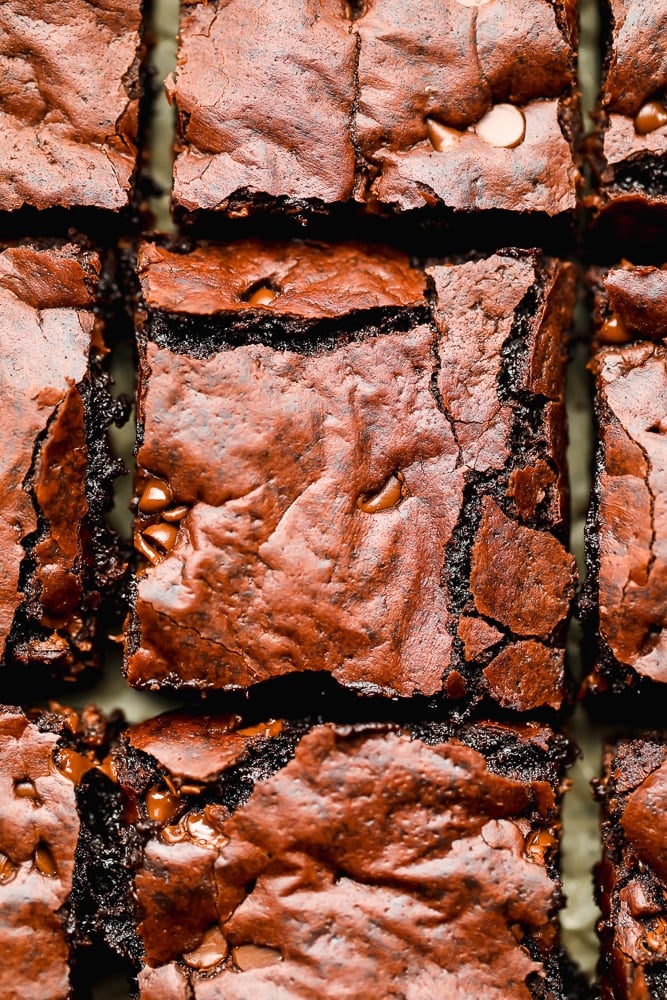 Aquafaba meringue
One of the best ways to use chickpea liquid is to make vegan meringue! You can use it on top of lemon meringue pie, to make meringue cookies and anywhere else you like.
Simple add the liquid and a little cream of tartar, and beat on high until soft peaks form. Slowly add the sugar and continue to beat until stiff peaks have formed. That's it! See below for the full recipes with amounts.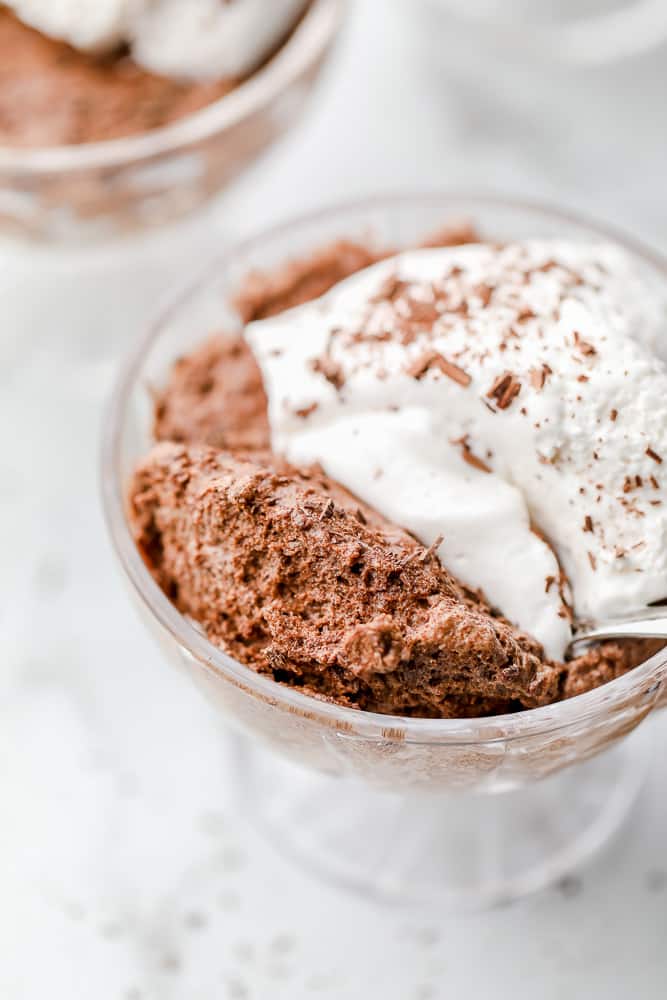 Amazing recipes that use aquafaba
I have several recipes that are made incredible with the help of this vegan wonder! You can also make Vegan Mayonnaise, Vegan Marshmallows and Pavlova using aquafaba.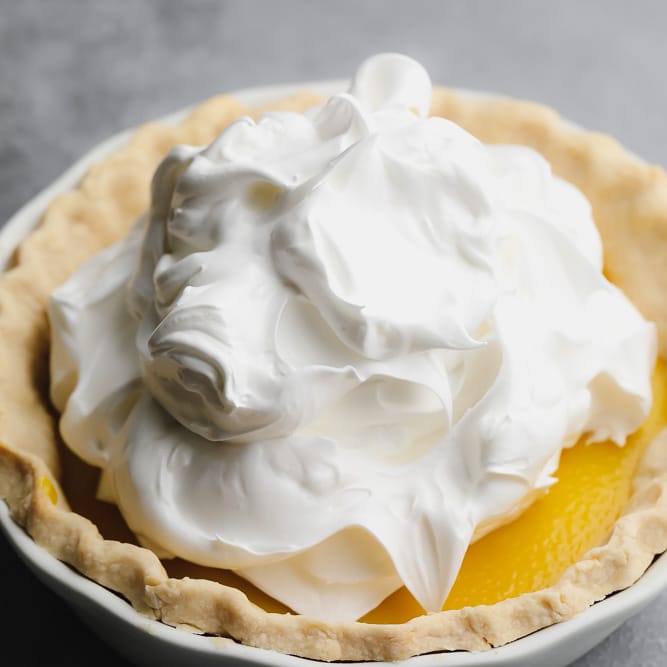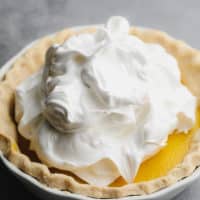 Aquafaba 101: Vegan Meringue
Everything you've ever wanted to know about aquafaba, the amazing vegan egg substitute! What is it? Why does it work? How to whip it? What recipes does it work well in? PLUS learn how to make basic vegan meringue!
Instructions
To a large bowl of a stand mixer (or regular bowl with an electric mixer), add the aquafaba and cream of tartar. Using the whisk attachment, beat on high for 5 minutes, until soft peaks form. You can also use an immersion blender, but a stand mixer works best. It would take a very long time and a lot of arm power to whip it by hand, so I don't recommend it.

Slowly add in the sugar, a few tablespoons at a time, and continue to beat until you have added all the sugar. Keep beating on high for a few more minutes until stiff peaks have formed.

That's it! You've made a basic vegan meringue. See the recipes in the post above for specific ways to use it and other ideas.
Nutrition
Serving:
1
of 8 servings
,
Calories:
80
kcal
,
Carbohydrates:
19
g
,
Sodium:
50
mg
,
Potassium:
16
mg
,
Sugar:
19
g
,
Calcium:
1
mg
,
Iron:
1
mg
We are a participant in the Amazon Services LLC Associates Program, an affiliate advertising program designed to provide a means for sites to earn advertising fees by advertising and linking to amazon.com. Read my full disclosure here