Are you working on your plant based thanksgiving menu? I've collected the BEST recipes for Thanksgiving. You'll find appetizers, main dishes, sides and desserts. Pick and choose your favorites and have a happy Thanksgiving!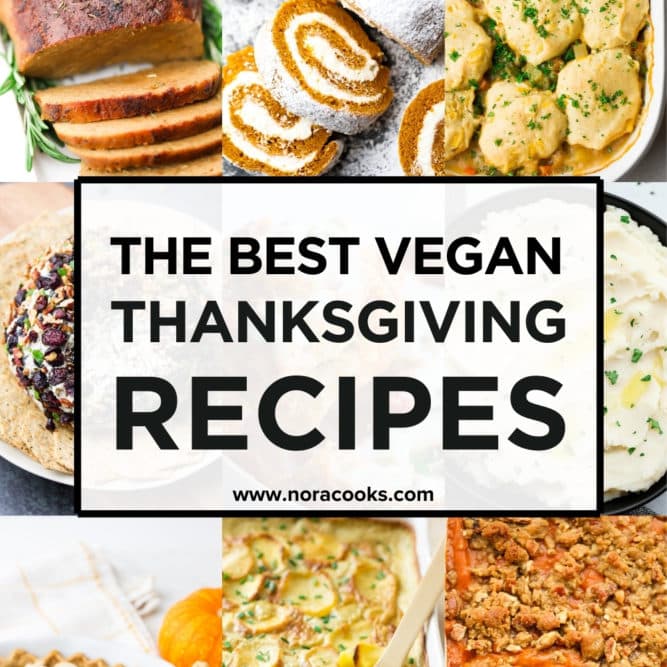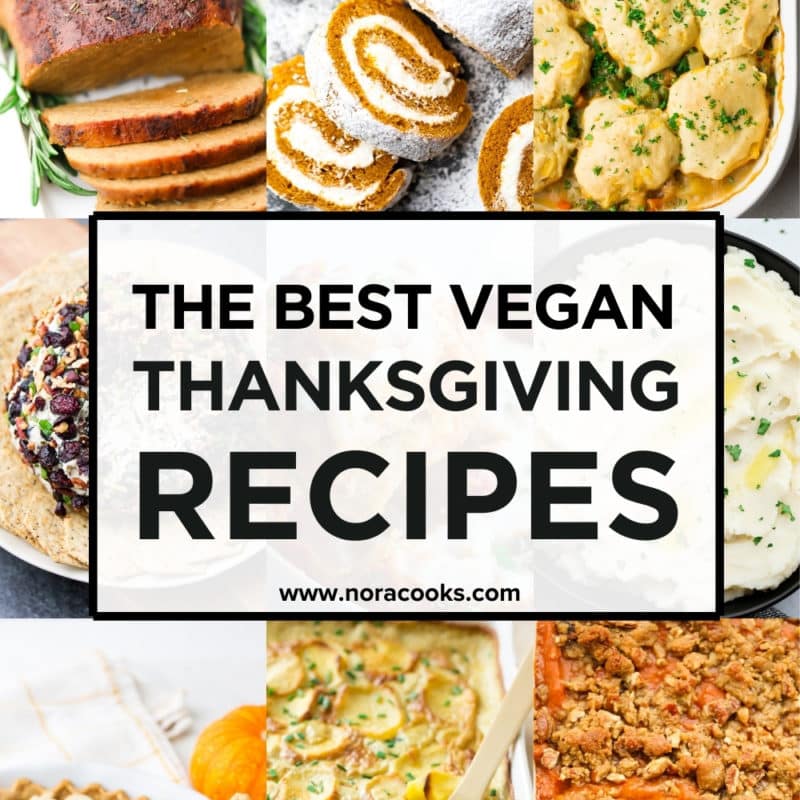 I guarantee if you use any of these recipes you will impress all your non-vegan guests! In fact, I'm sure they will be surprised to learn these recipes are vegan. They really are THAT good, and they are all tried and true tasty recipes.
You can print the recipes you want to make so you have them all in one place and ready to go, or save them to a Pinterest board for easy organization!
Whatever recipes you choose, I hope you have a very happy Thanksgiving! And don't miss my tips for a smooth Thanksgiving day below the recipes.
You can click on the text link below the photo, or simply click on the photo and it will take you to the recipe.
Appetizers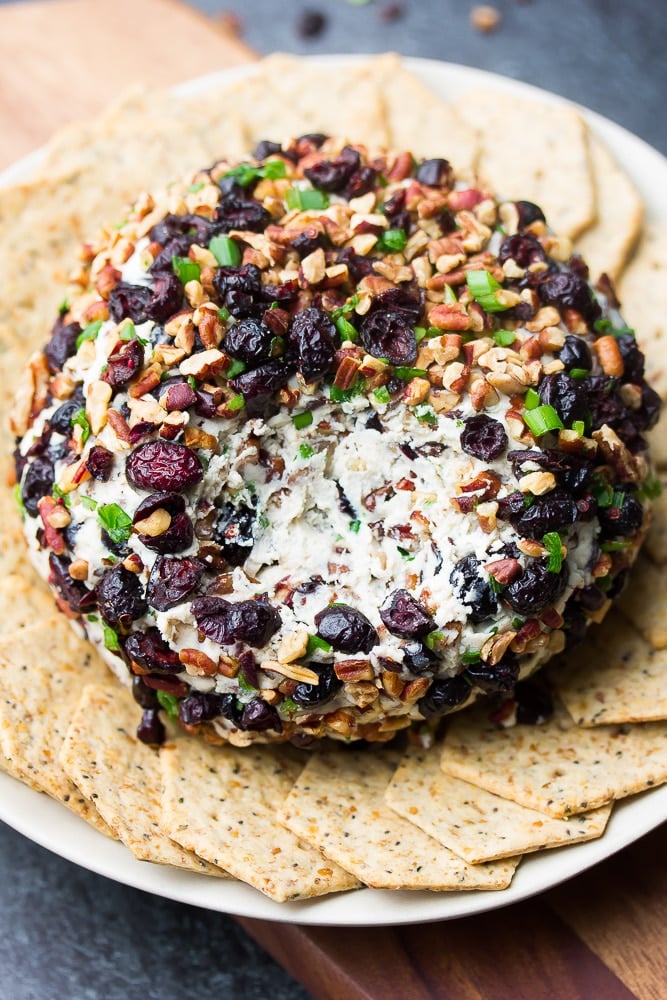 This festive Vegan Cranberry Pecan Cheese Ball is so easy to make and is the perfect holiday appetizer! Bonus: Can be made ahead of time! Only 4 ingredients.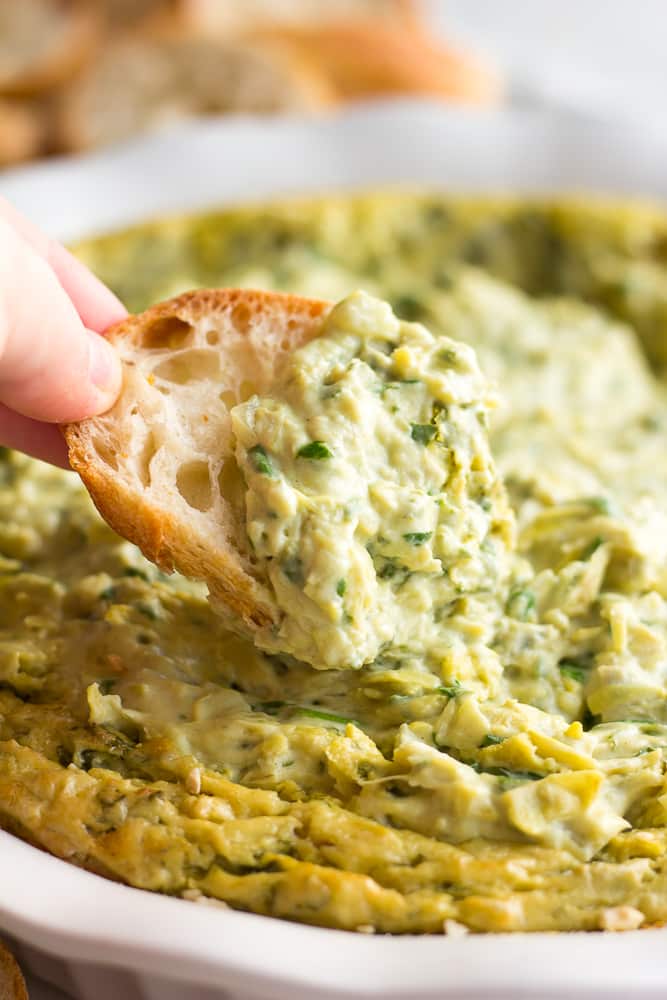 This is The Best & Easiest Vegan Spinach Artichoke Dip. Only 9 ingredients and 30 minutes are needed to make this delicious, crowd-pleasing hot dip.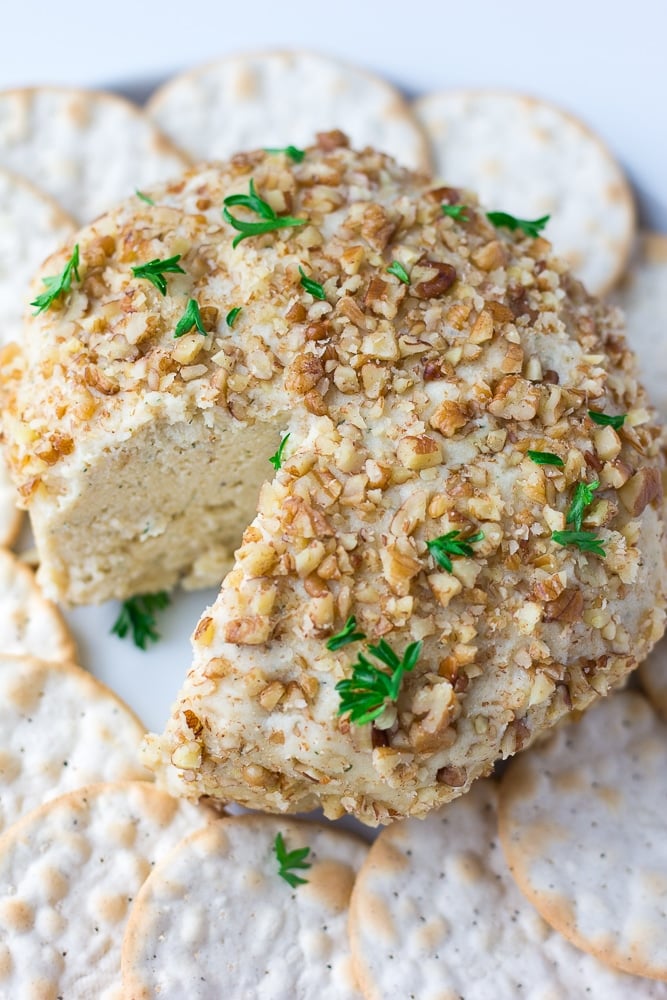 This creamy and flavorful Vegan Cheese Ball with a nutty exterior won't last long at a party!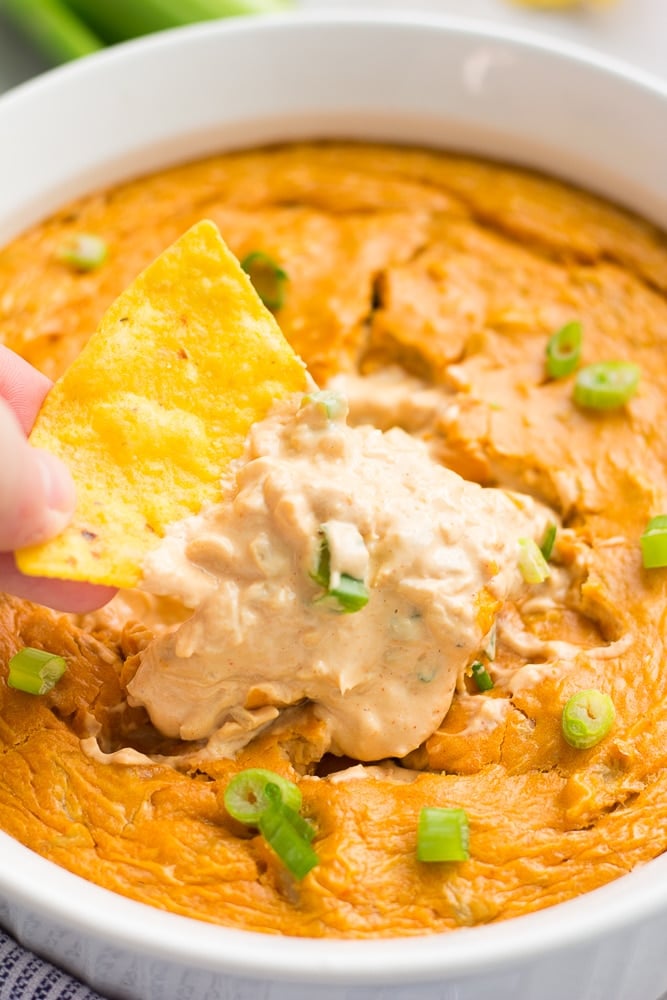 Creamy, cheesy, flavor packed Vegan Buffalo Chicken Dip with a secret ingredient! Made with all whole plant food ingredients.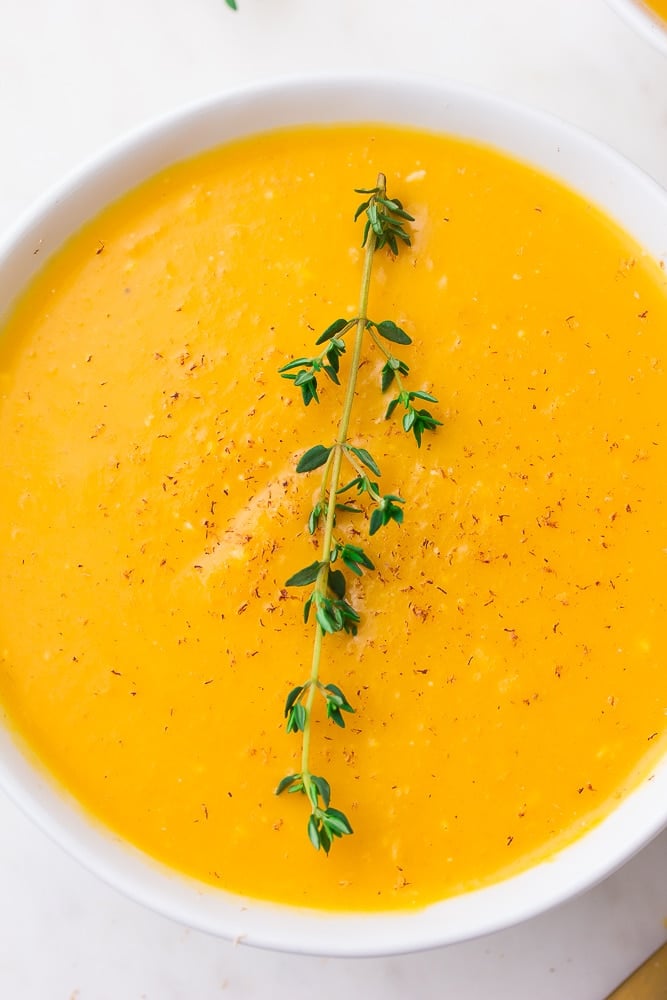 Vegan Butternut Squash Soup is so easy and quick to make! Ready in less than 30 minutes.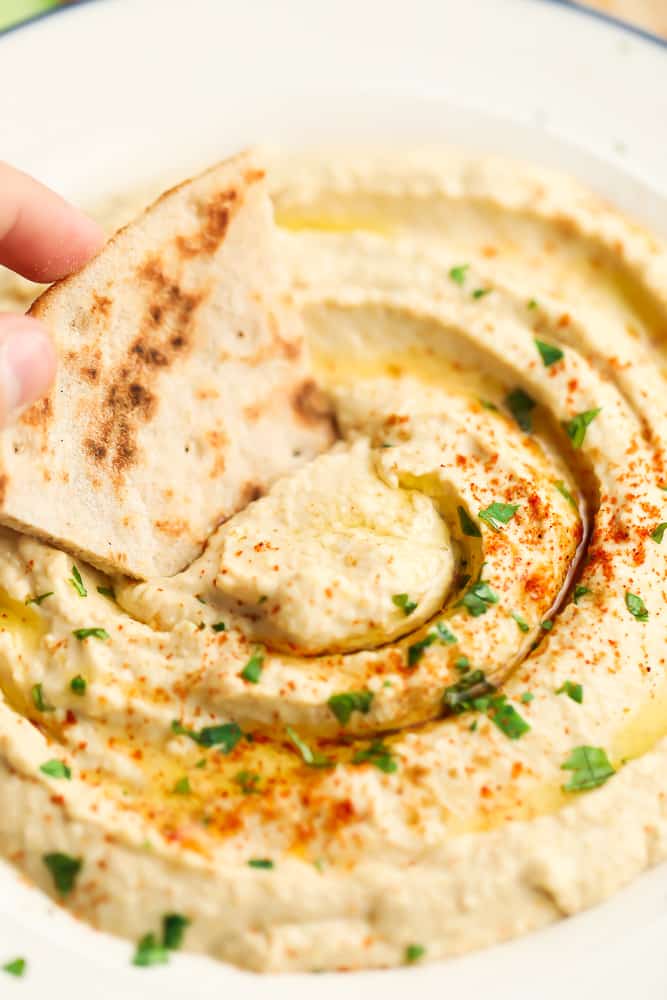 With just 7 simple ingredients, you can have oh-so-creamy hummus in 5 minutes!
Main Dishes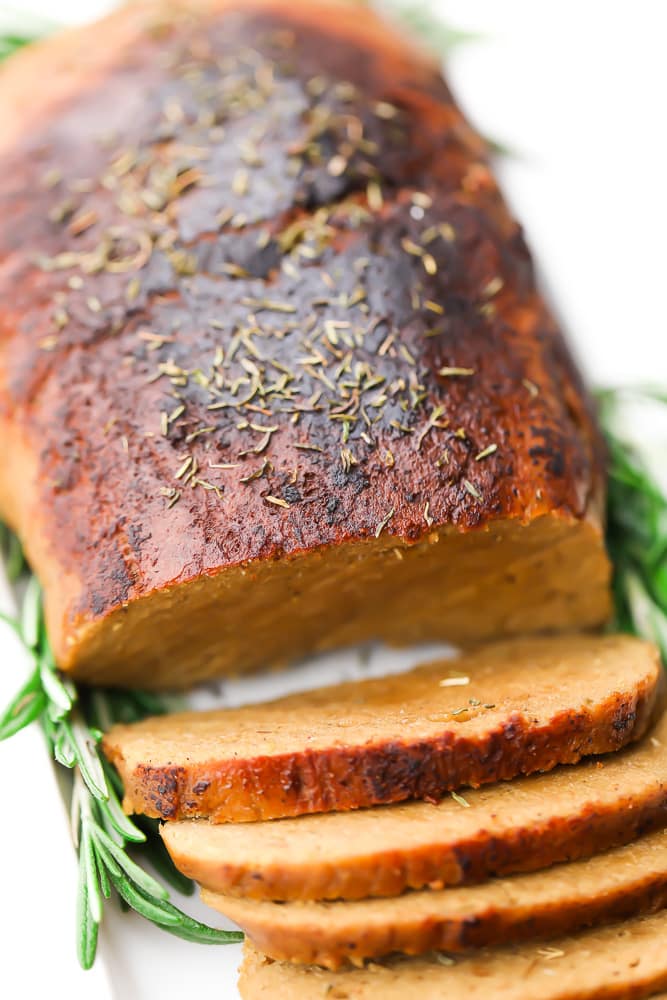 This Vegan Turkey Roast a fuss-free recipe and can be made ahead of time. Every bite is full of flavor and meaty texture!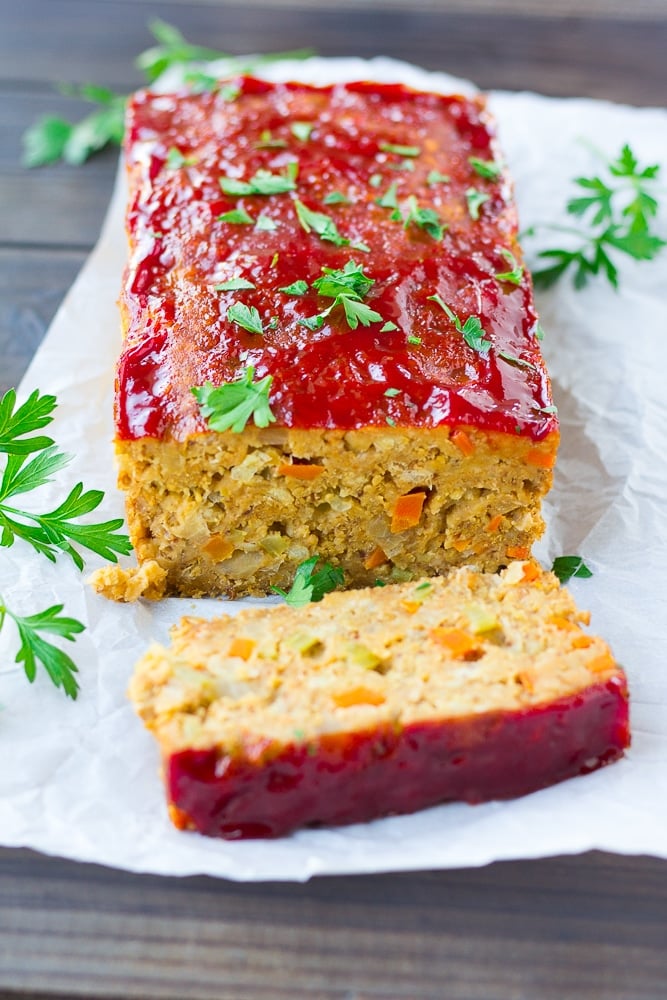 The Best Vegan Meatloaf – hold the ketchup topping and use easy vegan gravy instead, if desired.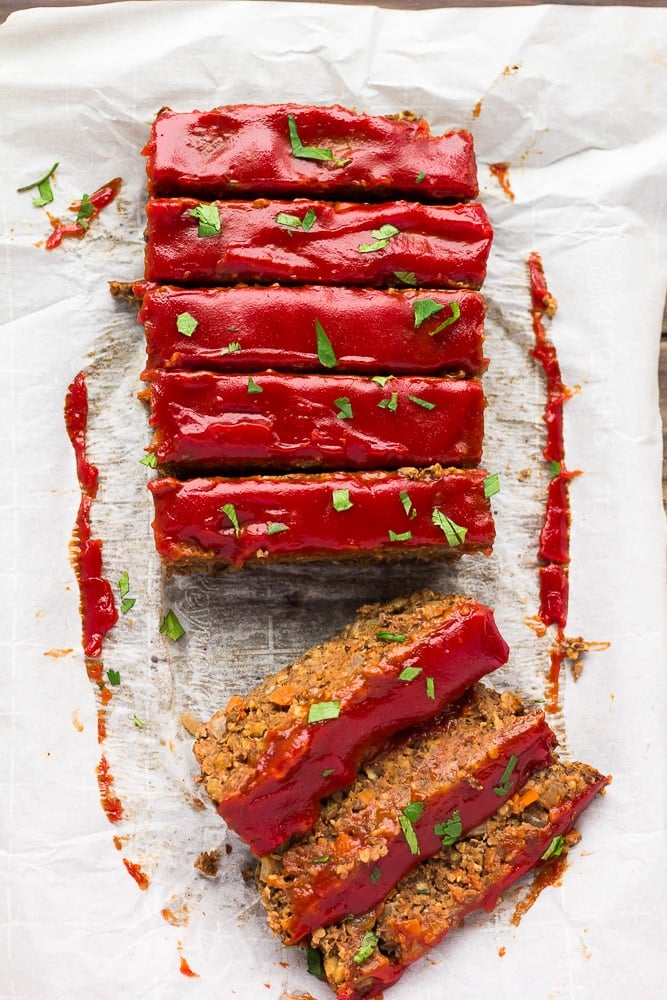 No one will miss the meat in this savory, mouthwatering Vegan Lentil Loaf. It is savory, hearty and comforting.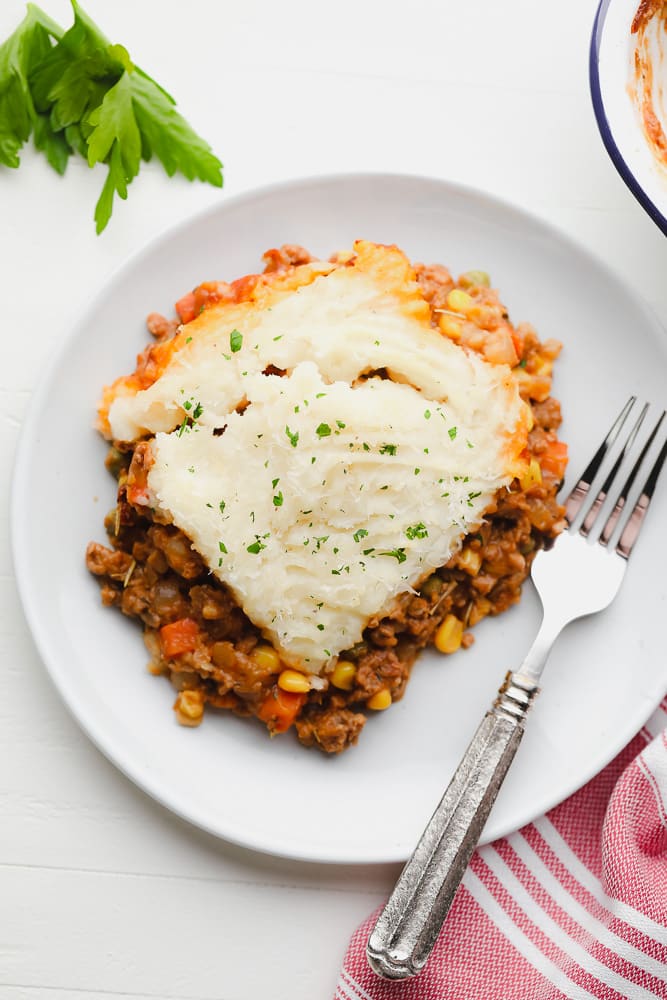 The ultimate comfort food: Vegan Shepherd's Pie with vegan ground beef. It's meaty, hearty and a simple cozy meal the whole family will love!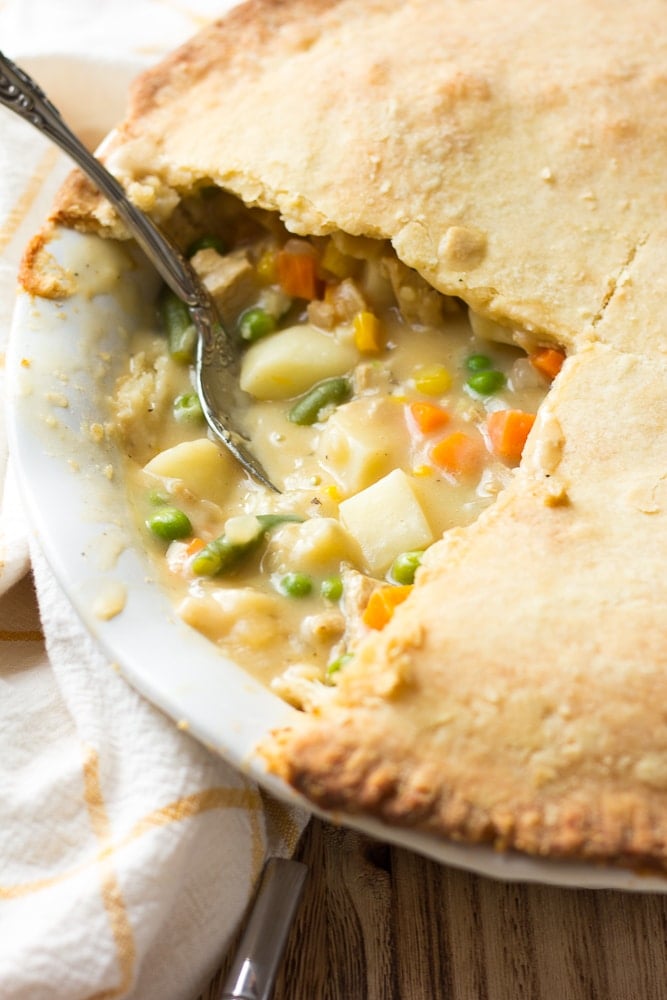 Vegan Pot Pie is ready in about an hour, and makes a delicious main dish for any holiday.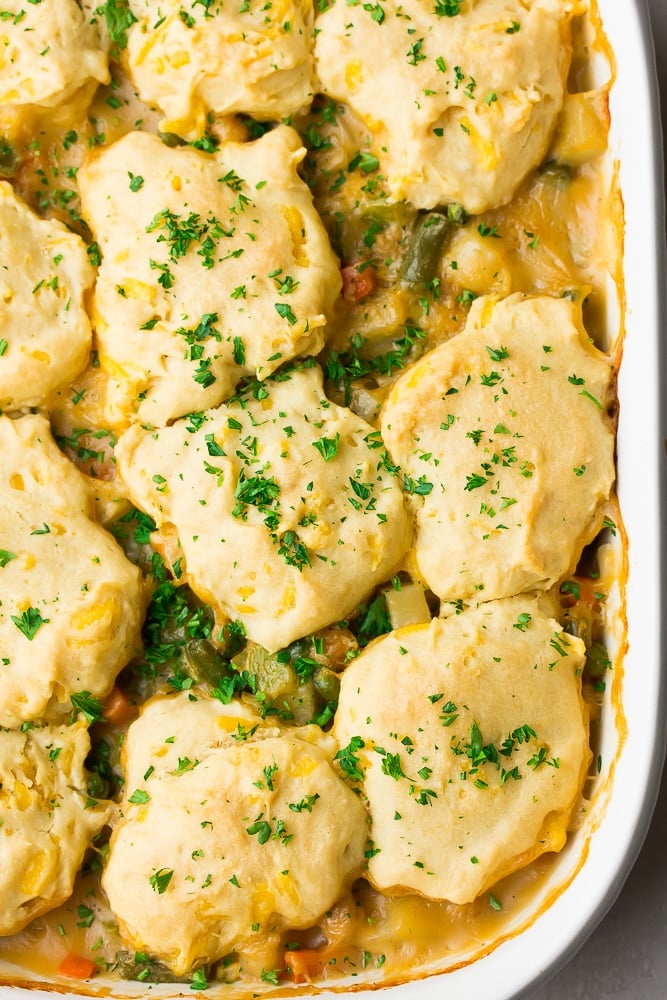 Biscuit Topped Chickpea Pot Pie features a vegan cheddar biscuit topping and is full of vegetables and chickpeas.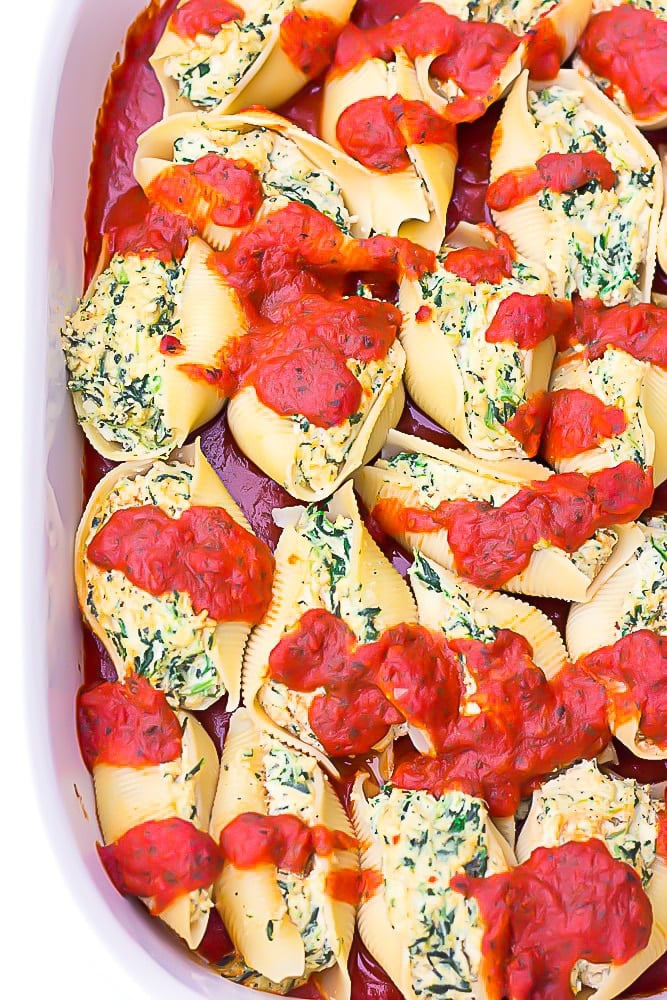 These Vegan Stuffed Jumbo Shells are filled with the most amazing spinach ricotta, covered with marinara sauce and baked to perfection!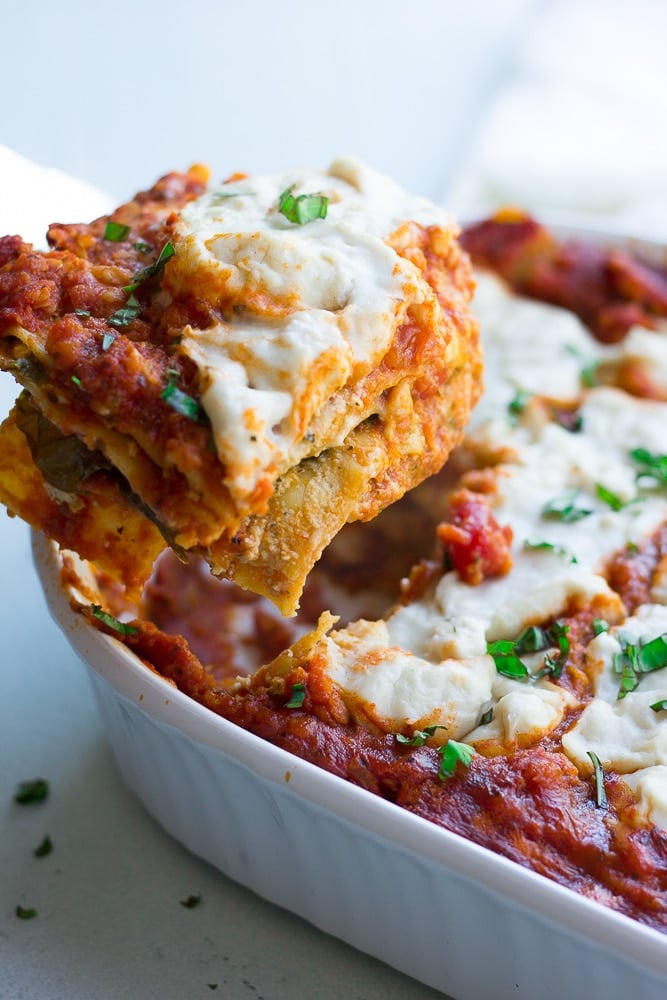 Layered with a tofu-cashew ricotta, red lentil marinara and loads of fresh spinach, this vegan lasagna is protein packed with 26 grams per serving.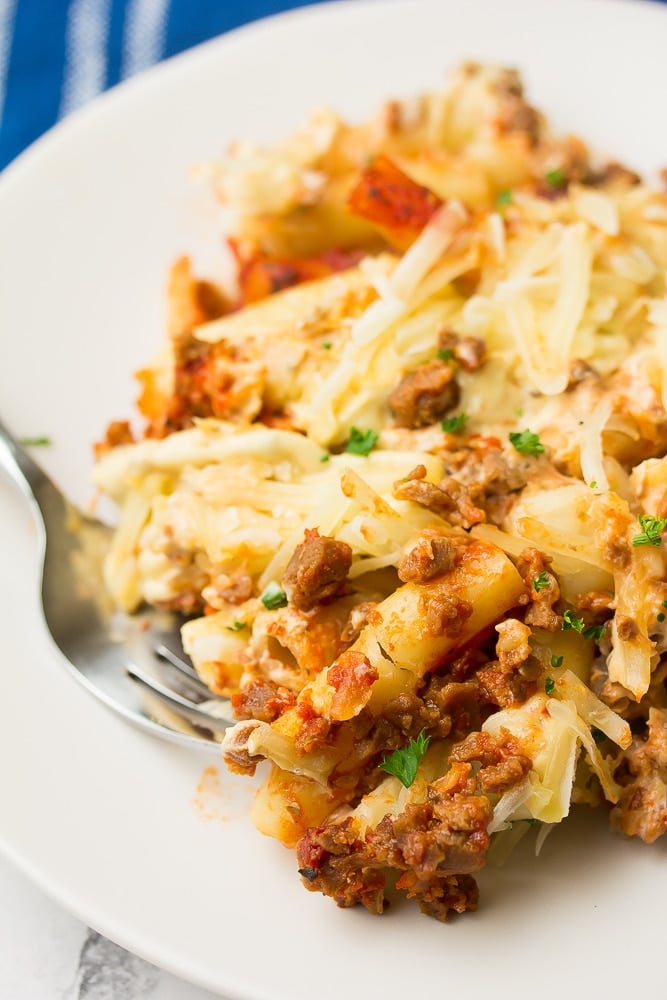 Vegan Baked Ziti is made with cooked ziti noodles, marinara sauce, cashew cheese and optional vegan "meat".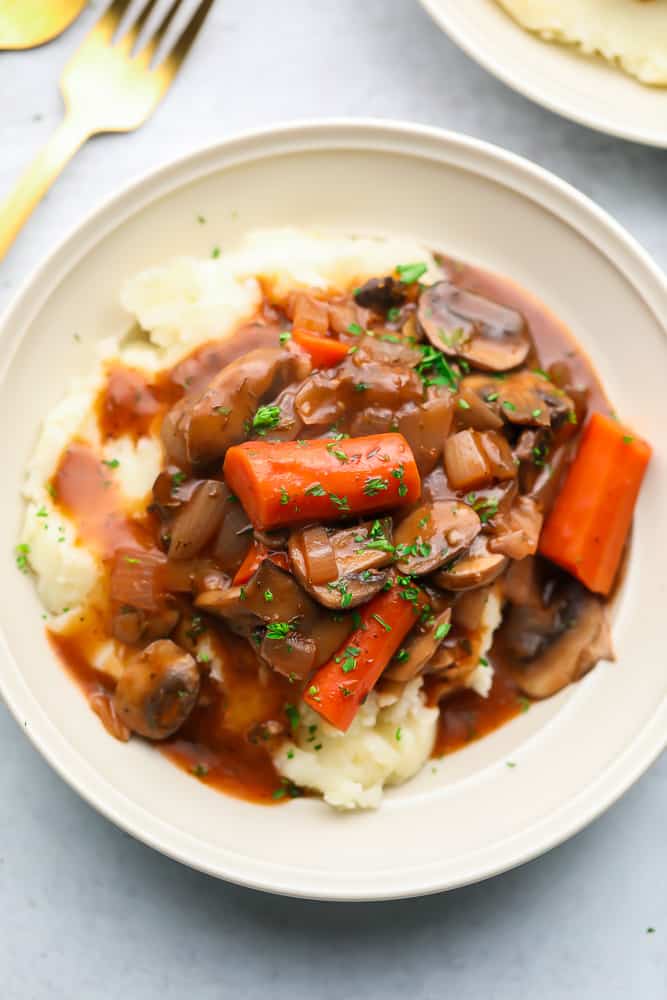 My one-pot vegan Mushroom Bourguignon served over a bed of creamy mashed potatoes is the ultimate comfort food.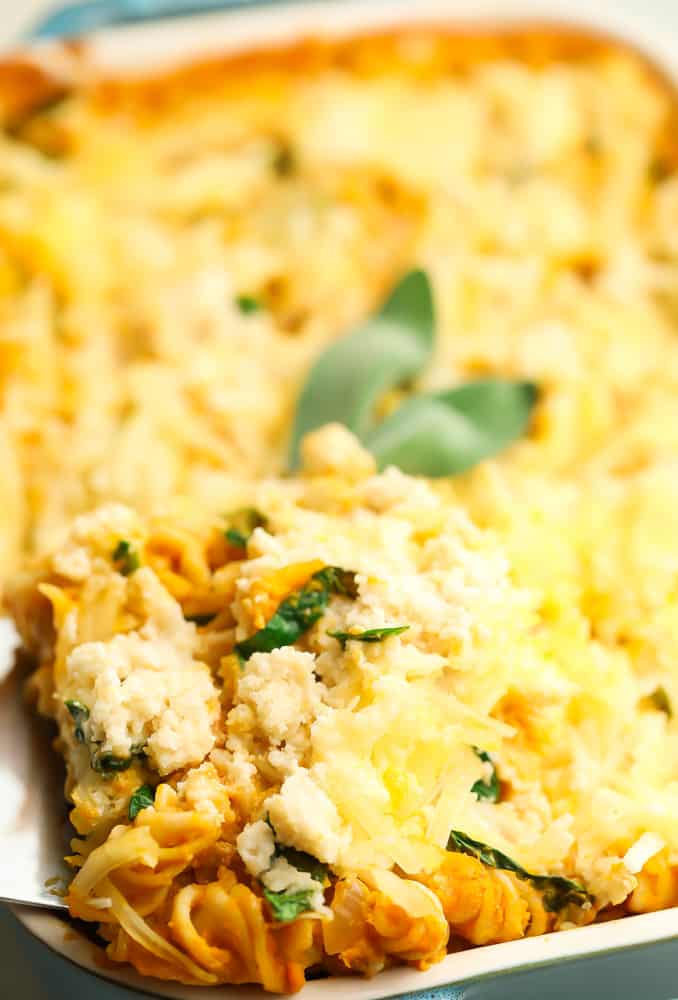 Pumpkin Pasta Bake with Almond Ricotta – A cheesy, creamy, delightful fall dinner, and it's completely vegan!
Sides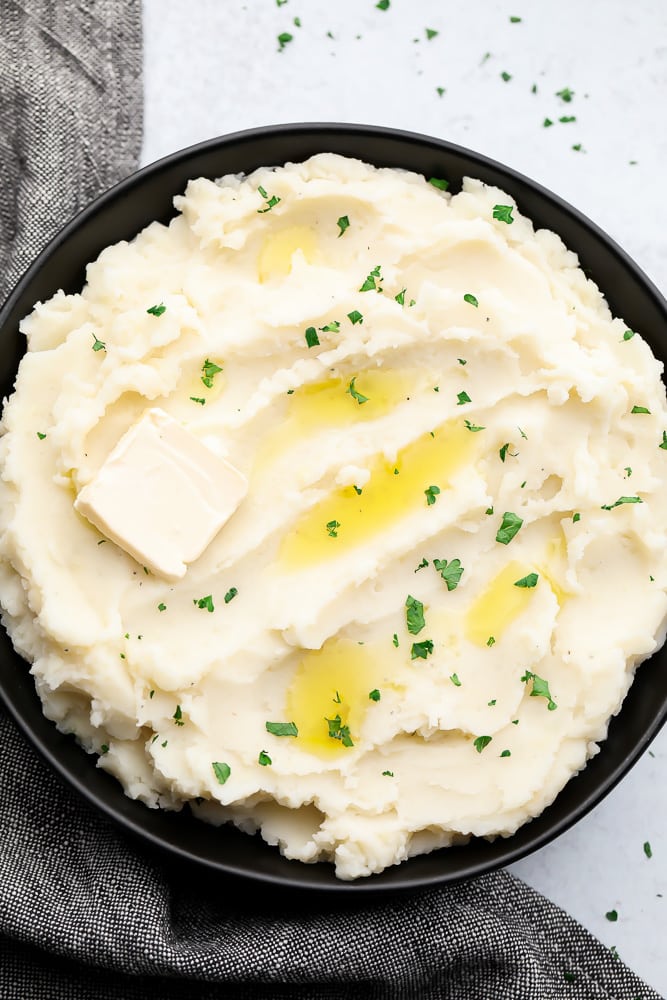 Learn how to make the best dang vegan mashed potatoes that come out perfectly every time! Super simple to make with 4 ingredients.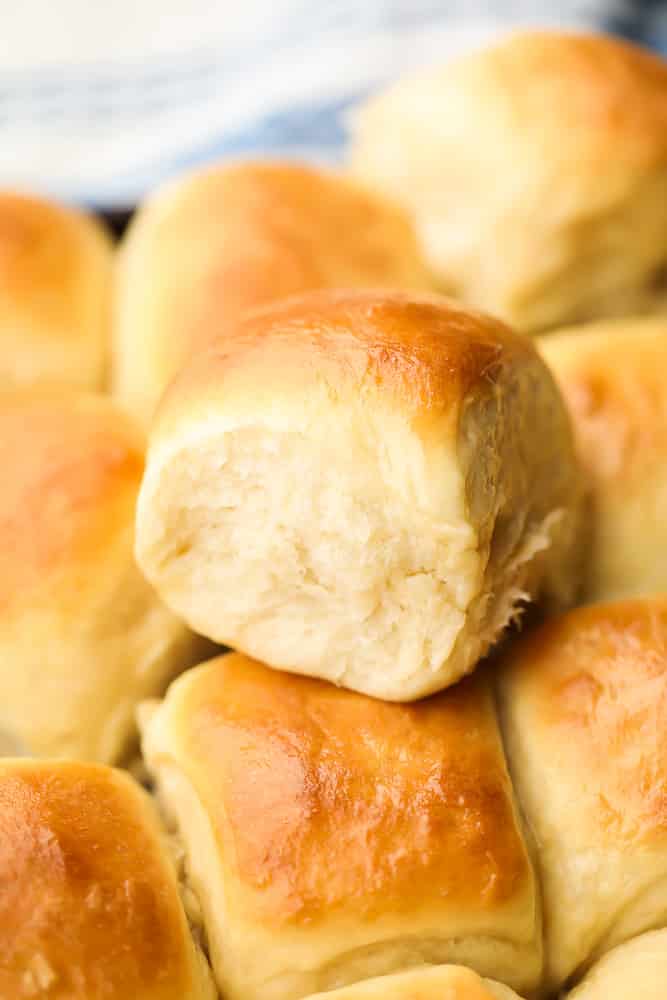 Vegan Dinner Rolls are buttery, soft, fluffy and completely irresistible.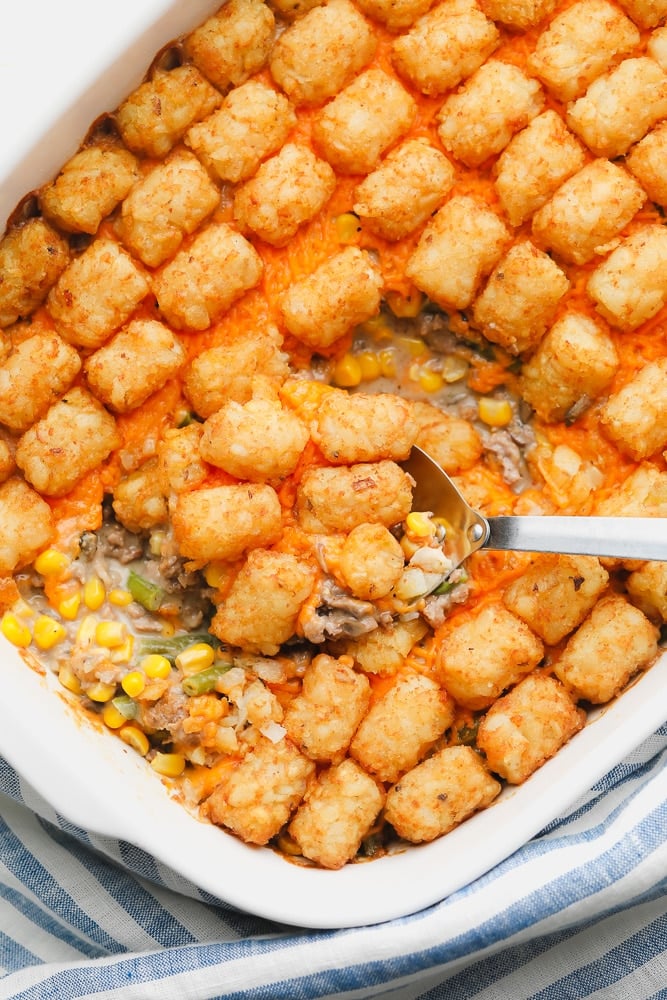 Vegan Tater Tot Casserole will quickly become a family favorite! Topped with vegan cheese and crispy golden brown tots, it's an incredibly delicious one-pan holiday side dish.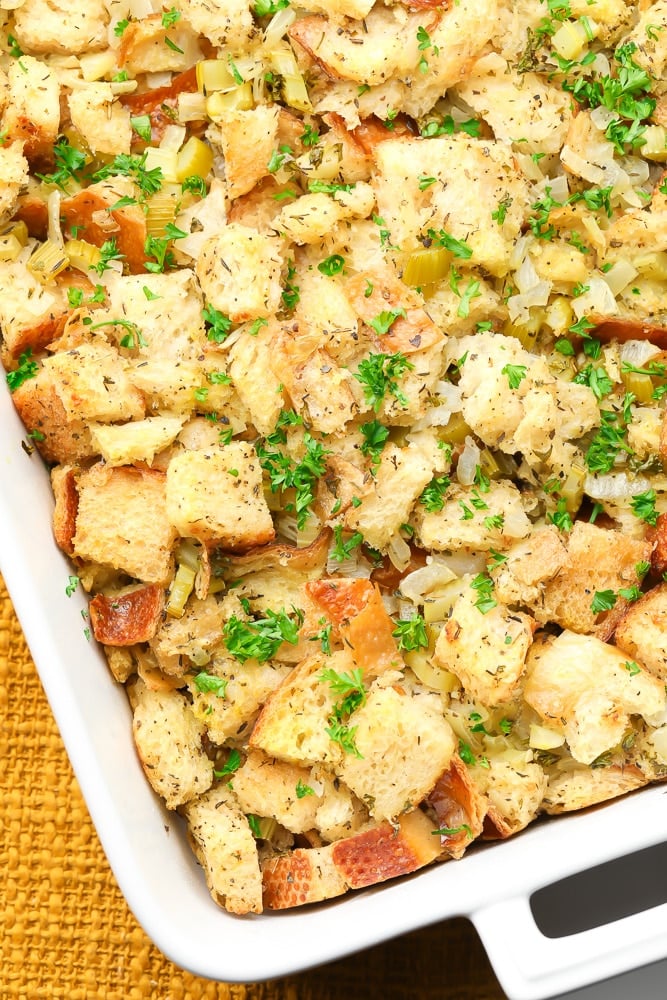 The Best Vegan Stuffing with golden, crispy edges, soft but not mushy, buttery and full of herbs.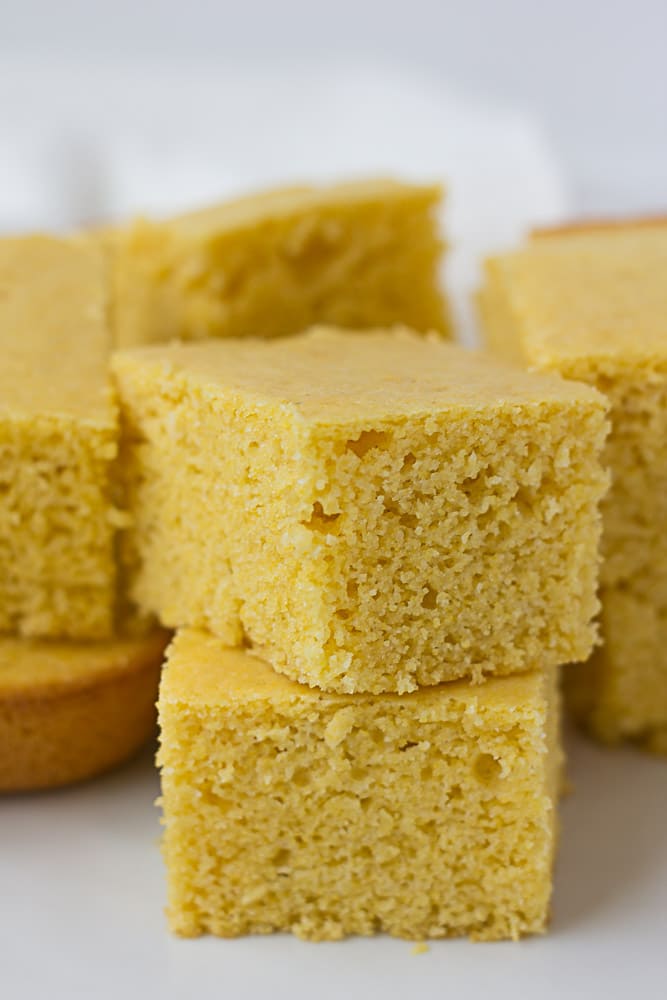 Vegan Cornbread is so easy to make in one bowl and is perfectly sweet and moist.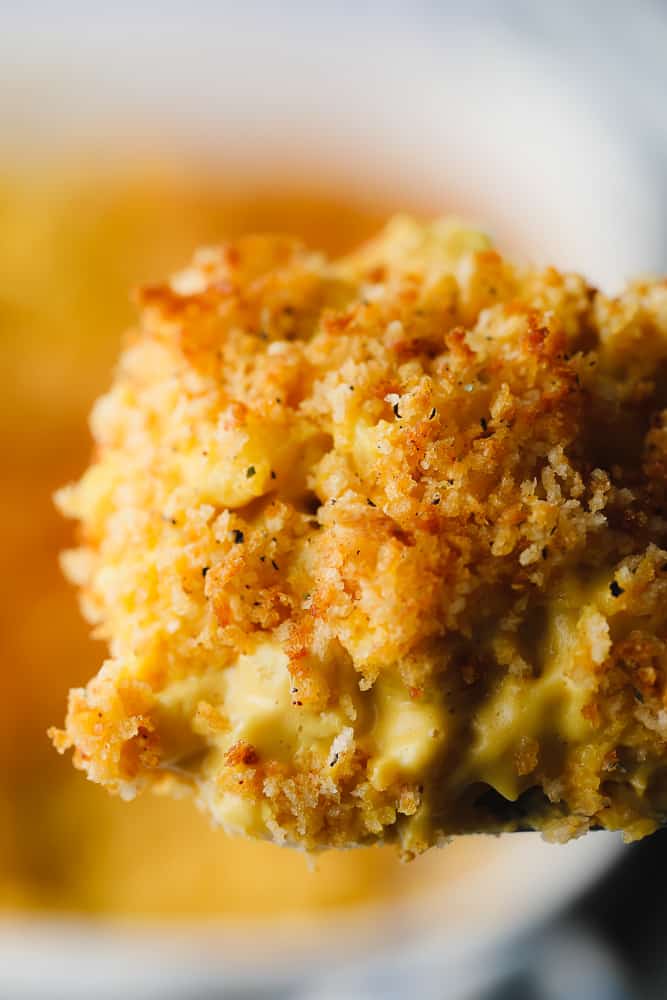 The Best Vegan Mac and Cheese is irresistibly cheesy and creamy without a hint of dairy!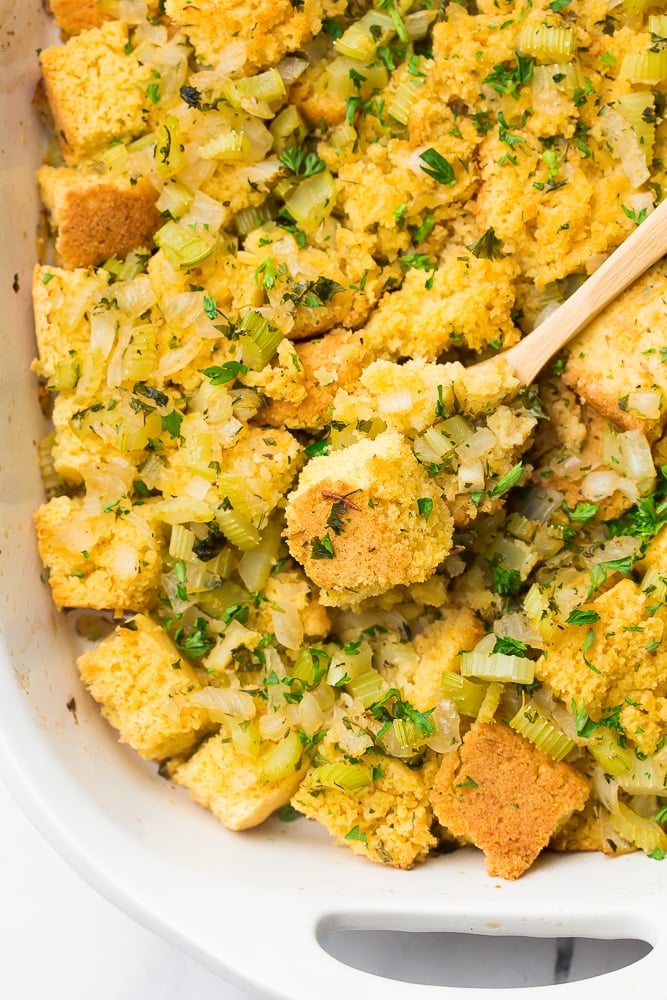 This Vegan Cornbread Stuffing is flavorful and moist with a crisp top.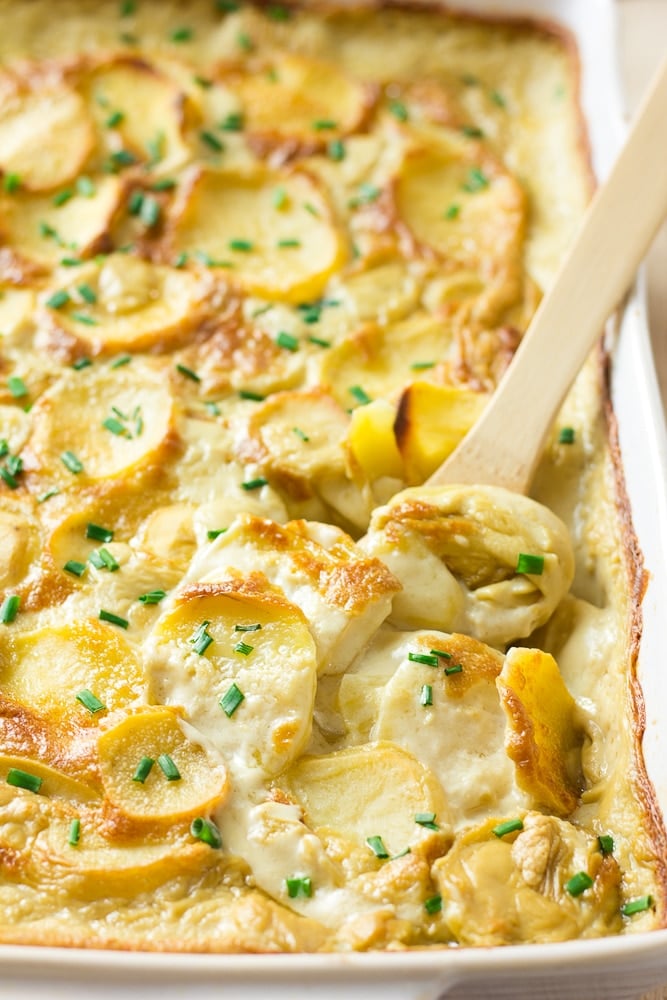 My favorite potatoes ever! Vegan Scalloped Potatoes – ultra creamy, cheesy, garlicky and comforting.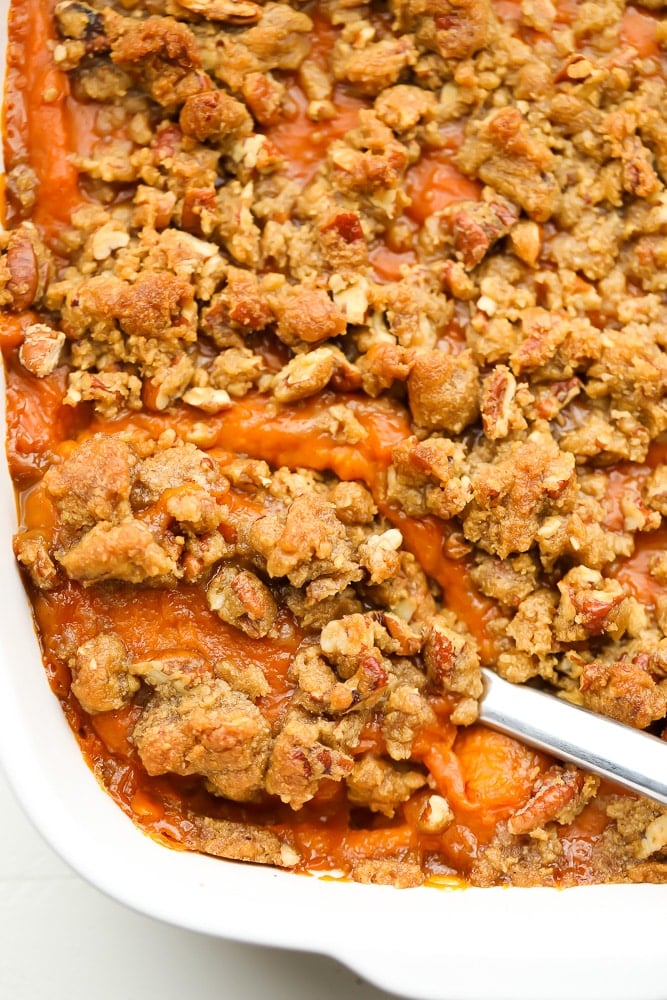 Sweet Potato Casserole – the crunchy butter pecan topping is to die for, and no one would guess it's vegan.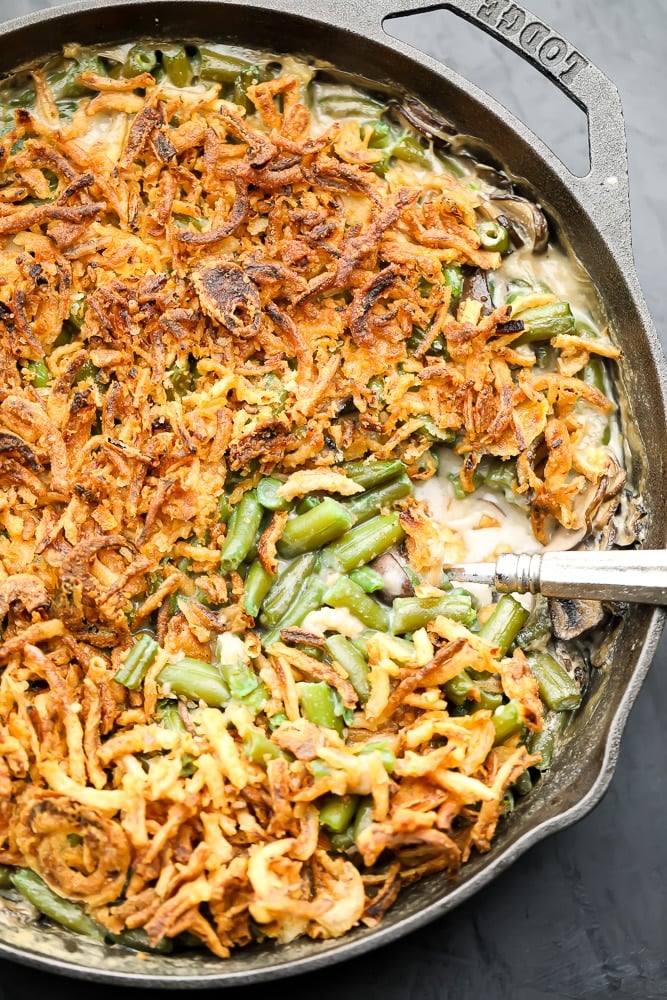 Green Bean Casserole features fresh green beans, a creamy mushroom sauce and plenty of crispy fried onions.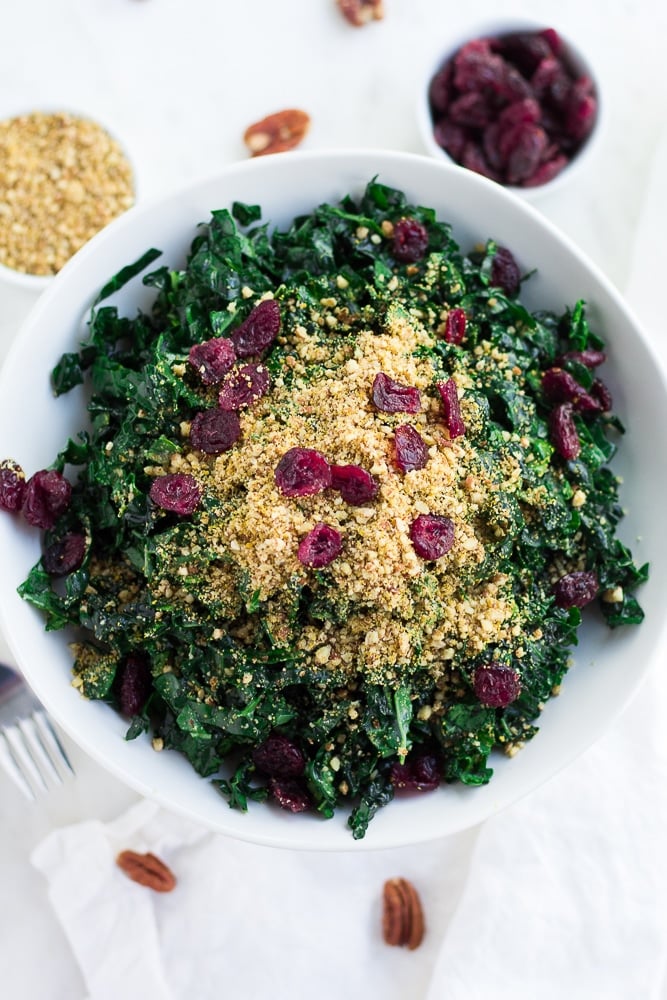 This Festive Kale Salad features a fresh lemony dressing, dried cranberries and delicious pecan parmesan.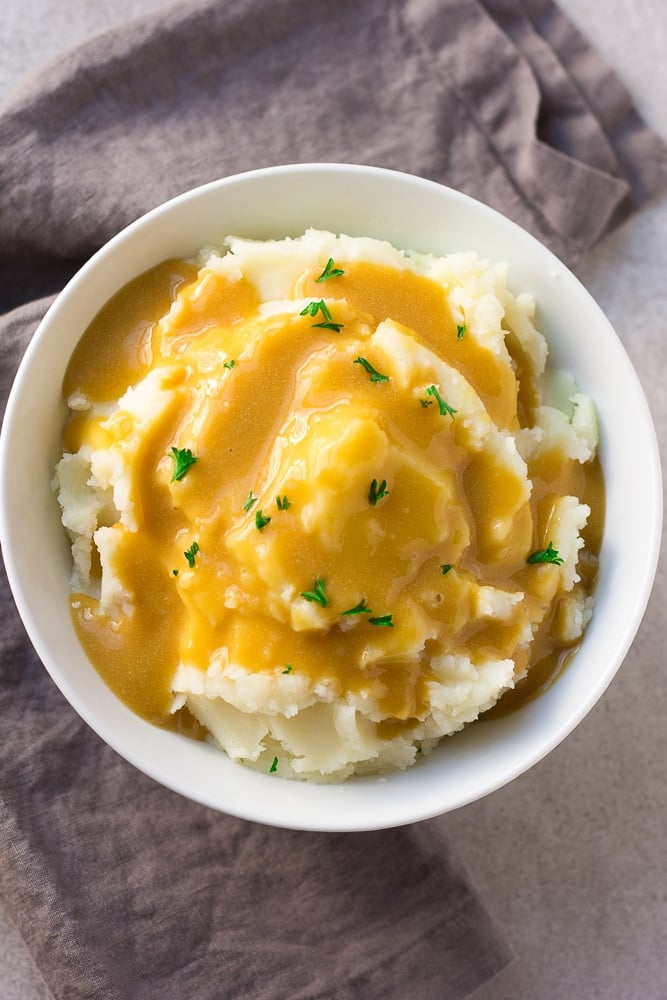 Made with just 6 ingredients, this 5 minute vegan gravy is ridiculously easy to make. Your mashed potatoes are begging for it!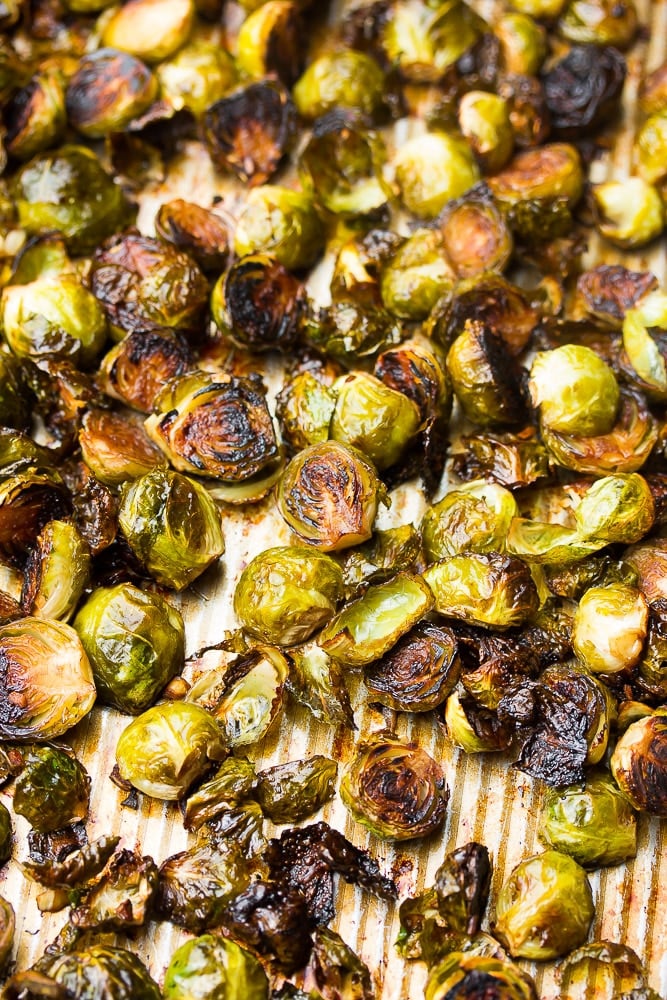 Learn how to make the best roasted brussels sprouts that are perfectly crisp but still tender and not dried out!
Desserts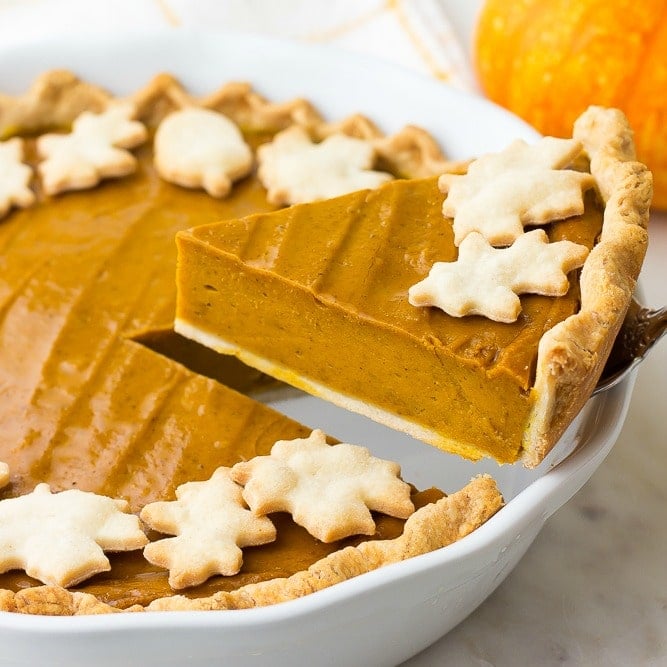 The only recipe for Vegan Pumpkin Pie you'll ever need, and it's perfect for the holidays! SO easy to make with only 9 ingredients.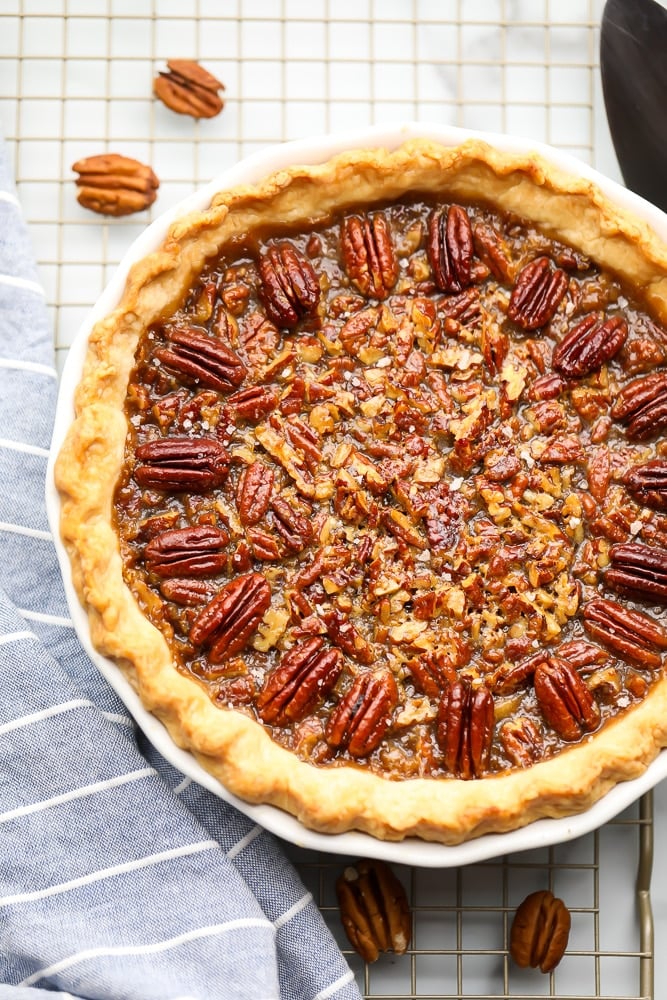 This is the most amazing vegan pecan pie! Sugary, rich and almost caramelly, no one would ever guess it's dairy and egg free.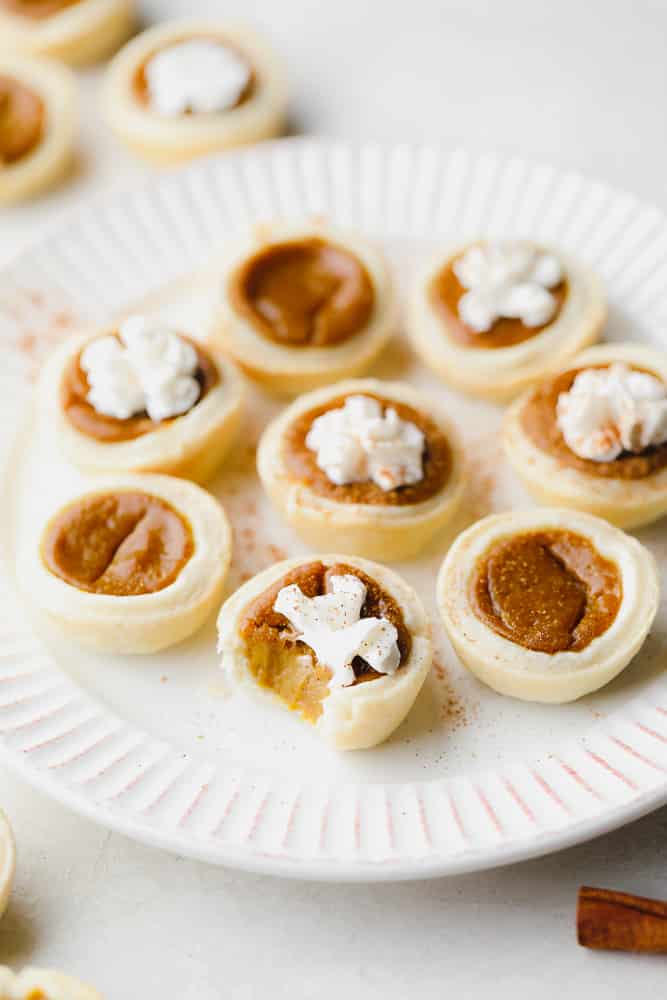 Mini Pumpkin Pies are almost too cute to eat and way easier to make than the full sized version!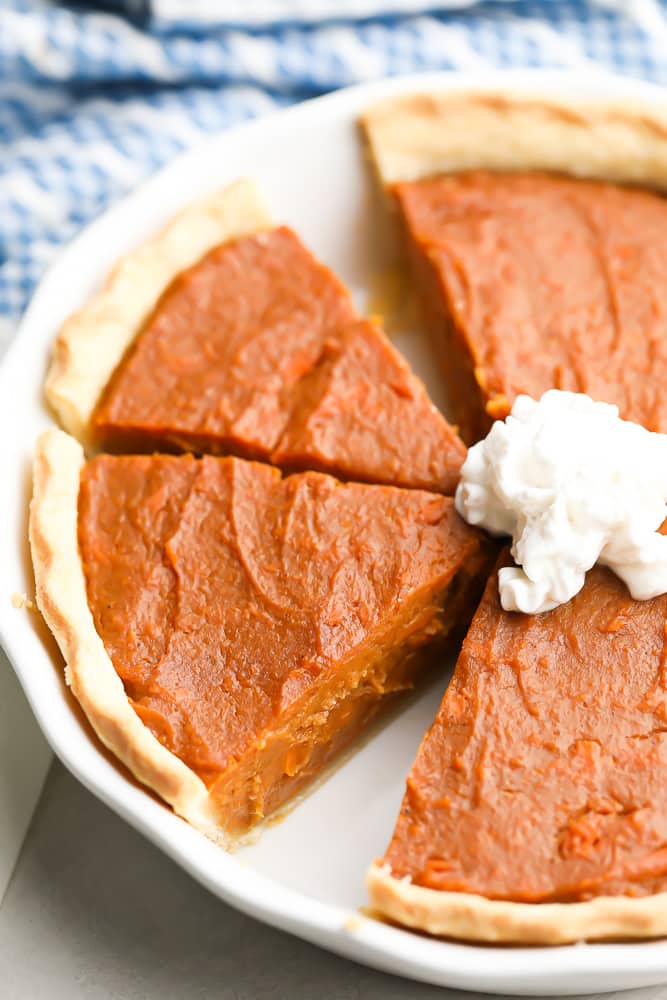 Vegan Sweet Potato Pie is creamy and rich, and will be the star of your Thanksgiving dessert table!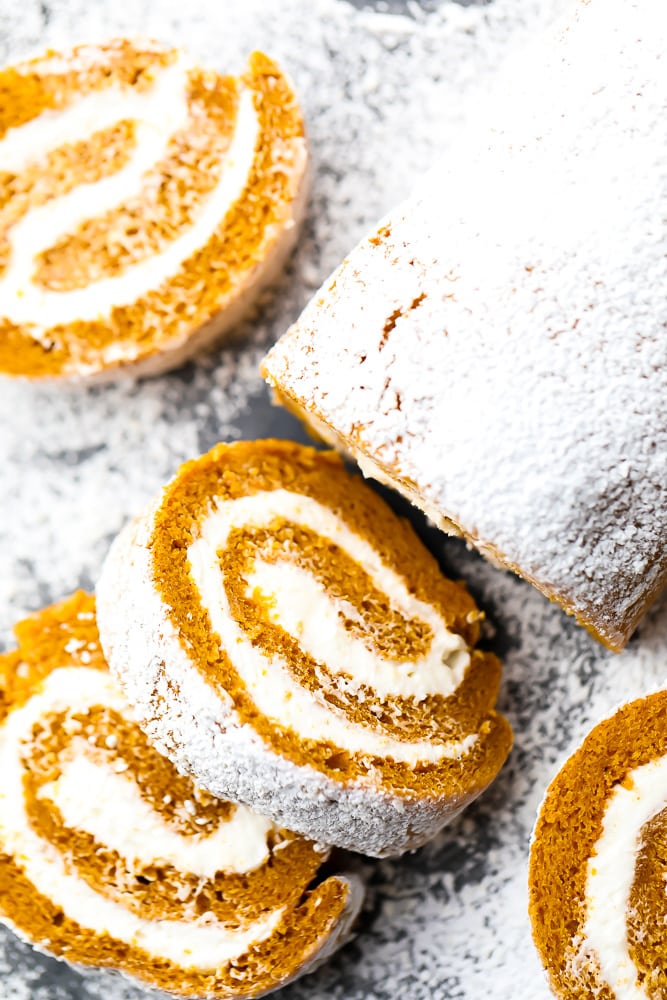 Vegan Pumpkin Roll – fluffy and moist pumpkin cake is covered in a cream cheese-like frosting, then rolled up, chilled and sliced.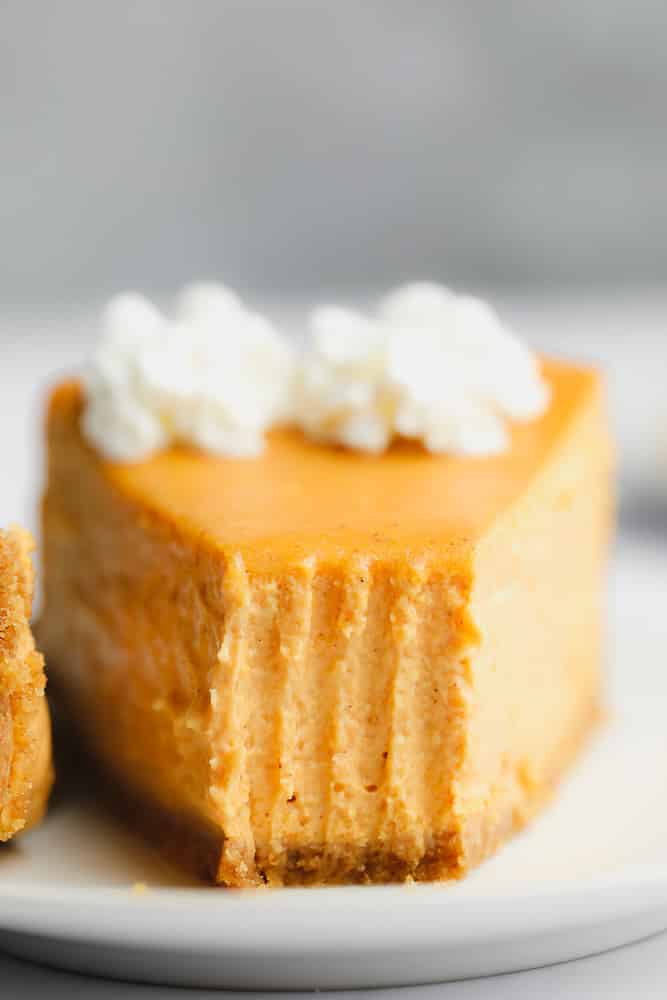 Truly easy to make, this creamy and lightly spiced vegan pumpkin cheesecake is a real crowd-pleaser for the holiday season.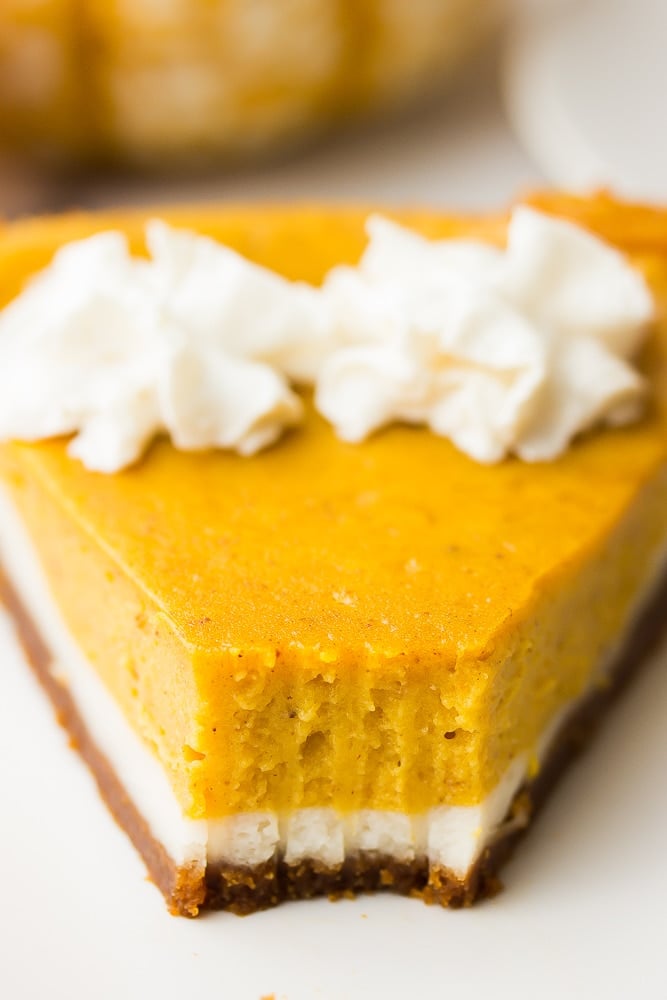 Double Layer Vegan Pumpkin Cheesecake features a delicious gingersnap crust and two layers of cheesecake!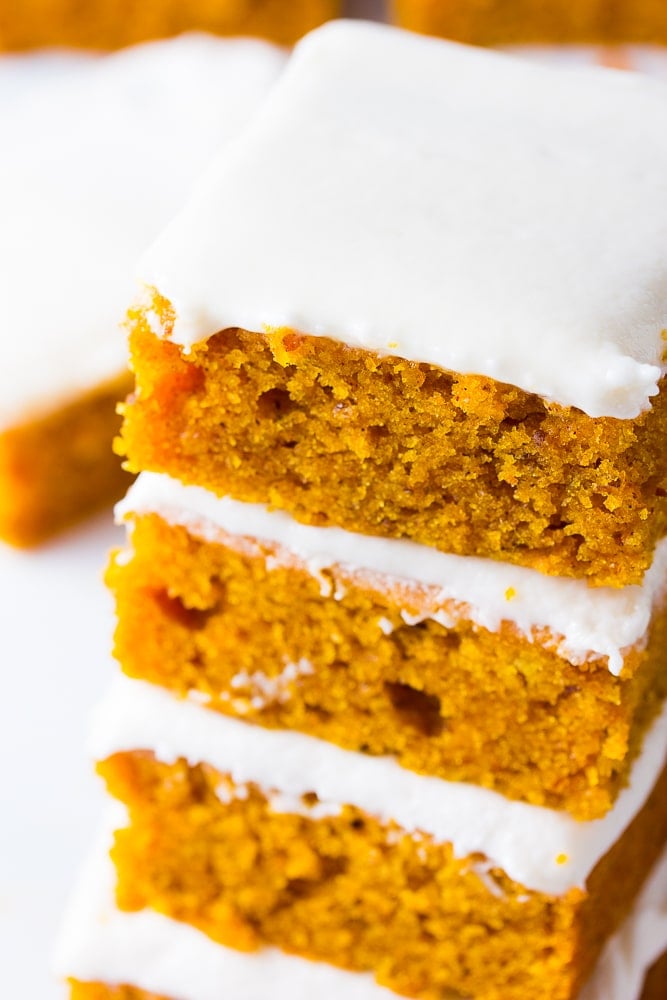 Vegan Pumpkin Cake Bars are made of fluffy, moist pumpkin sheet cake and topped with a "cream cheese" icing. A Fall tradition!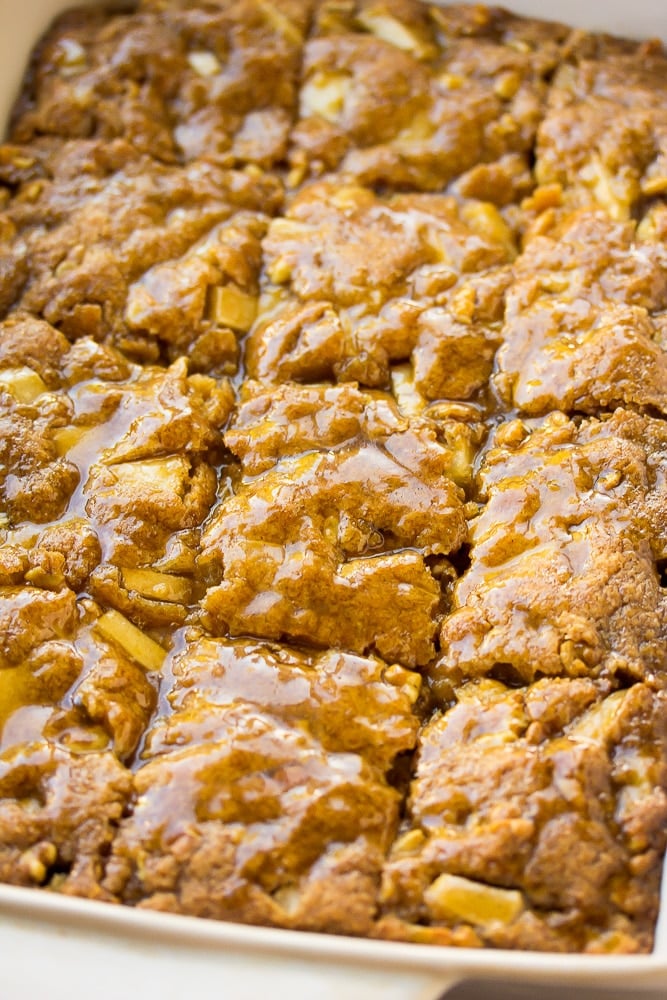 1 Bowl Vegan Apple Cake with Caramel is full of fresh diced apples with an optional caramel drizzle.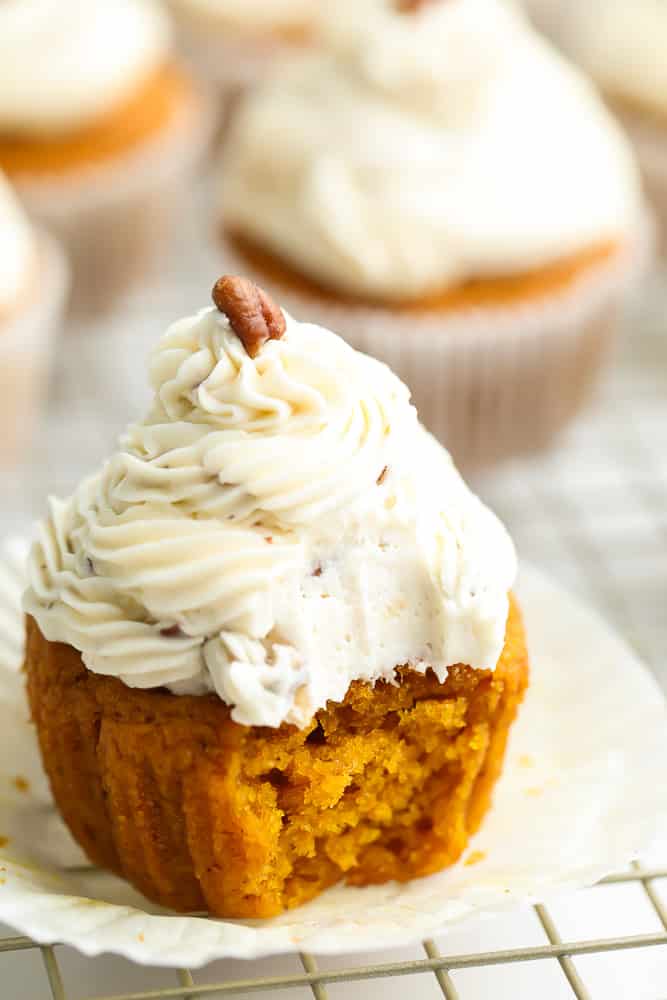 Fluffy, moist and easy to make vegan pumpkin cupcakes are topped with the most amazing maple pecan frosting!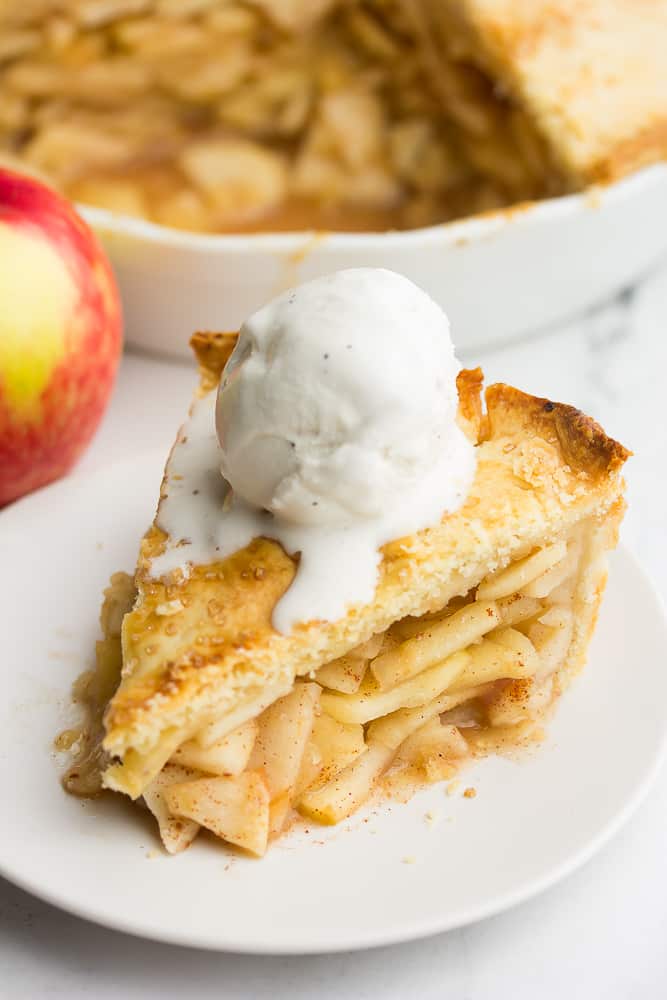 Perfect Vegan Apple Pie! With a flaky, buttery pie crust and tender, cinnamon sweet apple filling, this is the only apple pie recipe you need.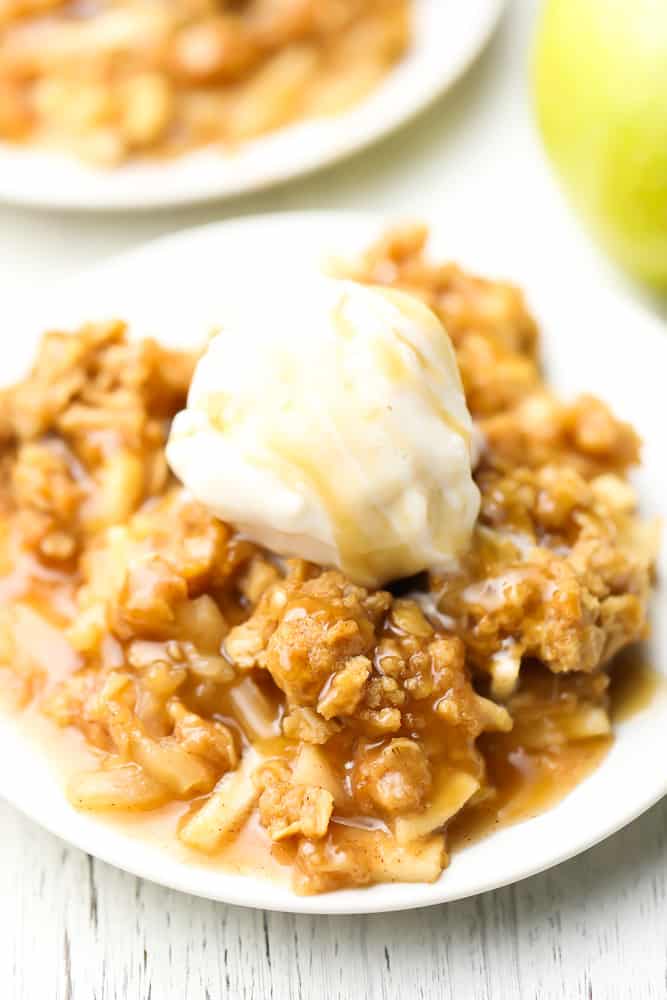 Vegan Apple Crisp is packed with perfectly sweetened and tender apples, topped with a buttery, crispy oat mixture and best served with a scoop of dairy free vanilla ice cream.
Tips for a Smooth Vegan Thanksgiving
Make what you can the day before. All of the appetizers can be made a day in advance, as well as the desserts. Depending on what main dish and sides you choose, some of the ingredients can be prepped the day before (such as cooking the lentils for the lasagna, chopping vegetables, make any salad dressings, make the pie crusts for pot pie, etc).
Cook items that are best served straight from the oven last. This includes the Sweet Potato Casserole, Green Bean Casserole, and Vegan Gravy. Luckily the sweet potato casserole and green bean casserole cook at the same temperature, so that makes things easier.
Make the main dish earlier in the day and re-warm near meal time. The Vegan Meatloaf, Vegan Turkey Roast, Lentil Loaf, Pot Pies, Lasagna and Stuffed Shells all can be made earlier in the day and then re-warmed before the big meal.
If you have an Instant Pot, use it to make the mashed potatoes. I love how it keeps them nice and warm until dinner time!
Happy Holidays! xoxo Nora