These 40 Vegan Fall Recipes are cozy, warm and full of comforting flavors and spices. From sweet breakfasts and desserts to savory dinner food, there is something for everyone to enjoy around the table.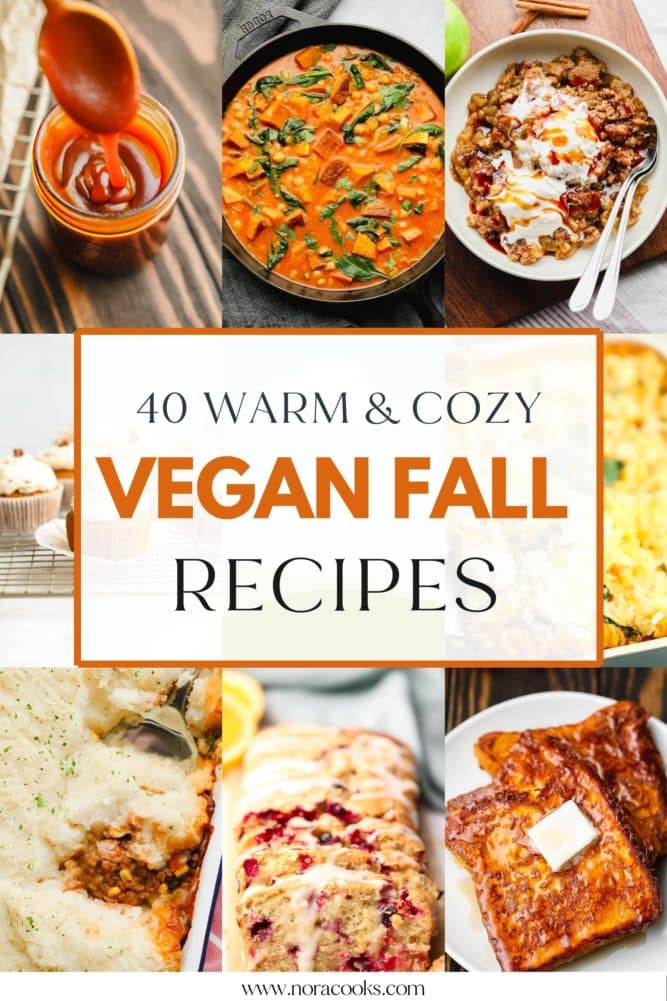 This time of year, the days get shorter, the air gets cooler and the leaves start falling from the trees. We start to crave hearty, comforting food and all the autumn spiced desserts.
These vegan fall recipes are sure to comfort your soul this season. I've included breakfast recipes, savory dishes and of course, plenty of desserts! Happy fall, everyone.
Vegan Fall Breakfast Recipes
Cozy up on fall mornings with any of the following vegan breakfast recipes! They are easy to make and no one will guess they're free of animal products like eggs or dairy. My favorite? The apple fritters.
Savory Vegan Fall Recipes
Gather everyone around the dinner table to enjoy a hearty, savory and comforting fall meal. Think "stick-to-your-ribs" kinda dinner, but vegan.
Fall Dessert Recipes
Last but certainly not least, dessert! This collection of fall vegan dessert recipes are sure to impress your guests. Plus, they're all fairly simple and straightforward, so enjoy weekend baking this autumn.