Have you tried seitan, the miracle plant meat? The trick is having a flavorful recipe and knowing how to cook it the right way. For a long time I didn't enjoy seitan, but now I know the tricks and tips to make various vegan meat dishes taste incredible! I'll teach you everything you need to know. Let's go!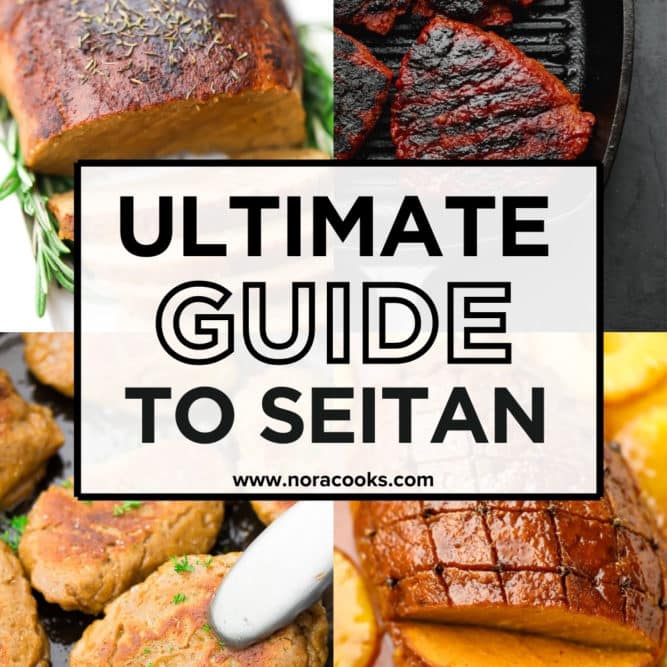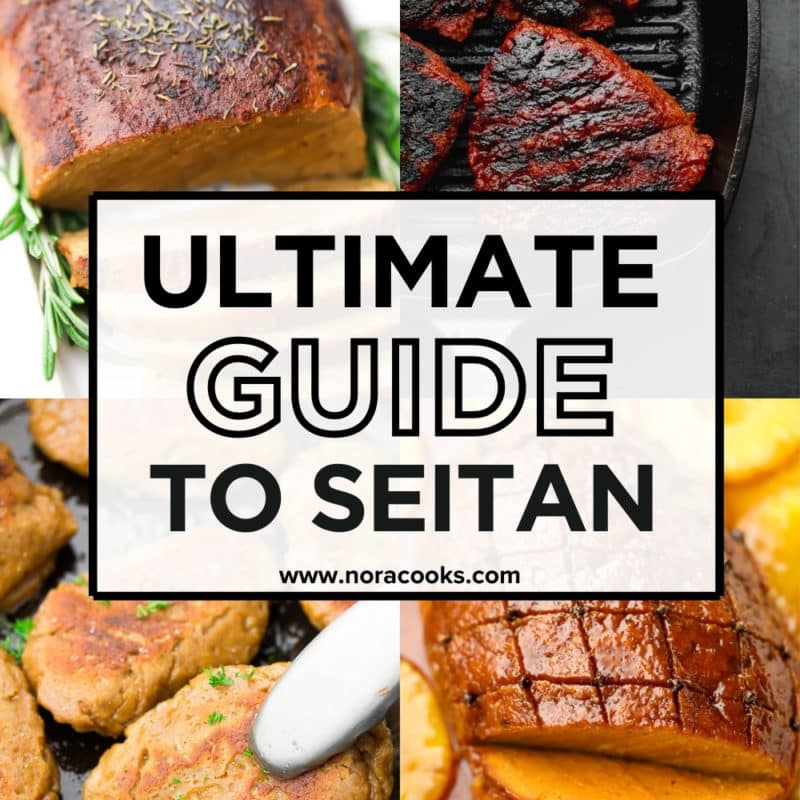 The below photo might just be my favorite way yet to enjoy seitan, as Vegan Carne Asada. This stuff is gone within minutes at my home, everybody is crazy for it!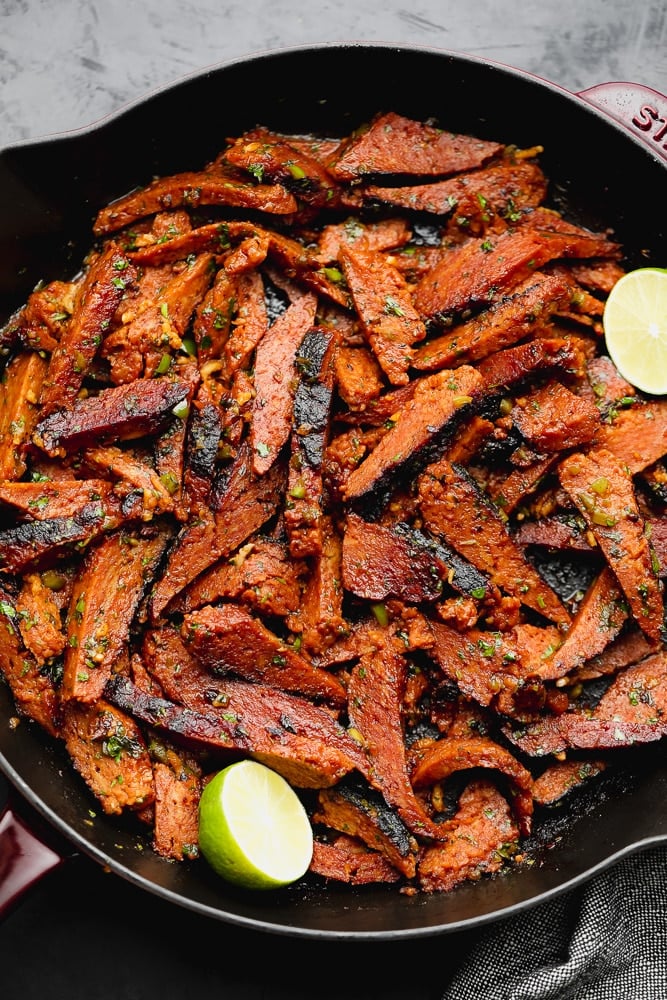 What is seitan?
Seitan is pronounced say-tan, not see-tan as I used to say. Seitan is a fabulous plant based meat alternative that is made primarily from wheat gluten. Other vegan meat alternatives that are popular include tofu, tempeh and soy based meats.
Unlike tofu or tempeh, seitan based meats are truly meaty, chewy and can really stand in for meat in a variety of dishes.
And listen, I used to not like the stuff to be honest. I tried a few recipes at home, and it tasted flavorless and like wheat. That really should not be the case! I knew it could taste amazing because I had eaten seitan dishes at vegan restaurants in Portland that were incredible.
So I kept playing at home until I made seitan taste good! The key is a flavorful recipe and cooking it the best way for each recipe. And the best part? My seitan recipes are seriously EASY to make with simple ingredients. The only thing you may not be familiar with is vital wheat gluten, but you can buy it at many stores these days or order it online.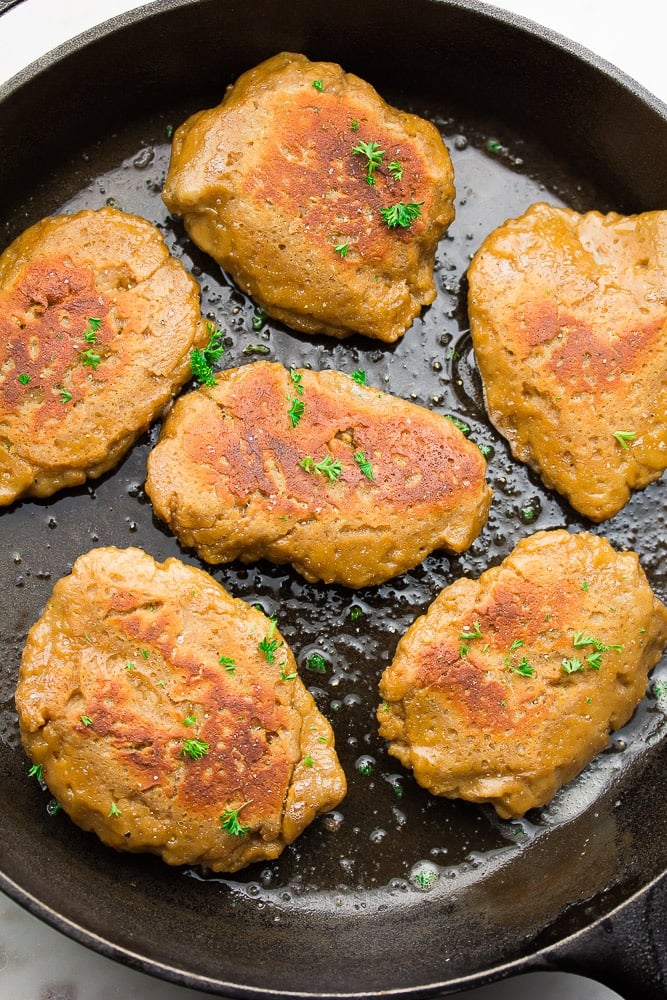 Common questions
What does it taste like? Seitan is very mild on its own, with a slight wheaty flavor. The trick is in the seasonings. I add flavor to the base homemade seitan depending on the recipe and often other sauces or marinades. This helps mask any wheaty taste and transforms it into a vegan meat you want to eat! It's also chewy and meaty in texture.
Where to buy seitan? If you don't want to make your own at home, you can find it at health food stores in the refrigerated section such as Whole Foods. But it will usually taste better if you make it yourself.
Is seitan gluten free? No, seitan can NOT be made gluten free, unfortunately. If you can't have gluten, you are best off sticking to tofu, tempeh and soy protein meat substitutes. Gluten is essential for seitan.
Is seitan healthy? Unless you have Celiac's Disease and you can not have gluten, seitan is considered a healthy source of protein and nutrition. I wouldn't base my entire diet around it, but it's a welcome addition to beans, whole grains, nuts, seeds, tofu, tempeh, vegetables and so on.
Seitan protein
Seitan is very high in protein, making it perfect for athletes and anyone looking to add more protein to their diet. One serving of the carne asada below contains a whopping 47 grams of protein, making it easy to meet your daily needs!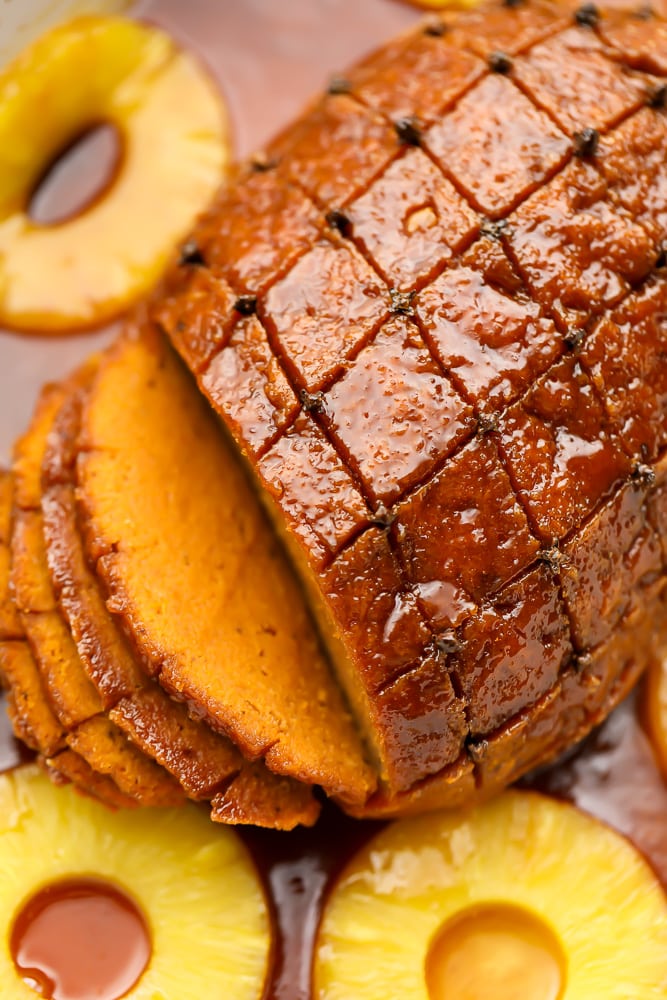 How to make seitan
The technique varies slightly depending on what you are making, but the basic process is the same. Simply mix the dry ingredients including vital wheat gluten in a bowl, add the wet ingredients like broth and seasonings and stir to combine. For a trendy but more complicated option, try making Washed Flour Seitan.
Once a rough ball of dough forms, transfer to a clean surface and knead just a few times until it comes together. Next, break into pieces (or not, if making a roast) and steam (with the exception of vegan fried chicken, I boil it for that recipe.)
Now you have cooked seitan! All that's left to do is sauté, fry or bake, depending on what you are making.
What to make with seitan
I have several recipes that will help you fall in love with this vegan meat! Try any one of these for dinner tonight. You can click on the photo or the link below each photo to get the recipes.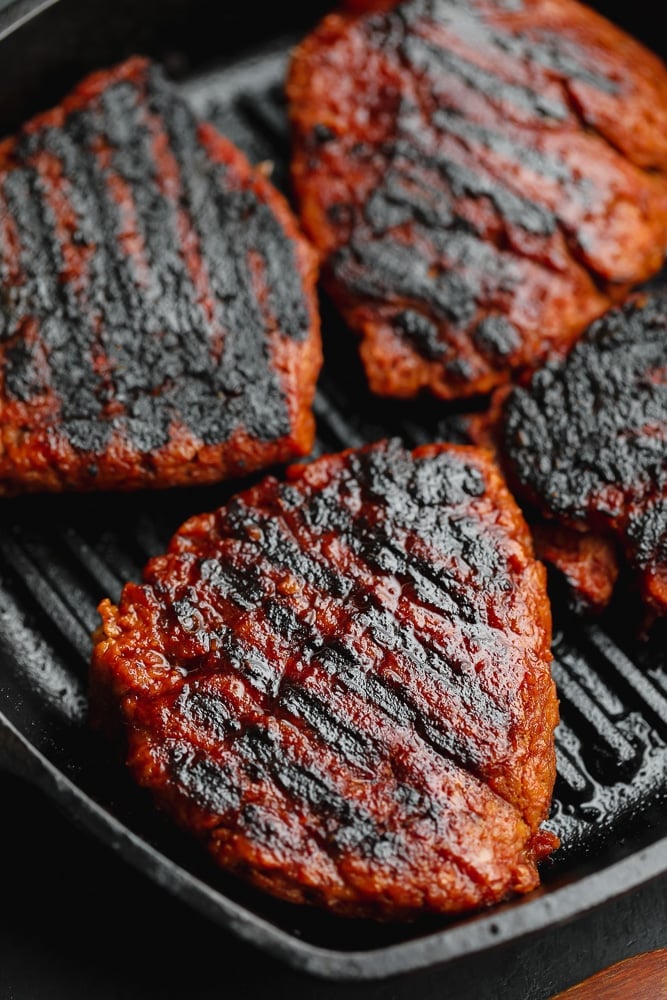 Vegan Steak – you won't believe this steak is vegan! So juicy and flavorful and best cooked on the grill.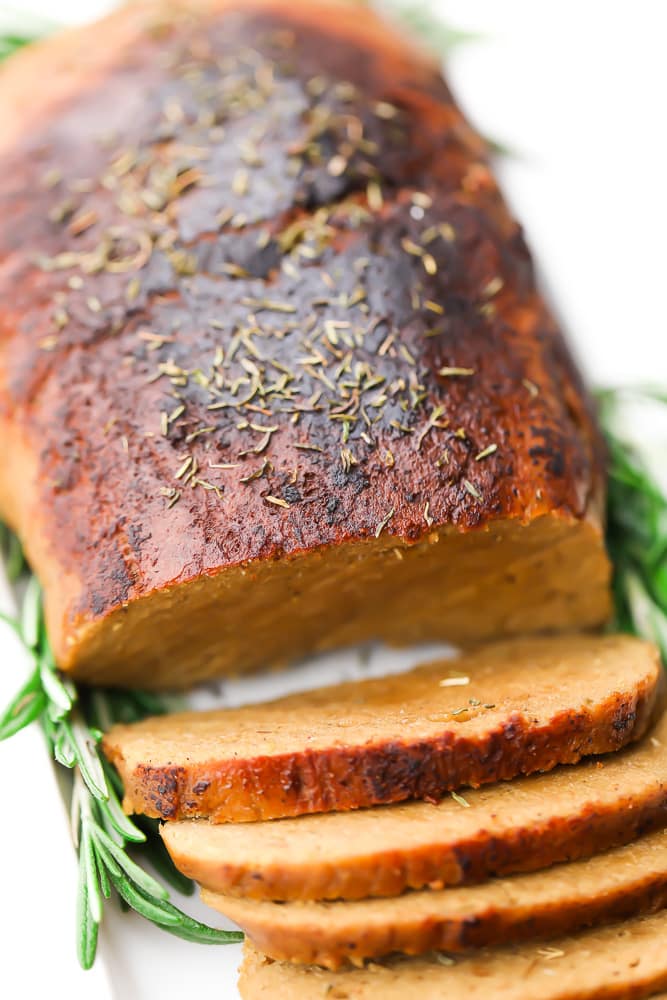 Vegan Turkey Roast – perfect for Thanksgiving and with a side of Vegan Gravy!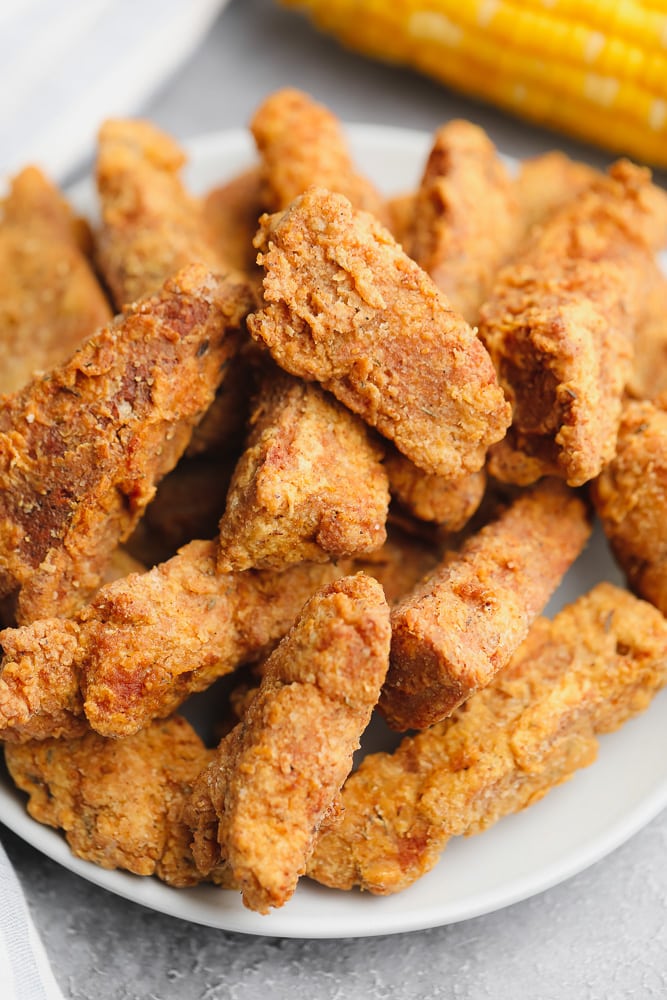 Vegan Fried Chicken – just like KFC, but vegan!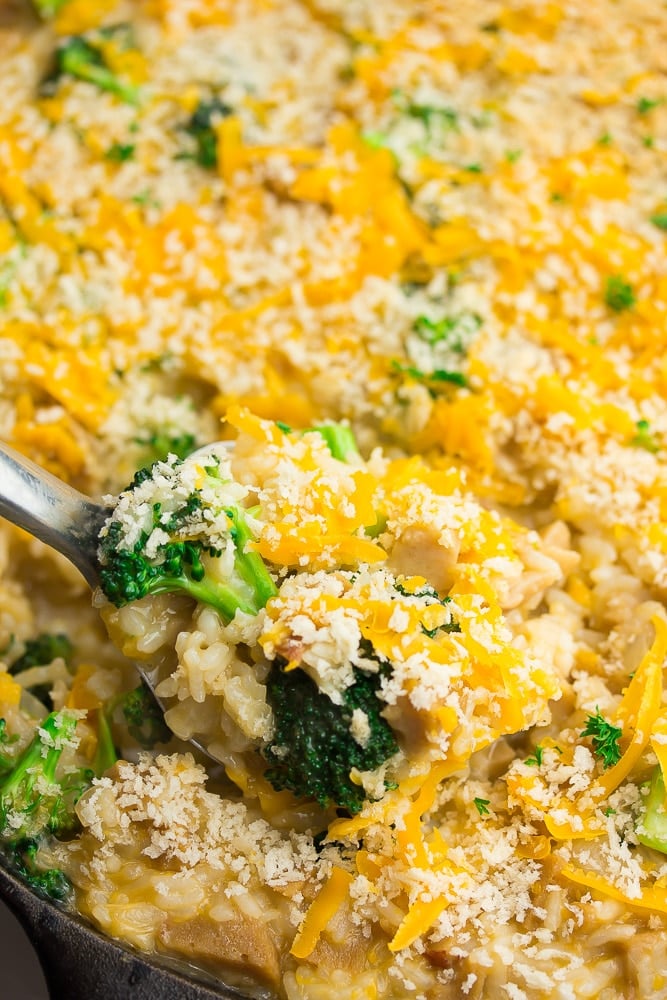 Chicken Broccoli Rice Vegan Casserole – this recipe uses my vegan chicken to make the most comforting casserole. Kid approved!
Other Ideas
Want more vegan guides?