Sometimes, all you need is a good sauce to make simple food taste incredible. Enter, this Quick and Easy Asian Peanut Sauce.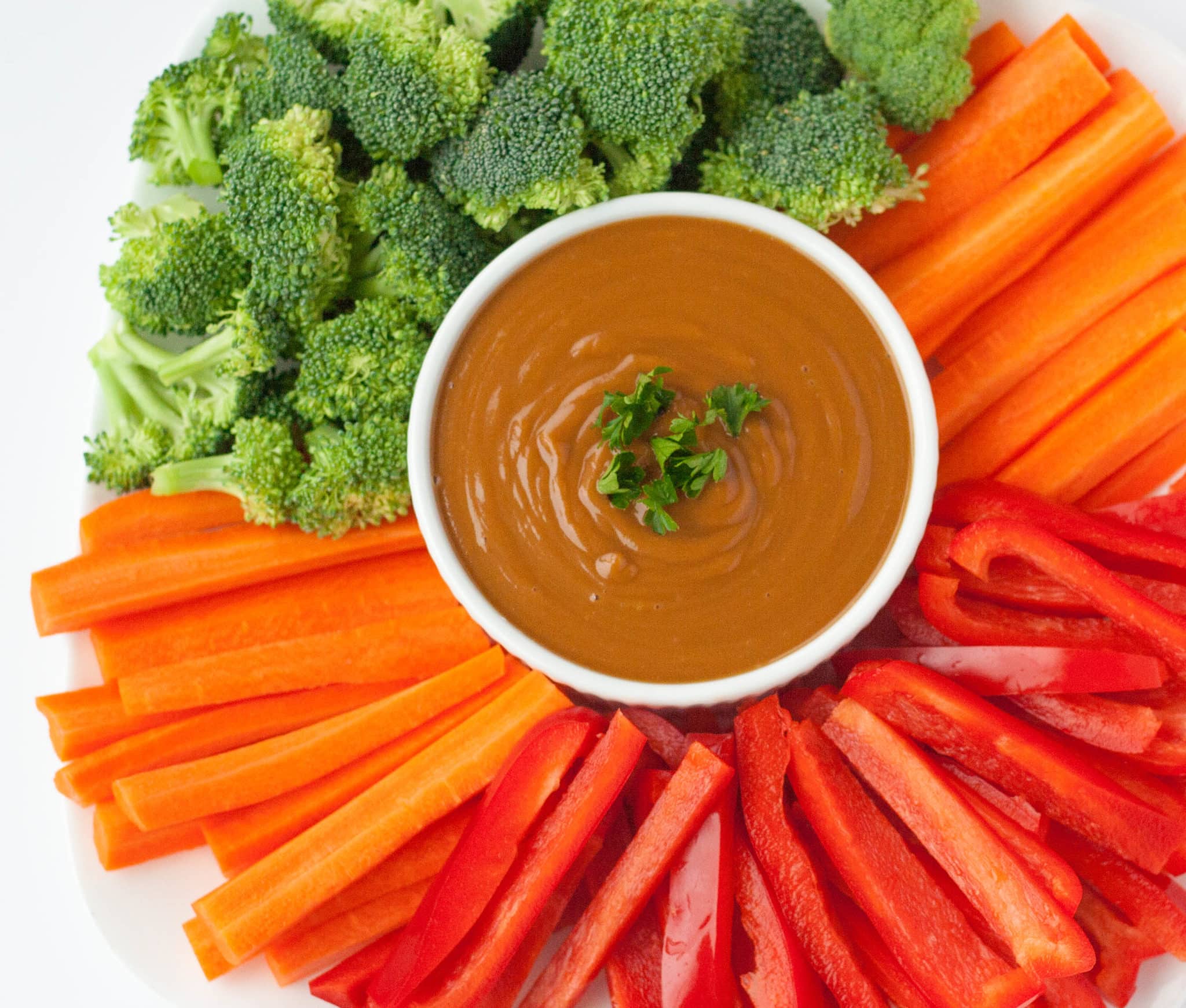 One of my favorite things to do is make a delicious sauce or dressing, and then use it for a few days for several meals. I am in the process of perfecting a few sauces that I turn to on a regular basis. They have to be kid friendly, oil free, easy to make and save well in the fridge and/or freezer. Look for recipes to come; a basic hummus, tahini sauce, marinara, ranch, Caesar…. You get the idea. 🙂
Here are some of the ways I use this Asian Peanut Sauce:
Huge Salad with carrots, cucumbers, chickpeas or tofu, kale
Drizzle over roasted brussel sprouts, broccoli, cauliflower, carrots
Mixed in with rice noodles and steamed broccoli
In a Bowl with brown rice, cooked veggies, baked tofu or chickpeas
To dip veggies in like red pepper slices, carrot sticks, cucumbers, and broccoli
To dip Fresh Salad Rolls in (YUM)
This sauce is one of the most versatile recipes I make, and I never get tired of it! There are so many variations of this sauce, but I've adjusted and changed it to be just right for my family and my budget. Even my toddler loves this recipe! Please don't use JIF; use a natural peanut butter that is just made from peanuts and maybe salt. I get mine at Trader Joe's. It's cheap and actually tastes great! If you try it, let me know how you like it!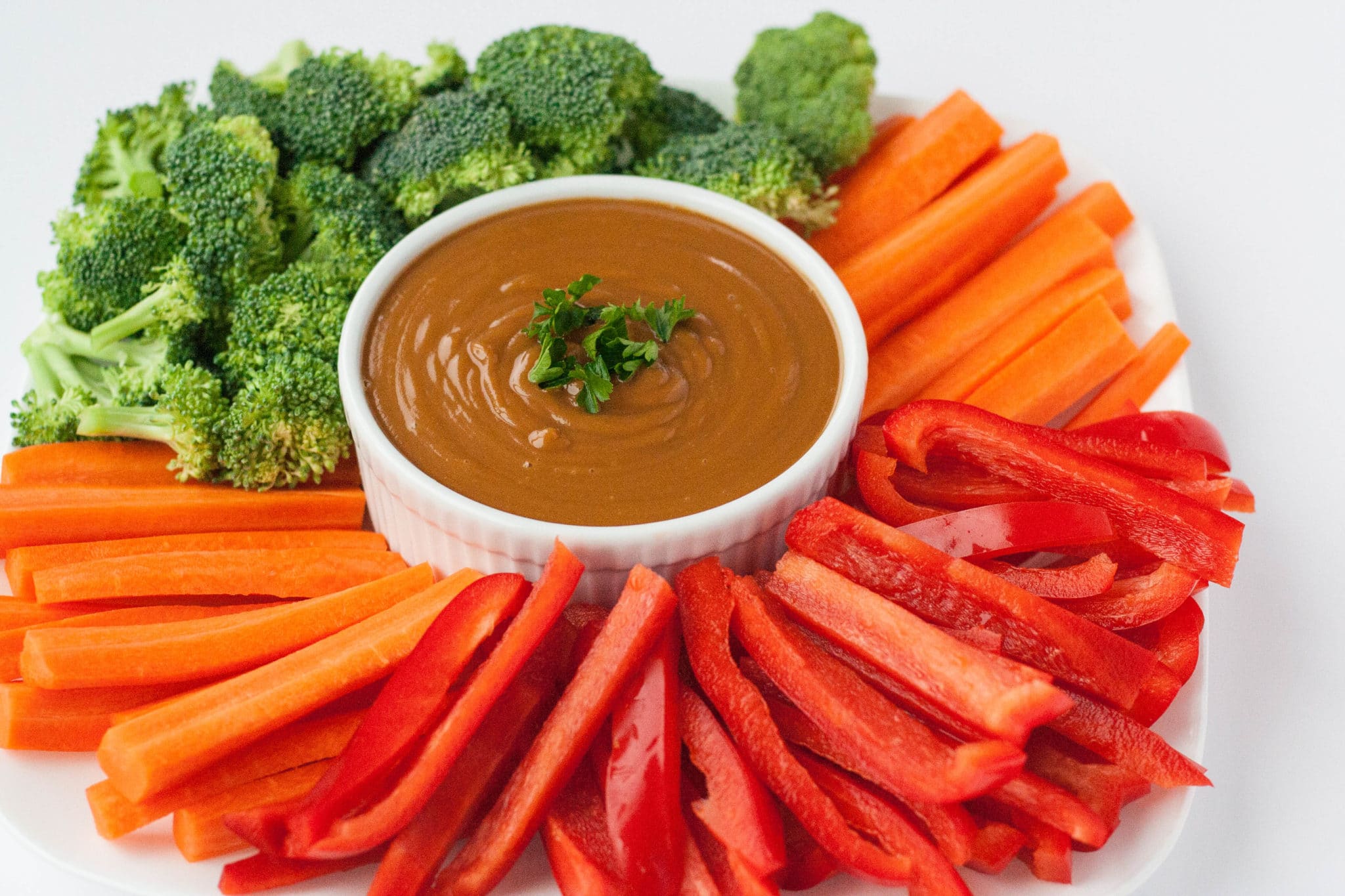 Inspired by this recipe: http://cookieandkate.com/2015/peanut-dipping-sauce/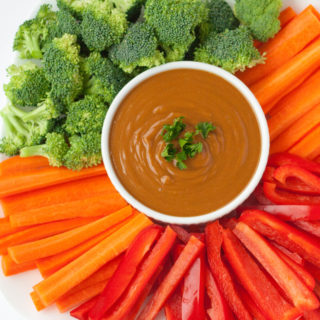 Quick and Easy Asian Peanut Sauce
A delicious peanut sauce to use on vegetables, noodles and rice bowls.
Print
Pin
Rate
Instructions
Whisk all ingredients together in a medium sized bowl until well combined and smooth. If too thick, add a little warm water until you reach desired consistency. You may prefer it a little on the thicker side for dipping, or a bit thinner for noodles or rice bowls. If you like it less sweet, feel free to add less brown sugar or replace with a few tablespoons of pure maple syrup. This recipe is very forgiving, so play around until it tastes just right to you!