45 Easy Vegan Recipes, all 30 minutes or less! If you are new to a vegan or plant-based diet, it can be quite exhausting trying to figure out what to eat when you are hungry. You've developed food habits and you have your go-to meals and snacks you eat over and over again. When you move away from eating animal products, it certainly takes a little thought and planning to develop new habits for yourself (and maybe your family, too!).
I know how it feels to go searching for recipes and meal ideas, only to be overwhelmed by long lists of ingredients and even longer instructions! Maybe you love cooking and don't mind more complicated recipes some of time, which is great if that's you; but maybe you hate to cook and just need to figure out some quick, easy vegan recipes that you can make without too much effort or planning. And that your entire family will eat and even enjoy!
Whatever phase of life you are in, I hope you find some new easy vegan recipes here that I've gathered from my blogger friends around the internet (and myself) that will help you on your journey. Make sure to also check out my recipe index for more ideas. Simple & tasty vegan food is what I'm all about!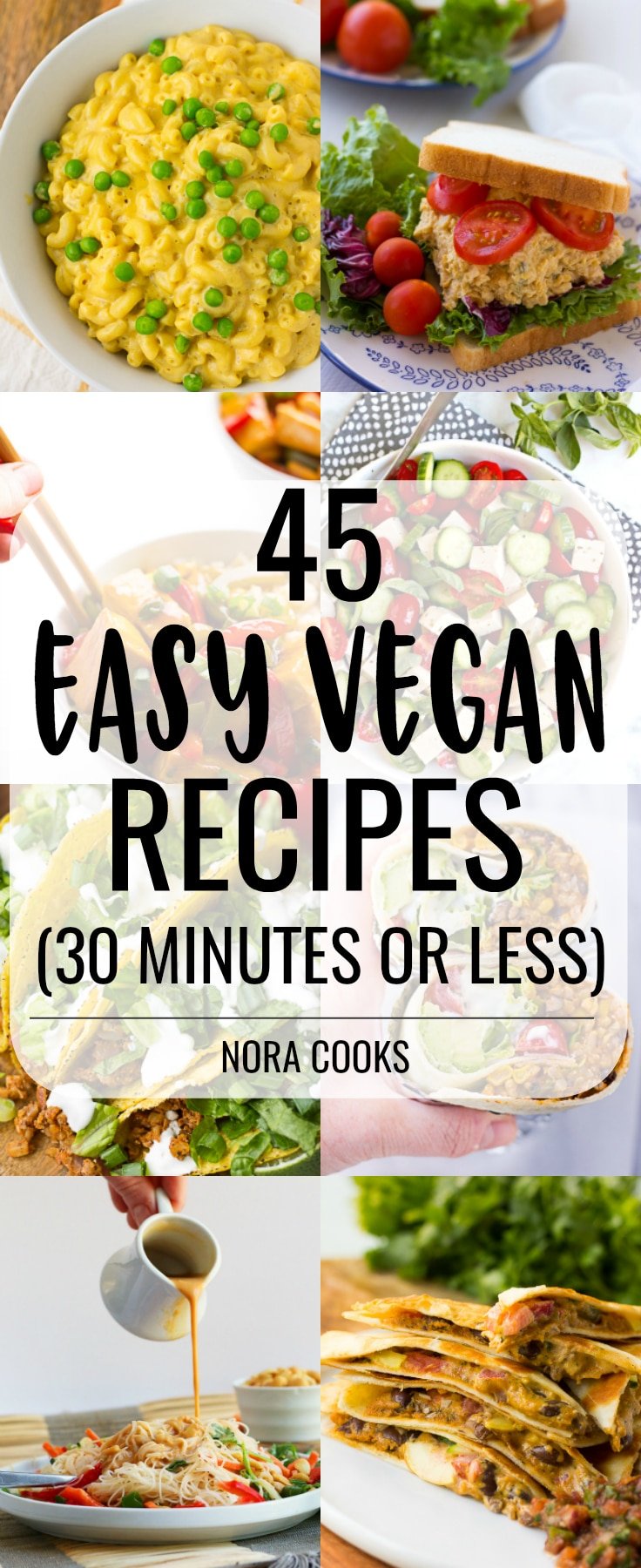 ***Make sure to scroll to the bottom of the page for 10 NO-RECIPES NEEDED Super Easy Vegan Meal Ideas!!!***
To get the easy vegan recipes, simply click on either the picture or the title below the picture. Enjoy!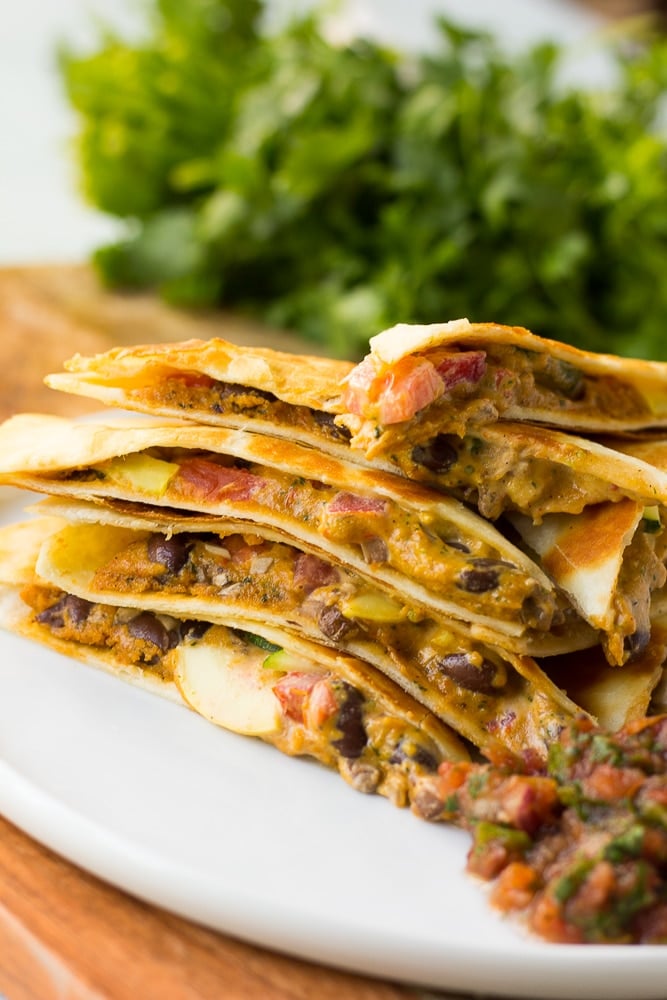 Cheesy Vegan Quesadillas with Black Beans and Vegetables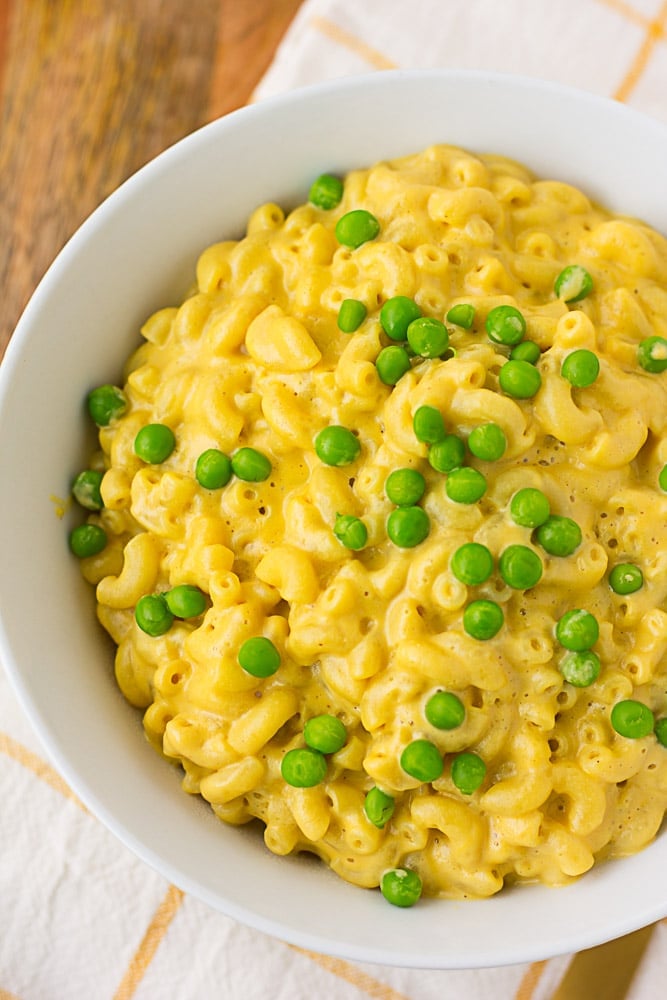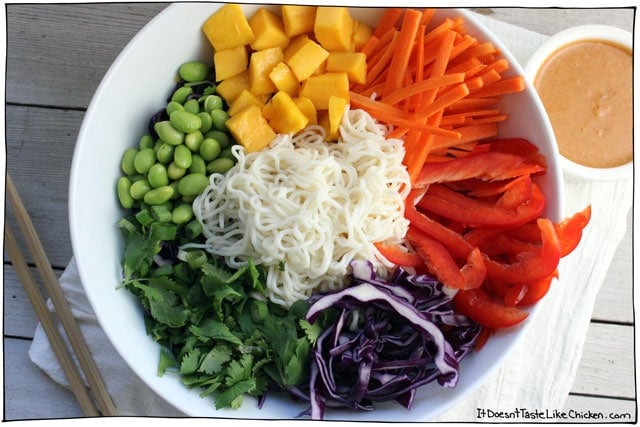 Rainbow Shirataki Bowl with Peanut Lime Sauce from It Doesn't Taste Like Chicken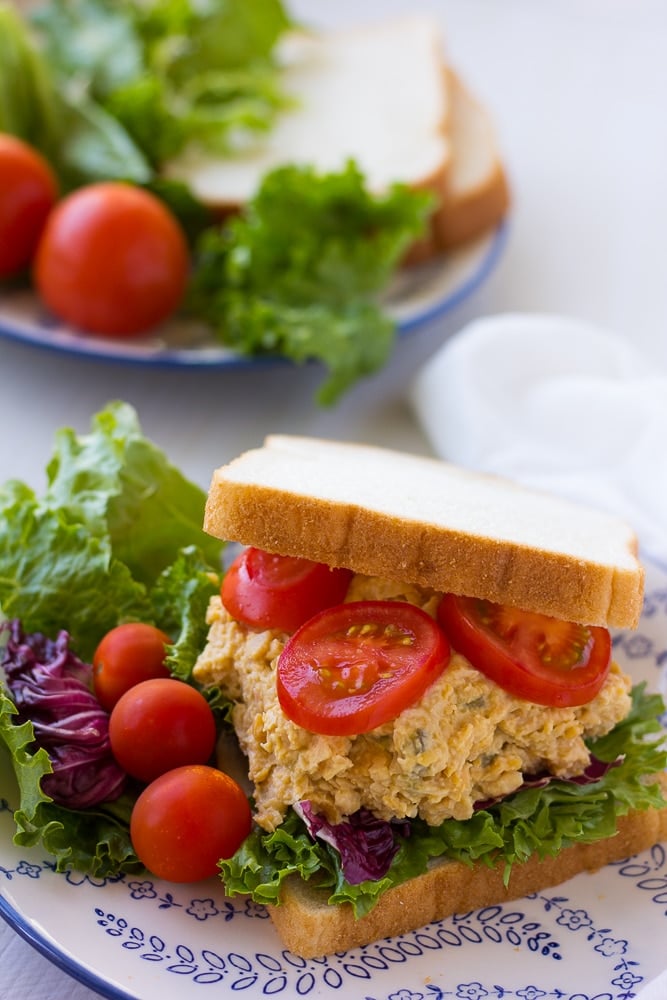 The Best and Easiest Chickpea Tuna Salad Sandwiches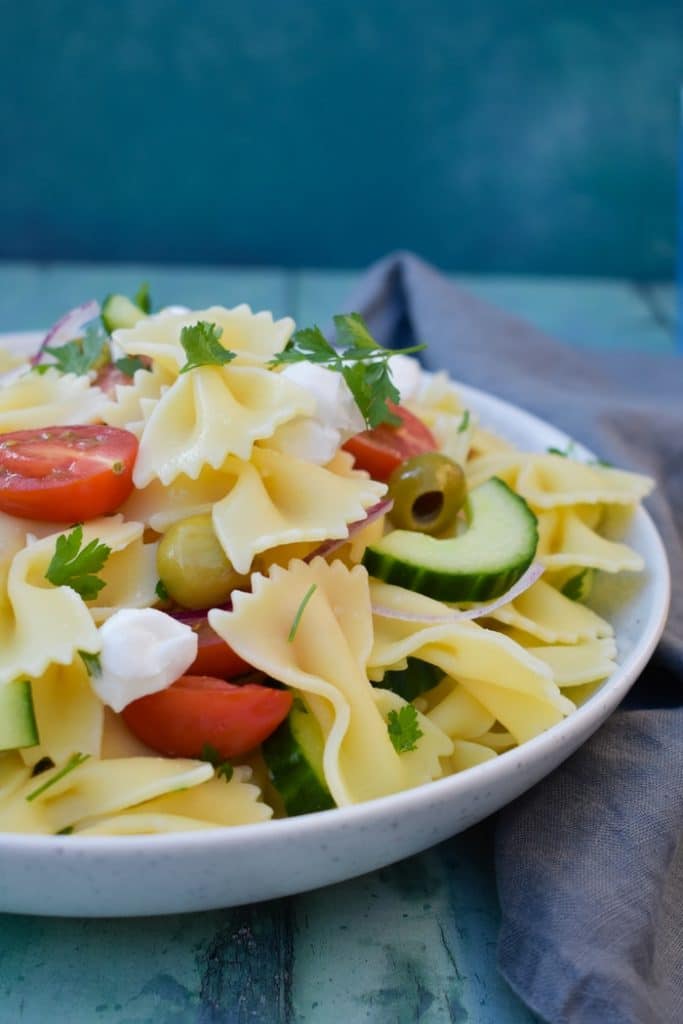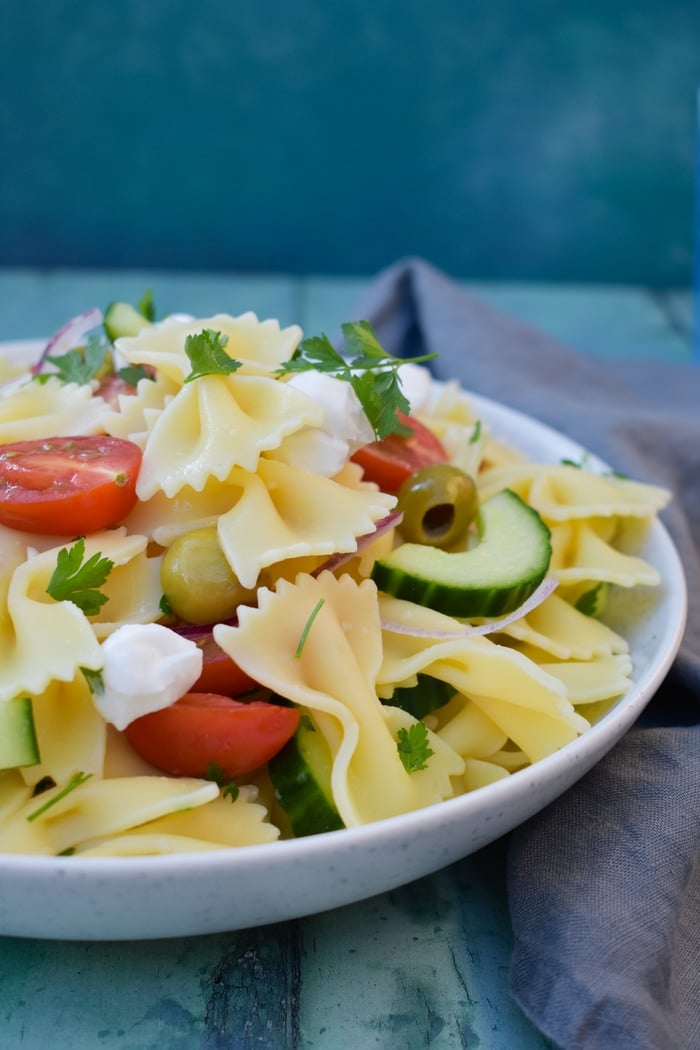 Summer Greek Pasta Salad from Tinned Tomatoes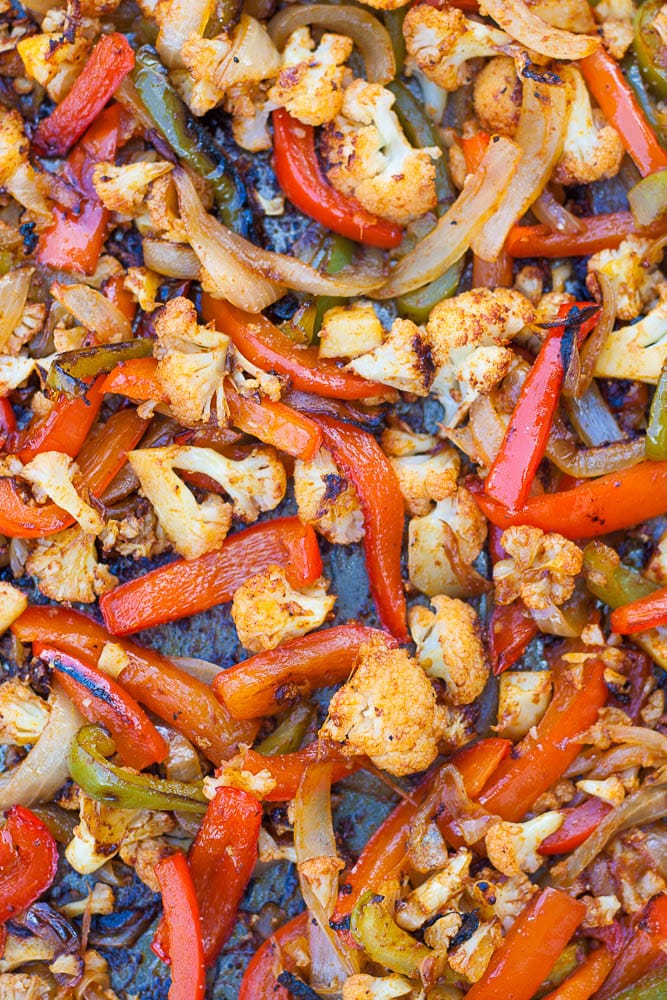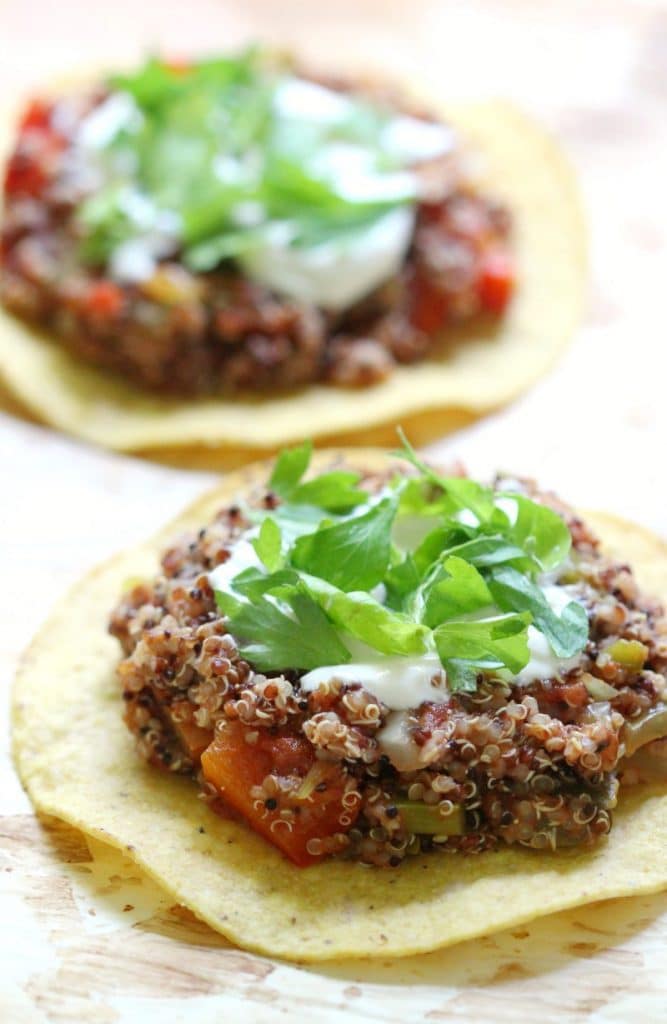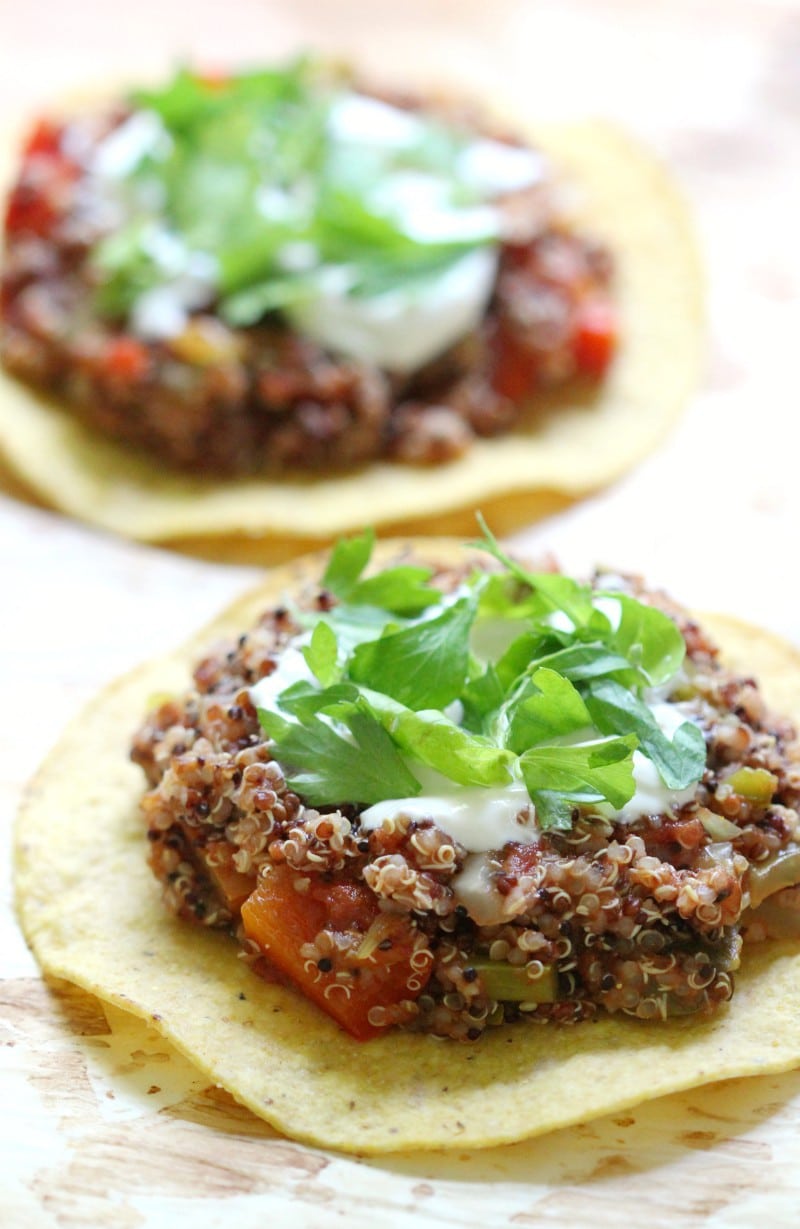 Quick & Easy Quinoa Tostadas from Strength and Sunshine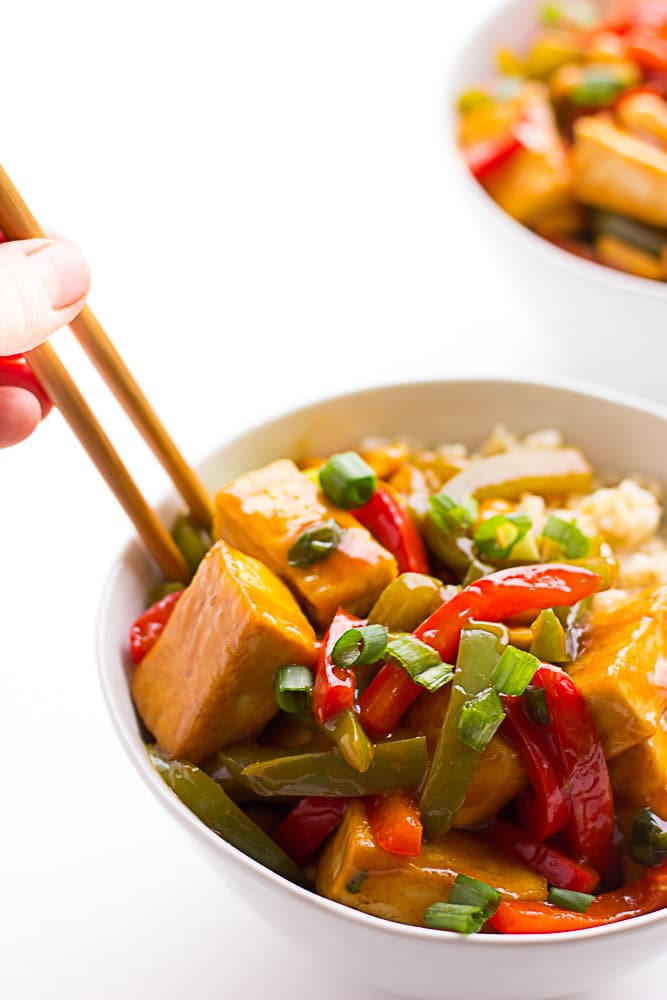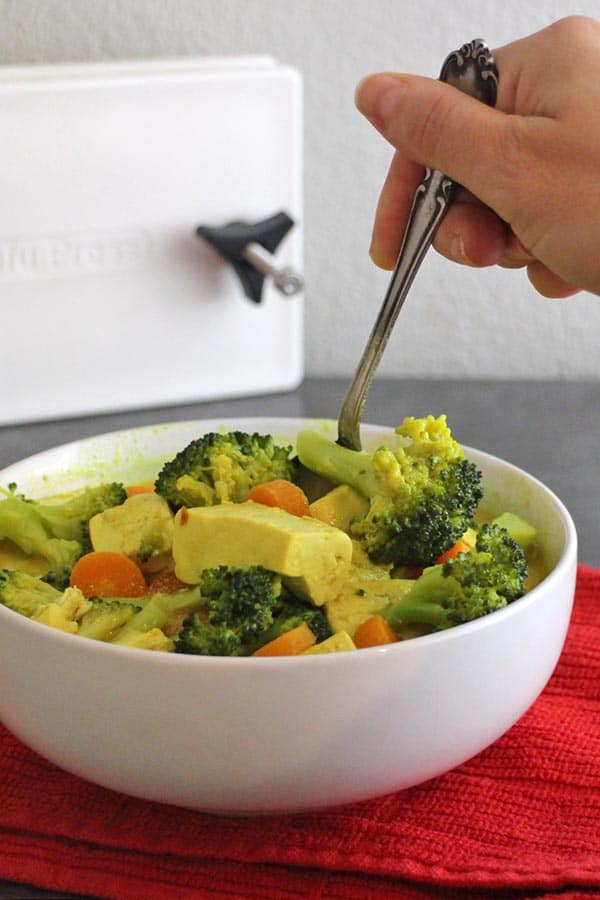 Coconut Curry Soup with Tofu (Instant Pot) from Glue & Glitter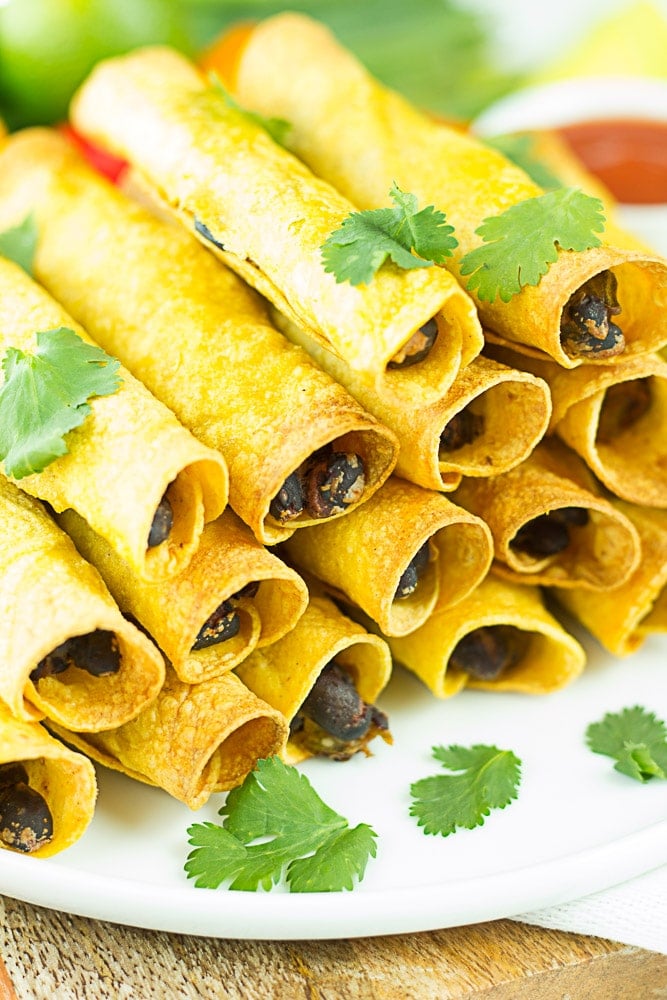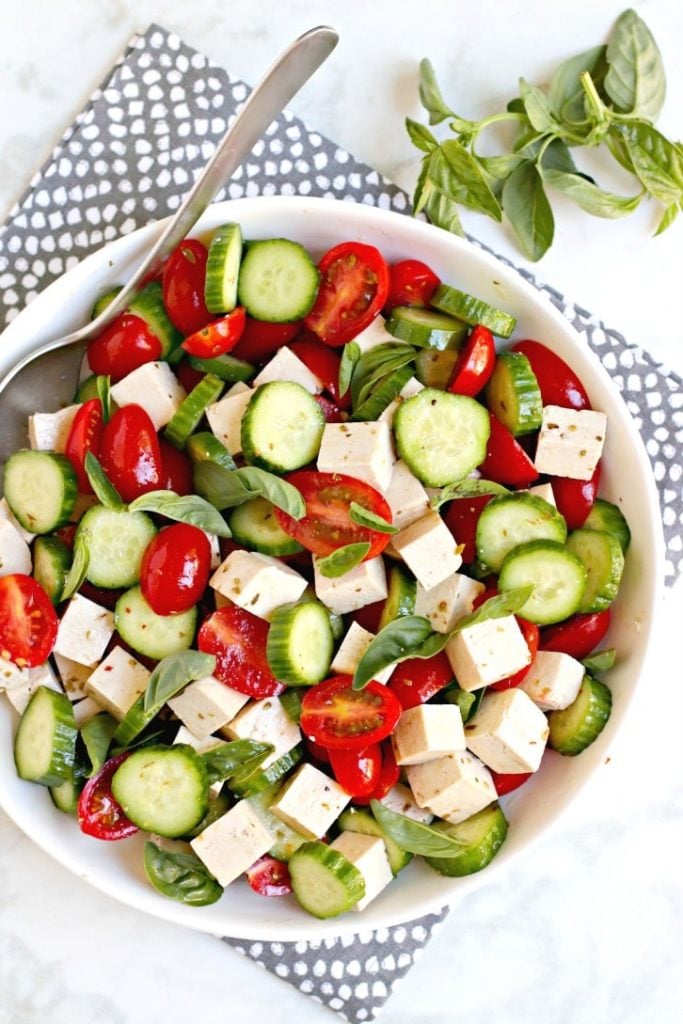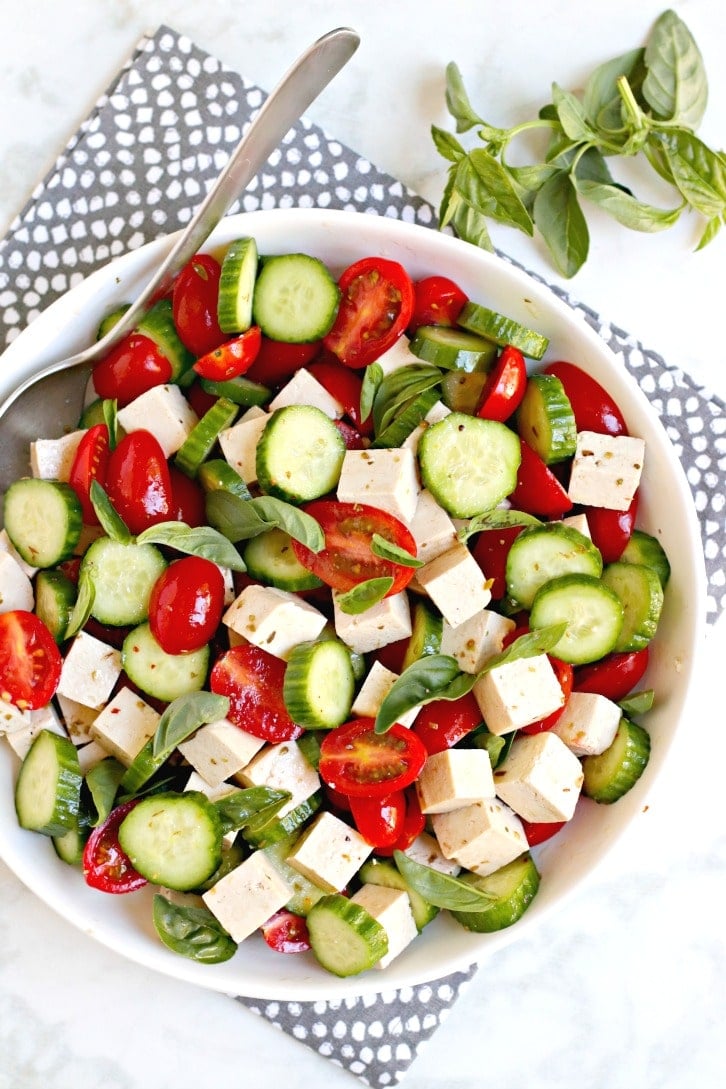 Vegan Tomato Cucumber Feta Salad from Veggies Save The Day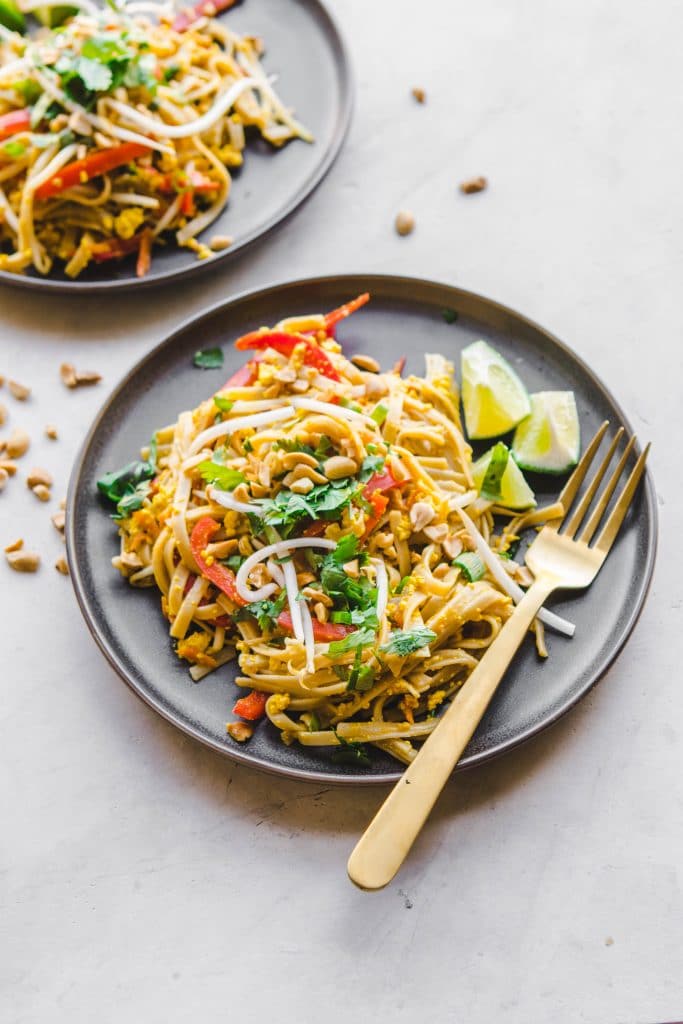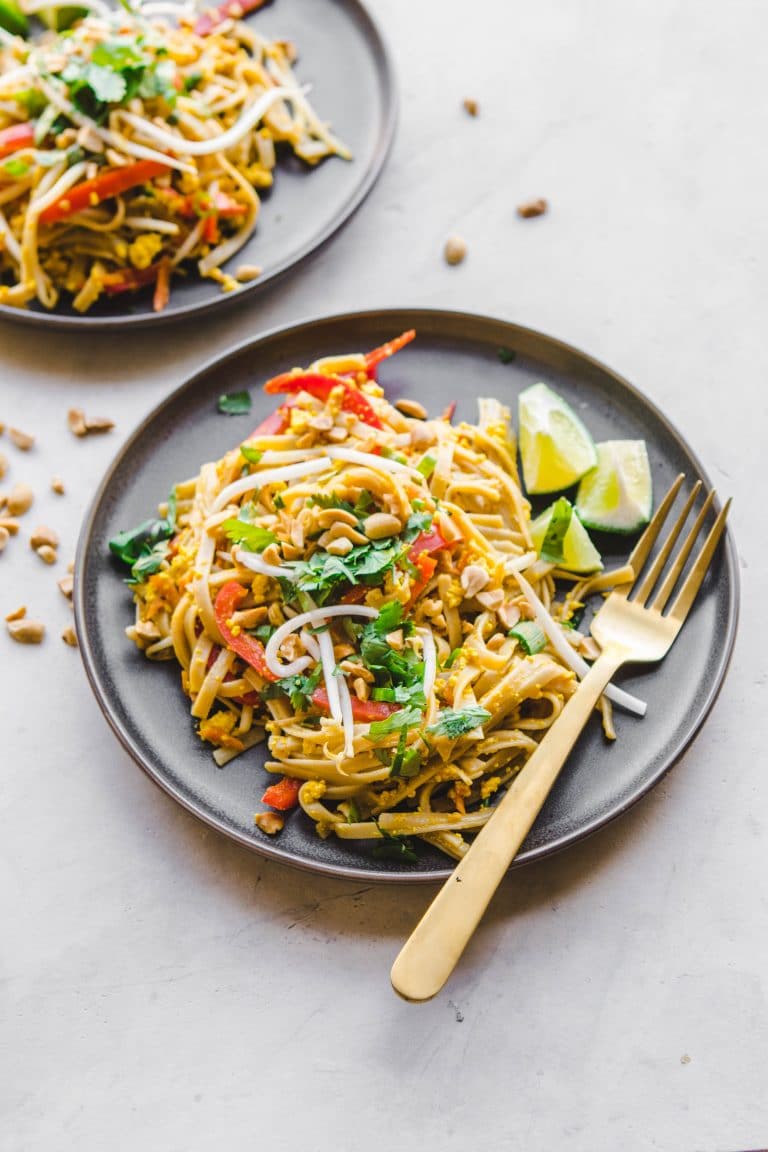 Easy Vegan Pad Thai from From My Bowl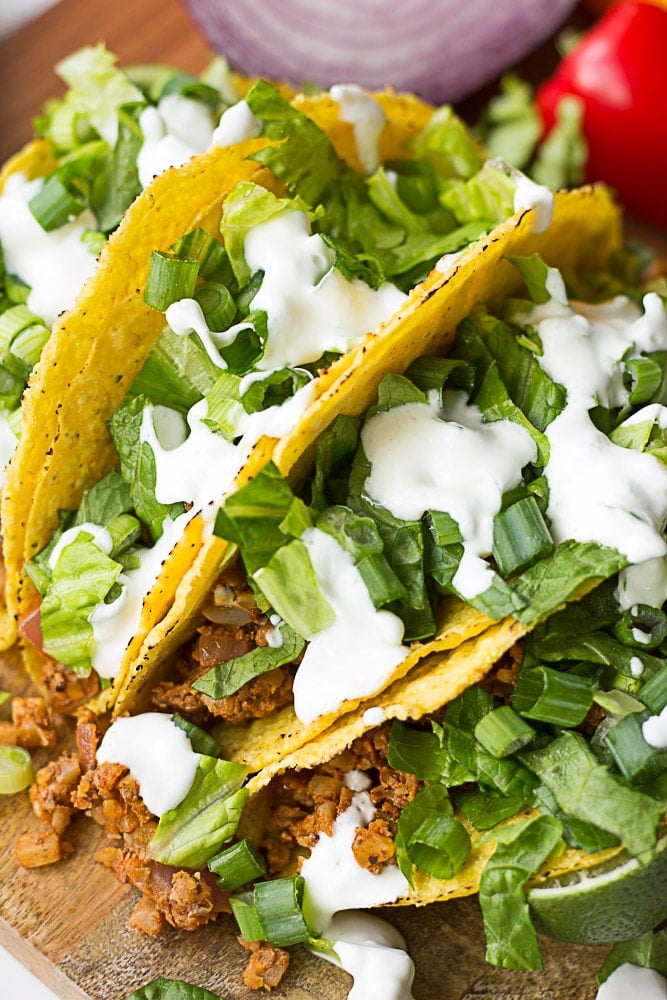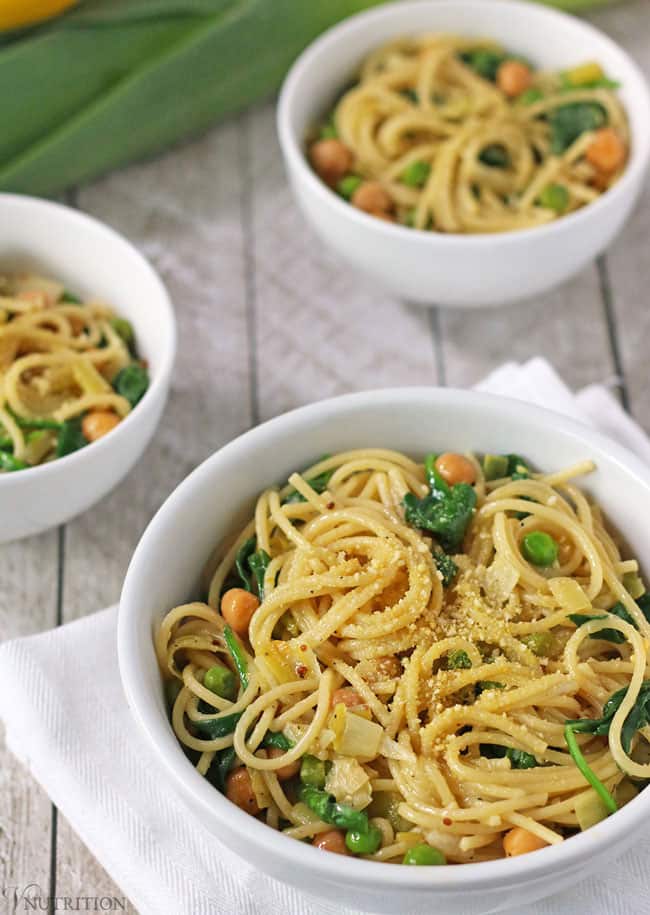 Lemon One Pot Pasta from V Nutrition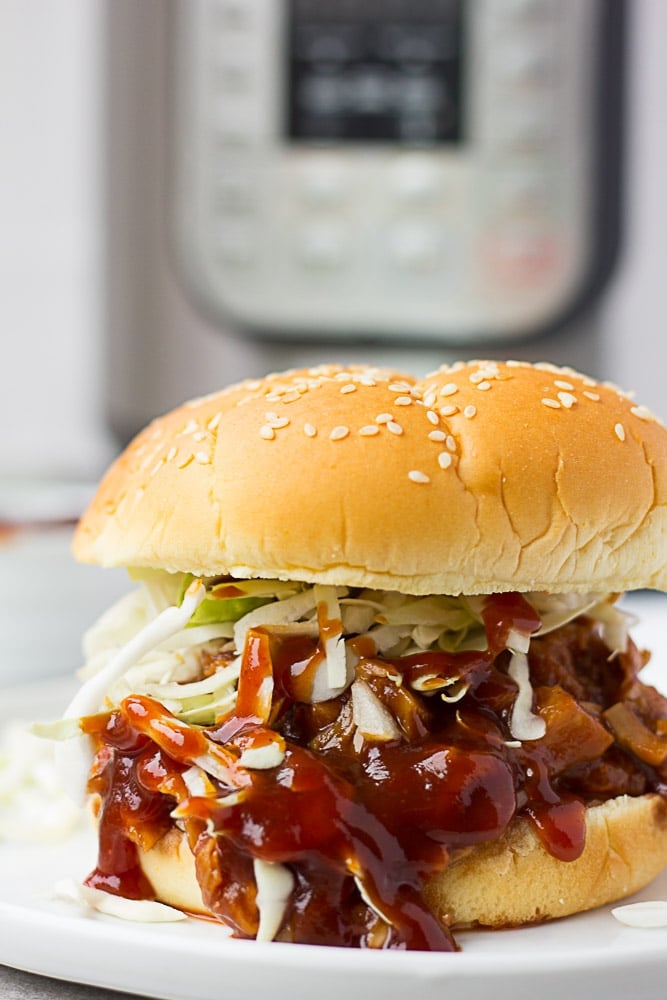 Instant Pot Pulled BBQ Jackfruit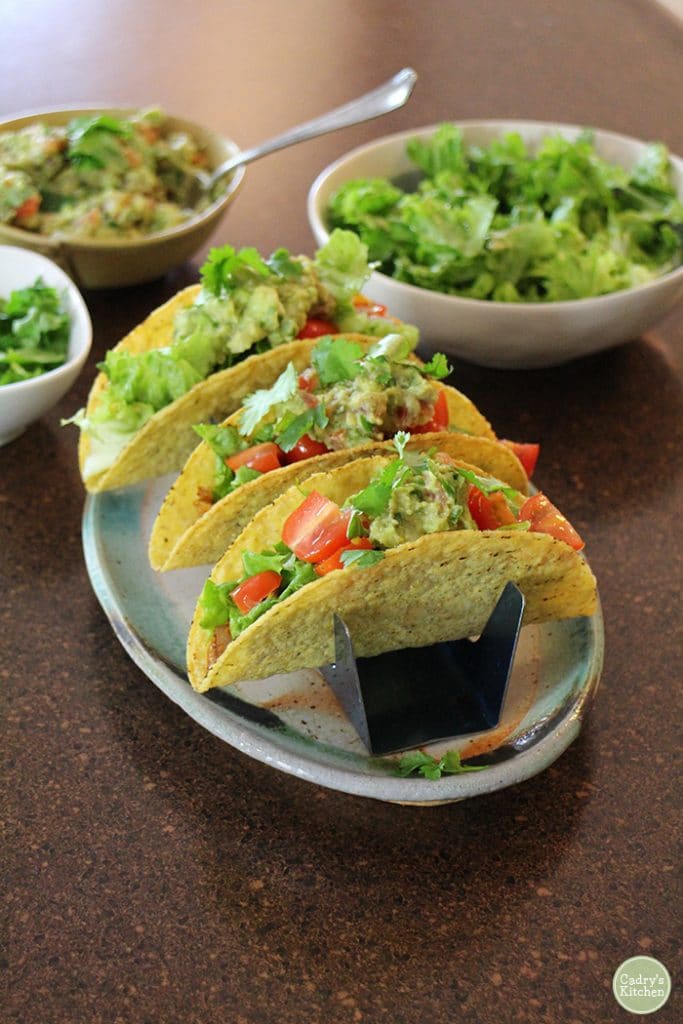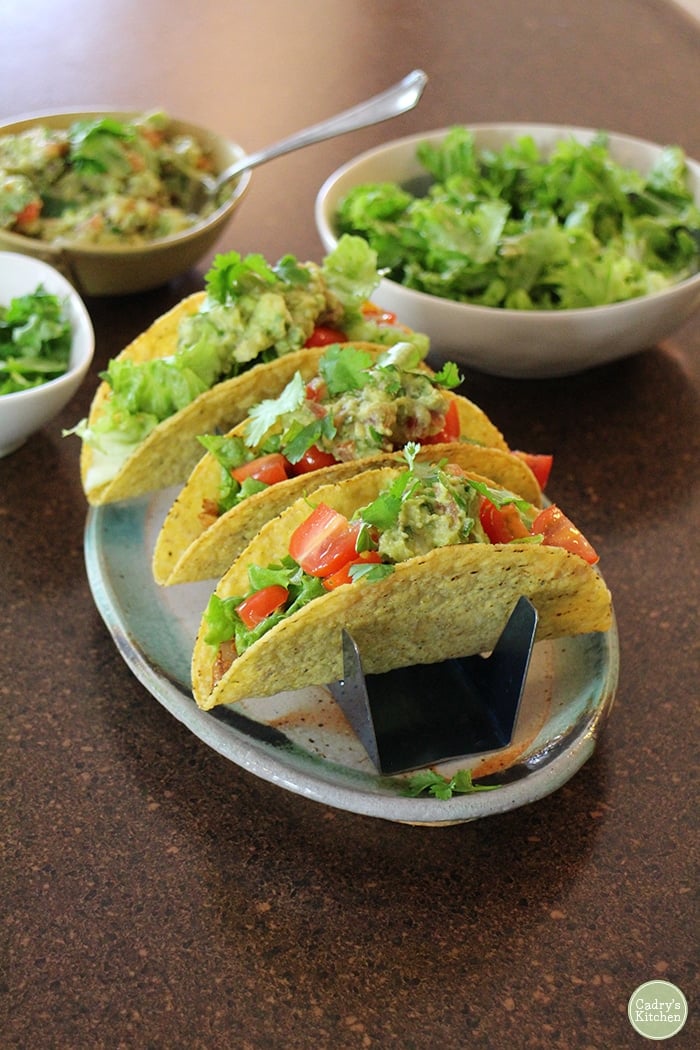 Chickpea Tacos from Cadry's Kitchen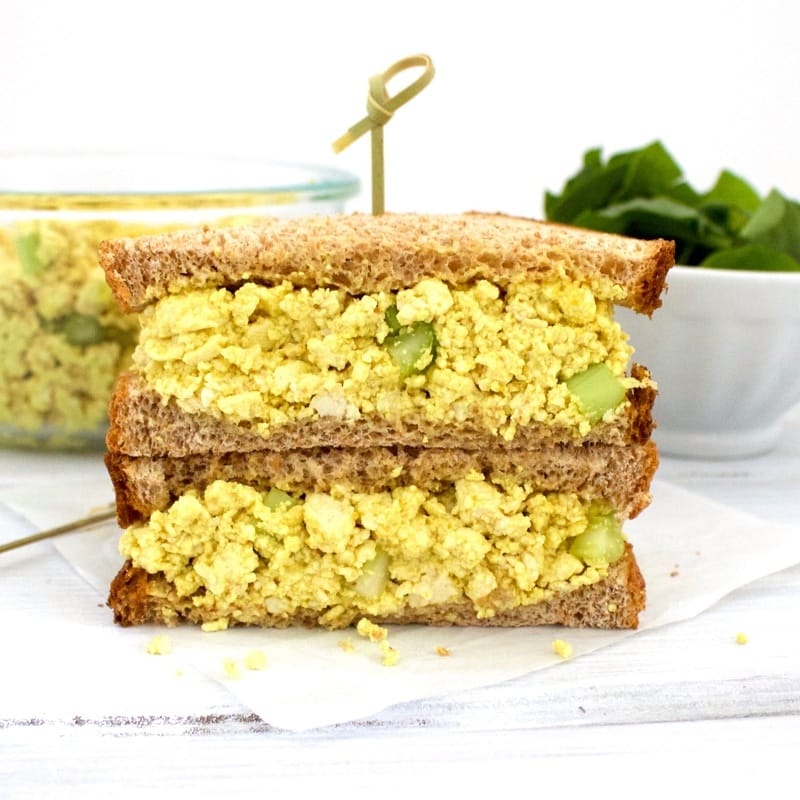 Vegan Egg Salad from VegAnnie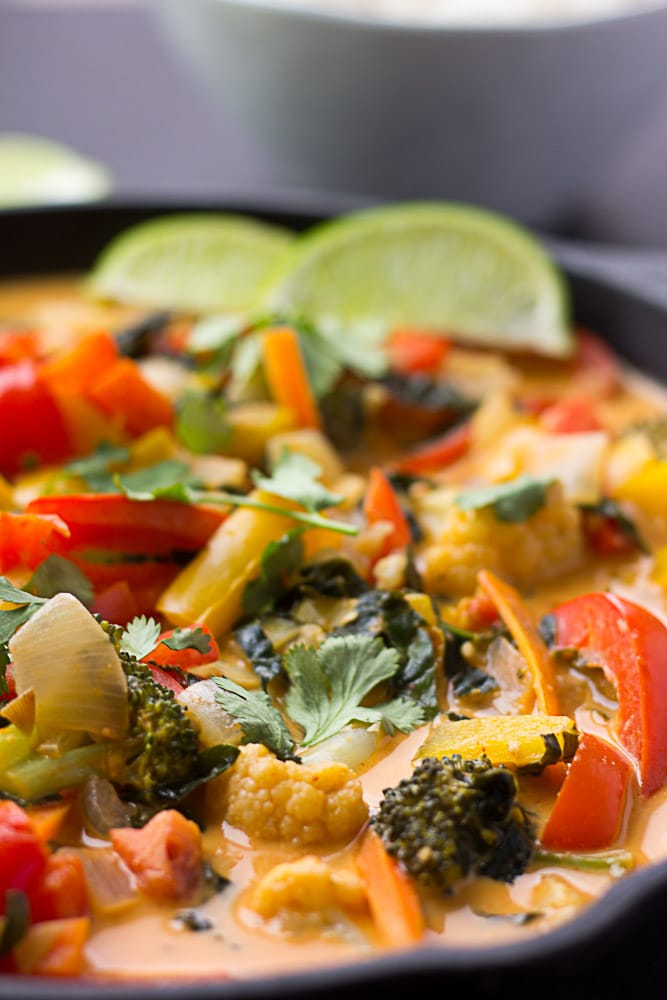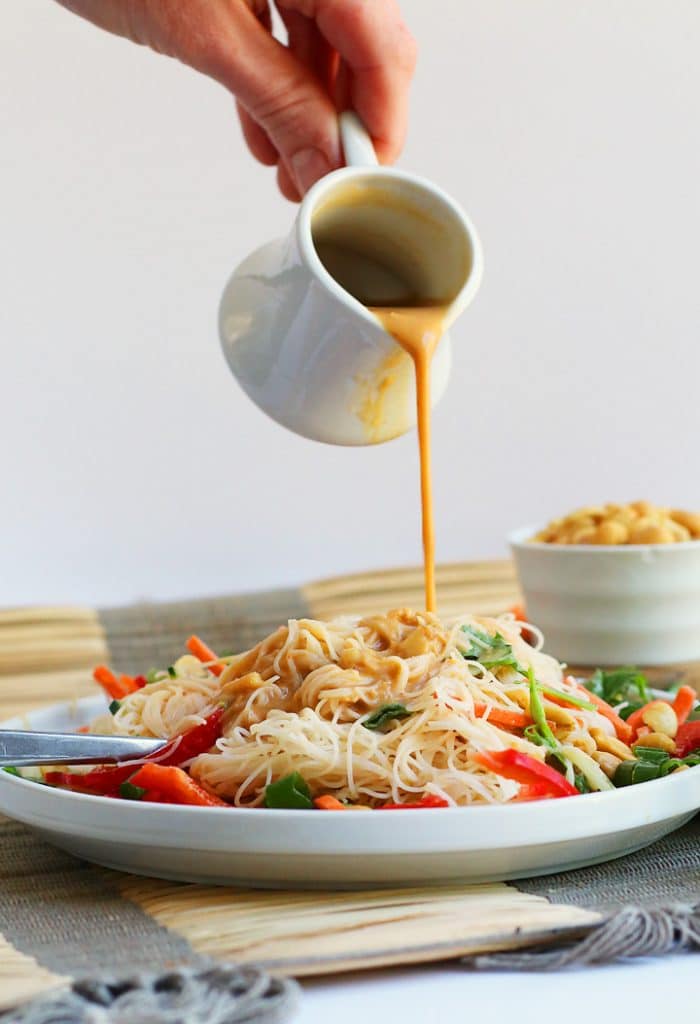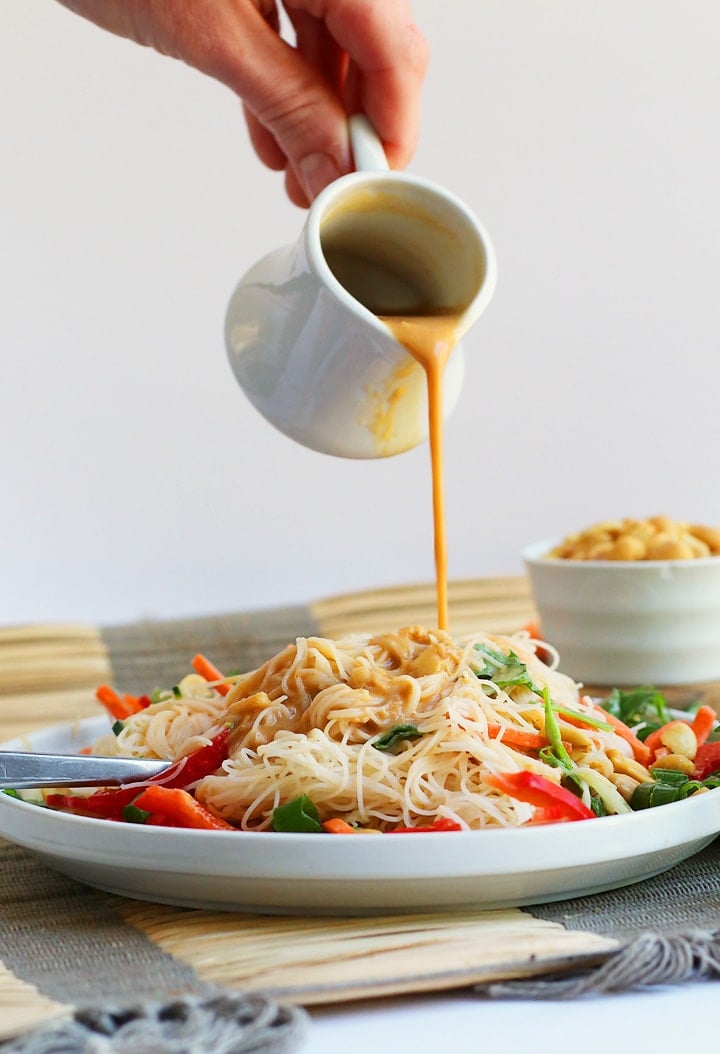 Asian Vermicelli Noodle Salad from My Darling Vegan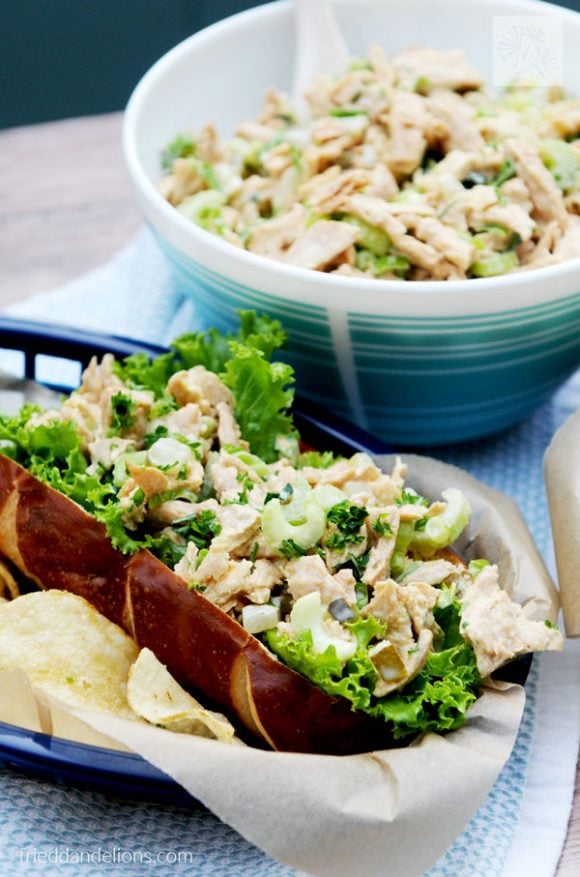 Vegan Chicken Salad with Pickles from Fried Dandelions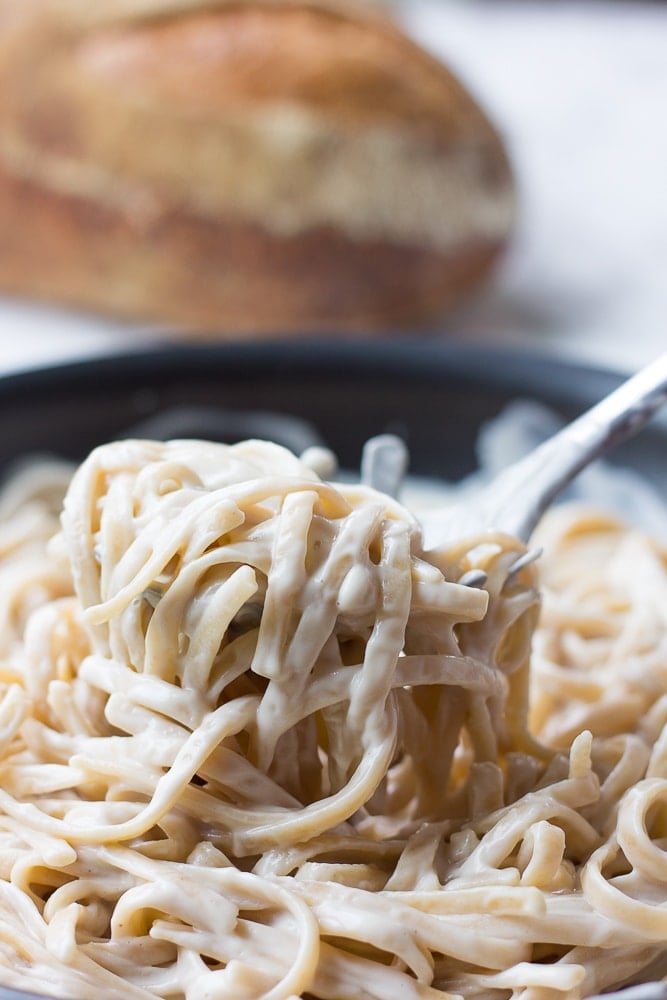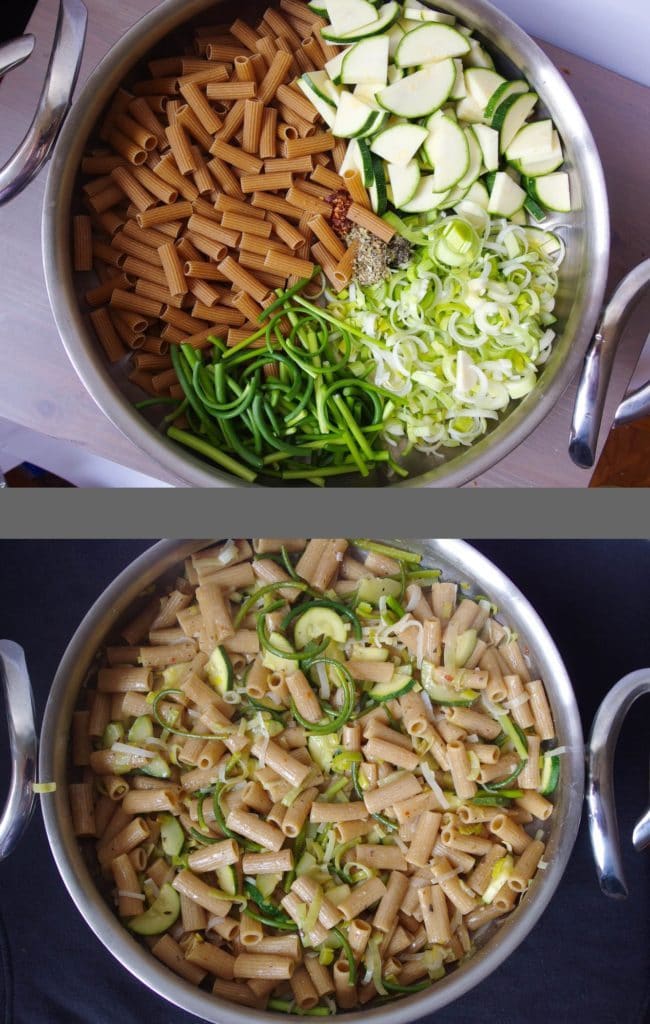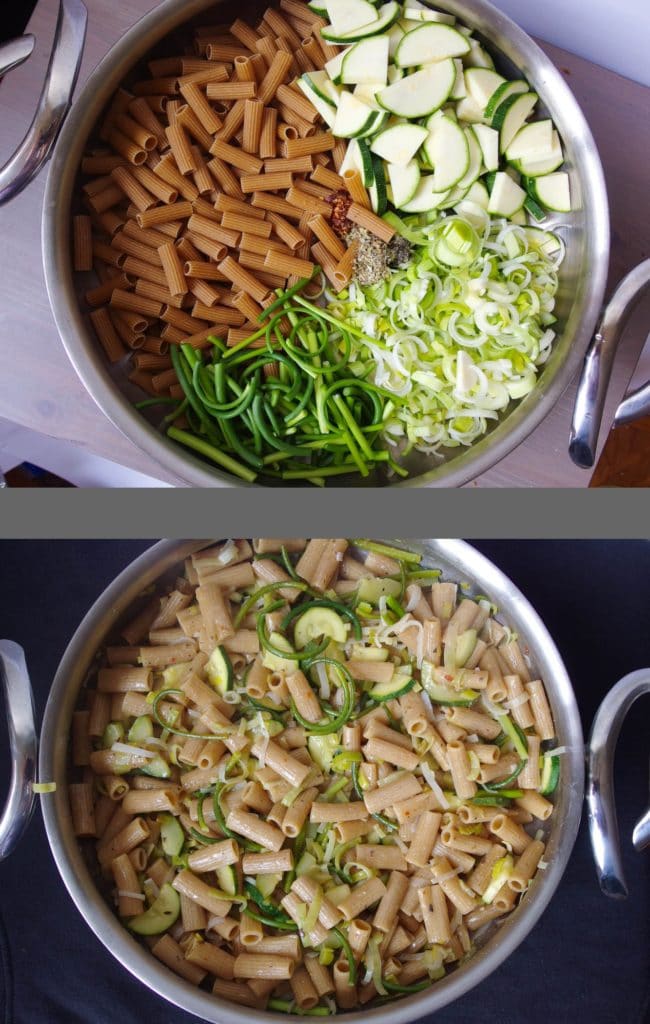 One Pot Pasta with Zucchini from Yup It's Vegan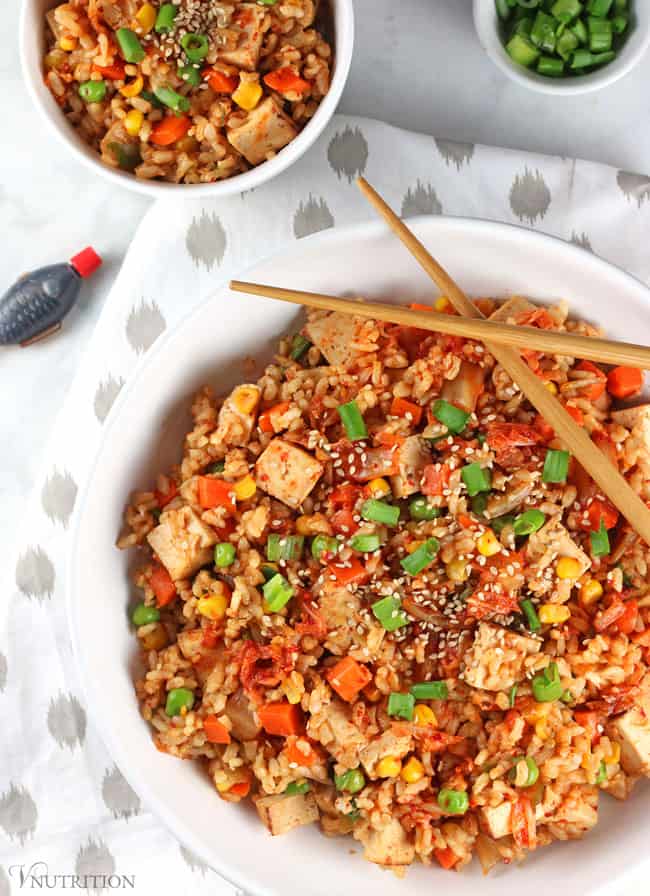 Vegan Kimchi Fried Rice from V Nutrition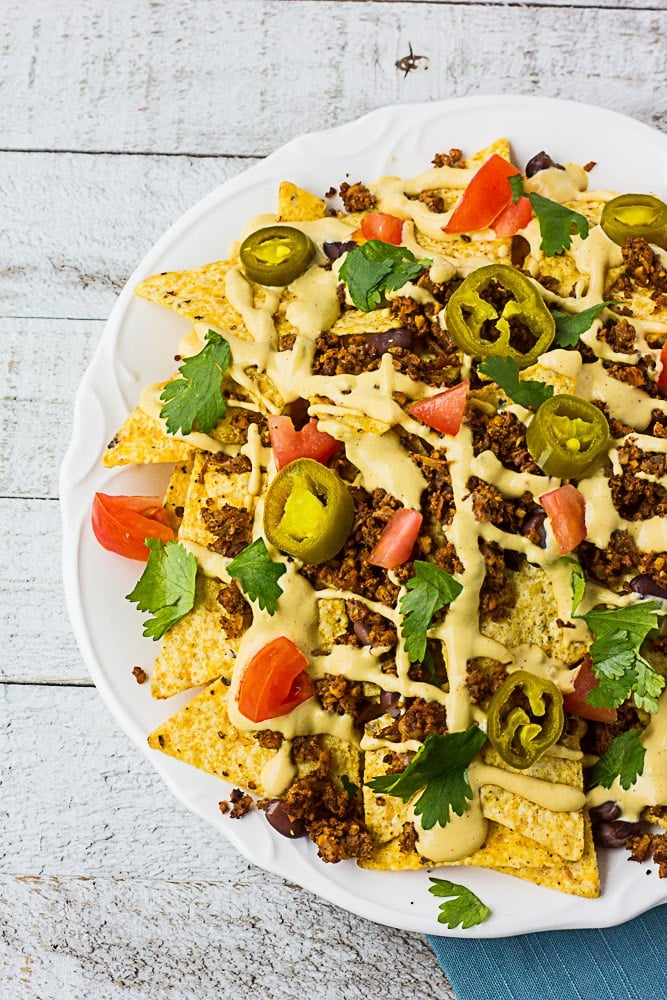 Ultimate Fully Loaded Vegan Nachos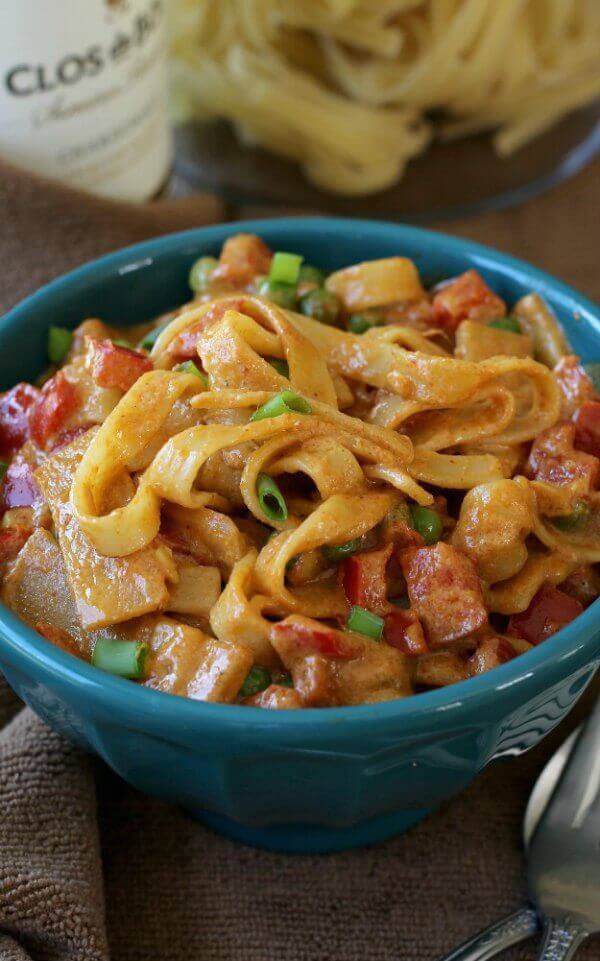 Thai Curry Fettuccine Recipe from Vegan in the Freezer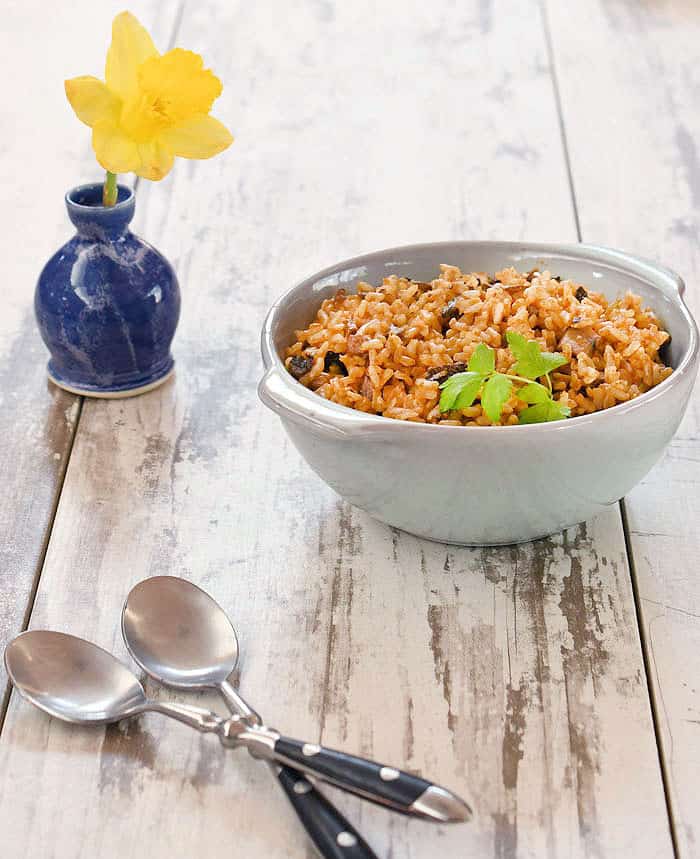 Vegan Instant Pot Dirty Rice and Stove-top Smoky Red Beans from Healthy Slow Cooking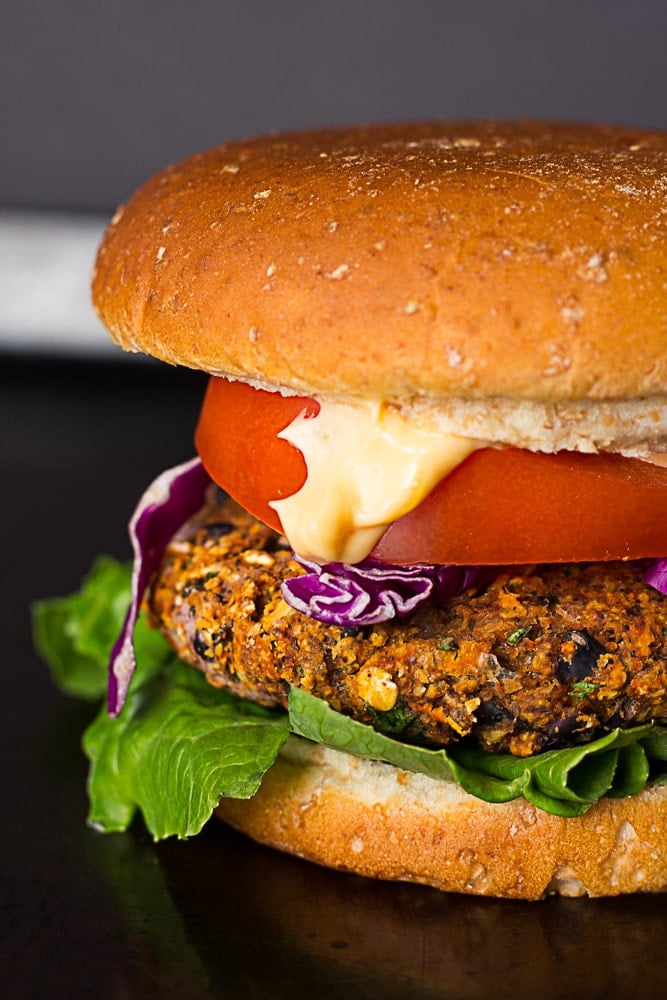 The Best Black Bean Veggie Burger (for faster, pan fry for 2-3 minutes on each side instead of baking)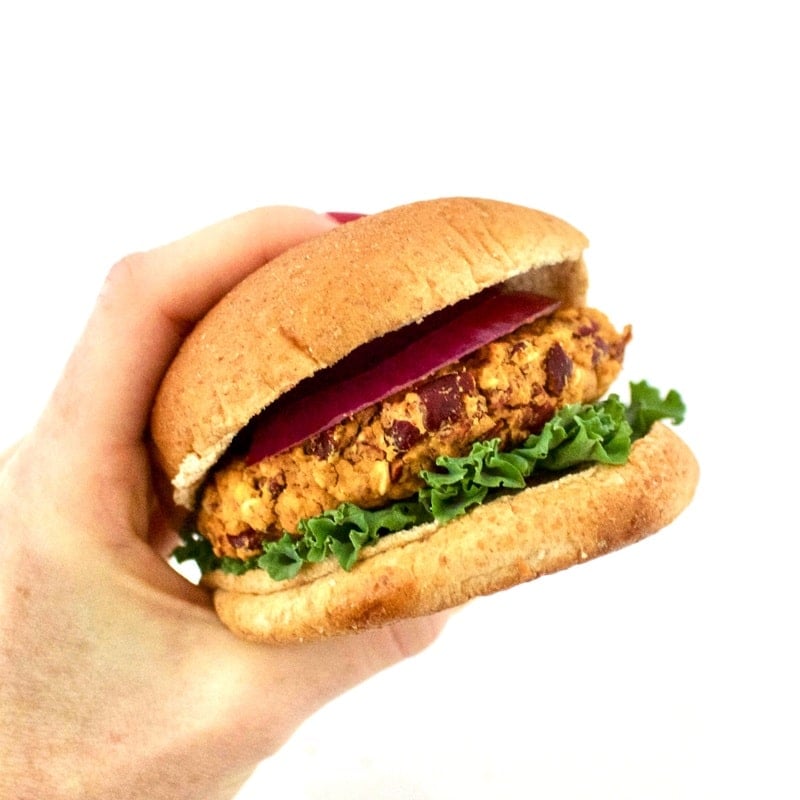 Kidney Bean Burgers from VegAnnie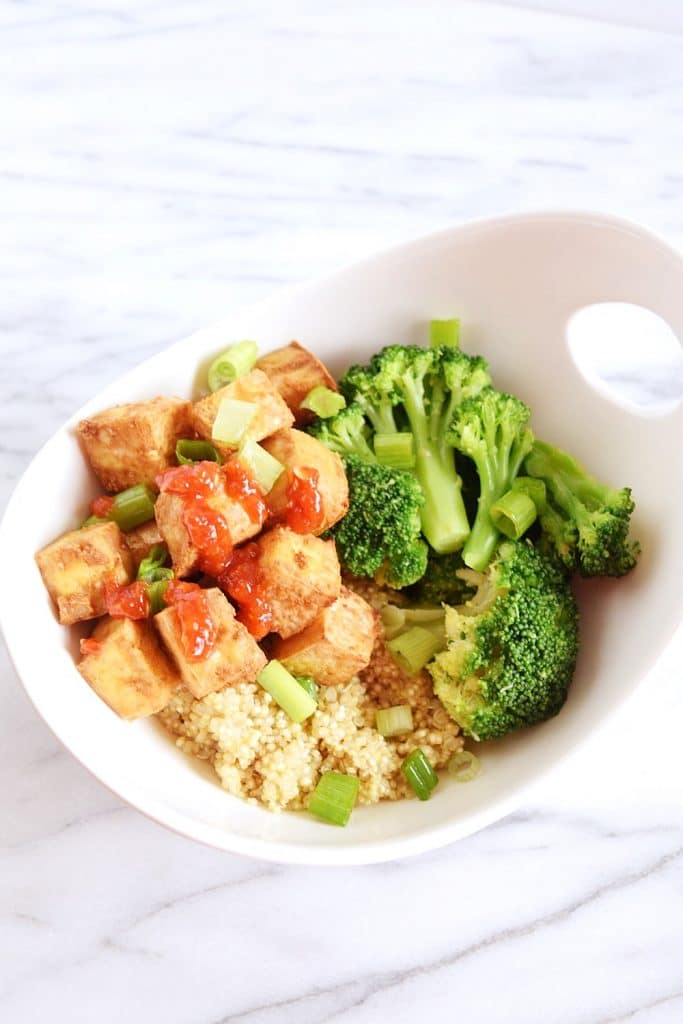 Vegan Crispy Garlic Tofu from Beaming Banana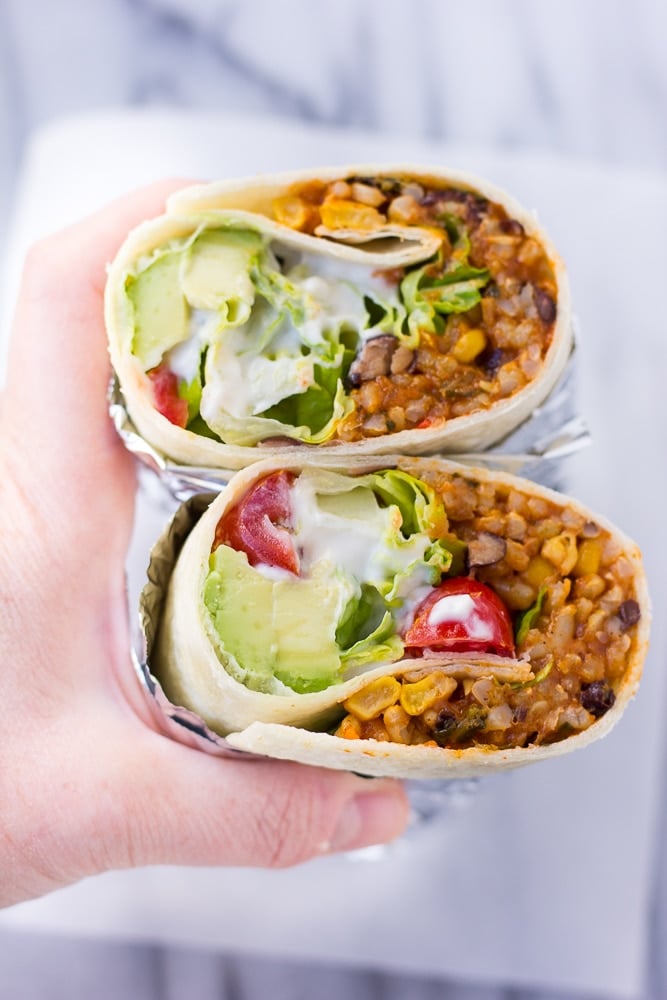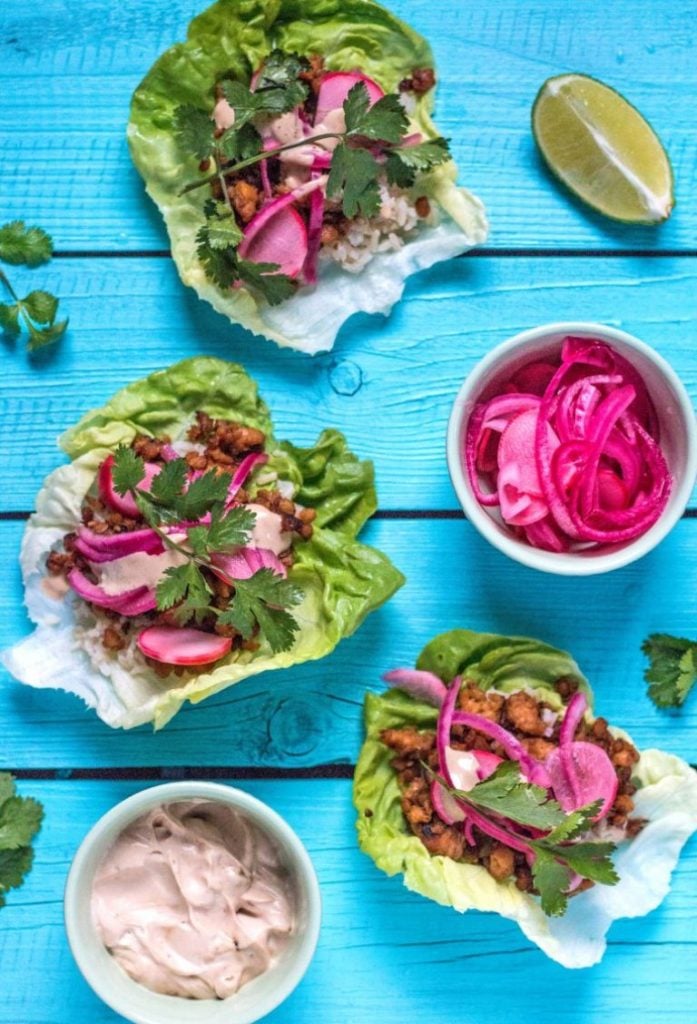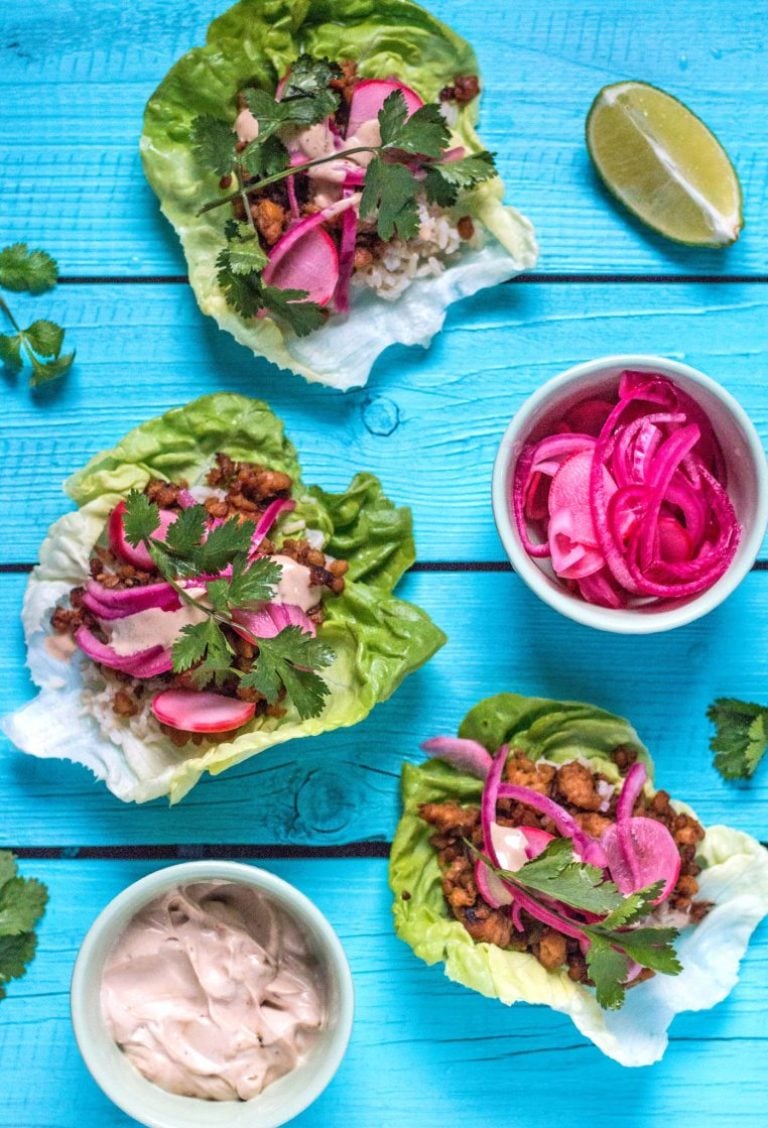 Korean Tempeh Lettuce Wraps from The Nut Free Vegan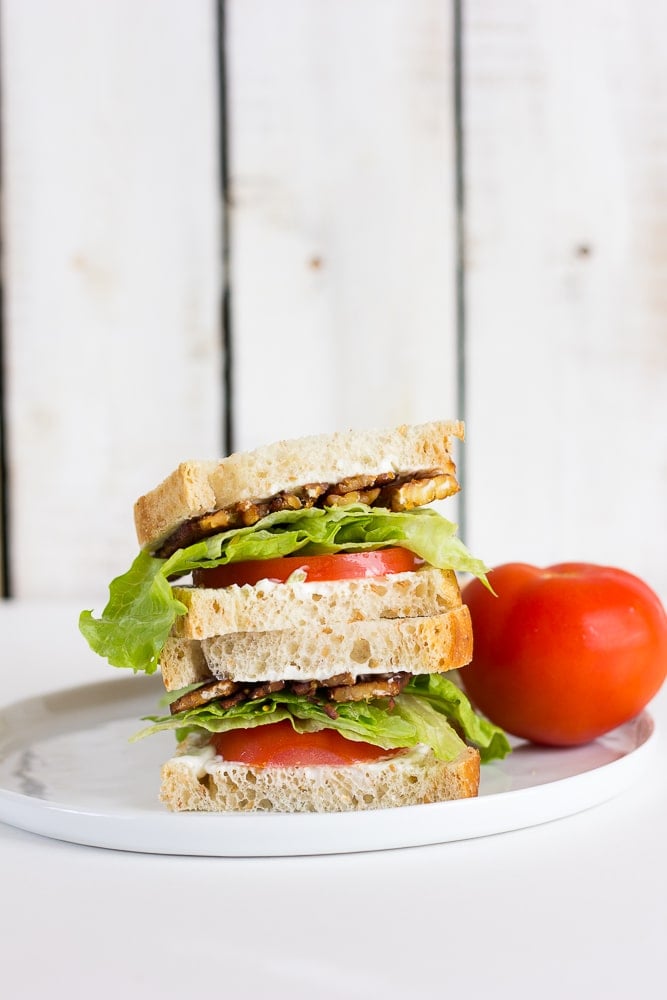 Vegan BLT Sandwich with Baked Tempeh Bacon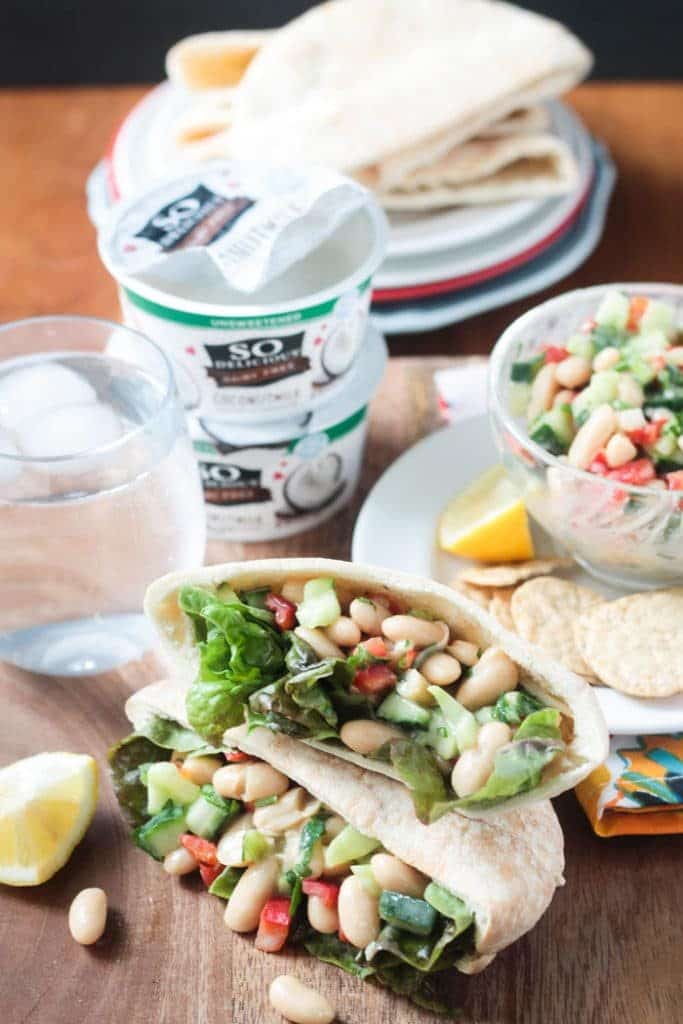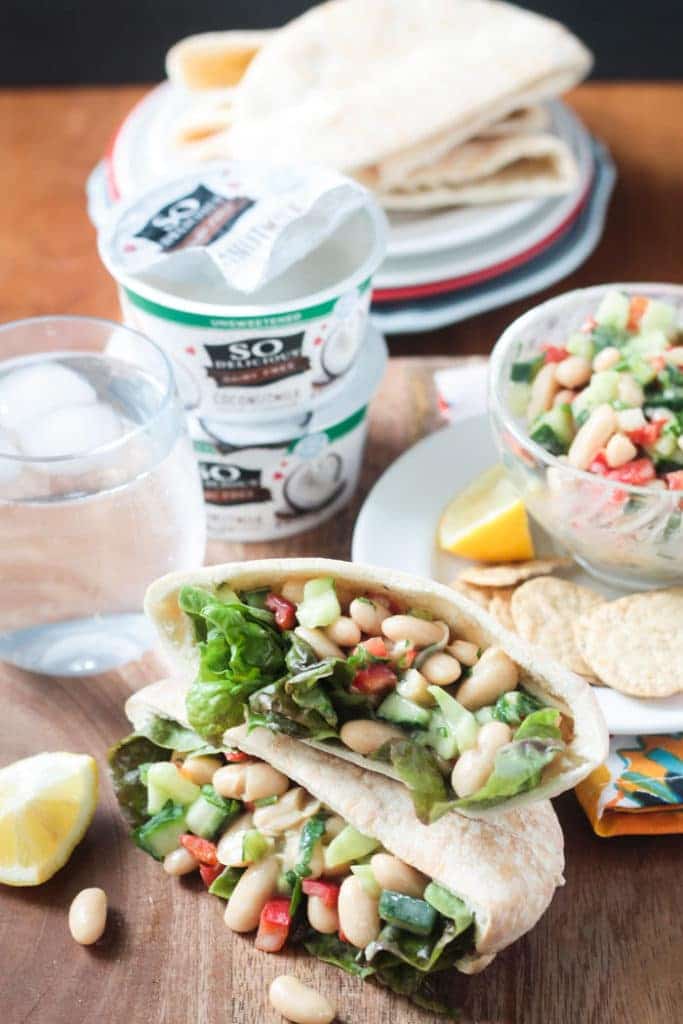 Quick & Easy White Bean Salad from Veggie Inspired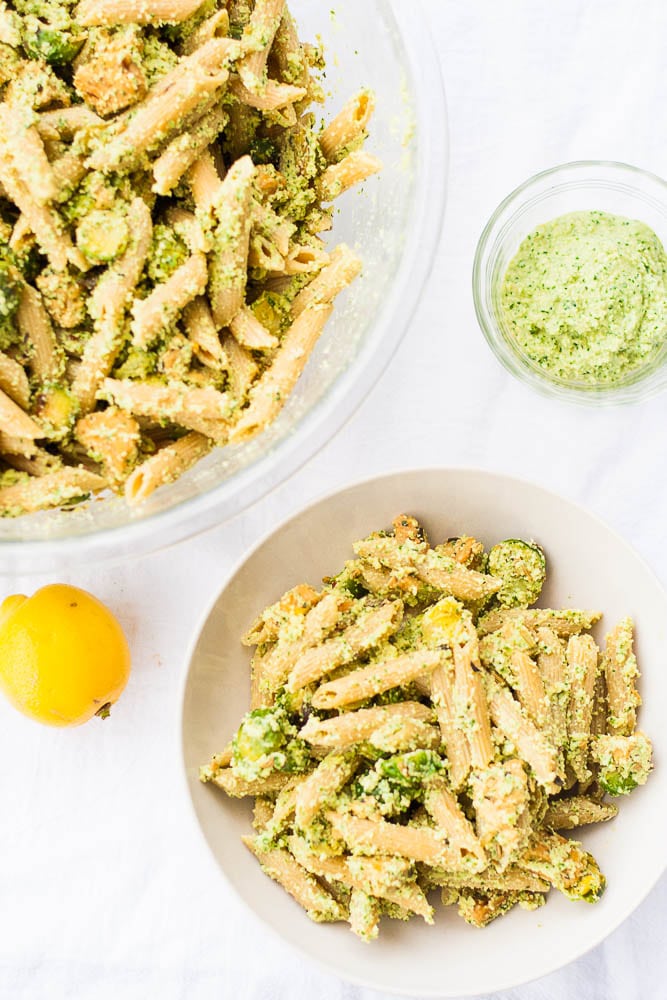 Pesto Pasta (to make easier and faster, skip the brussels and tempeh)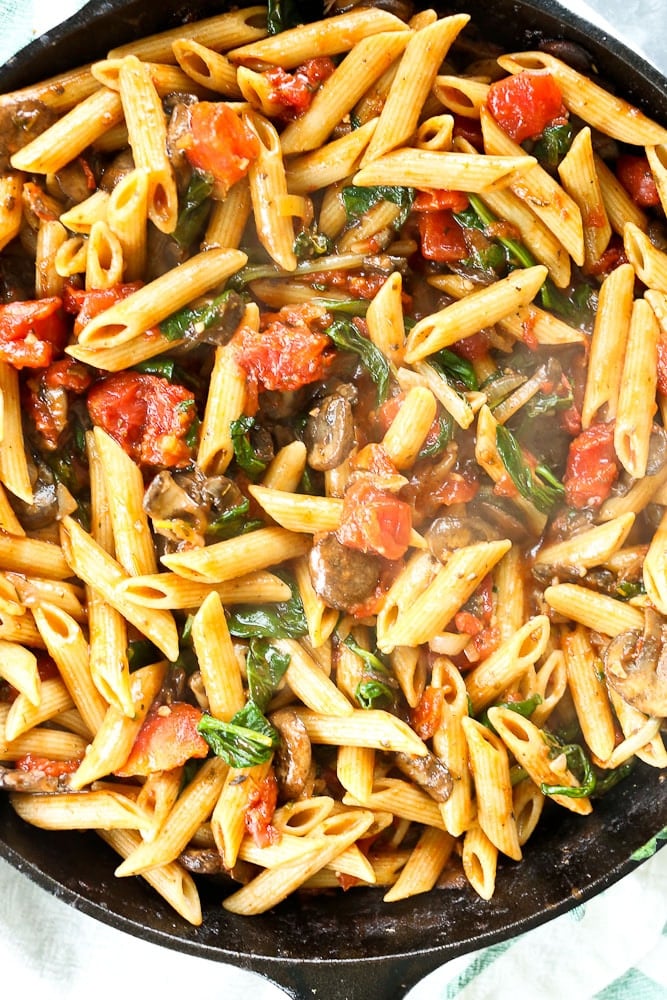 Whole Wheat Penne with Mushrooms, Spinach and Tomatoes from Happy Healthy Mama
10 Super Easy Vegan Meal Ideas
1. Easy Refried Bean Burritos
Gather some canned refried beans (warm them up), salsa, avocado slices, lettuce, tomatoes and any other burrito fixings you have around, stuff them into a tortilla and you have dinner.
2. Hummus Vegetable Wraps
All you need for this is some hummus, a wrap or tortilla, and any veggies you like. Lettuce, kale, tomato slices, cucumber slices, shredded carrots and avocado are good choices. Spread the hummus on the wrap, stuff with veggies and roll it up.
3. Veggie Sandwiches
A lot like the wraps, but in bread (I love Dave's Killer Bread or sourdough). Layer with hummus, avocado slices, lettuce, shredded carrots, red onion slices, tomatoes, cucumbers and maybe mustard.
4. Quick Pita Pizzas
What you need: pita bread, pizza sauce, non-dairy cheese shreds (like Daiya or Follow Your Heart) and veggies of choice. I like mushrooms, tomatoes, spinach, chopped small broccoli and green pepper.
Preheat the oven to 400 degrees F. Spread pizza sauce on pita bread and top with desired ingredients. Pop in the oven for 10 minutes or so, until the cheese is melted.
5. Quick Stir Fry and Rice
To make this super easy, you can buy either fresh or frozen stir fry vegetable mixes. Otherwise, chop up some veggies such as onion, garlic, broccoli, carrots, red pepper, cauliflower, bok choy, spinach, mushrooms, tomatoes; almost any vegetable you have or like.
Stir fry the veggies in a little olive oil (or not if avoiding oil), then season with a little soy sauce and other spices to taste (like cumin, chili powder or curry powder). Serve with rice (you can even get frozen pre-cooked rice or packets you simply microwave).
6. Veggie Burgers
Of course it's better to make your own veggie bean burgers, but there are some great tasting veggie burgers on the market these days if you are short on time. It's still better than McDonalds, right? 🙂
Just check the ingredients and look for ones with real food instead of soy protein isolate, but do the best you can! Sometimes there are eggs or milk ingredients, so watch out for that. Then just get some buns, lettuce, tomato, onion, pickles, ketchup and mustard.
7. Spaghetti 
What you need: spaghetti noodles, marinara sauce and optional vegan meatballs. Gardein vegan meatballs are pretty delicious for an occasional quick meal!
Or skip the vegan meatballs and saute a chopped onion, some garlic, tomatoes, mushrooms and spinach and then pour in the marinara for a delicious vegetable sauce to go over the pasta.
8. Baked Beans and Baked Potatoes with Steamed Broccoli
What you need: canned vegetarian baked beans, a few russet potatoes and broccoli (frozen is fine).
Bake the potatoes for about an hour at 350 degrees F or poke with a fork and microwave for 5-6 minutes until done. Warm the beans and steam the broccoli. Cut open the potatoes and pour the beans inside. Serve with broccoli on the side.
9. BBQ Tempeh Tacos and Cabbage
What you need: a jar of BBQ sauce, a block of tempeh, small tortillas and a bag of shredded cabbage.
Crumble the tempeh into a pan, add the BBQ sauce and cook for 5-10 minutes. Serve in tortillas with shredded cabbage.
10. Easy Beans and Rice
Warm up a can of black beans, some rice (again, may use frozen pre-cooked rice or quick rice) and add chopped avocados, salsa, lettuce, tomato chunks and hot sauce if desired. Easy and delicious!
I hope you enjoyed this easy vegan recipes post and found something helpful!
Nora