Best Vegan Desserts + Chocolate Chip Cookie Bars
This post may contain affiliate links. Read my full disclosure here.
Here are 50 of the BEST vegan desserts that even non-vegans will love! With cookies, cakes, pies, cinnamon rolls, brownies and even candy, there is something to satisfy every craving. Plus, these desserts are simple to make, often in 1 bowl!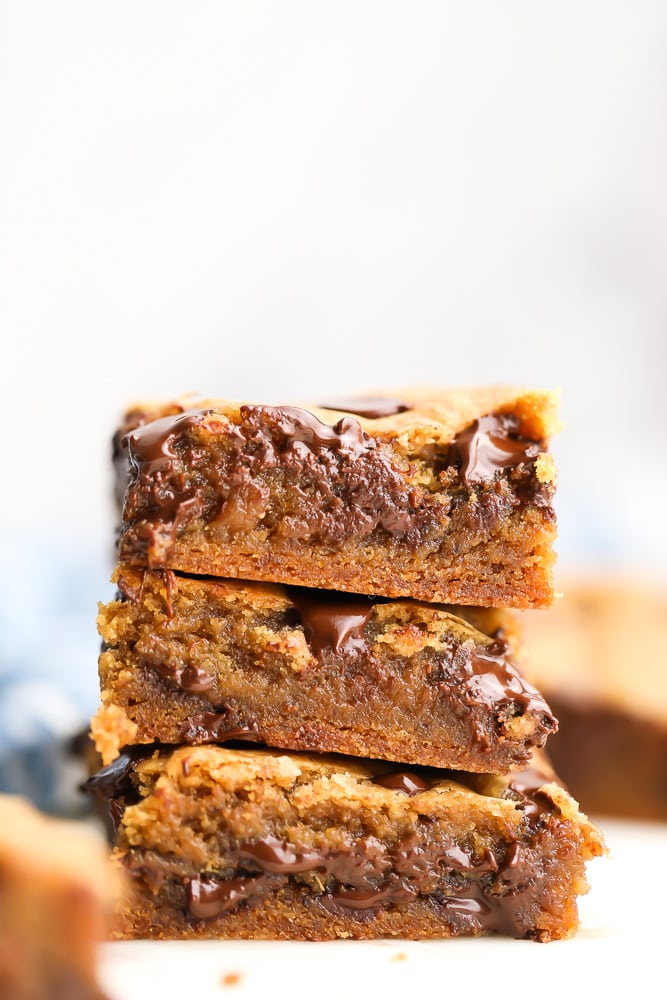 Vegan Chocolate Chip Cookies Bars – Scroll down or use the 'Jump to Recipe' button to go to the recipe. My favorite!
You can click on either the photo or the text link below each photo to go to the recipes.
Vegan Cookies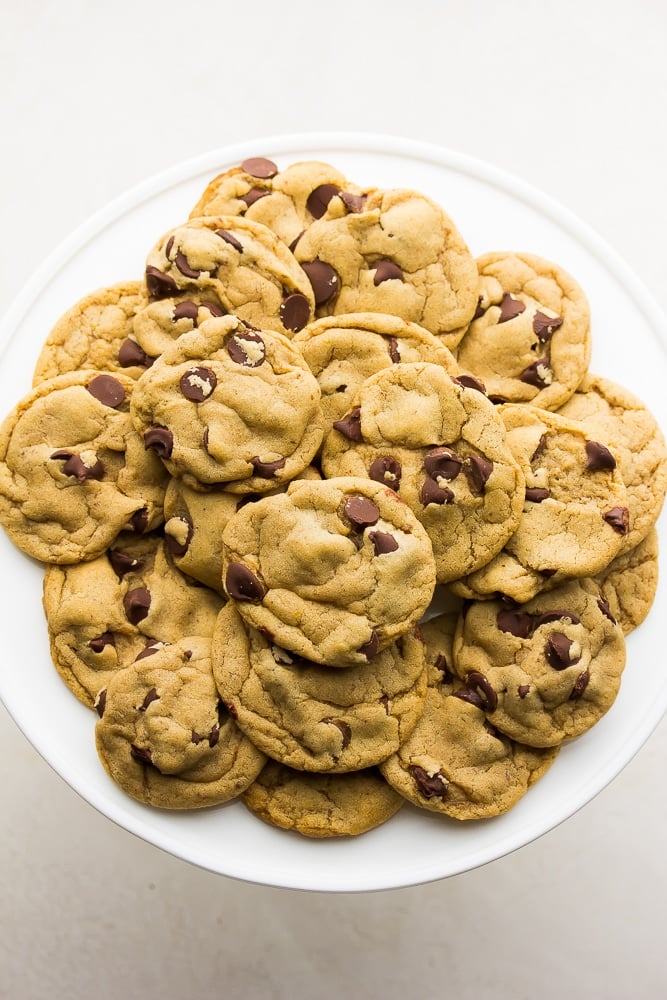 Perfect Vegan Chocolate Chip Cookies – These are simply the best chocolate chip cookies, vegan or not! Made in 1 bowl and oh-so-soft, chewy and full of chocolate chips.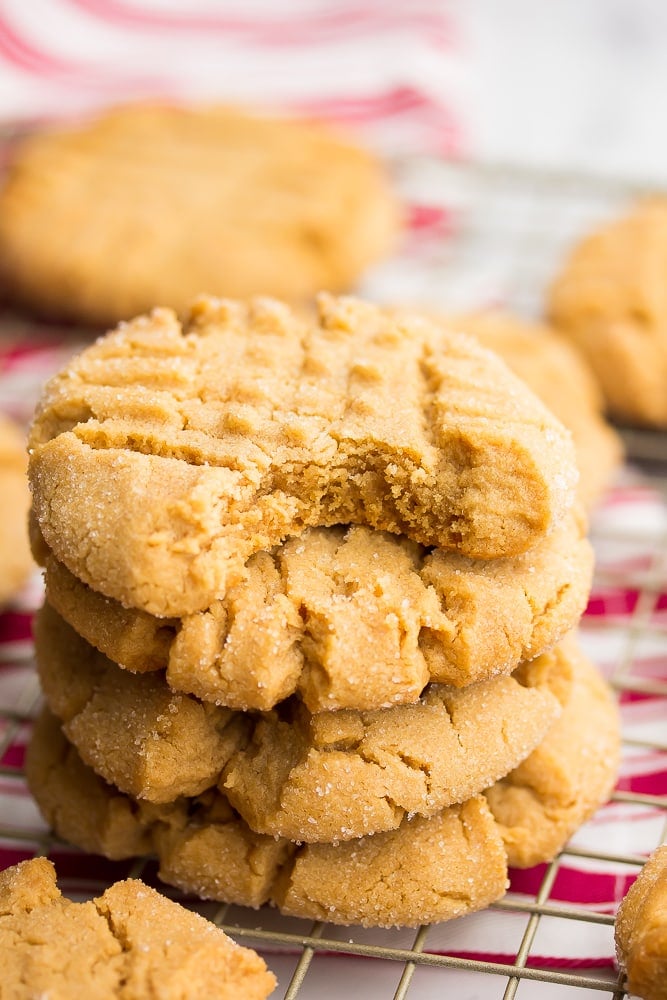 Vegan Peanut Butter Cookies – Easy to make in just 1 bowl, these Vegan Peanut Butter Cookies are soft, chewy, and melt in your mouth delicious!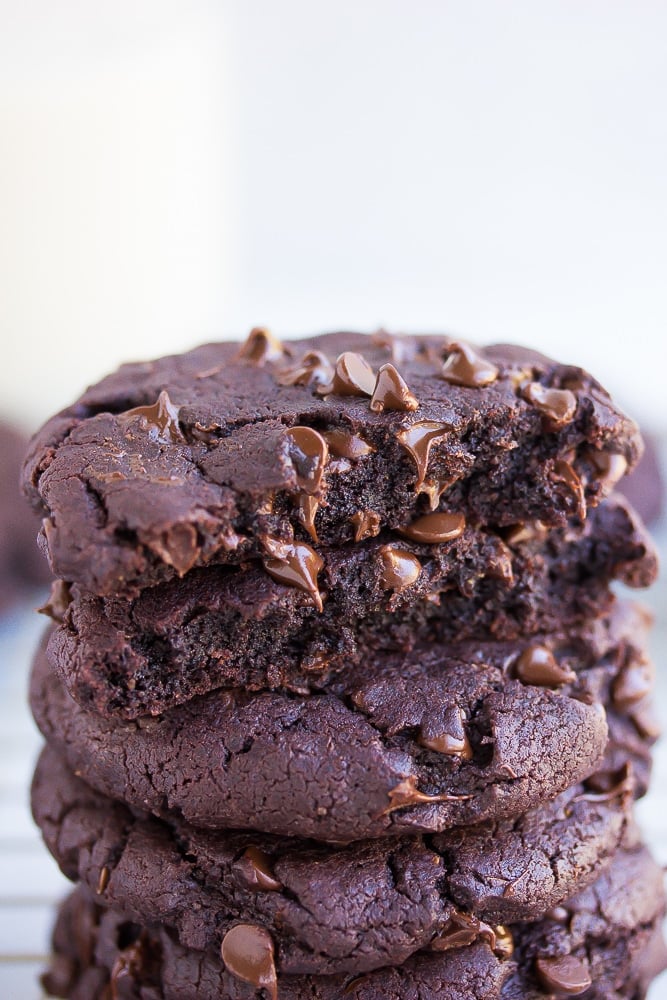 Ultimate Vegan Chocolate Cookies – Fudgy, brownie-like, chewy with soft centers and best of all made in 1 bowl.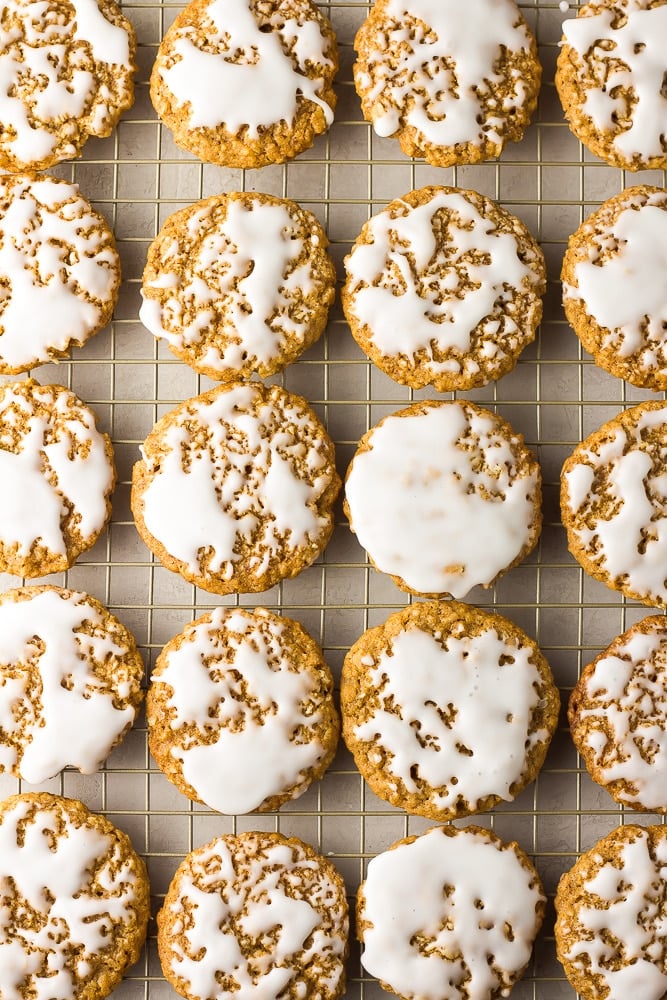 Iced Vegan Oatmeal Cookies – They have soft centers with chewy edges and are topped with a simple icing that sets so you can stack and gift them if you want.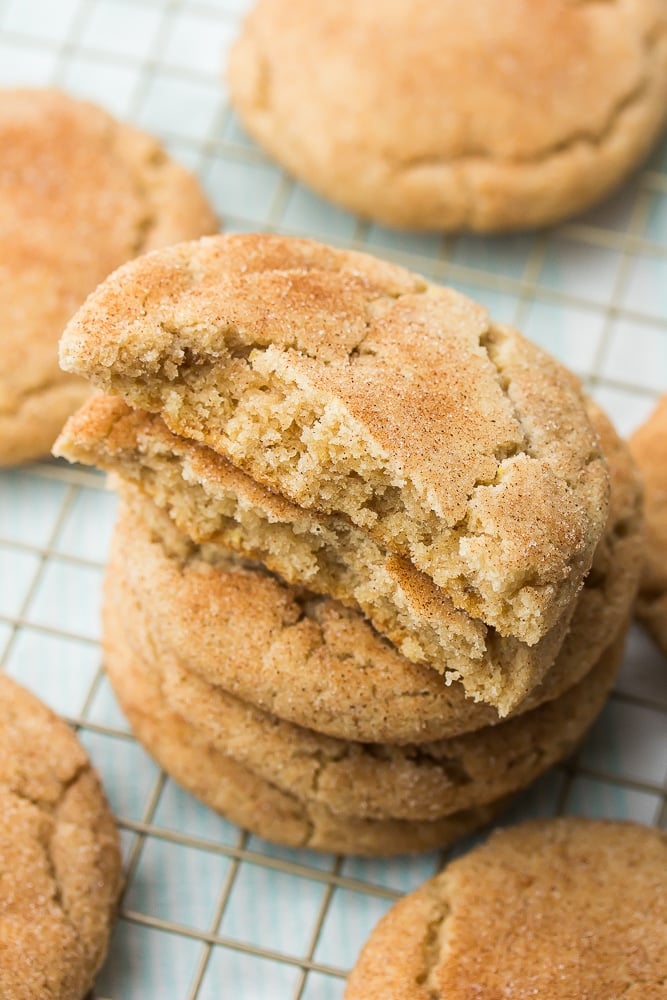 Vegan Snickerdoodles – Soft, thick and oh-so puffy, these cookies are sure to be a hit! They are easy to make and turn out perfect every time.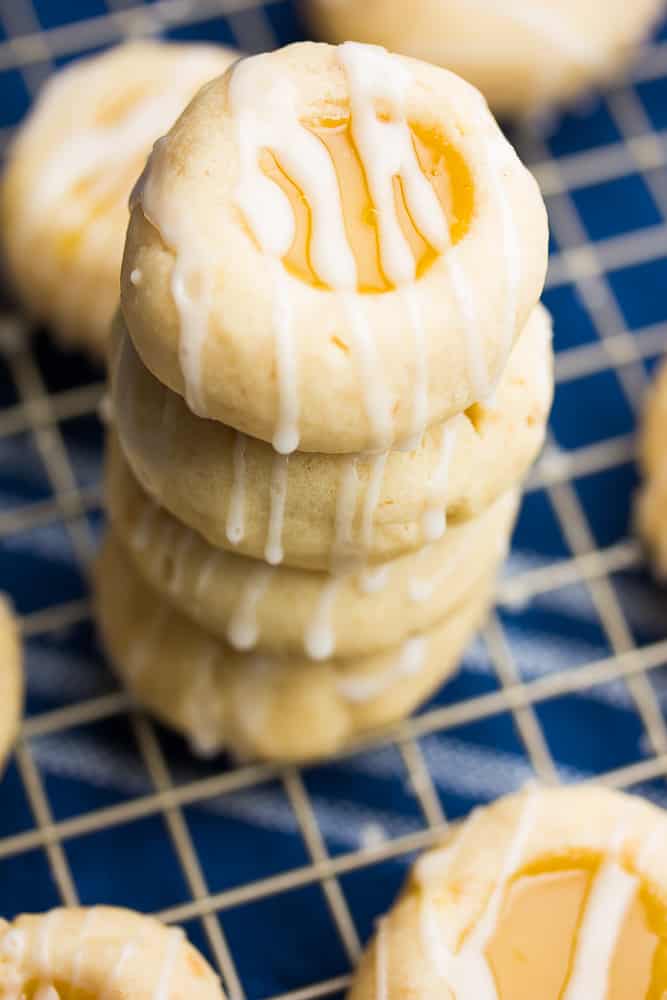 Vegan Lemon Shortbread Cookies – These cookies are made with easy vegan lemon curd and a buttery shortbread base, then drizzled with a simple icing. The perfect cookie for Spring and Summer!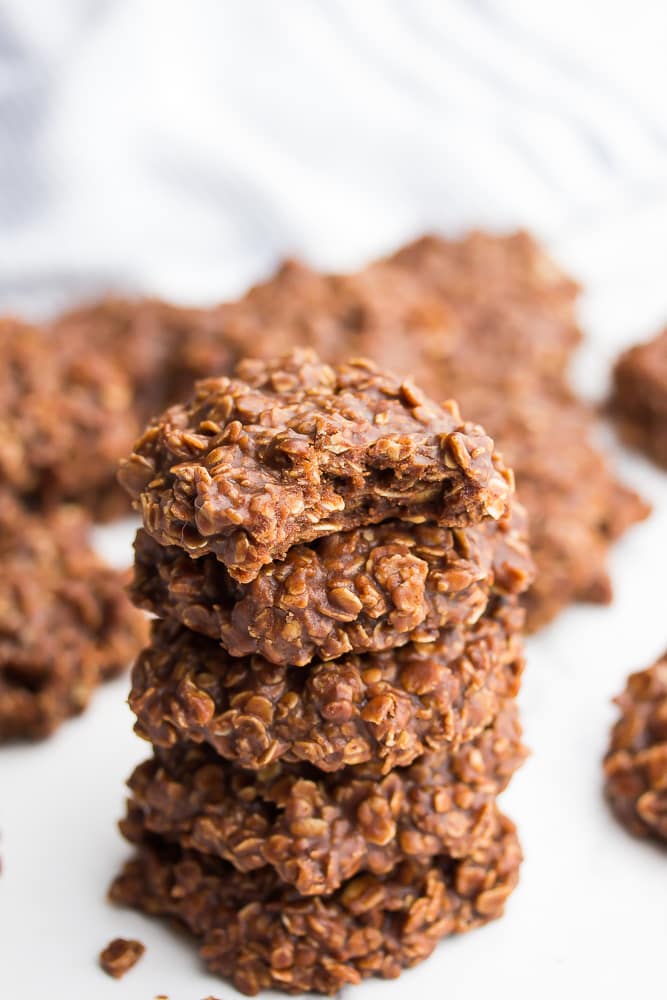 Vegan No Bake Cookies – No need to turn on the oven for these chocolate, peanut butter and oat cookies! By far my kid's favorite cookie and they are so easy to make.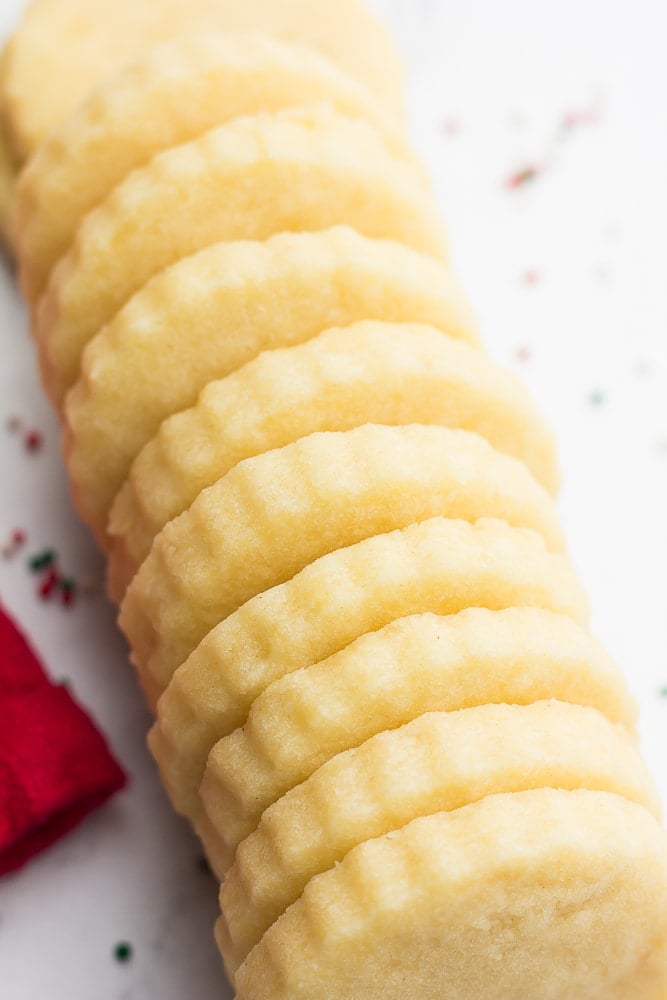 Vegan Shortbread Cookies – Buttery, crisp and delicious with a cup of tea! Made with only 4 ingredients, they are perfect for the holiday season or any time of year.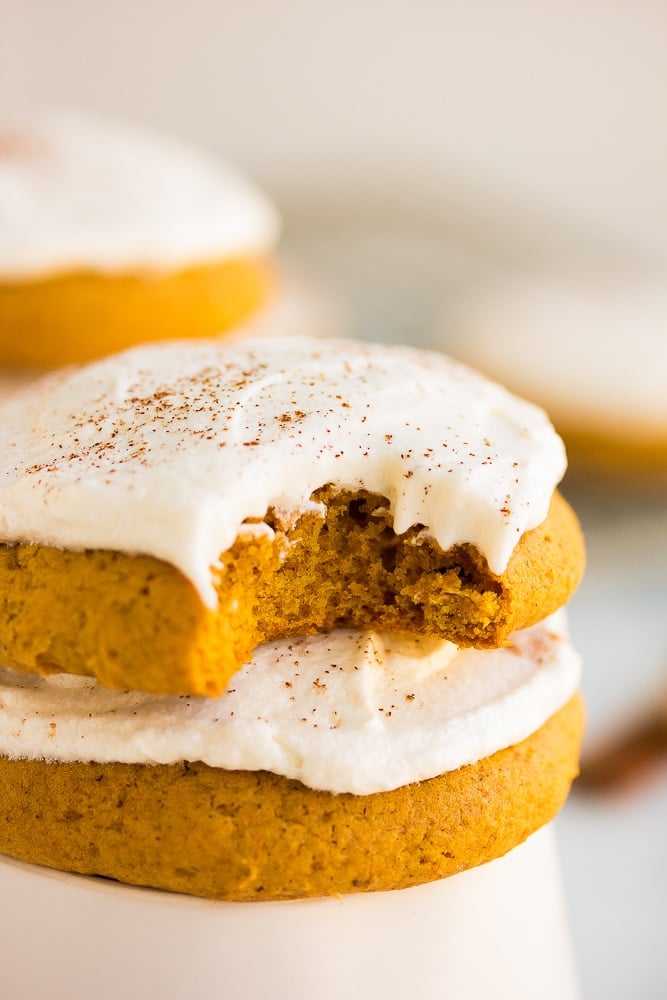 The Best Vegan Pumpkin Cookies – Soft, bakery style pumpkin cookies with a tangy and sweet white frosting that tastes like cream cheese frosting (with no cream cheese!). Best of all, they're easy to make in 1 bowl.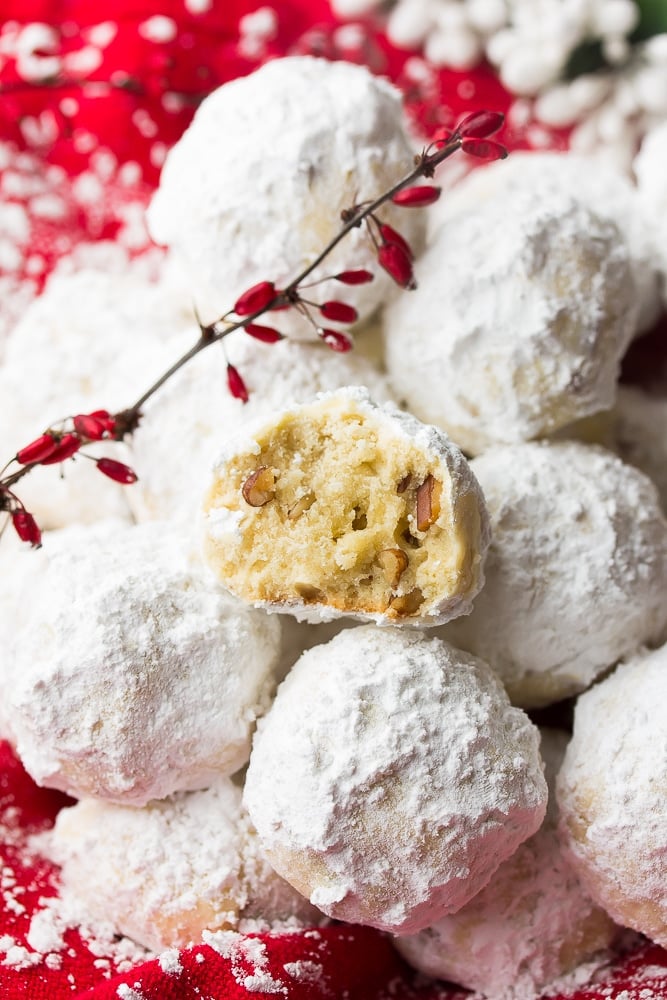 Vegan Snowball Cookies – Festive little holiday cookies that are buttery, full of pecans and rolled in powdered sugar! Made in 1 bowl with 5 ingredients.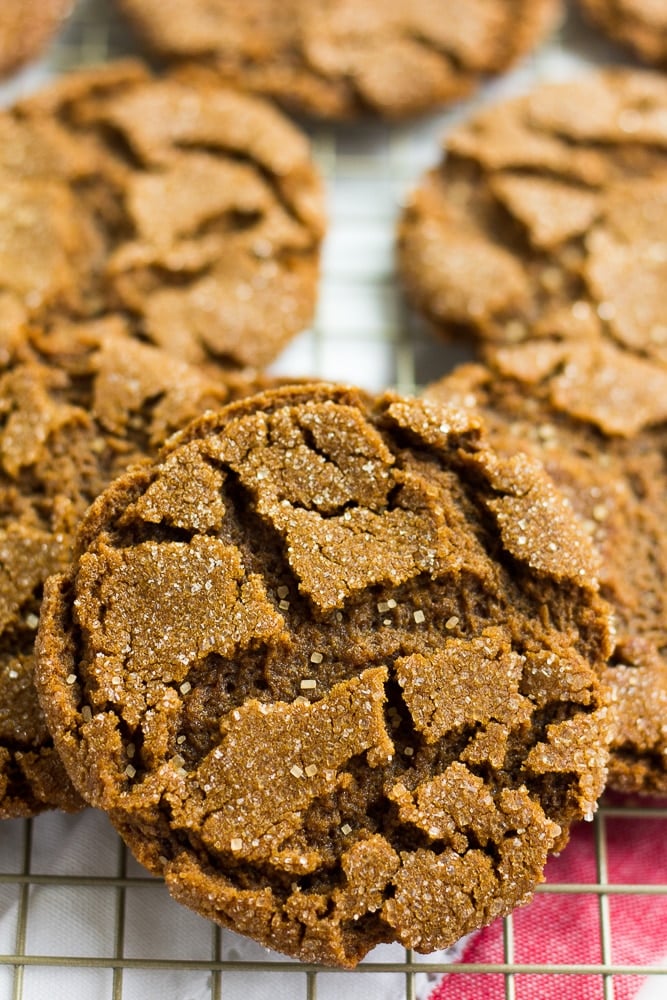 Vegan Ginger Cookies – Chewy, delicious ginger cookies, full of holiday spices and molasses. 1 bowl!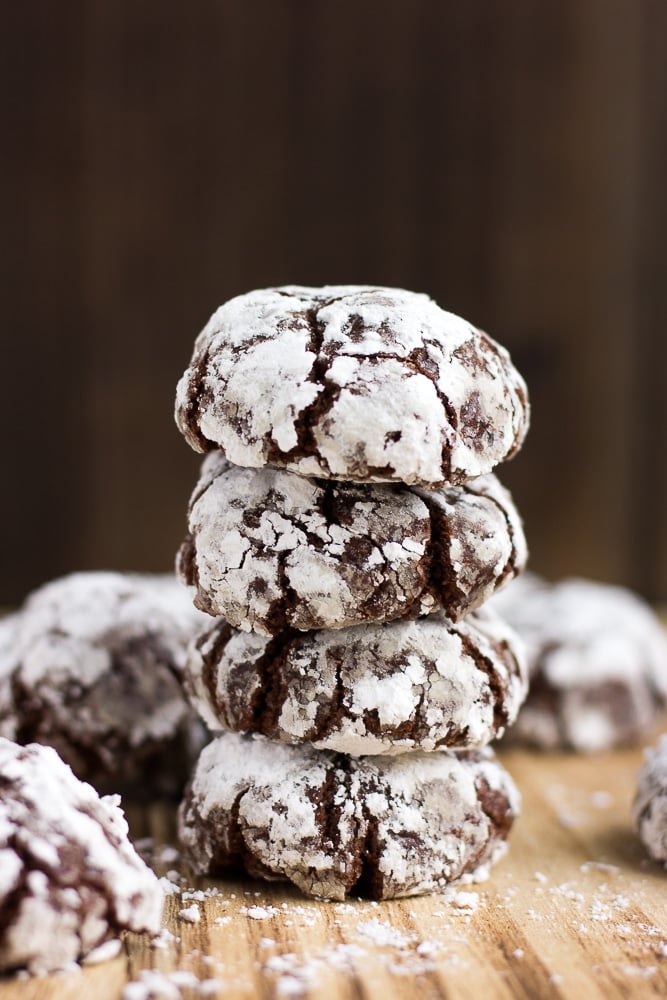 Vegan Chocolate Crinkle Cookies – Fudgy and rich, these cookies are so pretty and a serious crowd pleaser!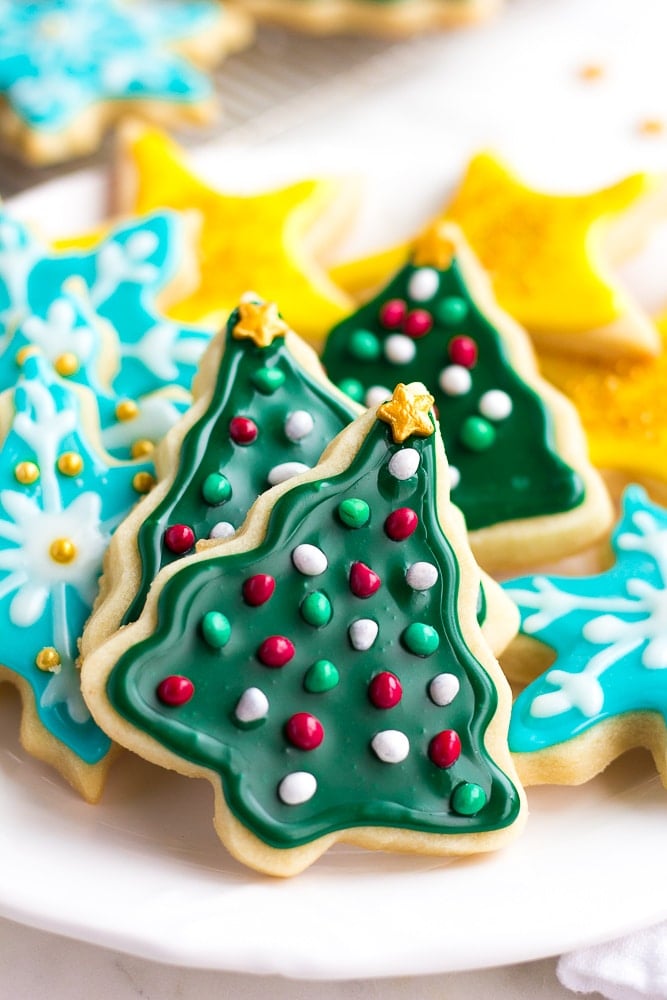 The Best Vegan Sugar Cookies – Perfect and soft sugar cookies with crispy edges, for all your holiday needs. No one would guess they're vegan!
Vegan Cake and Cupcakes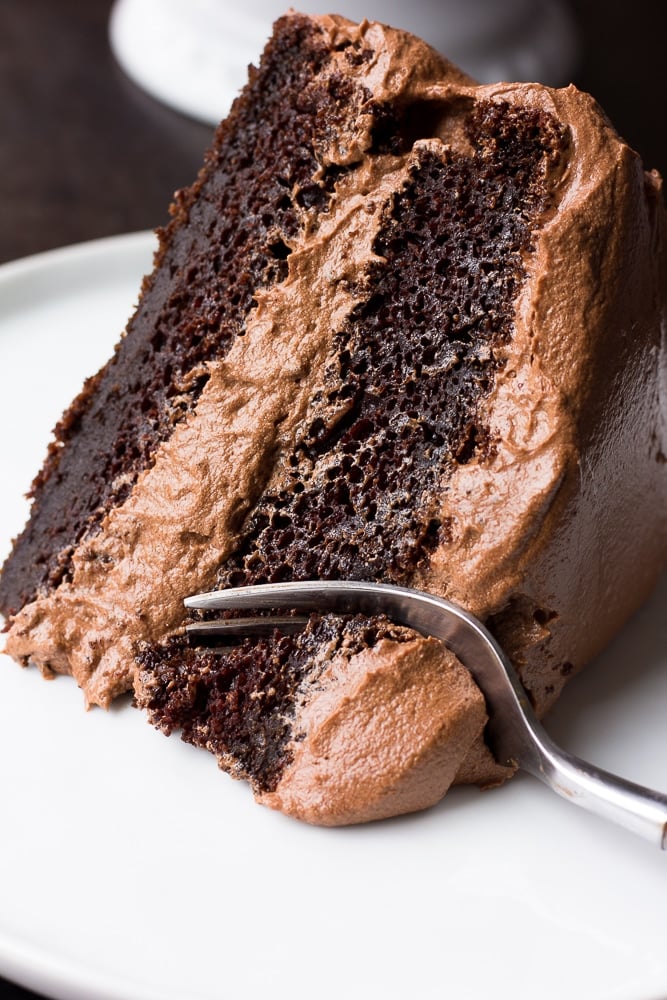 The Best Vegan Chocolate Cake – A quick and easy recipe, made in 1 bowl! This really is the best chocolate cake ever, vegan or otherwise. It's super moist, rich and full of chocolate.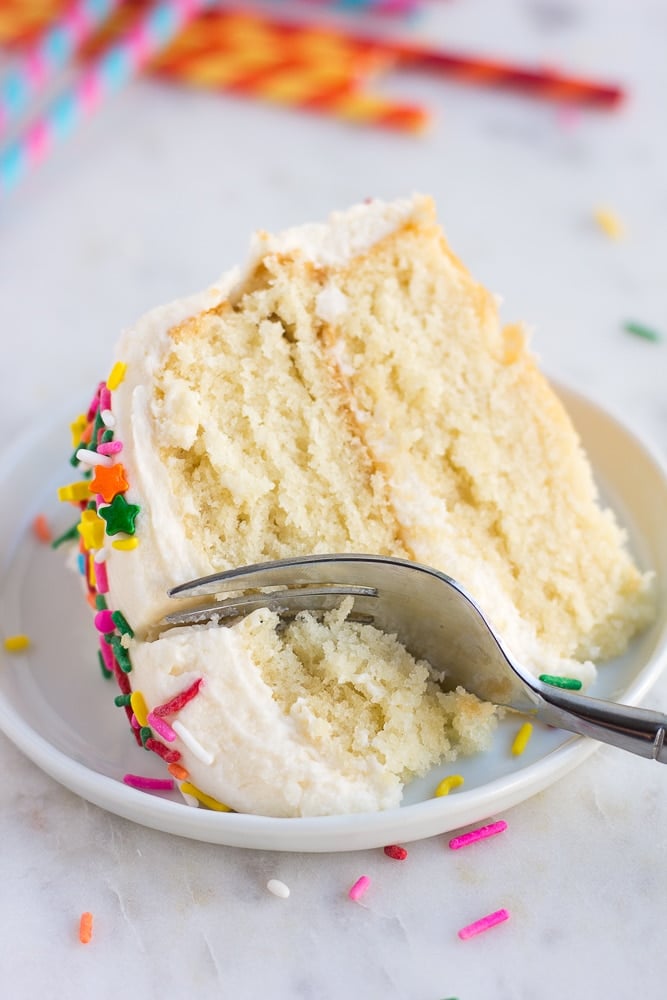 Vegan Vanilla Cake – Fluffy and moist, this is a must have cake for all kinds of occasions!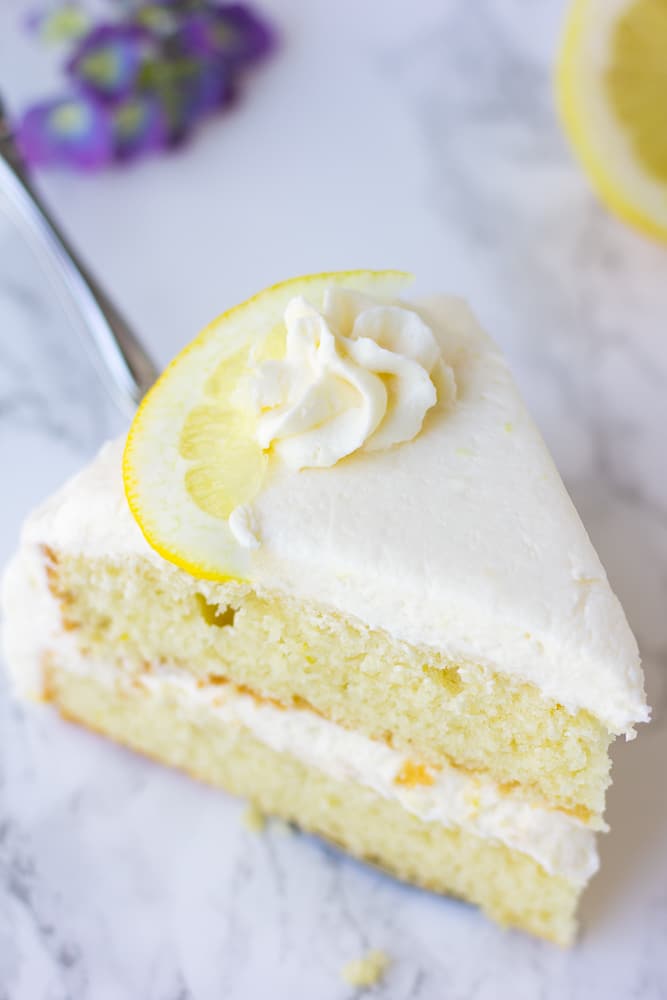 Vegan Lemon Cake – Each bite is infused with bright lemony flavor, and it is so fluffy and moist!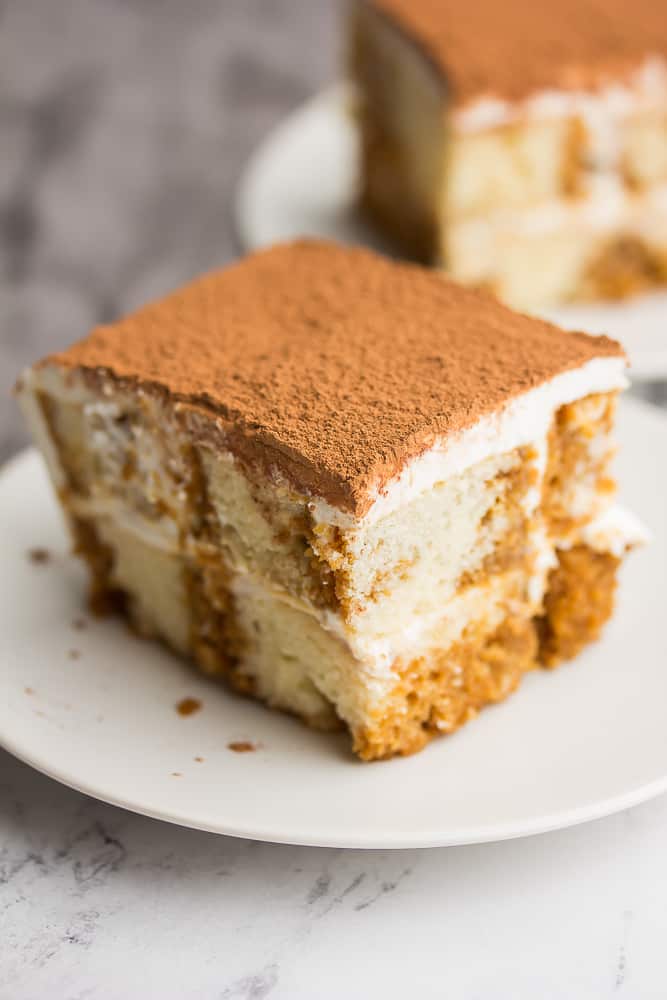 Vegan Tiramisu – The rich and decadent flavors in this dairy free tiramisu will have you going back for seconds!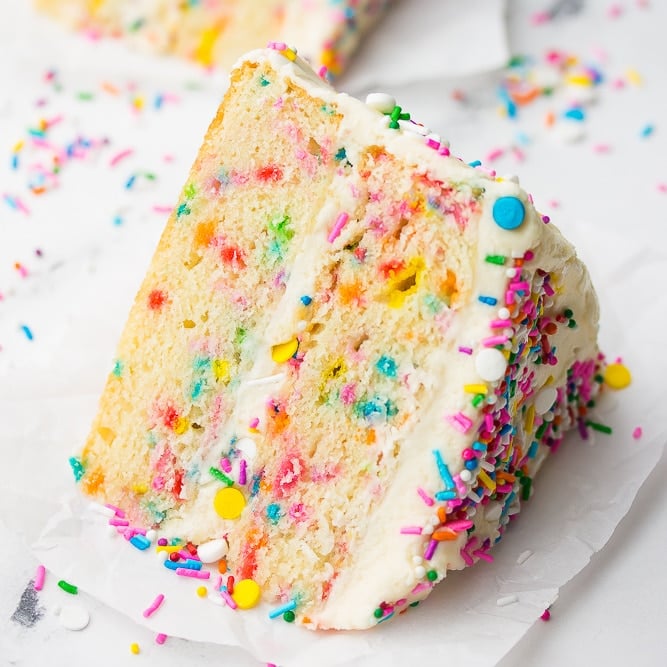 Vegan Funfetti Cake – Super soft, moist and full of colorful sprinkles of course! Made in just 1 bowl with simple ingredients.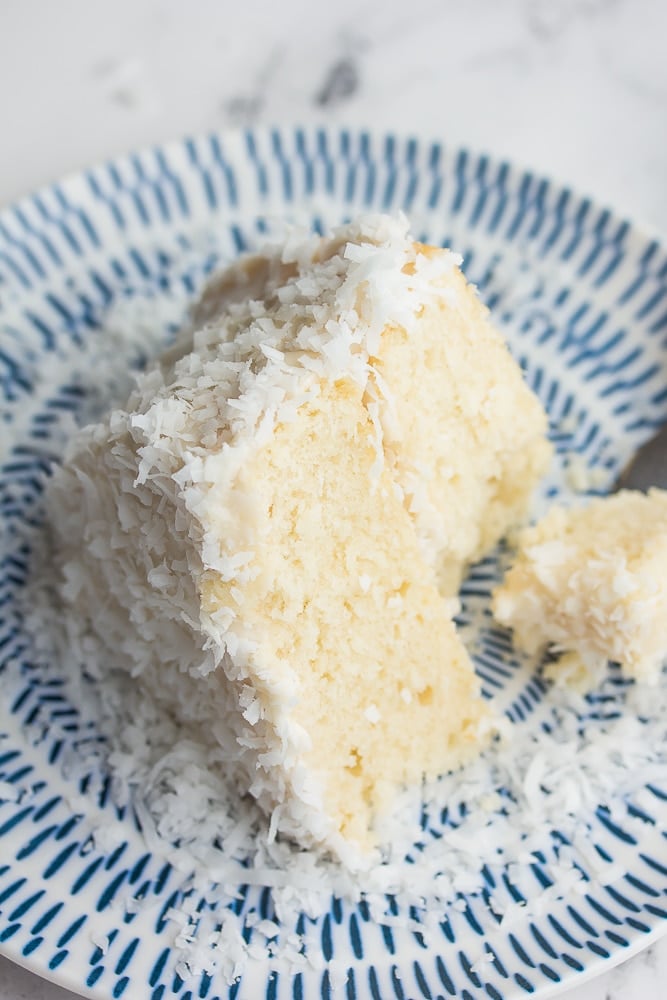 1 Bowl Vegan Coconut Cake – Fluffy, light, oh-so-soft and topped with a creamy coconut frosting. If you are a coconut lover, this cake is for you!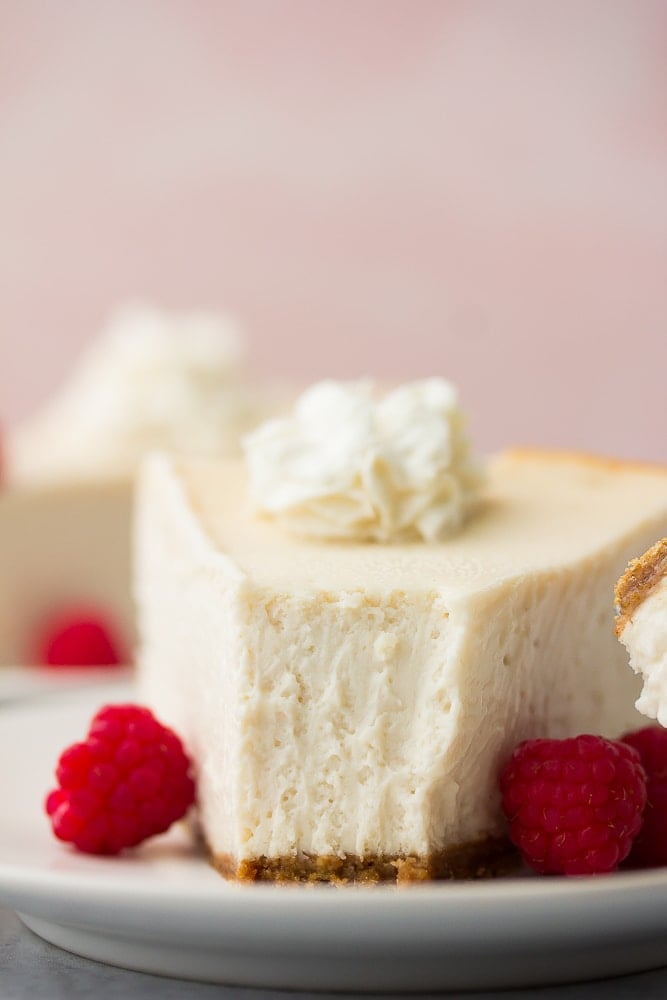 The Best Vegan Cheesecake – This cheesecake is light, creamy and smooth with no dairy or nuts. You won't believe it!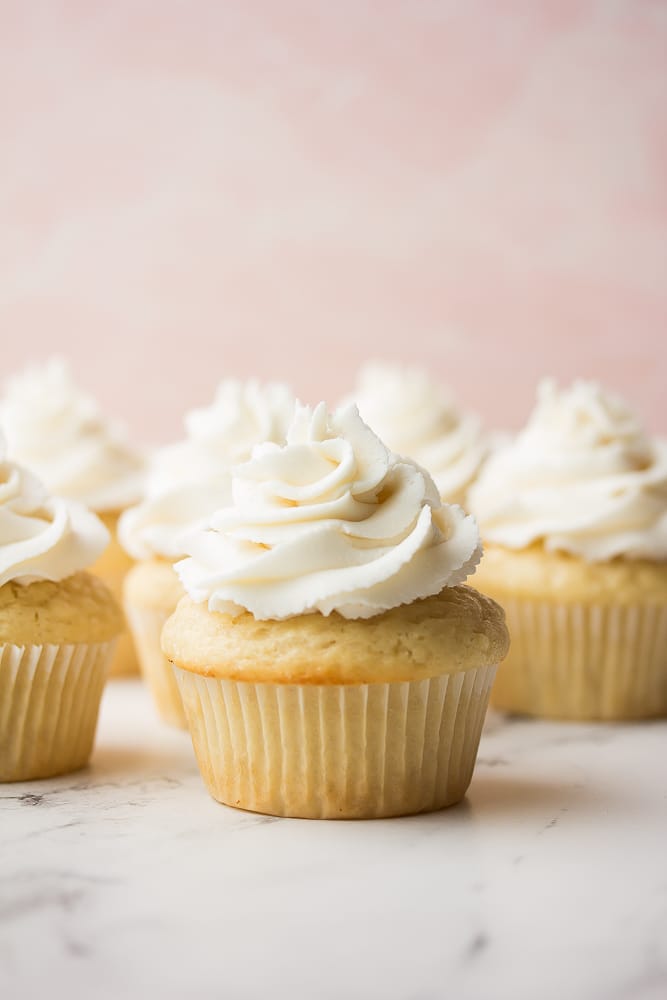 Vegan Vanilla Cupcakes – Tender, fluffy and perfect for birthdays and other celebrations. Easy to make in 1 bowl.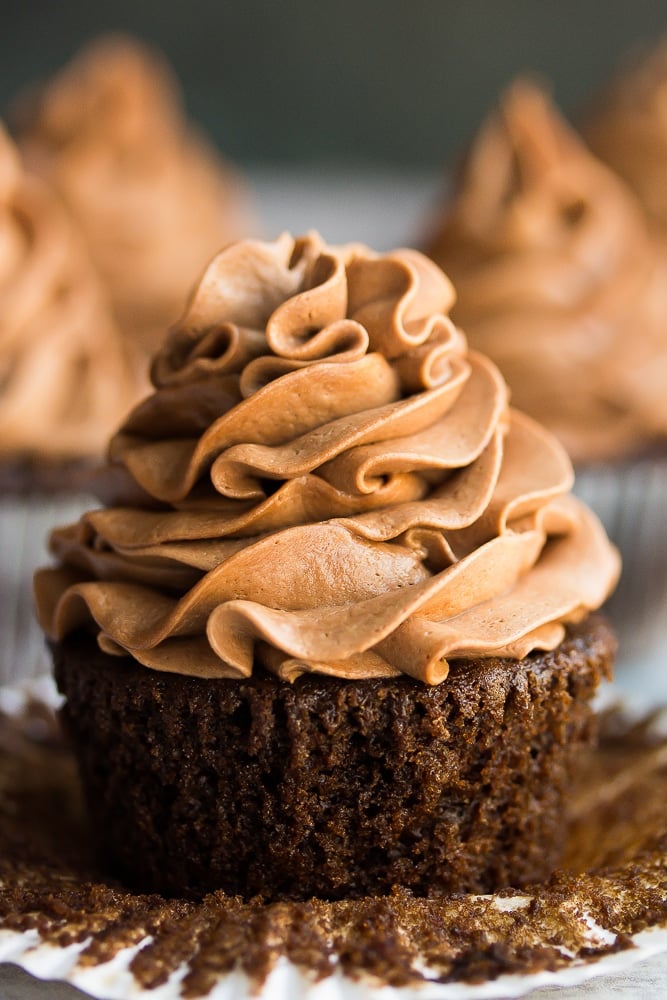 The Best Vegan Chocolate Cupcakes – Moist, light, fluffy cupcakes with a mouthwatering chocolate frosting. Plus they're made in 1 bowl!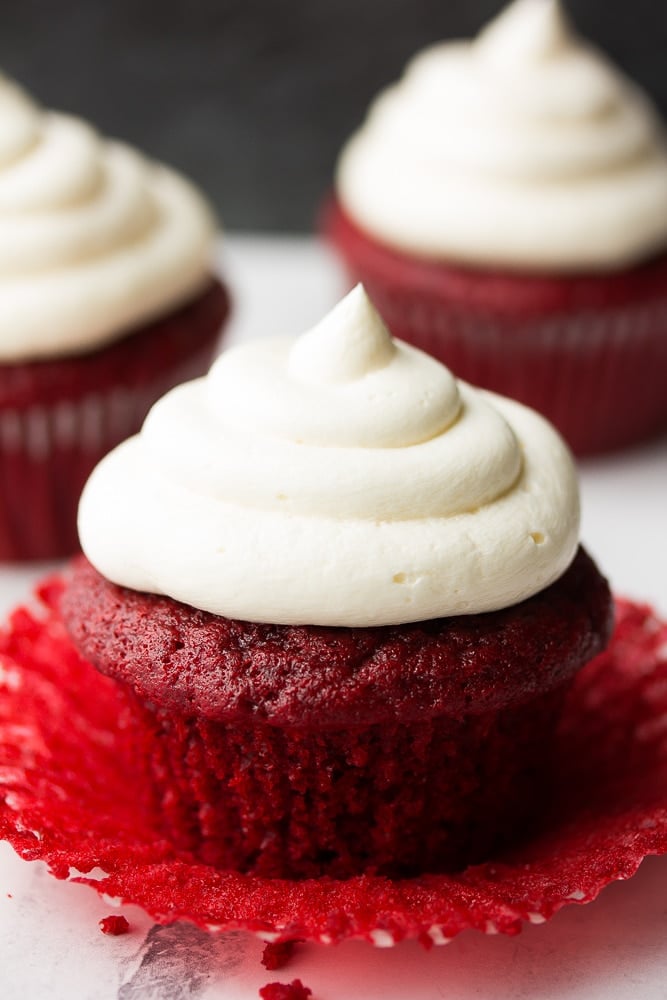 Vegan Red Velvet Cupcakes – Soft, moist and fluffy with a hint of cocoa.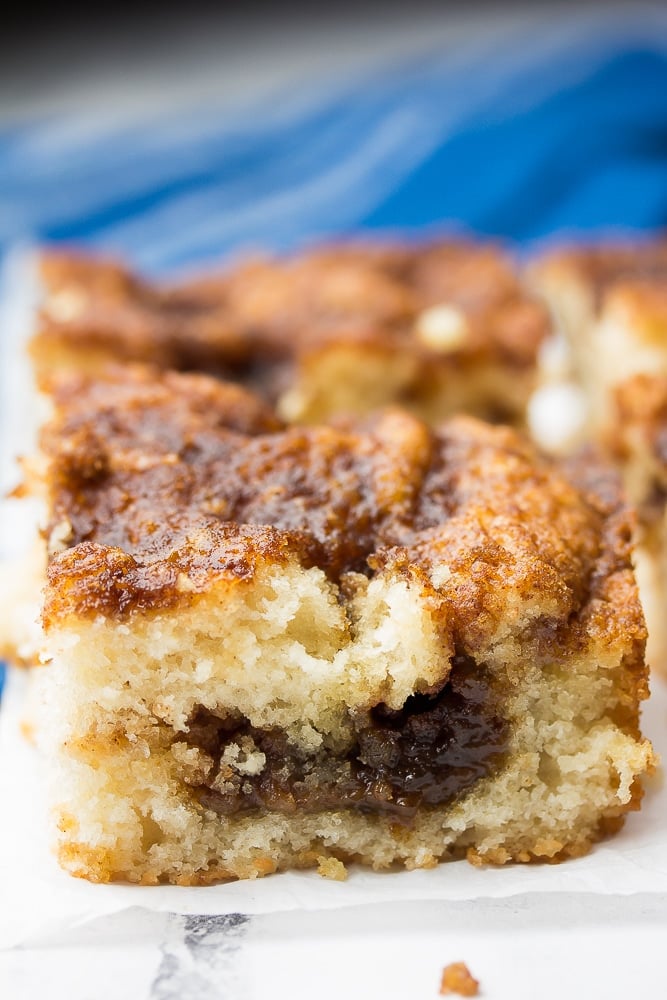 Vegan Coffee Cake – The best coffee cake ever, and it's SO easy to make! Perfect for holiday celebrations or weekend breakfasts.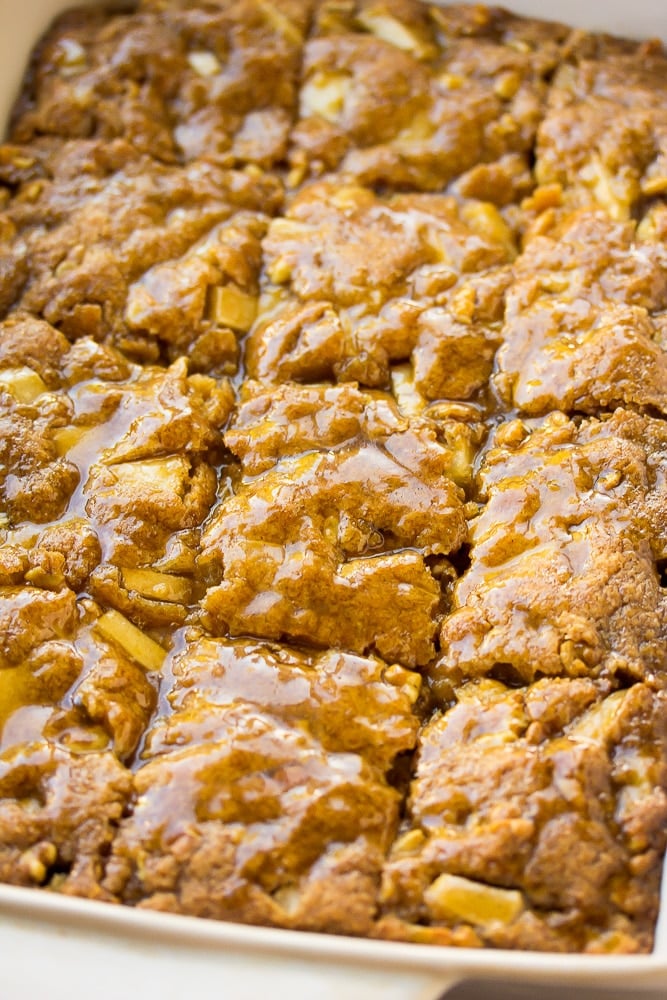 Vegan Apple Cake – This cake tastes like Fall and is sure to become a staple dessert recipe come apple season!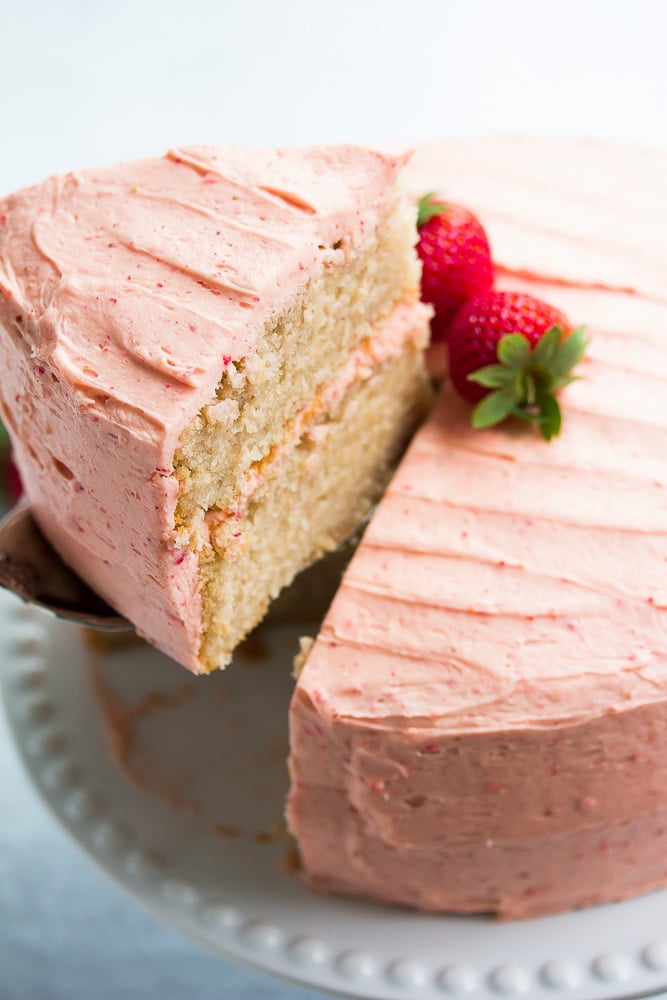 Vegan Strawberry Cake – Made from scratch and bursting with fresh strawberry flavor. The frosting is to die for!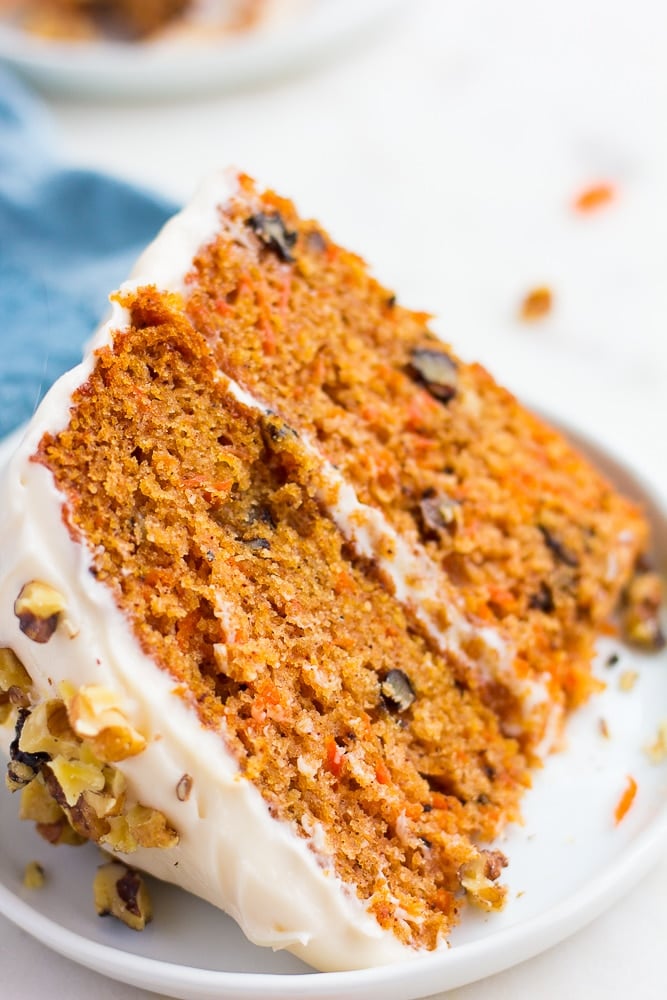 1 Bowl Vegan Carrot Cake – Perfectly spiced and incredibly moist. Topped with creamy vegan cream cheese frosting, and simple to make in just 1 bowl!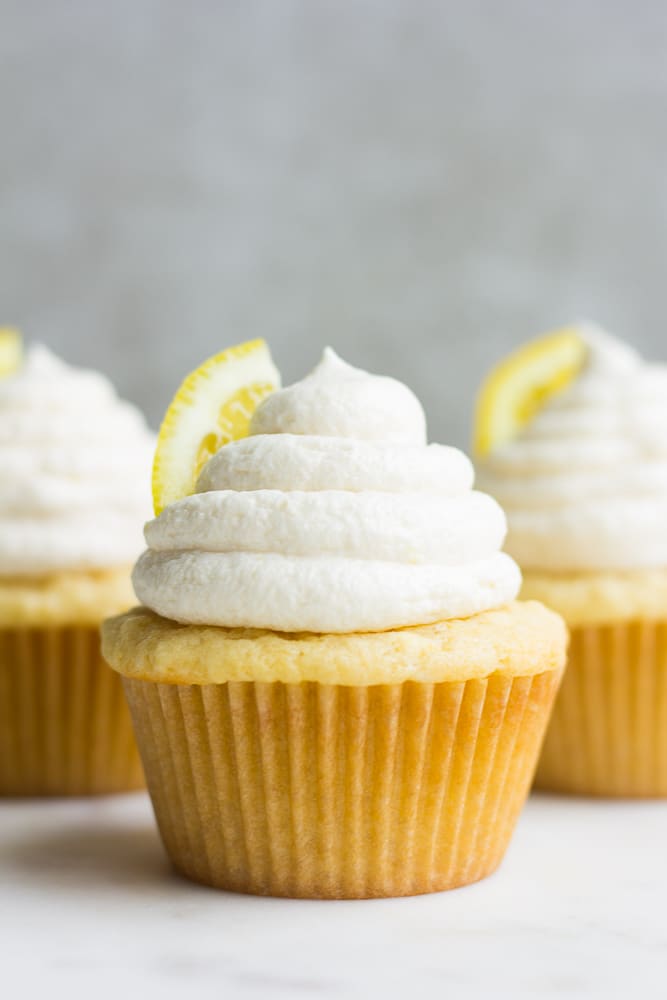 1 Bowl Vegan Lemon Cupcakes – Perfectly soft and moist lemon cupcakes are topped with a vegan lemon buttercream frosting. Lemon loves rejoice!
Vegan Pie, Crisp and Cobbler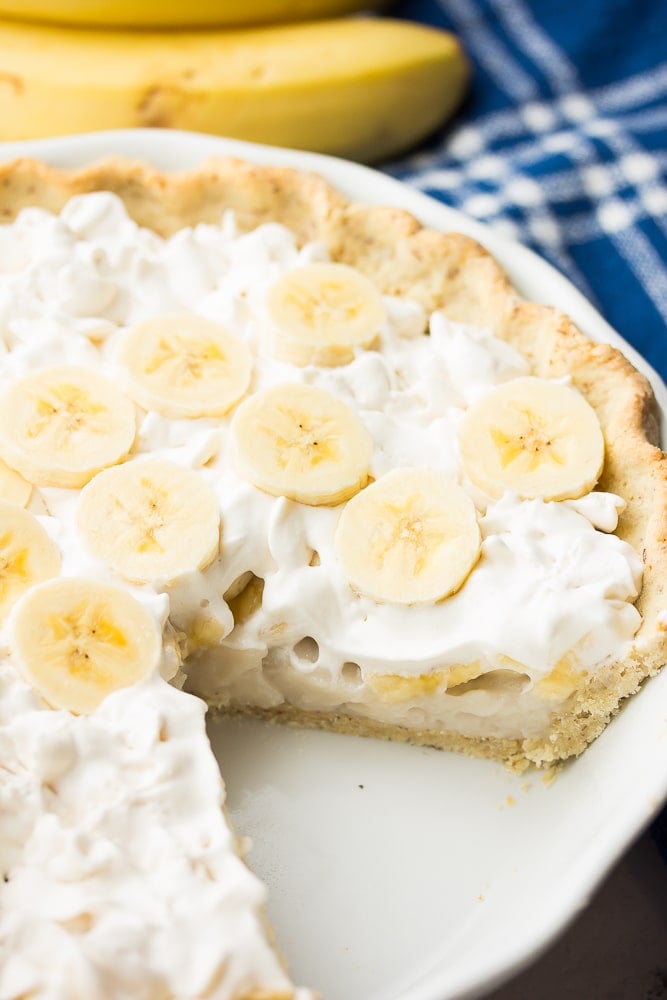 Vegan Banana Cream Pie – Banana cream pie features a creamy custard filling, plenty of fresh sliced bananas and fluffy vegan whipped topping!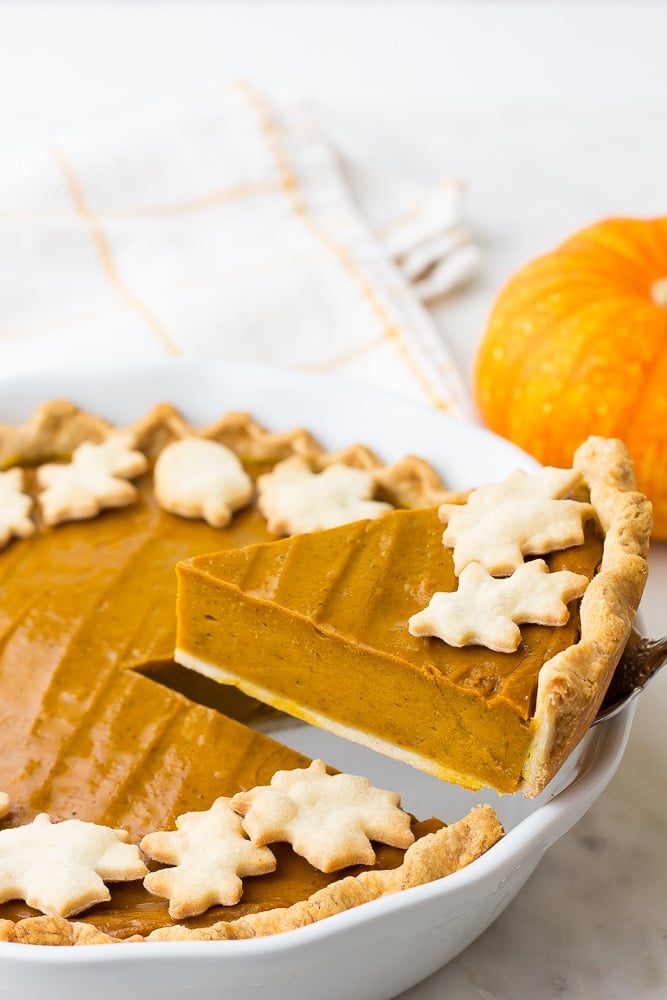 Vegan Pumpkin Pie – SO easy to make with only 9 ingredients. No one will guess it's vegan!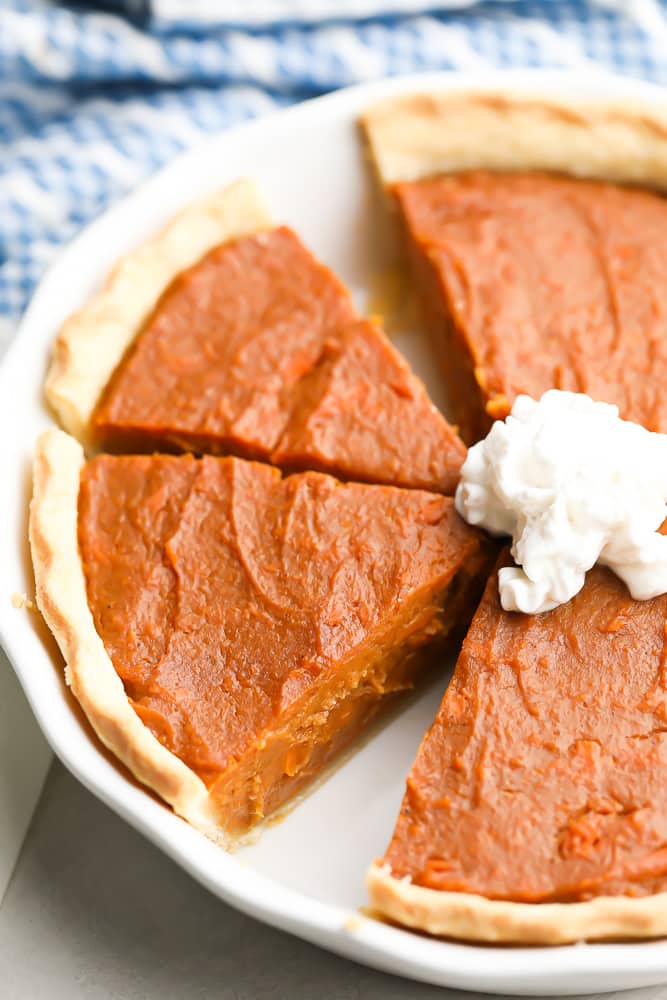 Vegan Sweet Potato Pie – A southern classic pie that is easy to make with NO butter or eggs, but no one would guess!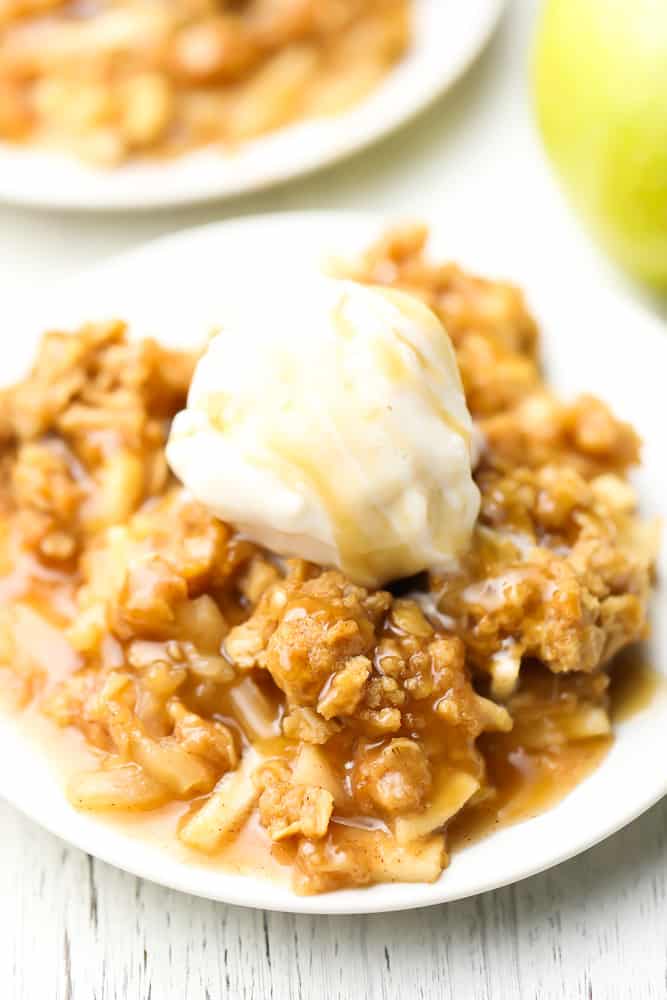 Vegan Apple Crisp – Packed with perfectly sweetened and tender apples, topped with a buttery and crispy oat mixture.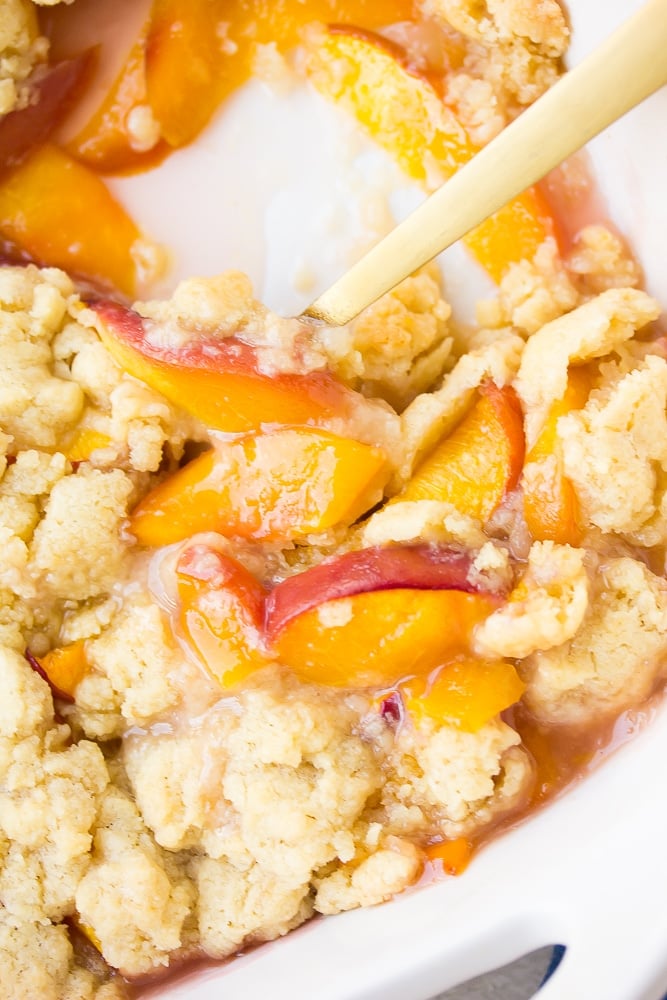 Easy Vegan Peach Cobbler – Perfect when peaches are in season, you will want to make this over and over again.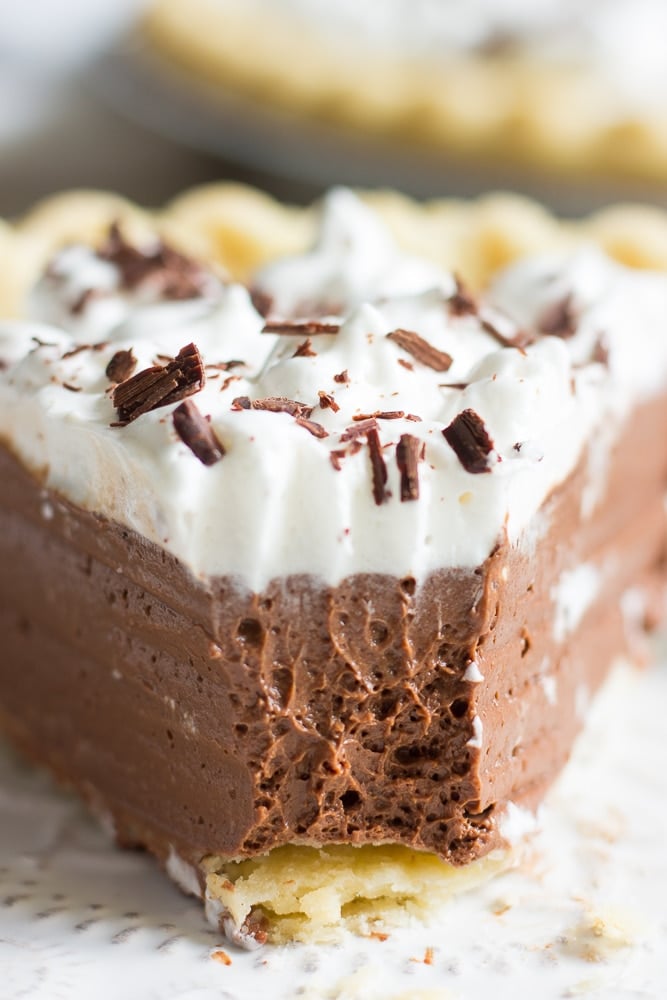 Vegan Chocolate Pie – The filling for this luxurious, silky smooth chocolate pie is made with just 4 ingredients!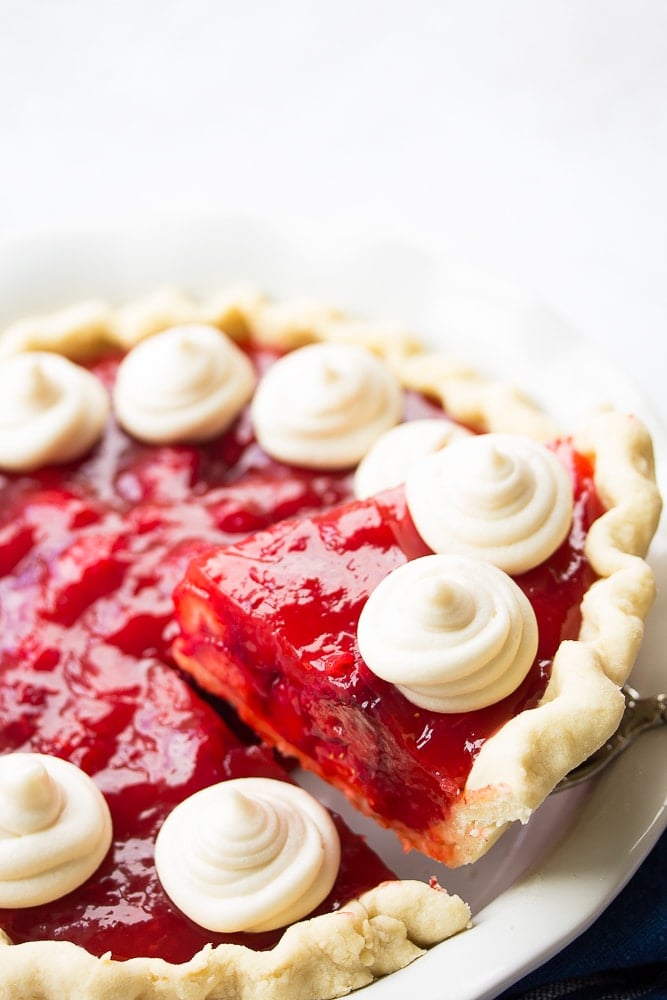 Vegan Strawberry Pie – The perfect summertime dessert, made with plenty of fresh strawberries and a sweet homemade sauce with no Jell-O! Only 6 ingredients and easy to make.
Vegan Donuts and Dessert Breads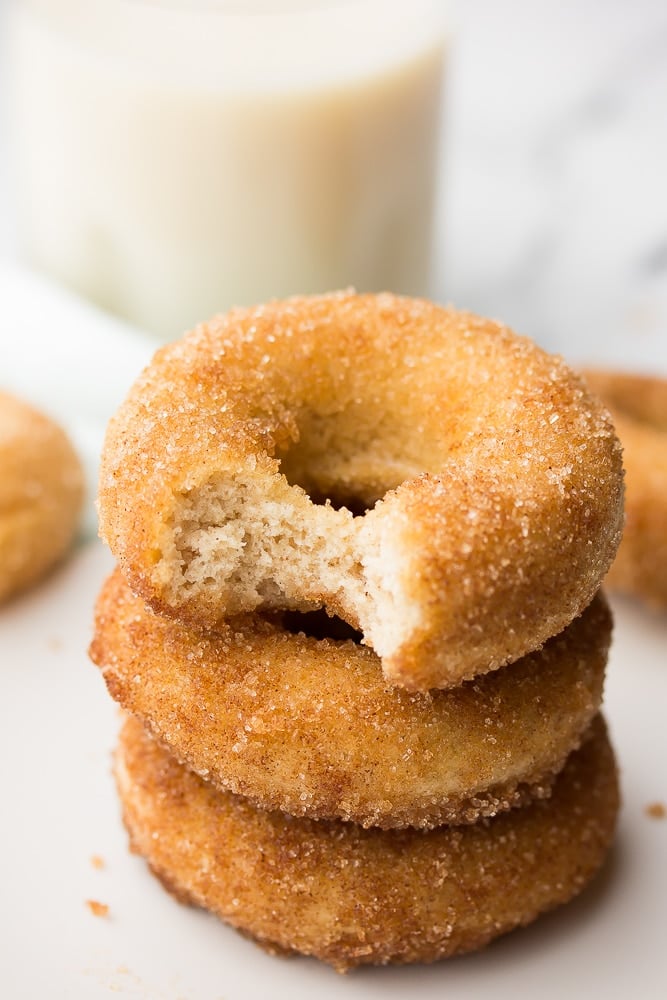 Cinnamon Sugar Vegan Donuts – The best thing about these vegan donuts is how easy they are to make!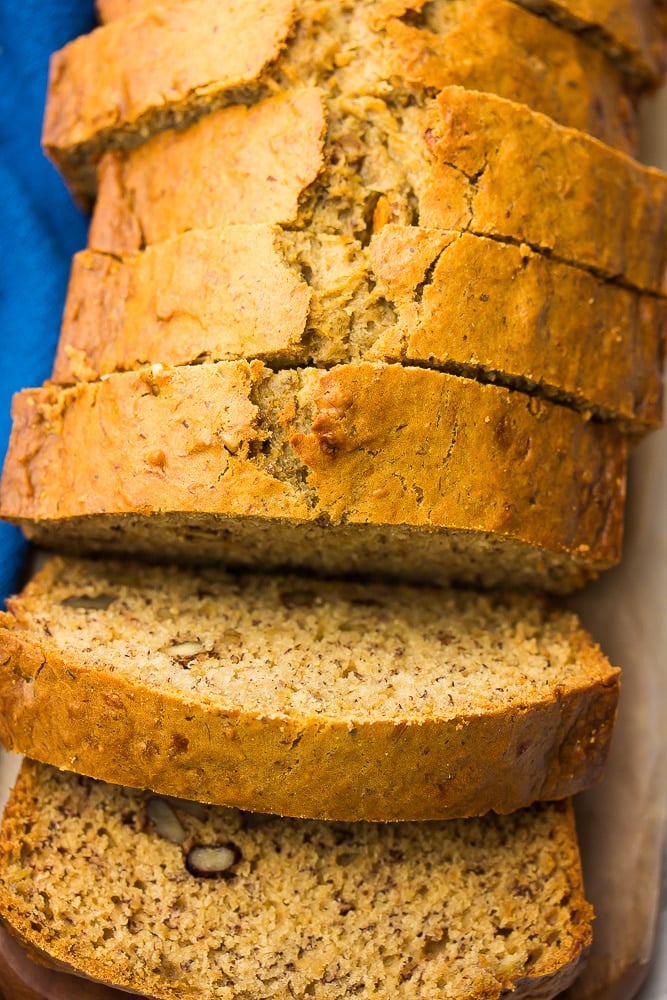 Easy Vegan Banana Bread – The classic loaf is made in 1 bowl with simple ingredients. This is the only banana bread recipe you will need!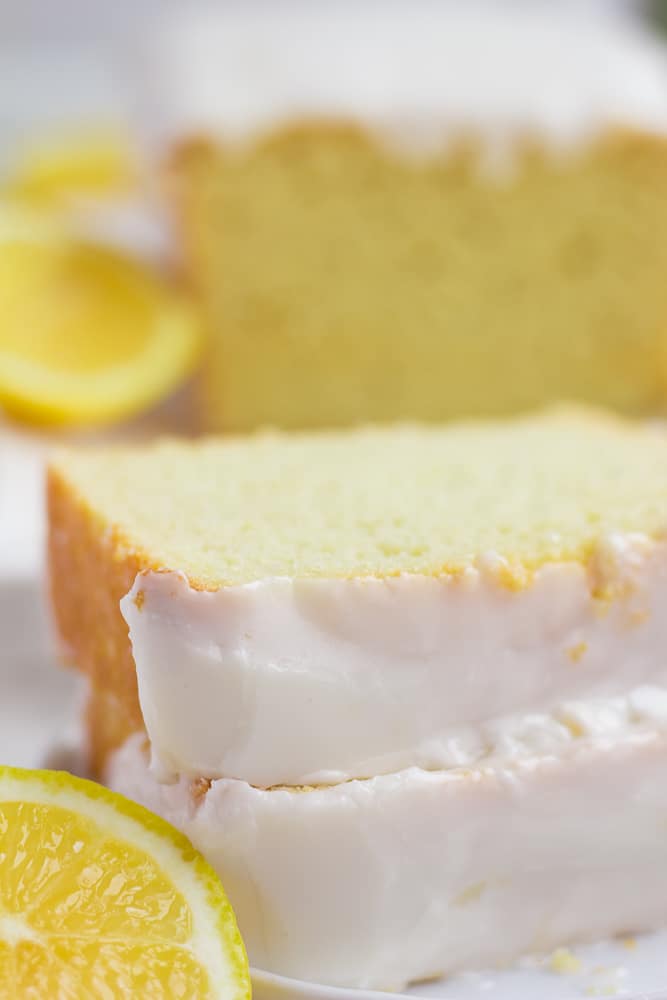 Starbucks Copycat Lemon Loaf – This recipe is easy to make, loaded with lemon flavor and topped with a delicious lemon glaze.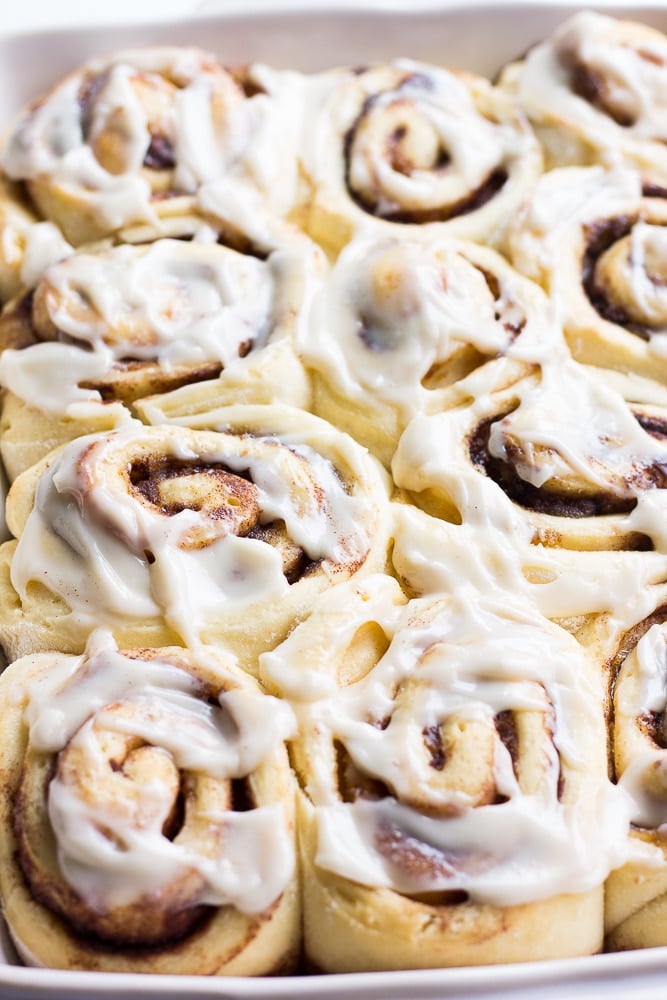 1 Hour Vegan Cinnamon Rolls – You won't believe how big and fluffy they are!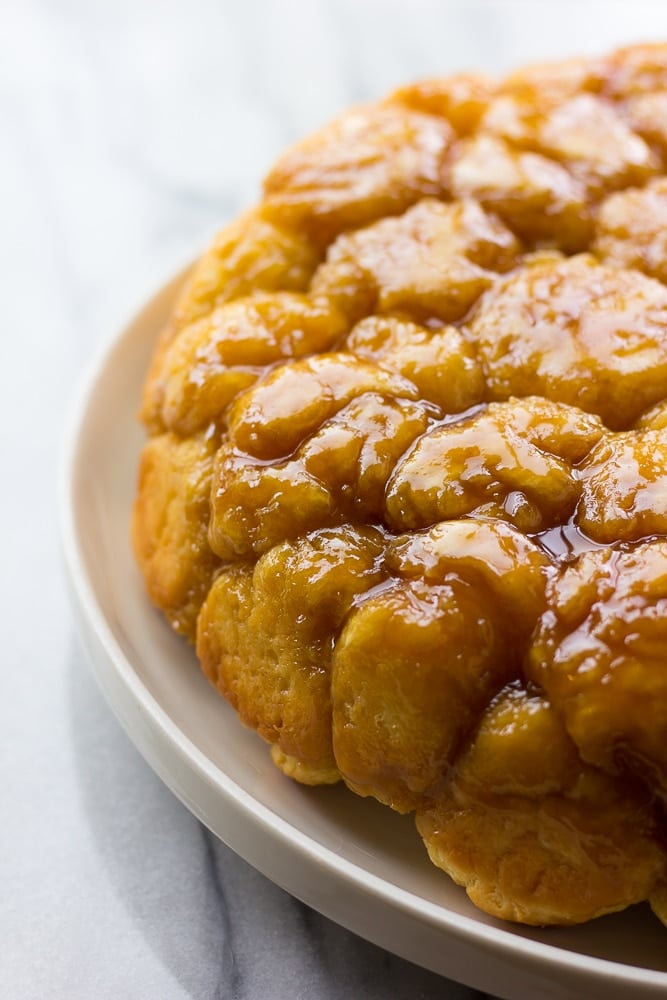 Vegan Caramel Monkey Bread – Gooey, sweet, fluffy homemade pull apart bread with vegan caramel sauce.
Vegan Brownies, Bars and Candy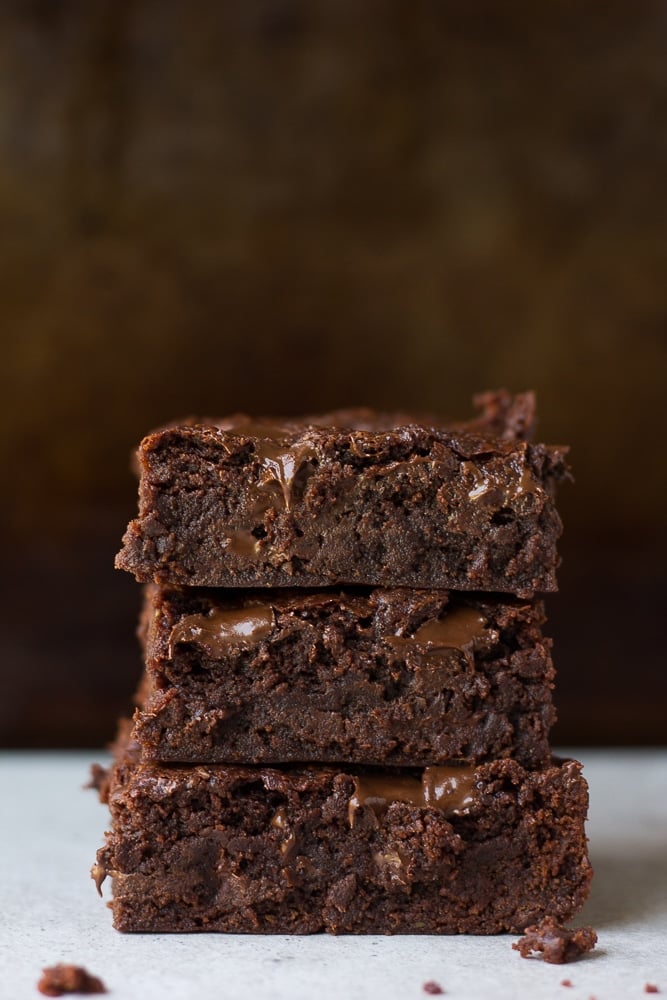 Best Ever Vegan Brownies – This really is the best brownies recipe! Fudgy, gooey, perfect squares of chocolate that cut easily and are easy to make.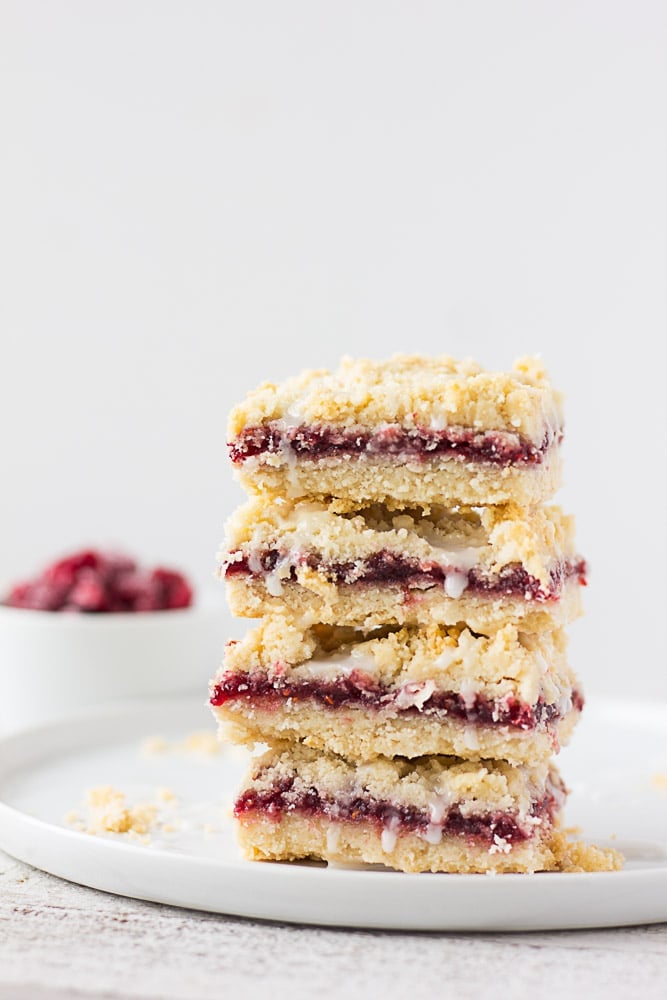 Vegan Raspberry Bars – Only 5 ingredients and made in 1 bowl, these raspberry bars are simple to make yet quite fancy and crowd pleasing!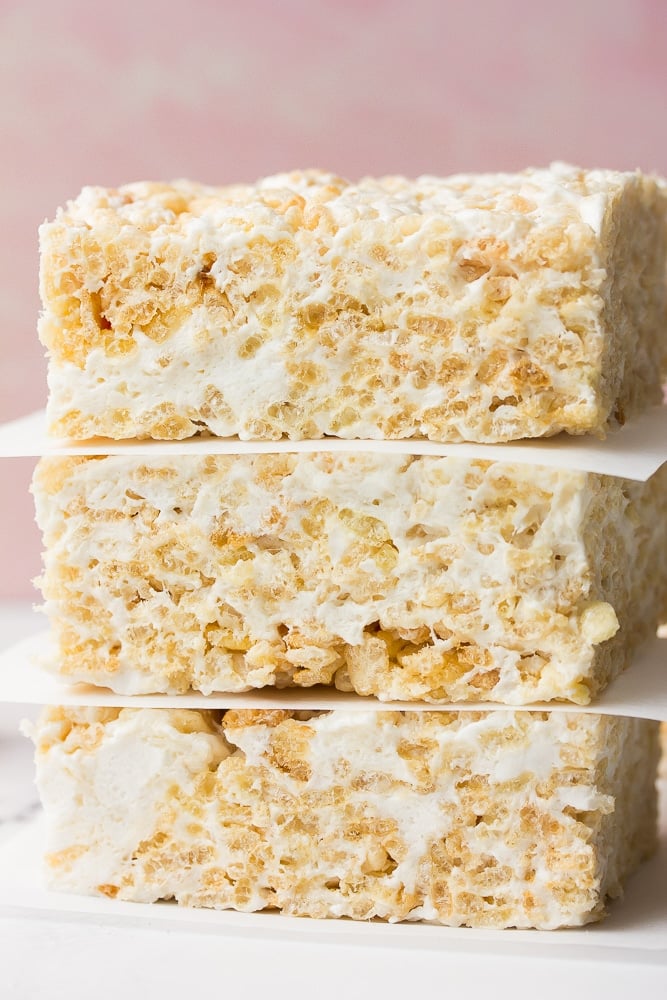 Vegan Rice Krispie Treats – A childhood favorite, extra ooey-gooey and marshmallowy!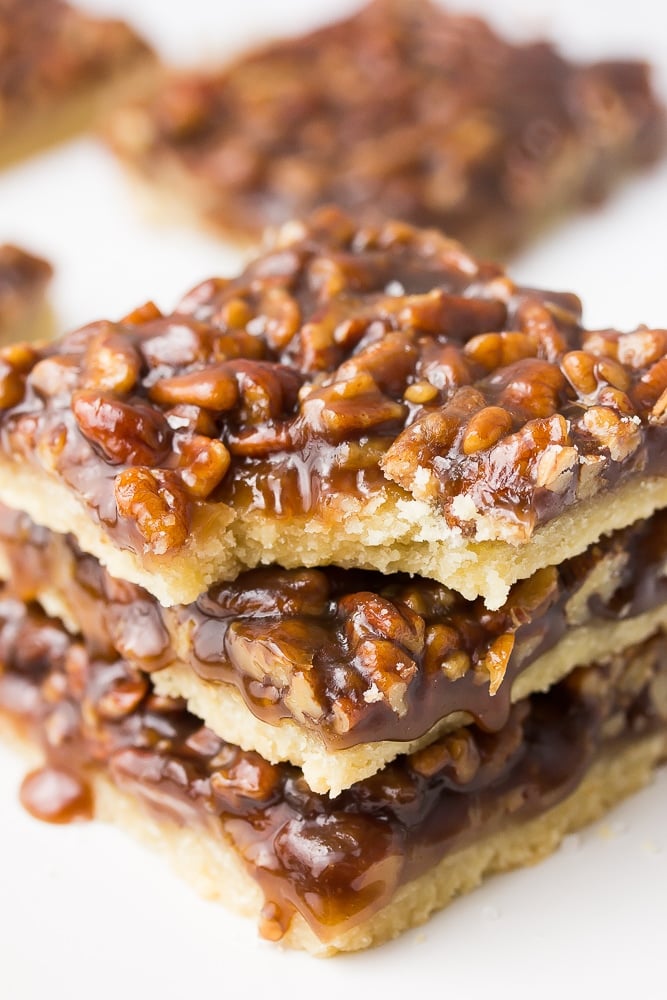 Vegan Pecan Bars – With a caramel pecan filling and shortbread crust. Out of this world delicious!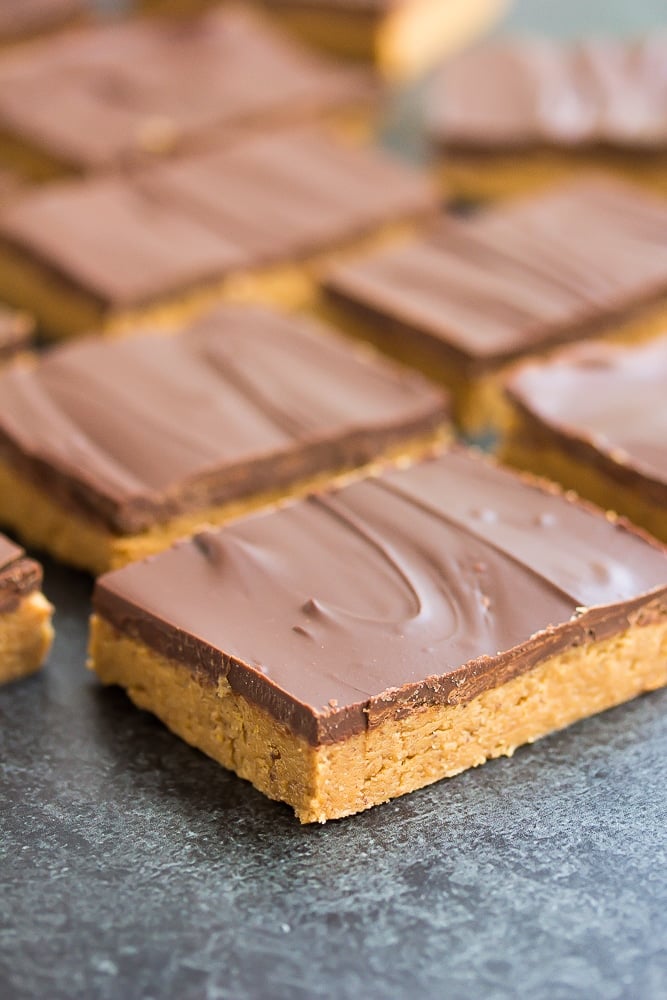 Vegan Chocolate Peanut Butter Bars – They only require 5 ingredients, can be made in 10 minutes and are no-bake!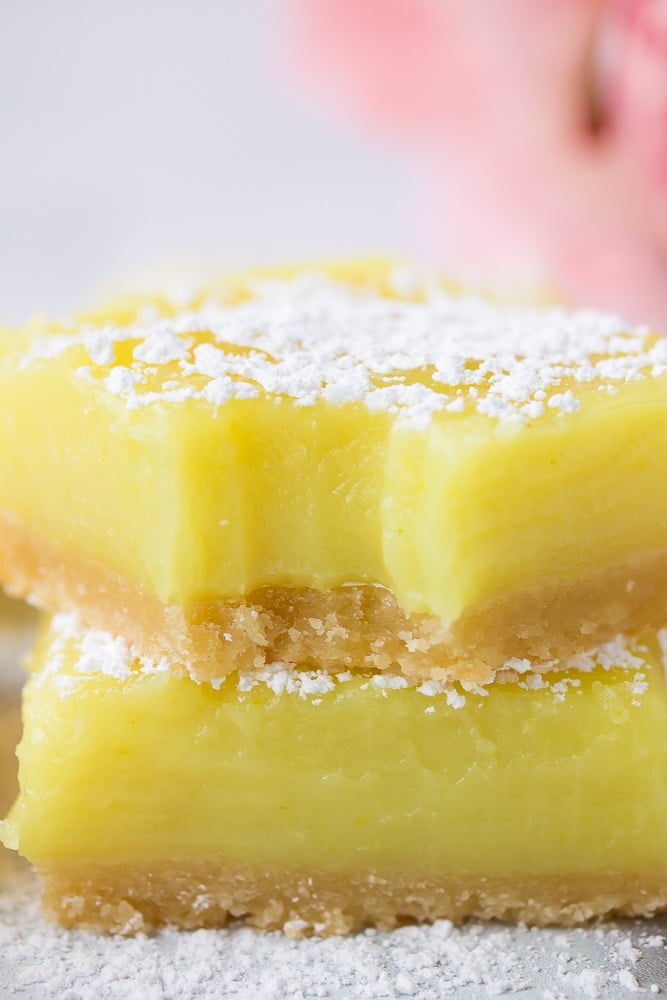 Vegan Lemon Bars – The most incredible lemon bars, made with just 8 ingredients and lots of tangy lemon flavor!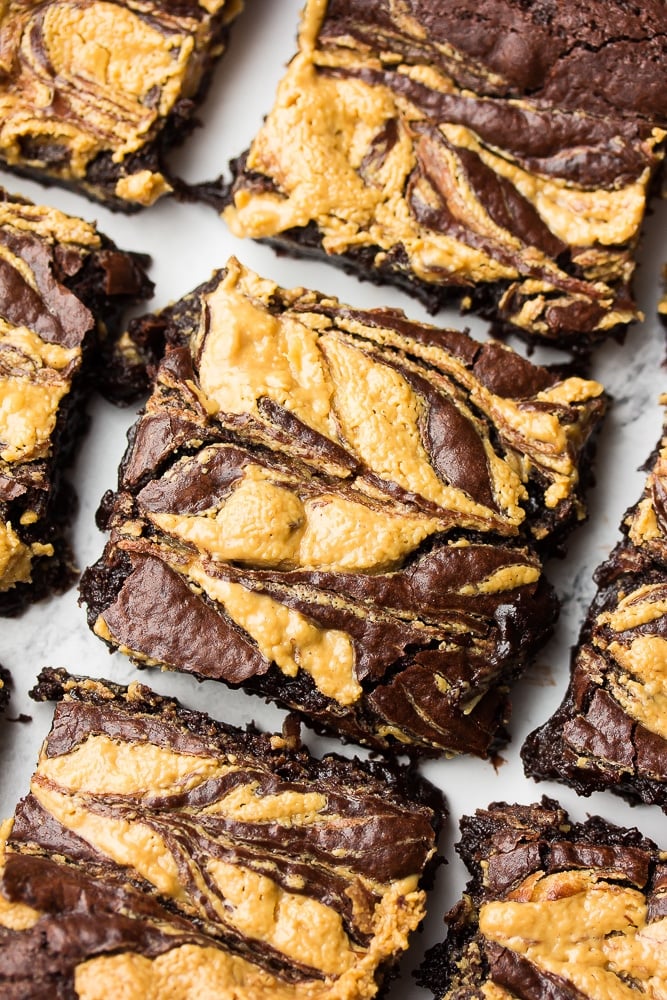 Vegan Peanut Butter Swirl Brownies – Chocolate and peanut butter come together in these decadent, fudgy treats.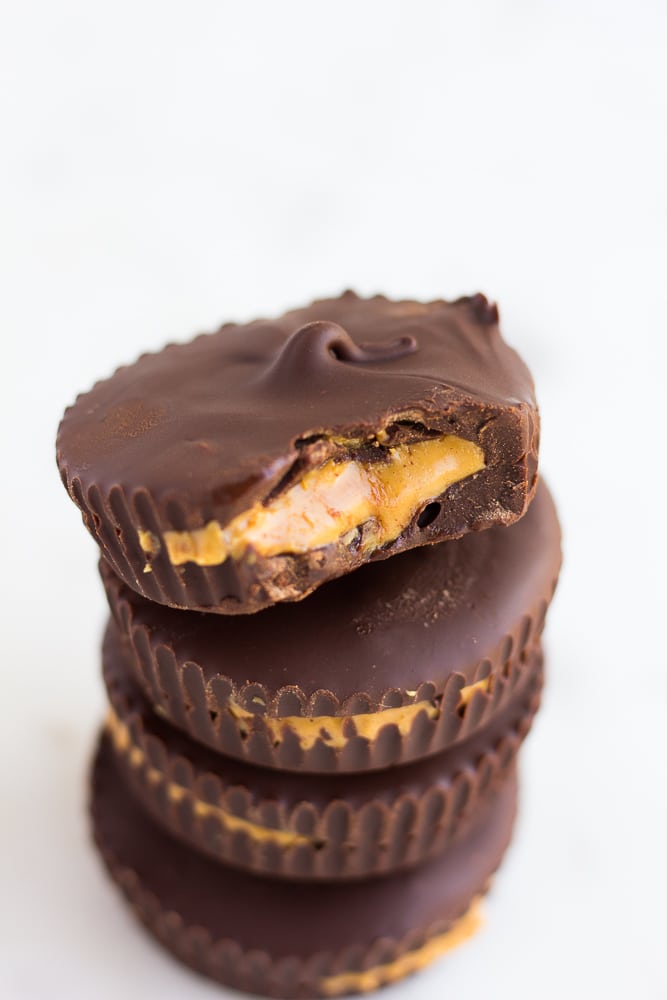 Vegan Peanut Butter Cups – Everyone's favorite candy, made vegan.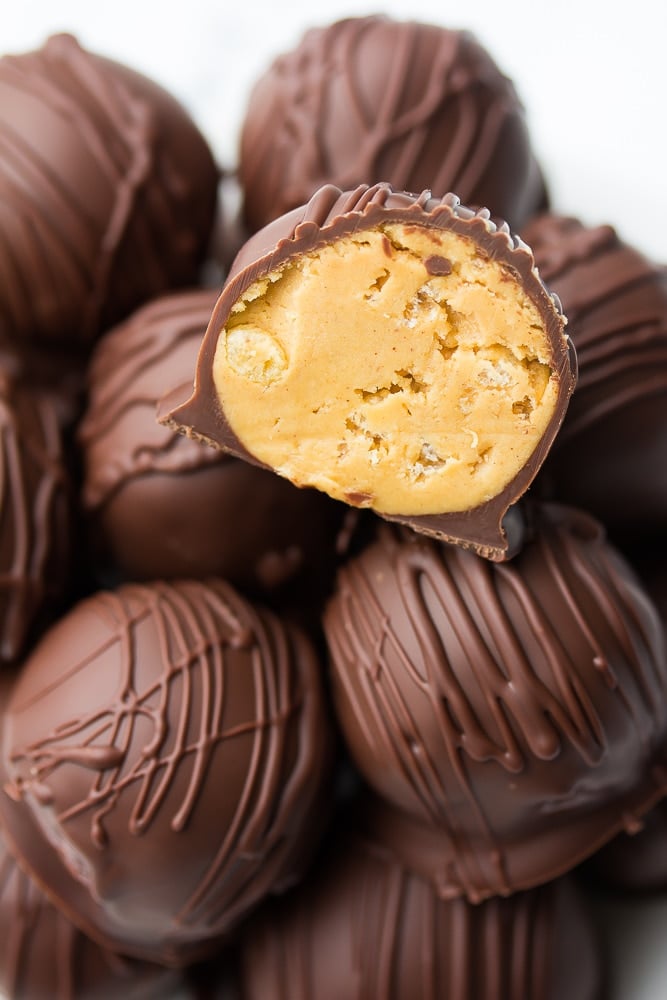 Vegan Chocolate Peanut Butter Balls – With a creamy but slightly crispy peanut butter filling and chocolate coating, they are sure to be a hit! Only 6 ingredients.
Even more vegan dessert recipes!
If you are looking for even more vegan desserts, you can find all of them here.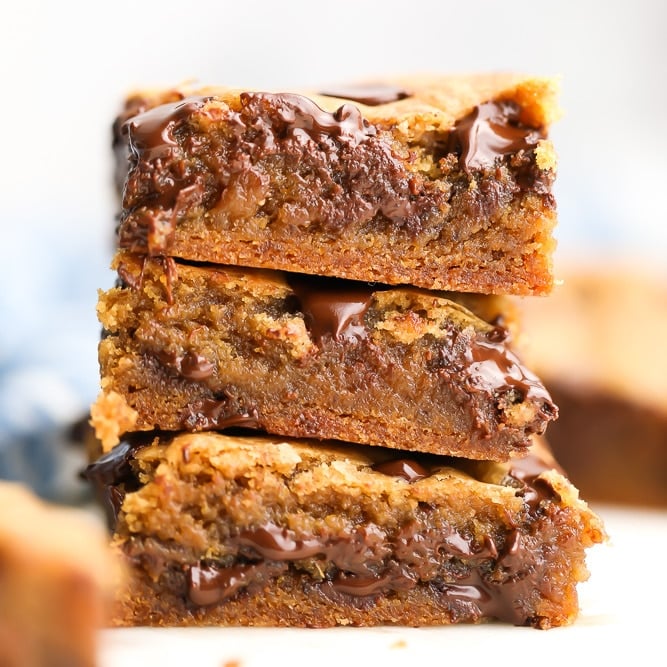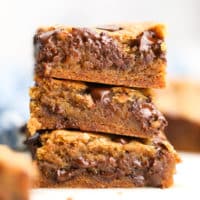 Best Vegan Desserts + Chocolate Chip Cookie Bars
These chocolate chip cookie bars are soft, chewy, thick and so easy to make. Easier than making cookies!
Ingredients
1

tablespoon

ground flaxseeds

2.5

tablespoons

water

3/4

cup

melted vegan butter*

1

cup

lightly packed brown sugar

1/4

cup

granulated sugar

2

teaspoons

pure vanilla extract

2 1/4

cups

all purpose flour

1

tablespoon

cornstarch*

1

teaspoon

baking soda

1/2

teaspoon

salt
Instructions
Preheat the oven to 350 degrees F and line a 8 or 9 inch square baking pan with parchment paper, leaving overhang on the sides for easy removal.

In a small bowl, stir the ground flaxseeds and water and let it sit for a few minutes. This is your flax egg.

In a large bowl, whisk the melted vegan butter with the brown and granulated sugars until smooth. Now add in the flax egg and vanilla and stir with a large spoon to combine.

To the bowl with the wet butter/sugar mixture, add the flour, cornstarch, baking soda, salt and stir until combined. The dough should be thick and soft.

Fold in almost all of the chocolate chips, saving some for the top.

Transfer to the prepared pan and press it down evenly. Sprinkle with more chocolate chips if desired, and bake for 30-32 minutes until lightly golden on top.

Let cool in the pan for 15-20 minutes, then lift the parchment paper out of the pan and cut into squares. Will keep in an airtight container for about a week. Can be frozen as well. Enjoy!
Notes
I used earth balance brand, but you can use another brand of vegan butter such as Melt or Miyoko's. I haven't tested them with coconut oil, but it would probably work fine.
If needed, you can leave out the cornstarch or use arrowroot instead. Tapioca flour would also work.
Gluten free: Use a quality gluten free flour mix, but do not attempt to use almond or coconut flour, they will not work.
Some brands of chocolate chips are accidentally vegan, check the ingredients for things like milk fat and butter oil. Guittard semi sweet are vegan.
You can double this recipe if desired. Bake in a 9x13 inch dish for 40 minutes when doubling.
Nutrition
Serving:
1
of 12 servings
,
Calories:
336
kcal
,
Carbohydrates:
50
g
,
Protein:
4
g
,
Fat:
15
g
,
Saturated Fat:
5
g
,
Sodium:
285
mg
,
Potassium:
58
mg
,
Fiber:
2
g
,
Sugar:
29
g
,
Vitamin A:
539
IU
,
Calcium:
40
mg
,
Iron:
2
mg
We are a participant in the Amazon Services LLC Associates Program, an affiliate advertising program designed to provide a means for sites to earn advertising fees by advertising and linking to amazon.com. Read my full disclosure here