Satisfy your carbohydrate craving with any of these AMAZING vegan pasta recipes! Lasagna, Mac and Cheese, Spaghetti Bolognese and more!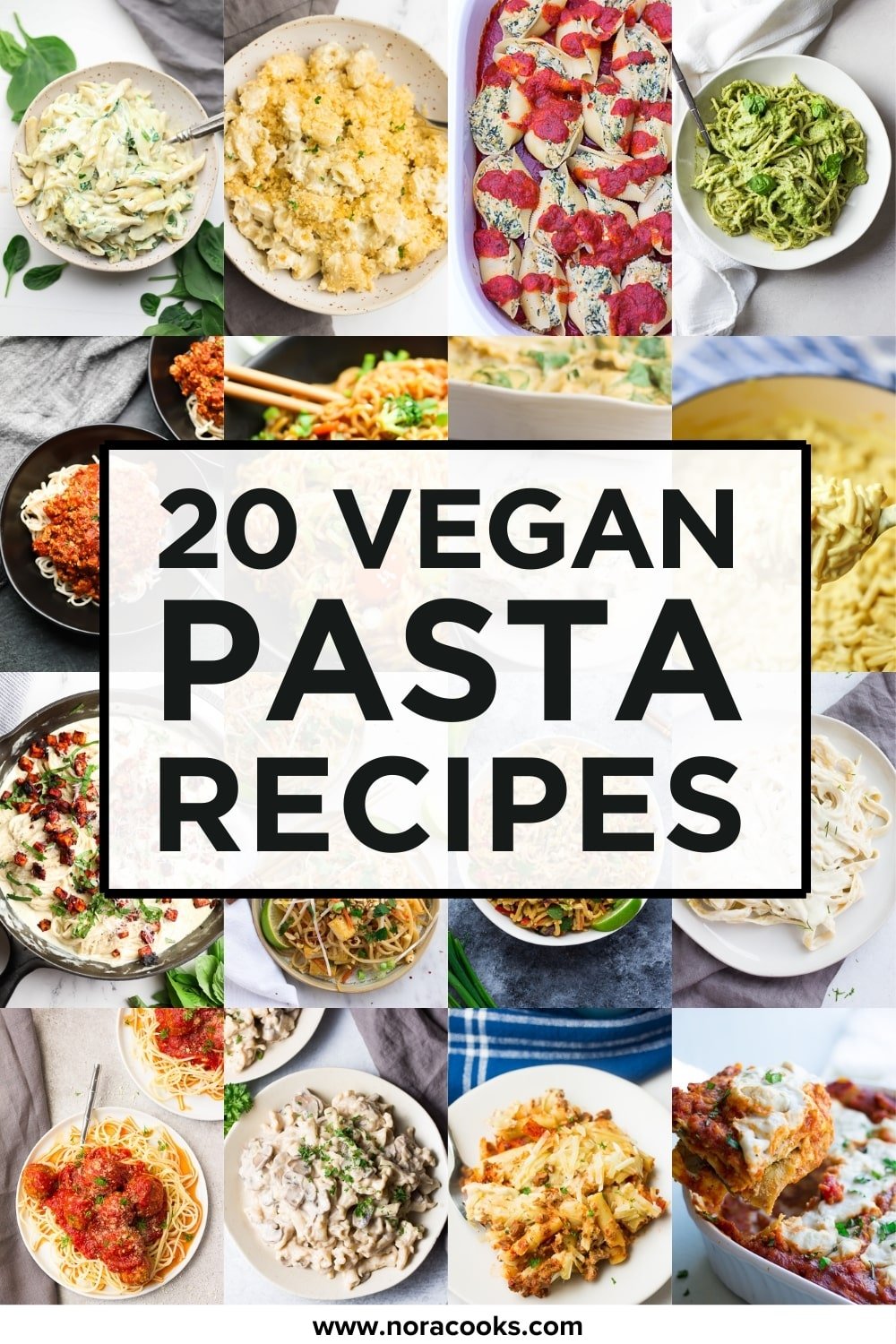 Here are 20 incredible and easy vegan pasta recipes that the whole family will enjoy! Pasta is one of the most comforting foods on the planet, and the good news is there is no reason you can't enjoy your favorites with no animal ingredients like eggs, dairy or meat.
Several of the recipes are ready in less than 30 minutes, but even the lasagna, usually considered more time and labor intensive, is quite easy and fast to make.
Don't be mistaken though. Just because the recipes are simple, doesn't mean they aren't mouthwatering and downright irresistible! These vegan pasta recipes are kid friendly, perfect for weeknights and can all be made gluten free.
To get the recipes, either click on the photo or the link below each photo. This will take you to that recipe. Enjoy!
Pasta Favorites Made Vegan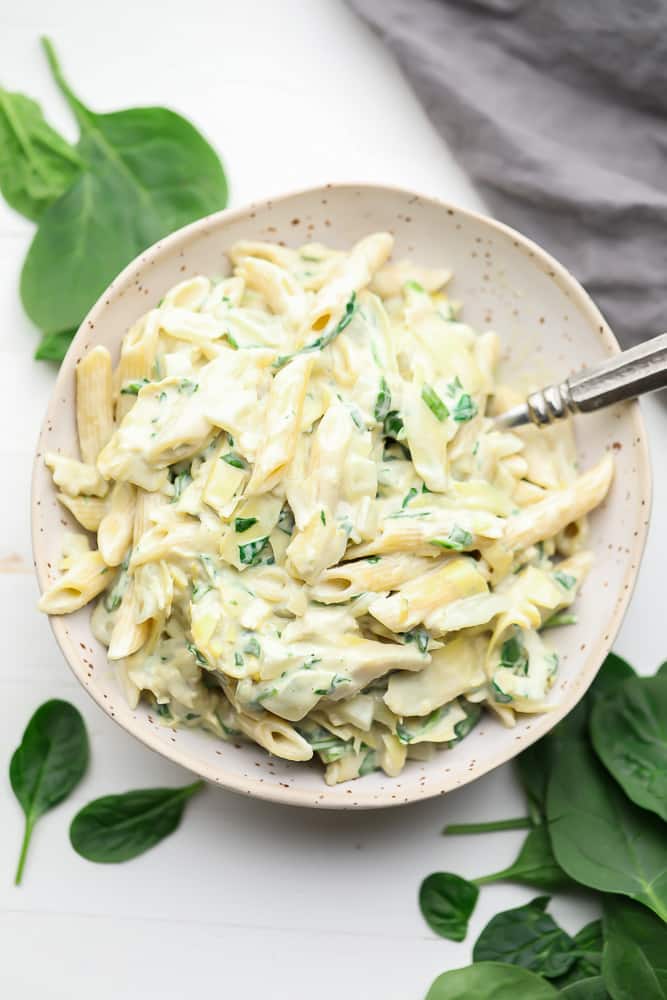 Spinach Artichoke Pasta – Tastes just like my popular spinach artichoke dip, but it's mixed with penne pasta instead!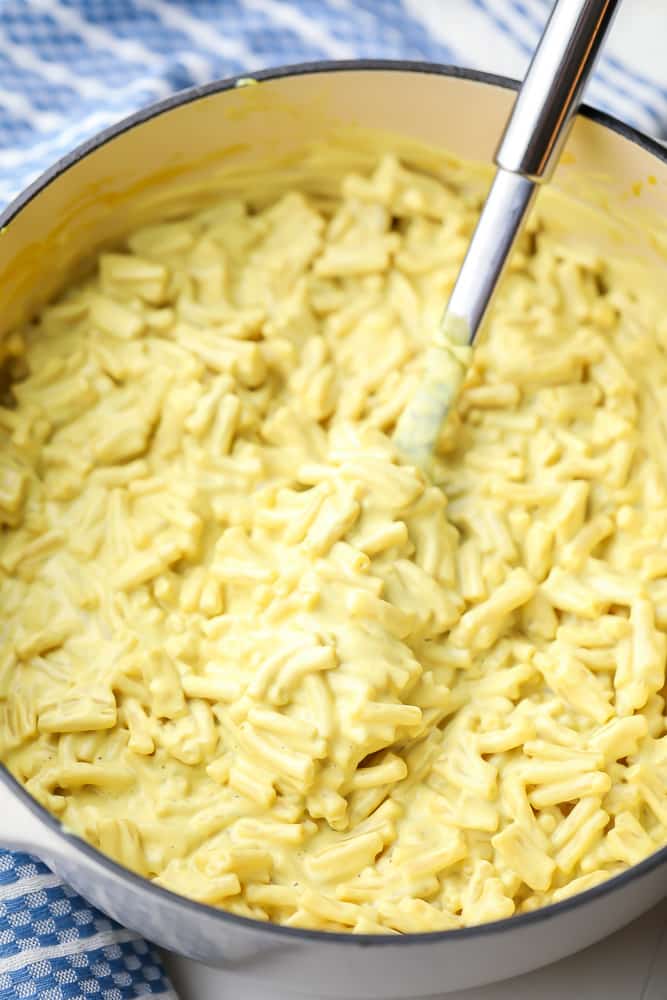 The Best Vegan Mac and Cheese – Creamy, cheesy and made with just 7 simple ingredients. It's ready in under 20 minutes, making it just as easy as making boxed mac and cheese! Stir in some peas, roasted broccoli, cauliflower, brussels sprouts or even steamed kale.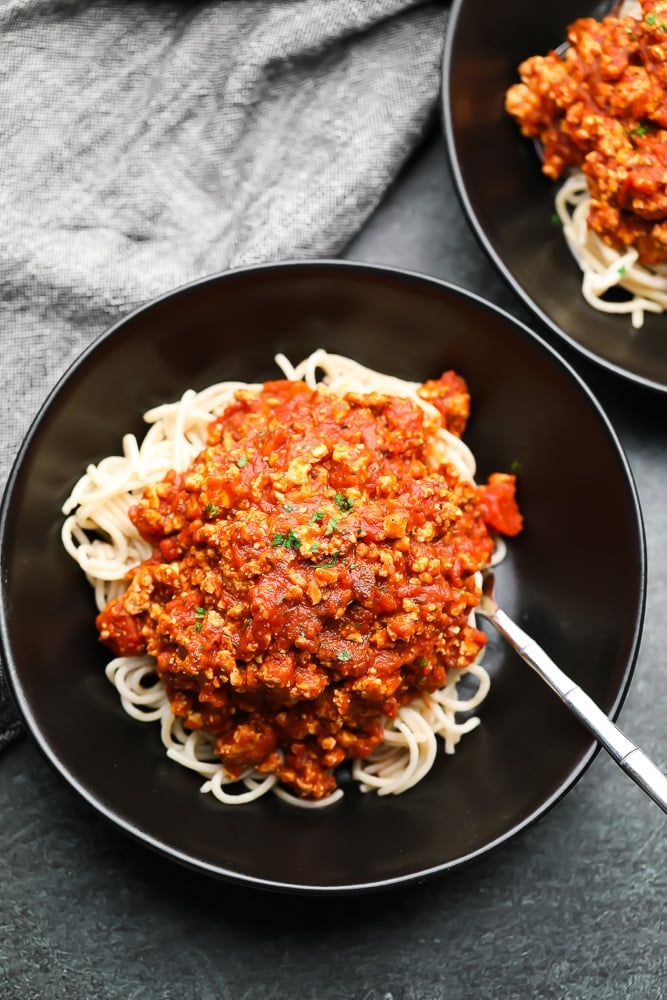 Favorite Vegan Bolognese – The BEST Vegan Bolognese sauce and it's super simple to make with only 8 ingredients and about 40 minutes. Savory, meaty and hearty, everyone will love this Italian classic made vegan!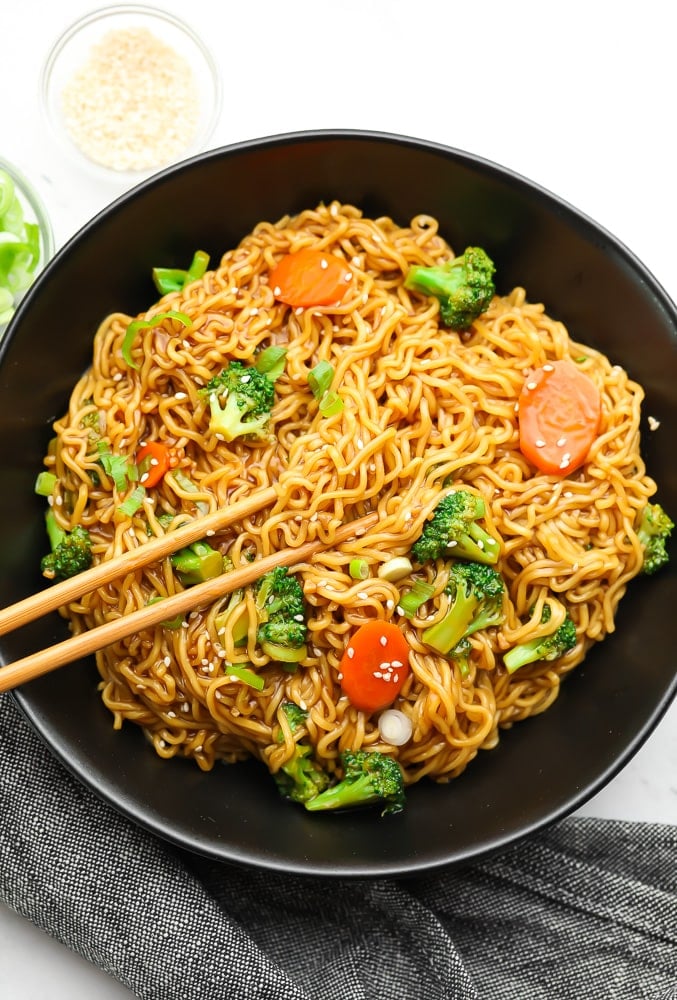 Teriyaki Noodles – A quick dinner ready in less than 30 minutes! A vegetarian dish that is flexible with an easy homemade teriyaki sauce.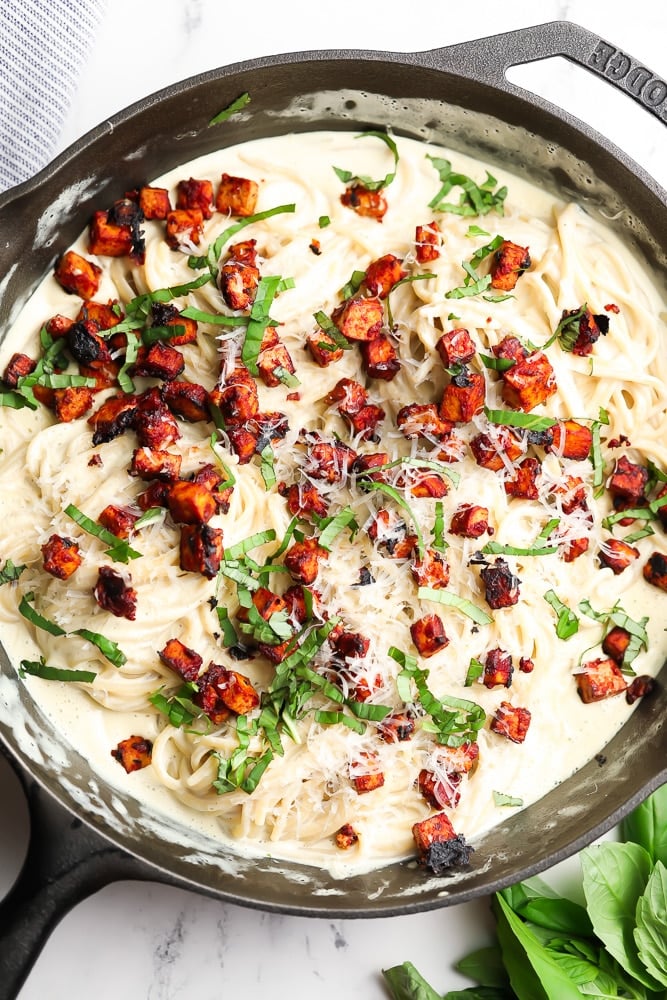 Creamy Vegan Carbonara – This Vegan Carbonara is downright irresistible and easy to make. A creamy sauce coats the pasta and the tofu "pancetta" is pure heaven.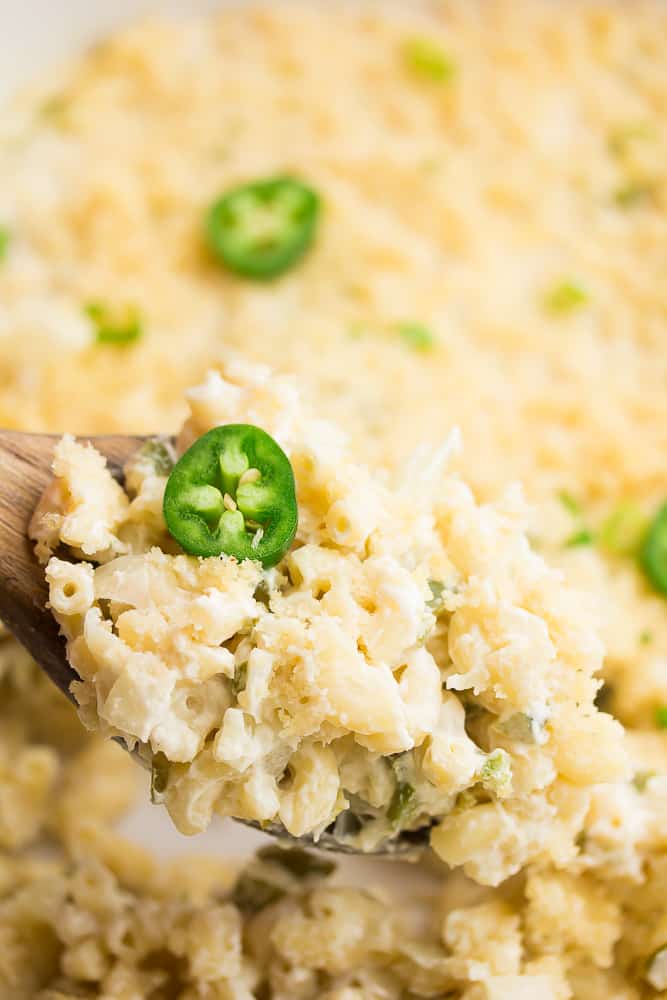 Vegan Jalapeño Popper Mac and Cheese – Tastes like a jalapeño popper in pasta form! It's ultra creamy, perfectly spicy and crave worthy.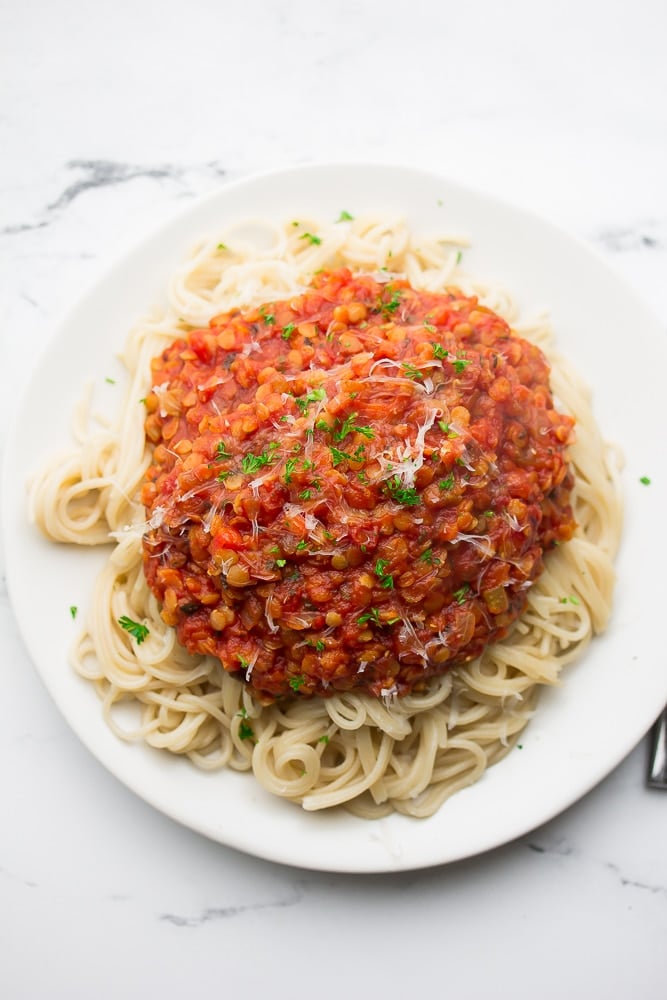 Lentil Bolognese – One-Pot Lentil Bolognese is hearty, flavorful, protein-packed and perfect served over spaghetti! Sure to become a staple recipe in your home.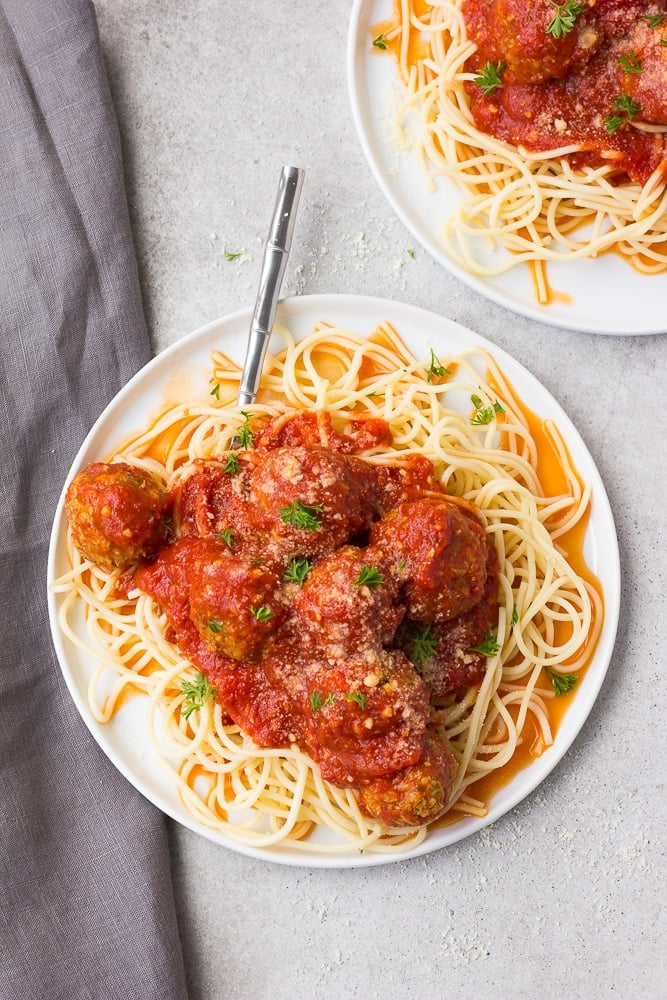 Easy Vegan Meatballs and Spaghetti – Italian Style Vegan Meatballs are flavorful, hearty and made with pantry staples you probably have on hand right now. They hold up well in marinara sauce, and are perfect served over spaghetti noodles.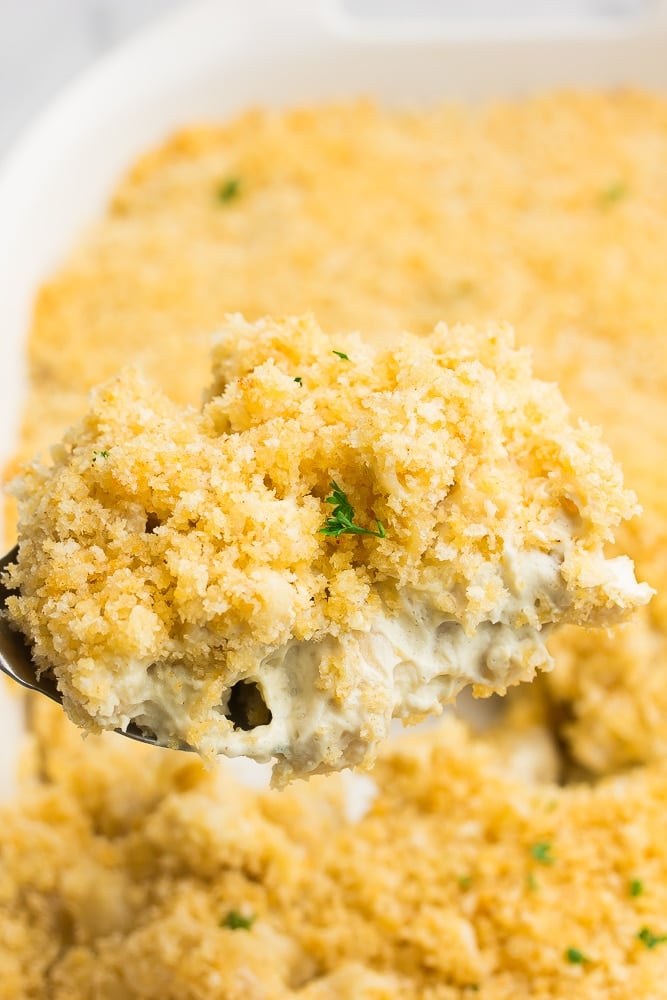 Vegan Baked Mac and Cheese – The Ultimate Vegan Baked Mac and Cheese, a family favorite and easy to make! Creamy, cheesy and topped with a buttery panko breadcrumb topping.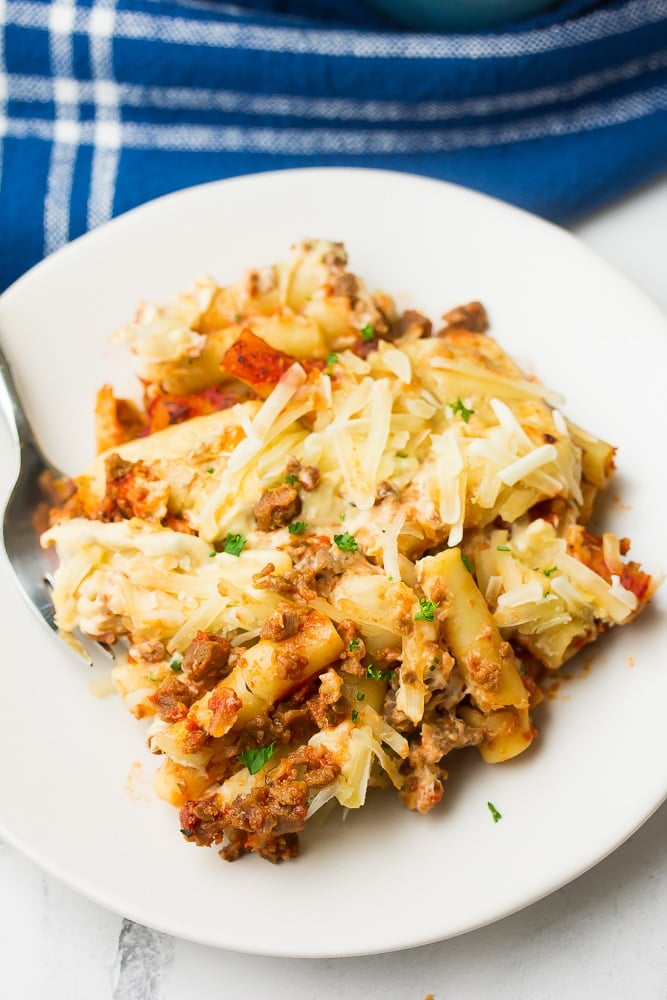 Vegan Baked Ziti – This comforting pasta dish is made with cooked ziti noodles, marinara sauce, cashew cheese and optional vegan "meat".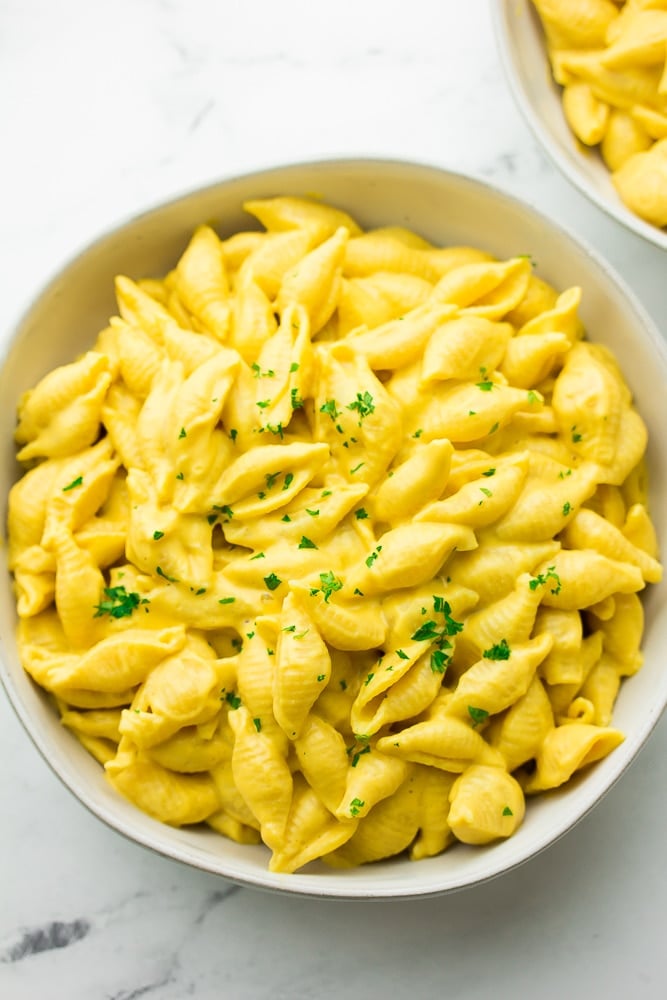 Vegan Butternut Squash Mac and Cheese – Kids and adults alike will swoon for this pasta dish! The sauce is so creamy and smooth with no dairy at all.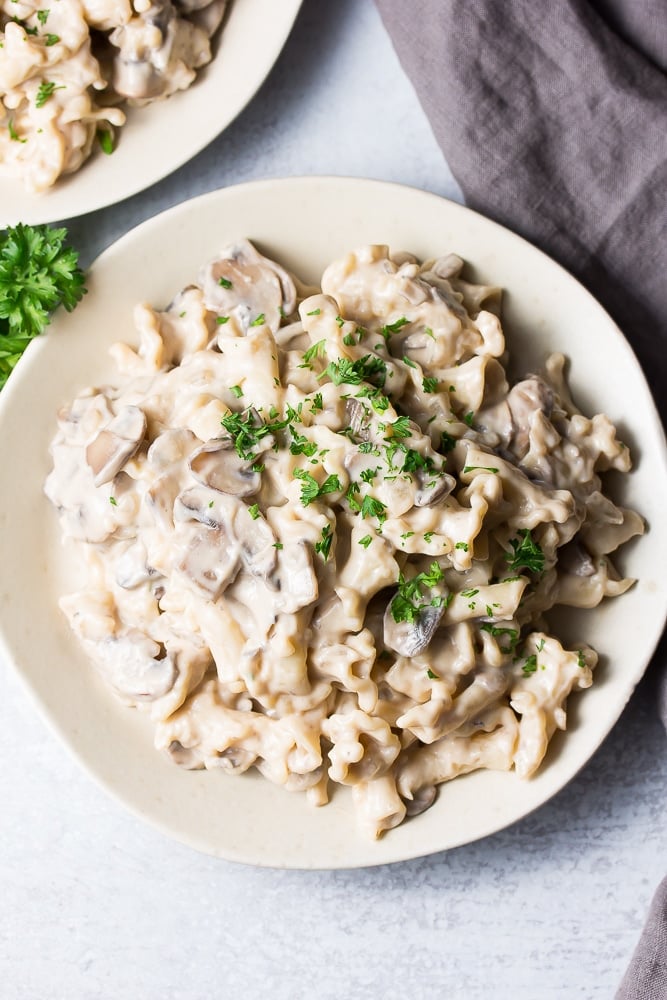 Vegan Mushroom Stroganoff – Ultra creamy, comforting and made in 30 minutes or less! Can easily be made gluten free.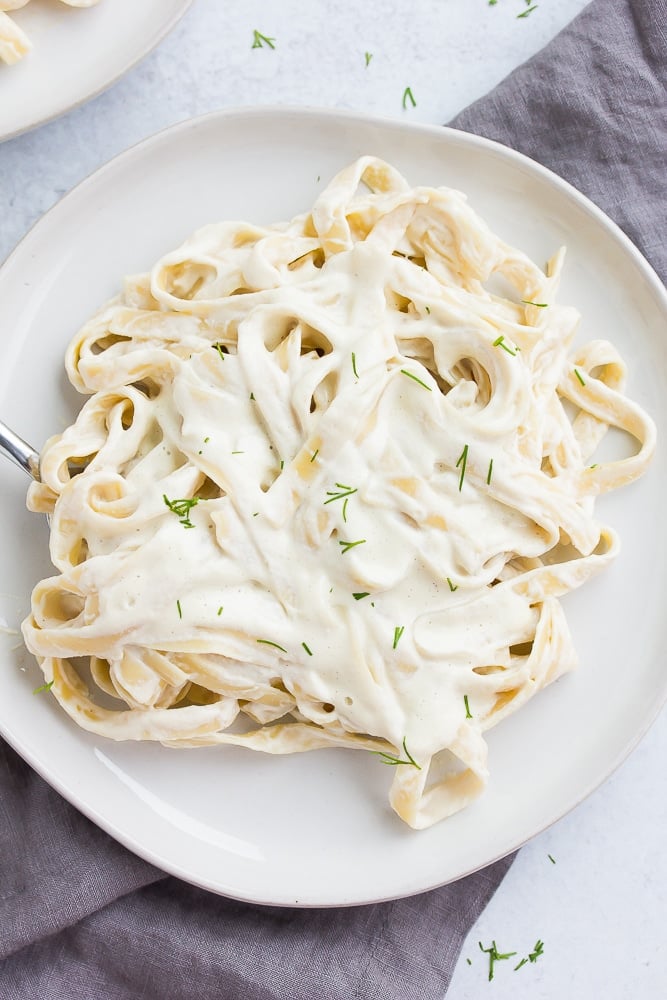 Vegan Alfredo Sauce – Easy to make with just a handful of ingredients and ready in 15 minutes or less and SO delicious! No one will guess it's vegan.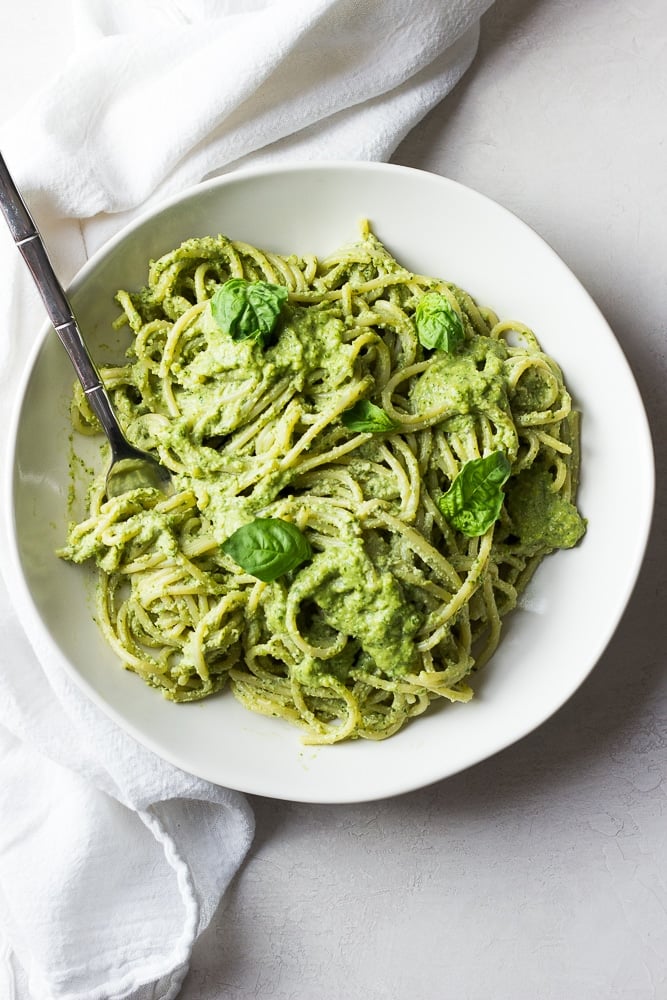 Simple Vegan Pesto – A vegan pesto recipe that is so simple to make with only 5 ingredients. Cashews are used in place of pine nuts and cheese for a more budget friendly option.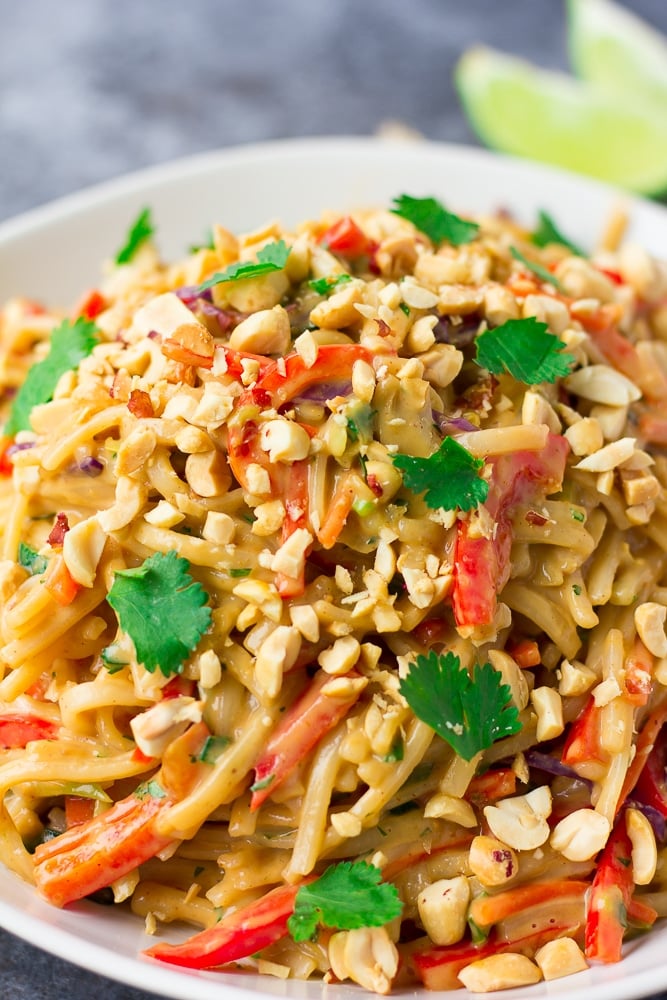 Thai Peanut Noodles – 20 minutes is all it takes to make Thai Peanut Noodles! This dish is loaded with colorful vegetables and packed with flavor.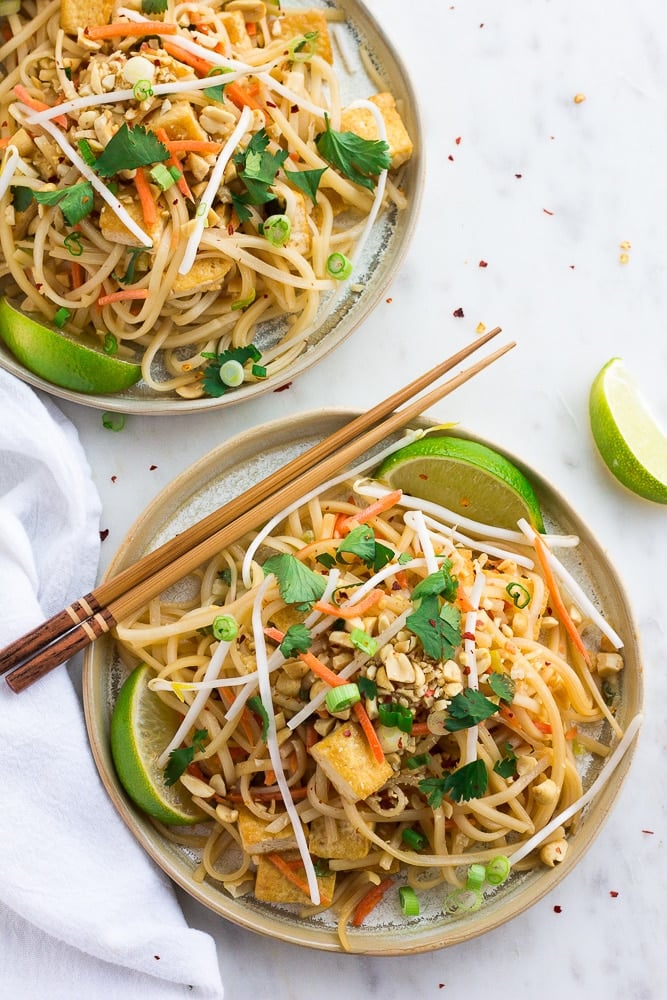 Vegan Pad Thai -30 Minute Vegan Pad Thai with rice noodles, tofu, veggies, peanuts and the most incredible, simple sauce. Talk about an easy dinner using everyday ingredients!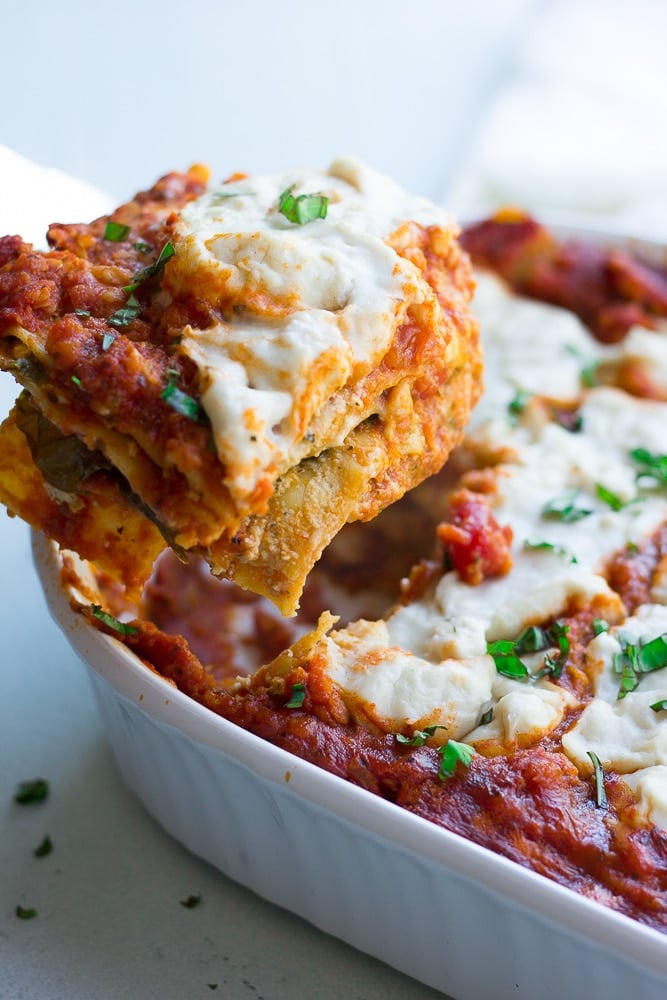 The Best Vegan Lasagna – This truly is the BEST Vegan Lasagna! It's well loved by many, as evidenced by over 200 five star reviews!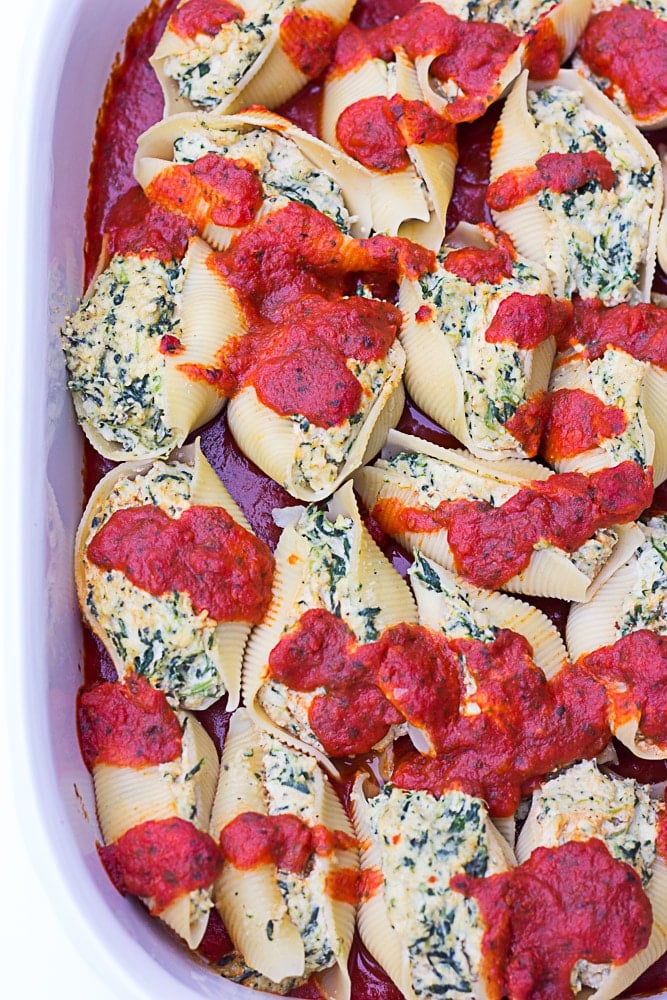 Vegan Stuffed Jumbo Shells – Stuffed with a cashew-tofu spinach ricotta, these stuffed shells are a crowd-pleasing and classic pasta dinner that even the pickiest kids couldn't turn down! No one ever guesses they are vegan.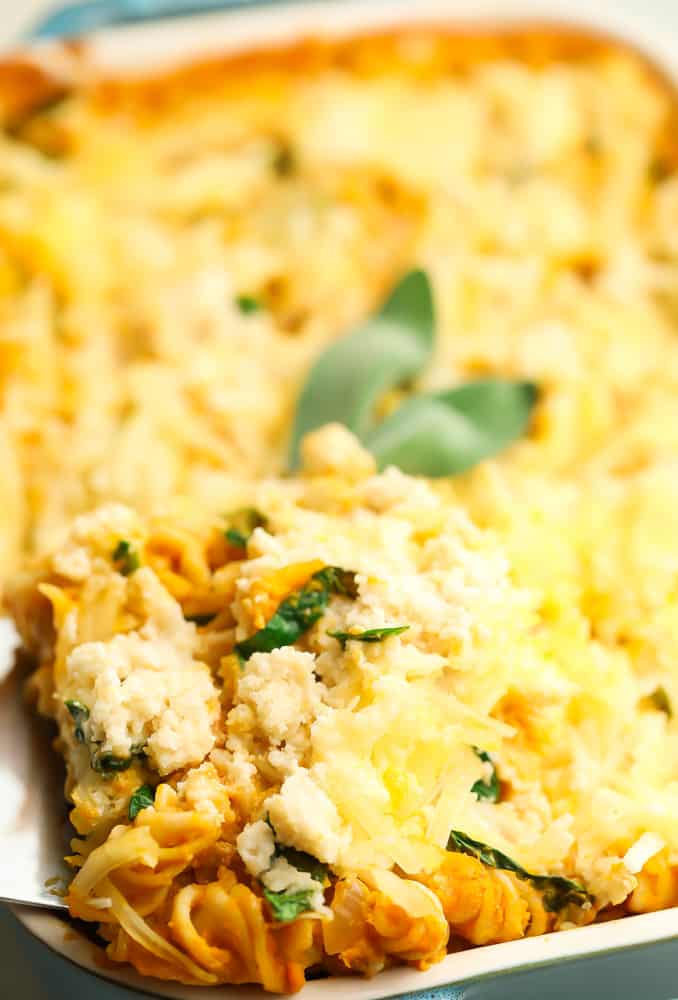 Pumpkin Pasta Bake with Almond Ricotta – A cheesy, creamy, delightful dinner, perfect for fall or any other time of year!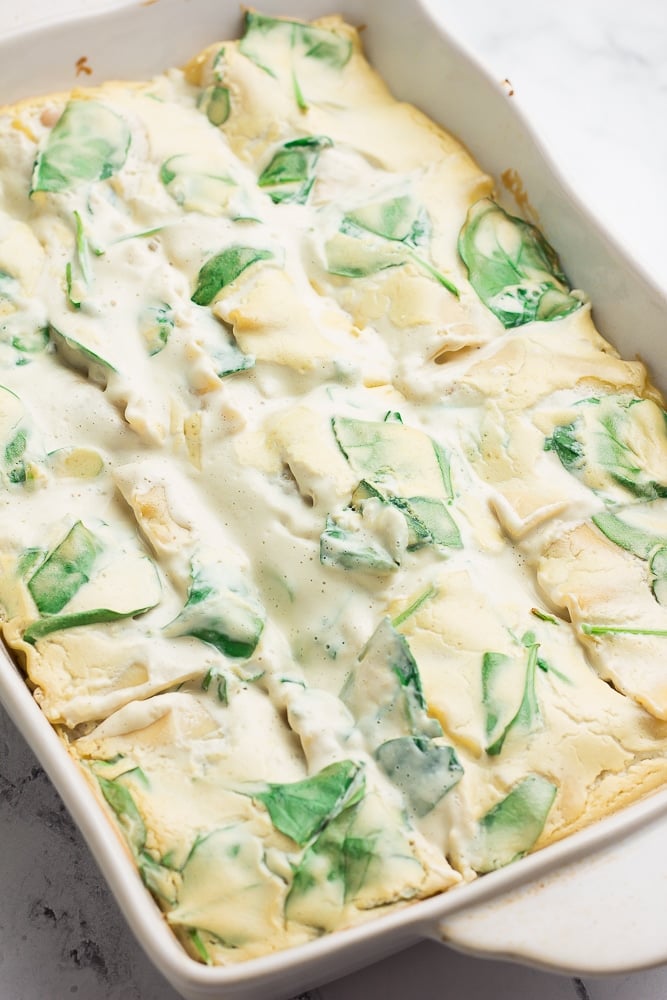 Vegan White Lasagna – Layers of vegan ricotta, creamy white sauce, lasagna noodles, spinach and white beans make this Vegan White Lasagna a comforting dinner.
Want more vegan recipe round ups of all my favorites?