76 BEST vegan recipes, easy and perfect for beginners! Simple dinners and sides to get you started, including burgers, pizza, pasta, potatoes, enchiladas and more! Kid and meat eater approved.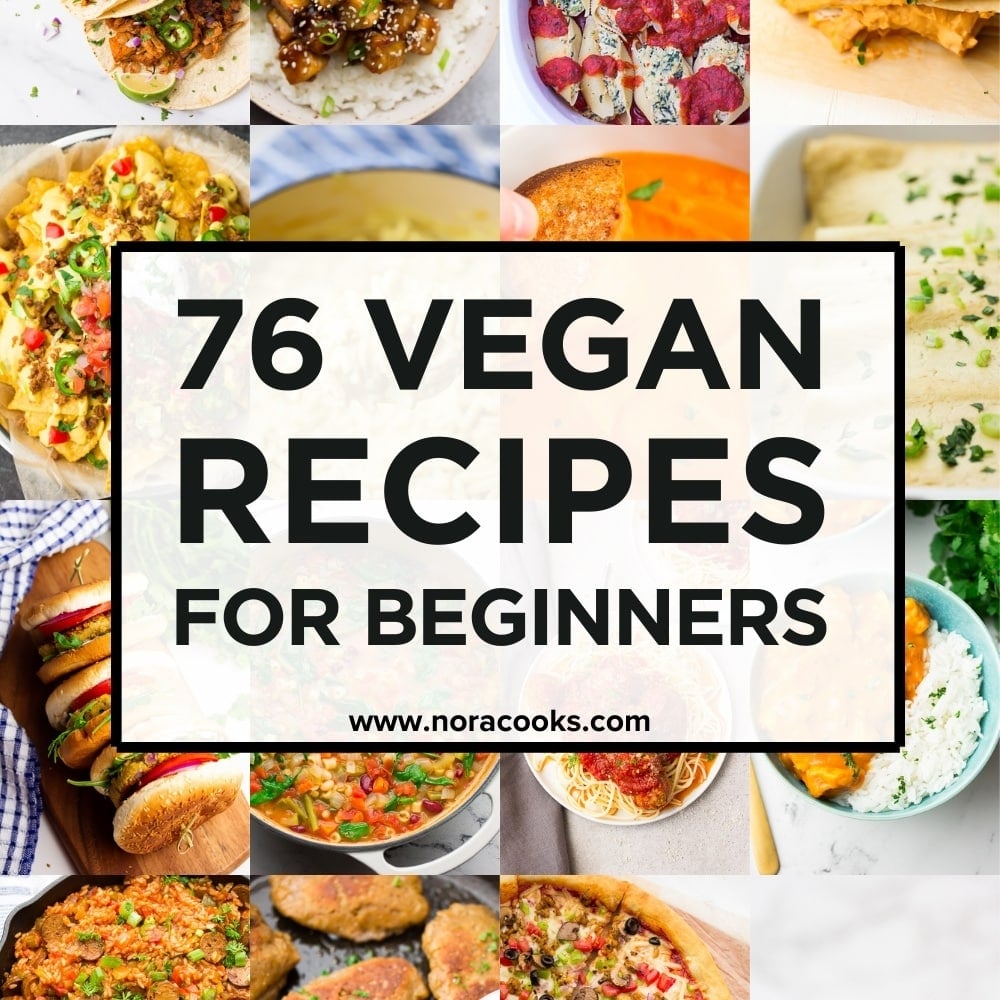 Are you new to a vegan diet, or just trying to include more plant based meals in your routine? I've rounded up 76 of the best vegan dinner recipes (along with a few side dishes).
Cutting out animal products may seem restrictive at first, but soon you will discover the abundance of vegan cooking, and you will never be bored of food again! These vegan recipes are:
Incredibly tasty & full of flavor
Kid & meat eater approved
Familiar – The food you love made vegan, like burgers, pasta, mashed potatoes, BBQ, nachos, enchiladas, tacos, pot pie and more!
Simple and uncomplicated – Because why make things harder than they need to be?
Budget friendly with accessible ingredients – Shop at nearly any grocery store!
If you are new to the vegan lifestyle, make sure to also check out Best Vegan Desserts, 10 Tips for Going Vegan and Vegan Grocery List.
Vegan Recipes
I've broken up the recipes into seven categories: Pasta, Take-Out Favorites, Soup/Stew/Chili, Comfort Food, Sandwiches/Burgers, Mexican-Inspired and Sides. The recipes are linked in the text below each photo collage.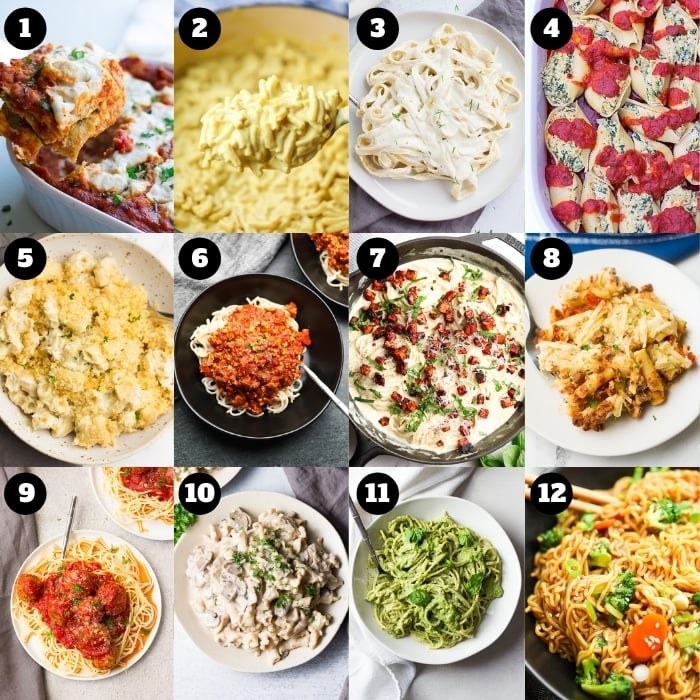 Pasta
Who doesn't love noodles? Indulge in a plate of pasta, no dairy, meat or eggs needed! Gluten free options for nearly every recipe. My personal favorite are the stuffed shells.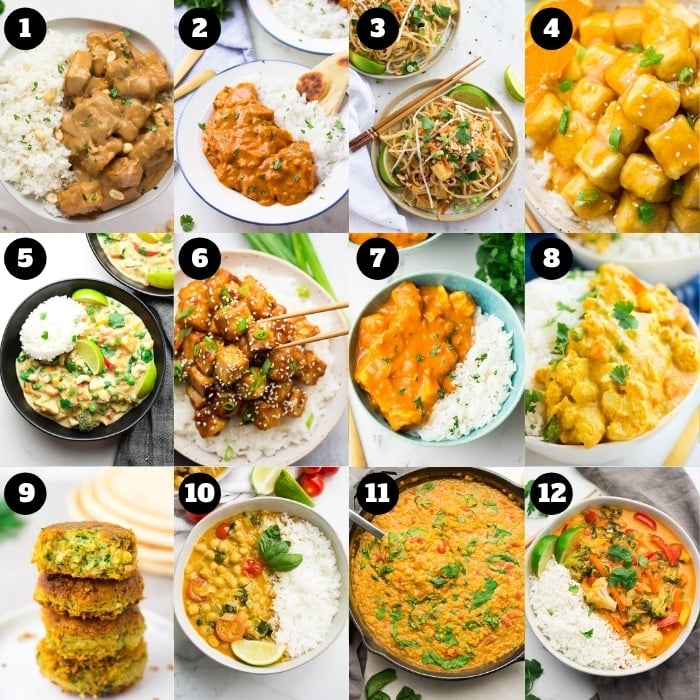 Take-out favorites
Skip the take-out and cook at home instead with any of these mouthwatering dishes! Save money and have dinner on the table in no time at all.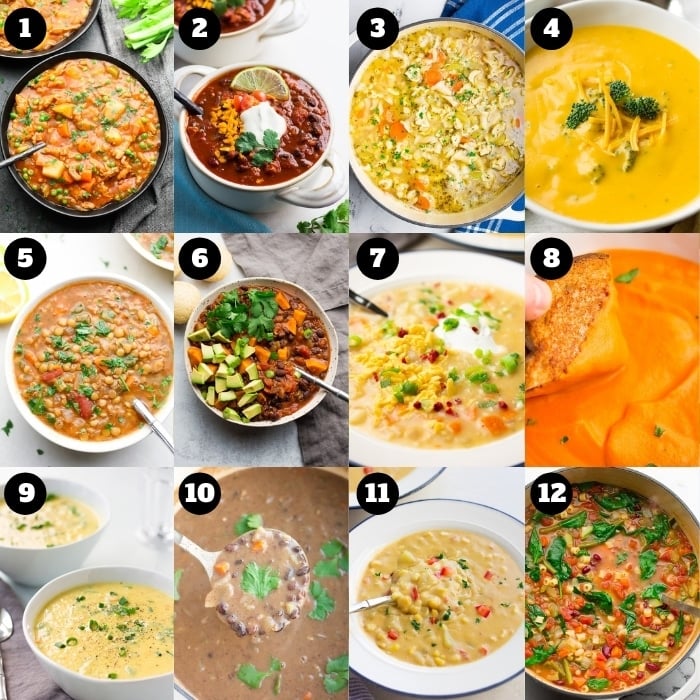 Soup/Stew/Chili
There is something so comforting about a bowl of warm soup or chili in the winter, but I like to enjoy it year round. Great for meal prep – make some on Sunday and have leftovers for several days!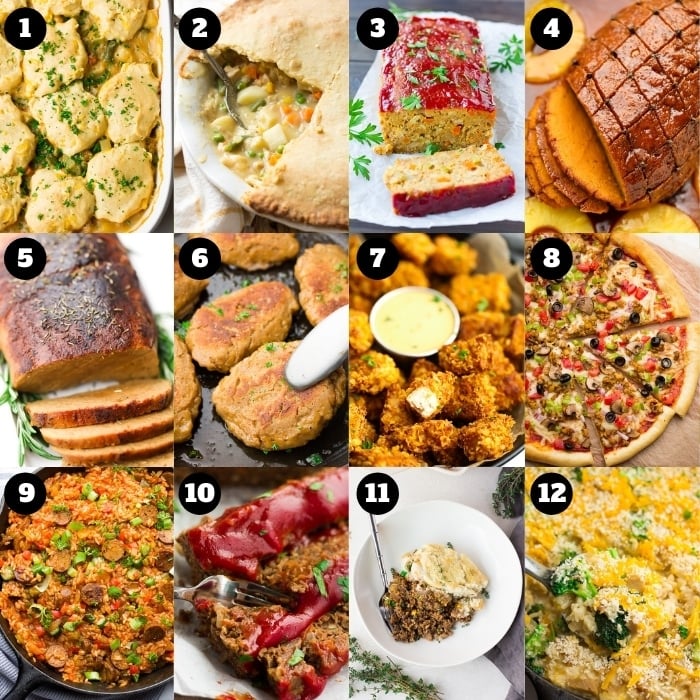 Comfort food favorites
Satisfying, stick-to-your-ribs favorites made vegan! This kind of comfort food is better for you, plus no animals were harmed in the making. I make the Biscuit Topped Pot Pie almost weekly!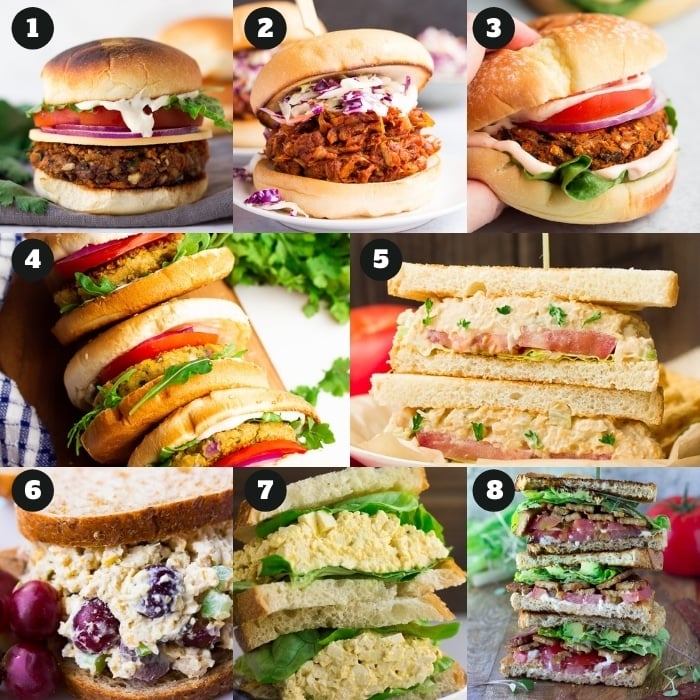 Burgers & sandwiches
Perfect for lunch or dinner, you will love these burgers and sandwiches! You must try my Best Veggie Burger, they are always a hit with everyone plus they can be grilled.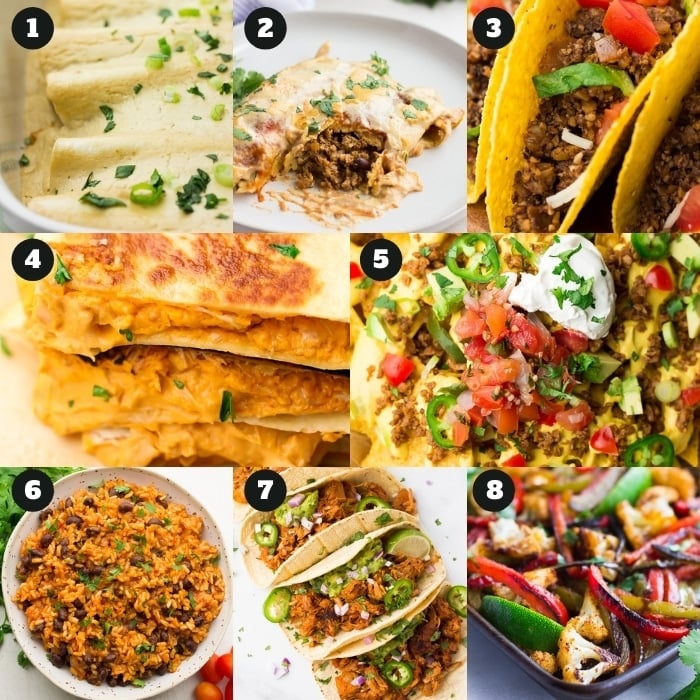 Vegan Mexican-inspired recipes
It's no secret that I love Mexican-inspired food, and while my recipes may not be authentic, they are irresistible and simple to make! You might want to whip up a batch of Vegan Queso or Nacho Cheese to go with any of the following recipes.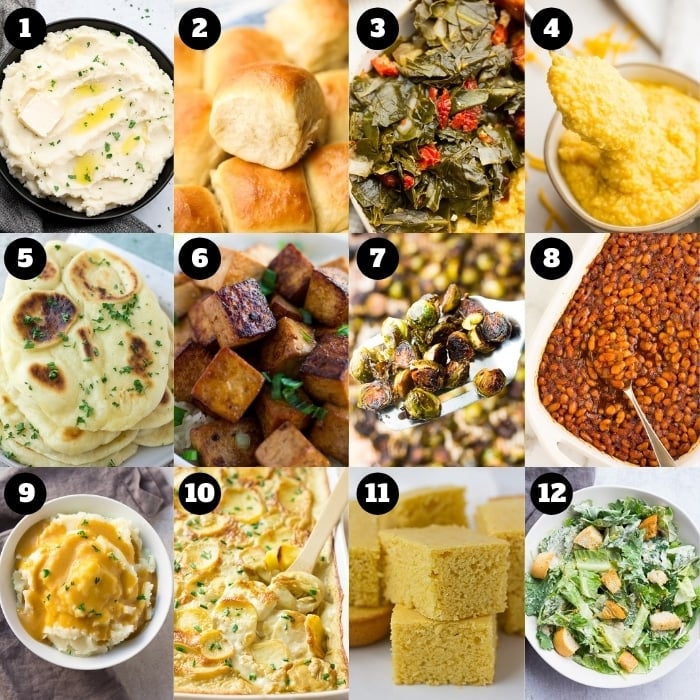 Sides & bread
Sometimes a side dish is necessary to complete a meal, and I have many to choose from. These are some of the best vegan side dishes on my site, but you can find even more here. The scalloped potatoes are a total crowd pleaser!